Unified Champion Schools promote social inclusion by bringing together young people with and without intellectual disabilities on sports teams (Special Olympics Unified Sports) through inclusive student clubs, together in school or community-wide initiatives, and by fostering youth leadership. At its core, this Unified strategy is about unifying all students— with and without disabilities—using sports as a catalyst for social inclusion and attitude and behavioral change.
Much of the success of our Unified Champion Schools program is due to our fantastic partnership with Missouri Association of Student Councils.
Are you ready to join the Inclusion Revolution? Contact us today to find out how!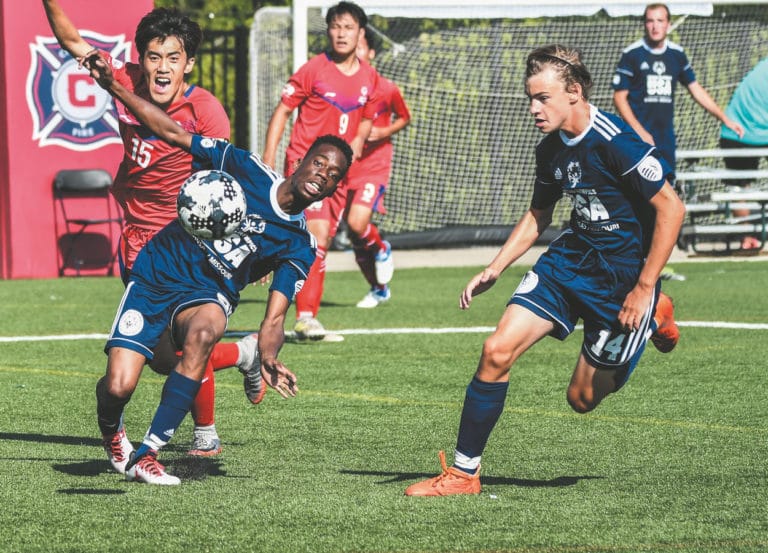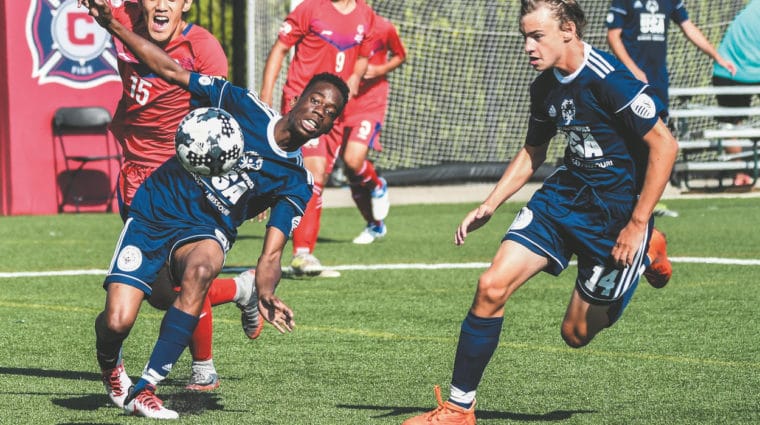 Unified Sports is an inclusive program that combines individuals with intellectual disabilities (athletes) and individuals without intellectual disabilities (Unified Partners) on sports teams for training and competition. Athletes and partners compete alongside one another, each in a meaningful and integral role on the Unified Sports team. SOMO offers 16 Olympic-type sports divisioned by age and ability for its athletes and each and every sport has the capability of being structured for Unified Sports if someone is interested.
There are three Unified Sports models: Competitive Unified Sports, Unified Sports Player Development and Unified Sports Recreation. Each of these models can be incorporated into a SO College chapter to fulfill the inclusive sports component.
Whole School engagement is a way to get the school as a whole to become inclusive. This could be having a pep rally, a disability awareness day, an inclusion revolution, and many others! For more information, contact us!
The magic of Unified Champion Schools is manifested in the inclusive friendships formed as youth with and without intellectual disabilities work together as leaders to create communities of caring and respect. Youth become core leaders in their school communities using our School of Character program and Spread the Word Inclusion campaign as the catalyst for fostering positive school climates. Want to find out more about being a youth leader for the cause? Contact us about being part of one of our Youth Summits or starting a program at your school.
The Special Olympics Missouri School of Character program was established in 2014 for schools who are members of the Missouri Association of Student Councils (MASC) as a way to recognize their level of involvement in the Special Olympics movement through Unified Sports®, whole school engagement and inclusive youth leadership.
Schools go through an application process, providing documentation of the various activities they have done in the areas of Unified Sports®, whole school engagement and inclusive youth leadership and earn points to achieve Gold, Silver, Bronze recognition.
In addition, there is the highest level, the Award of Merit is given to only one qualifying school who displays outstanding commitment to individuals with intellectual disabilities, a true understanding of unity, and a passion for raising awareness and funds for local SOMO athletes.
Those vying for the Award of Merit must provide additional documentation to qualify:
An essay explaining in more detail how they promote an inclusive school environment through Special Olympics initiatives
A video showing events held/organized/participated in during the year
Proof of fundraising efforts
For more information on how to apply, please contact us!
School of character schools 2019:
Festus High School
Grandview High School
Hazelwood West High School
Heritage Middle School
Holden High School
Holt High School
Jennings high School
Odessa High School
Seckman High School
Windsor High School
2020 -- Festus High School (Festus, Mo.)
Write-up coming soon!
Inclusion Revolution Days have a goal not only to be a fun event for our Special Olympics athletes, but also to promote inclusiveness. The day typically starts with a pep rally. After the pep rally, Special Olympics athletes and their buddies rotate stations playing games, dancing, eating popcorn and sno-cones, face painting and fun. Participants can take the pledge to Choose to Include by signing a banner. Sports stations can include flag football, bocce, kickball, softball home run derby, cheerleading/dance, and pickle ball. Bocce is a sport that many of our athletes have played but may be new to high school students, so it is a way to see the athletes share their knowledge.