Special Olympics Missouri athletes compete at Chiefs Training Camp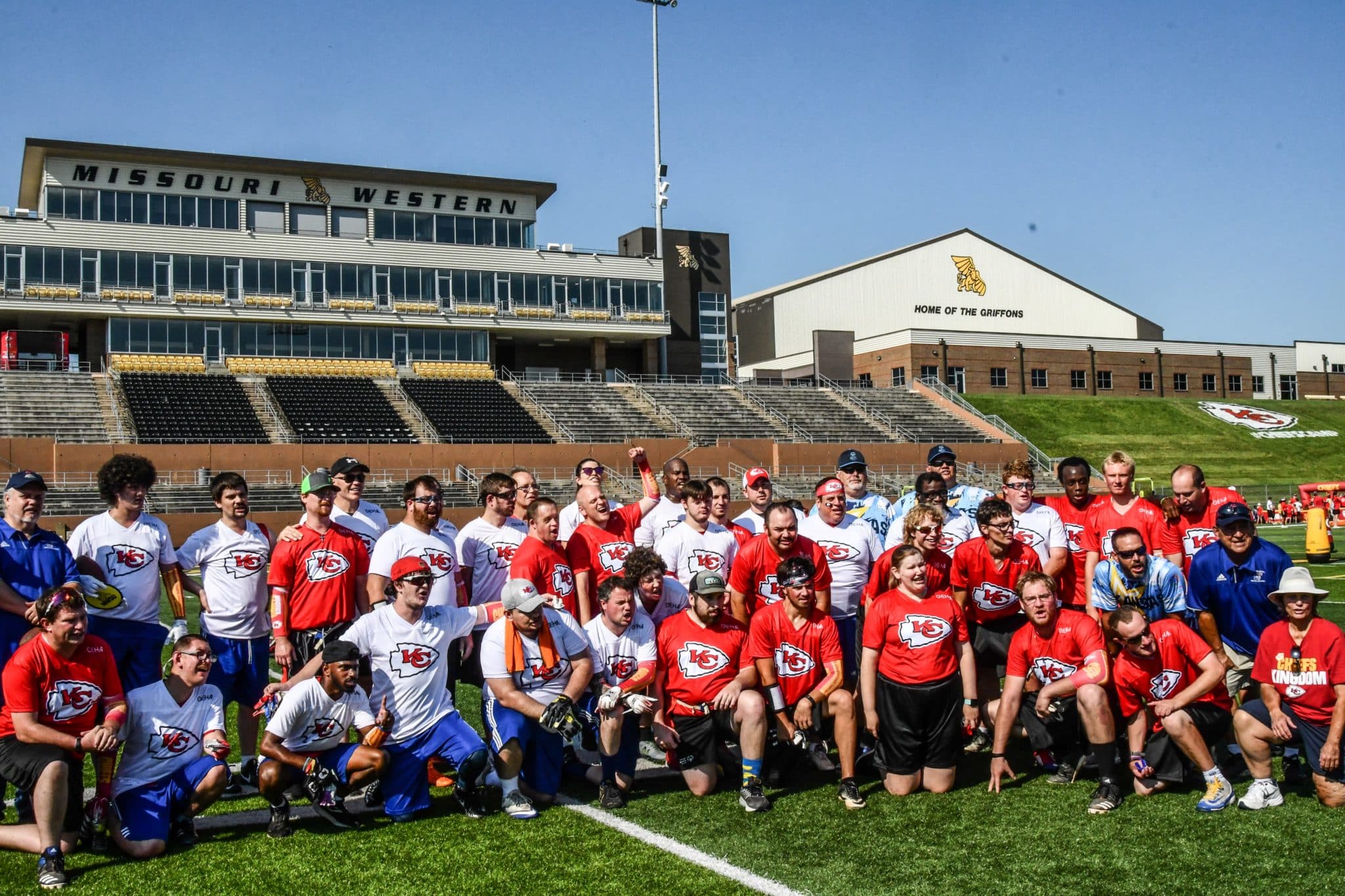 ST. JOSEPH – The Kansas City Chiefs were not the only football team training at Missouri Western State University on Thursday.
Special Olympics Missouri and Special Olympics Kansas faced off at Spratt Stadium in two separate exhibitions. Each program brought two teams to the Chiefs Training Camp.
"It was good," SOMO athlete T.J. Bray said. "It was fun to play at the Chiefs Training Camp for the first time."
It wasn't your typical Missouri vs. Kansas rivalry matchup, but the competition was still fierce.
"They're both good teams," Special Olympics Kansas athlete Joe Hess said. "I think it's just everyone having fun going out there."
Each team had plenty of great highlights, as you can see below.
Overall, the players said they enjoyed the experience.
"I did good, and I had fun," SOMO athlete Cortez Jackson said. "We put on a good show."
Hess added, "It felt great. Obviously, I seen some real talent. I haven't seen anything like that before. It was just kind of nice to get back out here."
All of the athletes and Unified partners received Chiefs competition jerseys and bags. After the competition, the athletes watched the Chiefs practice and had the opportunity to get autographs from the players.