Special Olympics Missouri athlete inducted into St. Joseph Area Sports Hall of Fame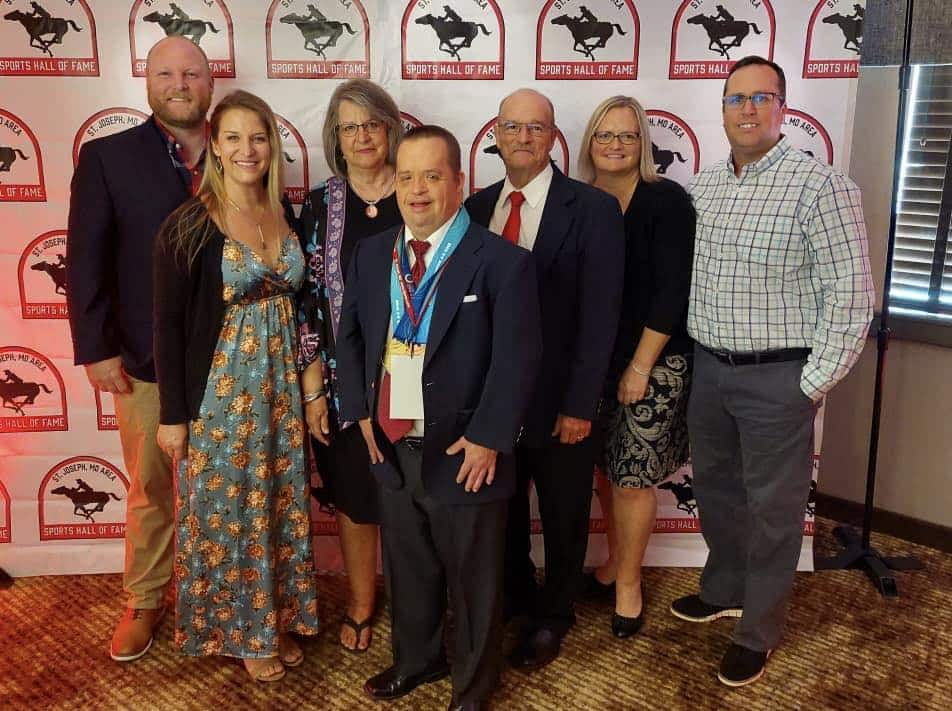 ST. JOSEPH — Longtime Special Olympics Missouri (SOMO) athlete Tanner Hrenchir was officially inducted into the St. Joseph Area Sports Hall of Fame on Sunday, Sept. 18, 2022.
Hrenchir was one of ten members of the 2022 Class.
KQ2 Sports Sports Director Chris Roush put together this video for Tanner in recognition of his amazing accomplishments.
Hrenchir has been involved with Special Olympics Missouri for more than 30 years. He has participated in many sports, such as football, powerlifting and softball. Tanner has represented Missouri at three different Special Olympics USA Games. Most recently, he won gold, two silvers and a bronze medal in powerlifting at the 2022 USA Games in Orlando, Fla.
Tanner is also a wonderful ambassador for SOMO through his role as a Special Olympics Global Messenger. He's an active volunteer in the North Area as well.
Congratulations Tanner! SOMO is so proud of you!