SOMO's Sebourn duo earns local recognition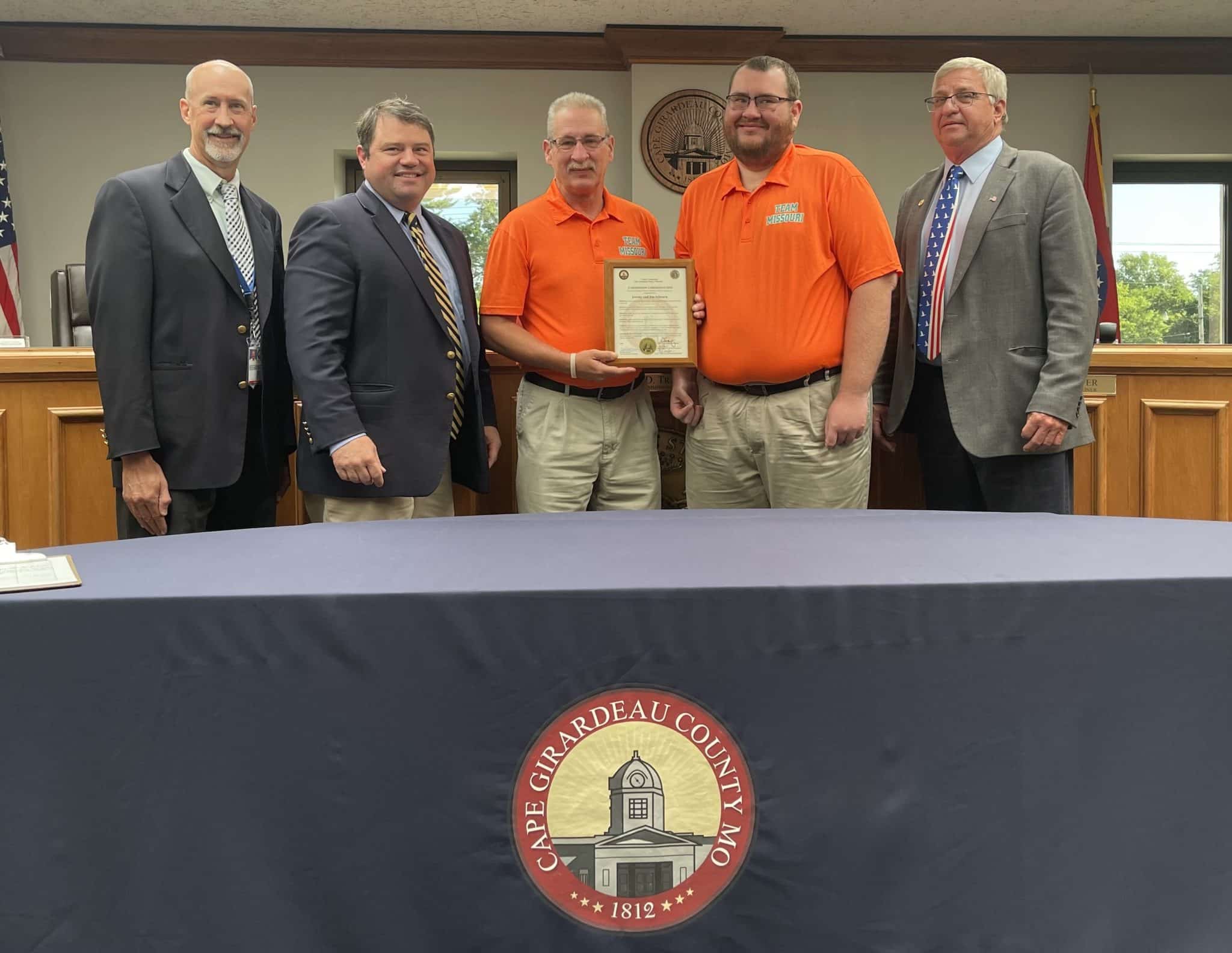 CAPE GIRARDEAU – Two members of Special Olympics Missouri's 2022 USA Games contingent recently received a huge honor from their hometown!
Jim and Jeremy Sebourn recently received a Commendation from the City of Cape Girardeau County Commission for bringing home multiple gold medals in bowling at the USA Games in Orlando, Fla.
You can view the Commendation here!
Jim and Jeremy have been competing in SOMO's Unified sports program for many years. Congratulations to both of them!