SOMO Weekend Recap: Sept. 22-25, 2022
September 26, 2022
|
Area News, Athlete Leadership, Athletes, Central Area, Fundraiser, KC Metro Area, Programming, Sports, Uncategorized, Unified Champion Schools, Unified Sports, Young Athletes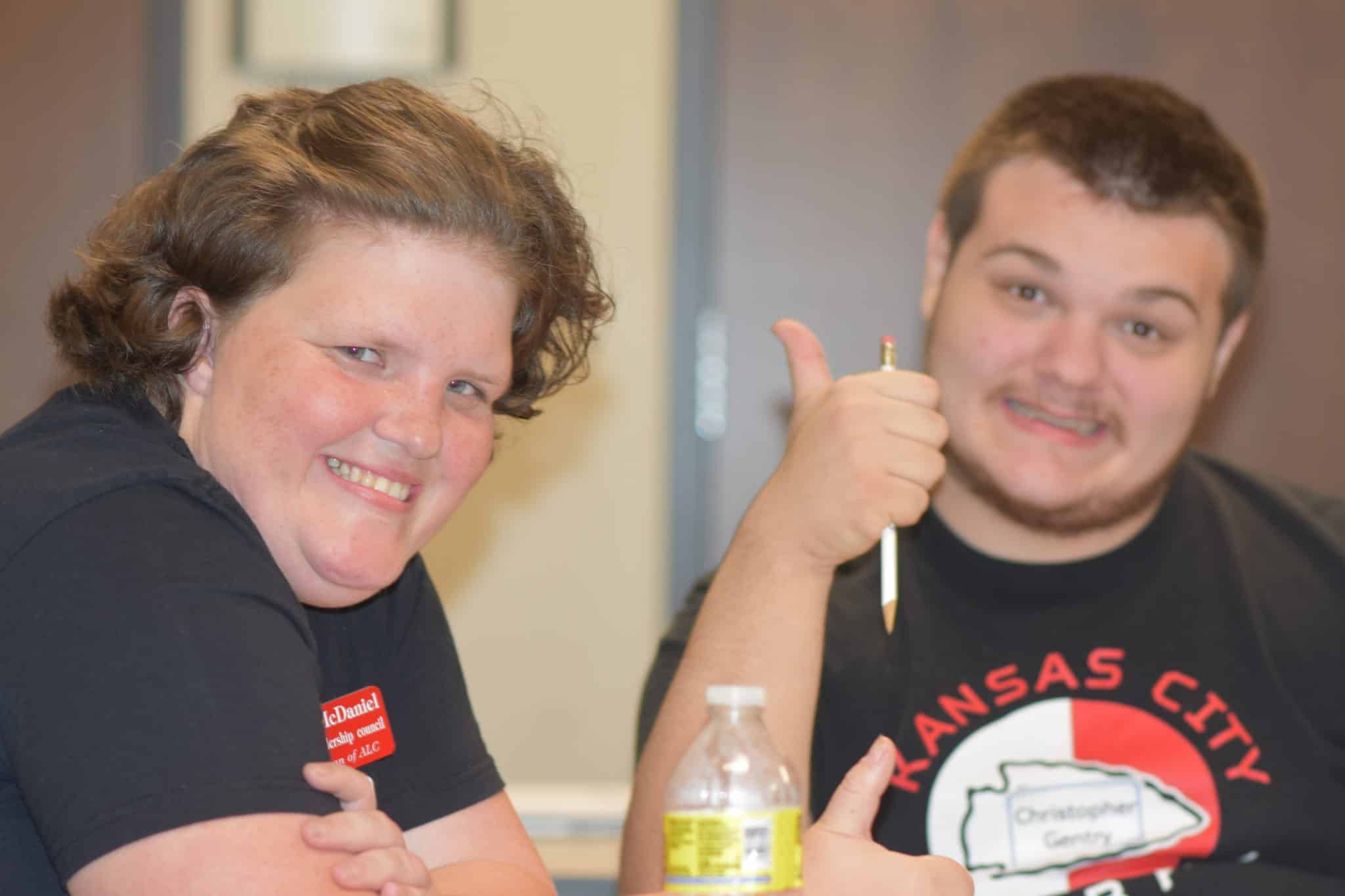 Here's a look back at all of the amazing Special Olympics Missouri (SOMO) events from Sept. 22-25, 2022!
Thursday, Sept. 22
The Fatima volleyball team raised $1,800 for Special Olympics Missouri! The Comets presented a BIG CHECK to SOMO athlete Abby Bax and a few of our staff members at their home game against Jefferson City.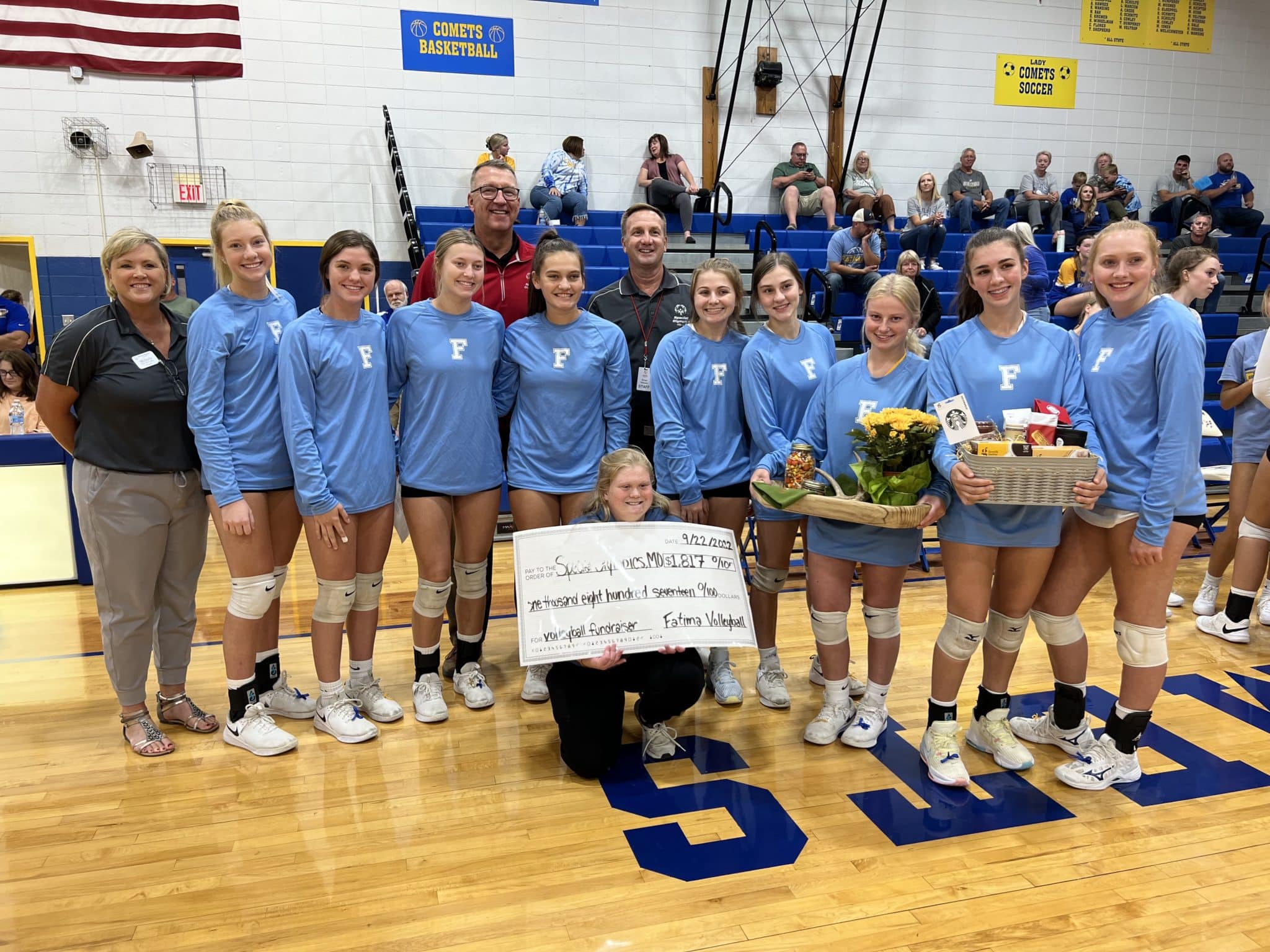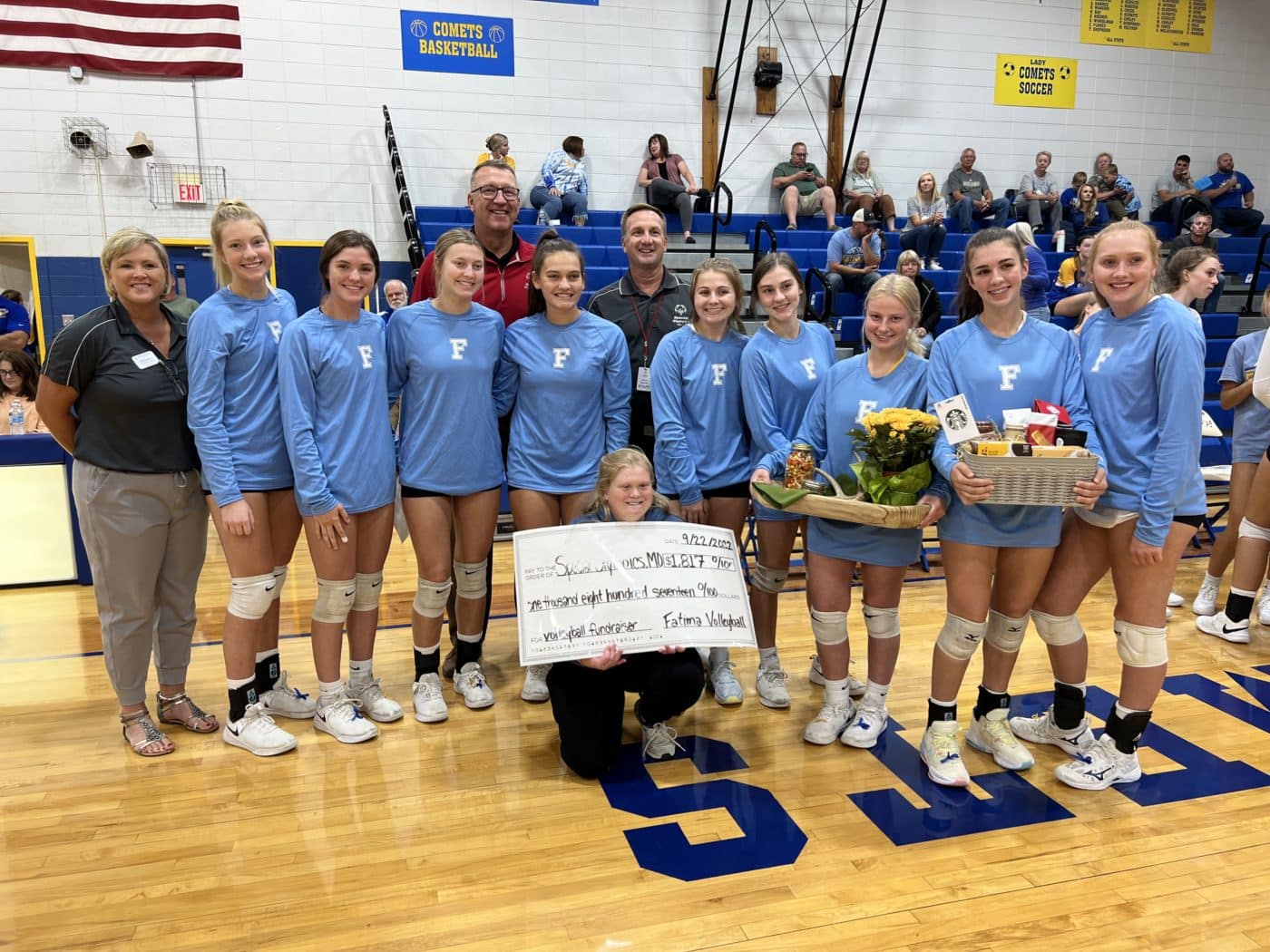 Friday, Sept. 23
Dozens of Special Olympics Missouri athletes arrived at the Training for Life Campus for ALPs University on Friday. The weekend festivities kicked off with a night full of fun! The Lincoln University men's basketball team spent the evening hanging out with the athletes. Check out a few of the photos below.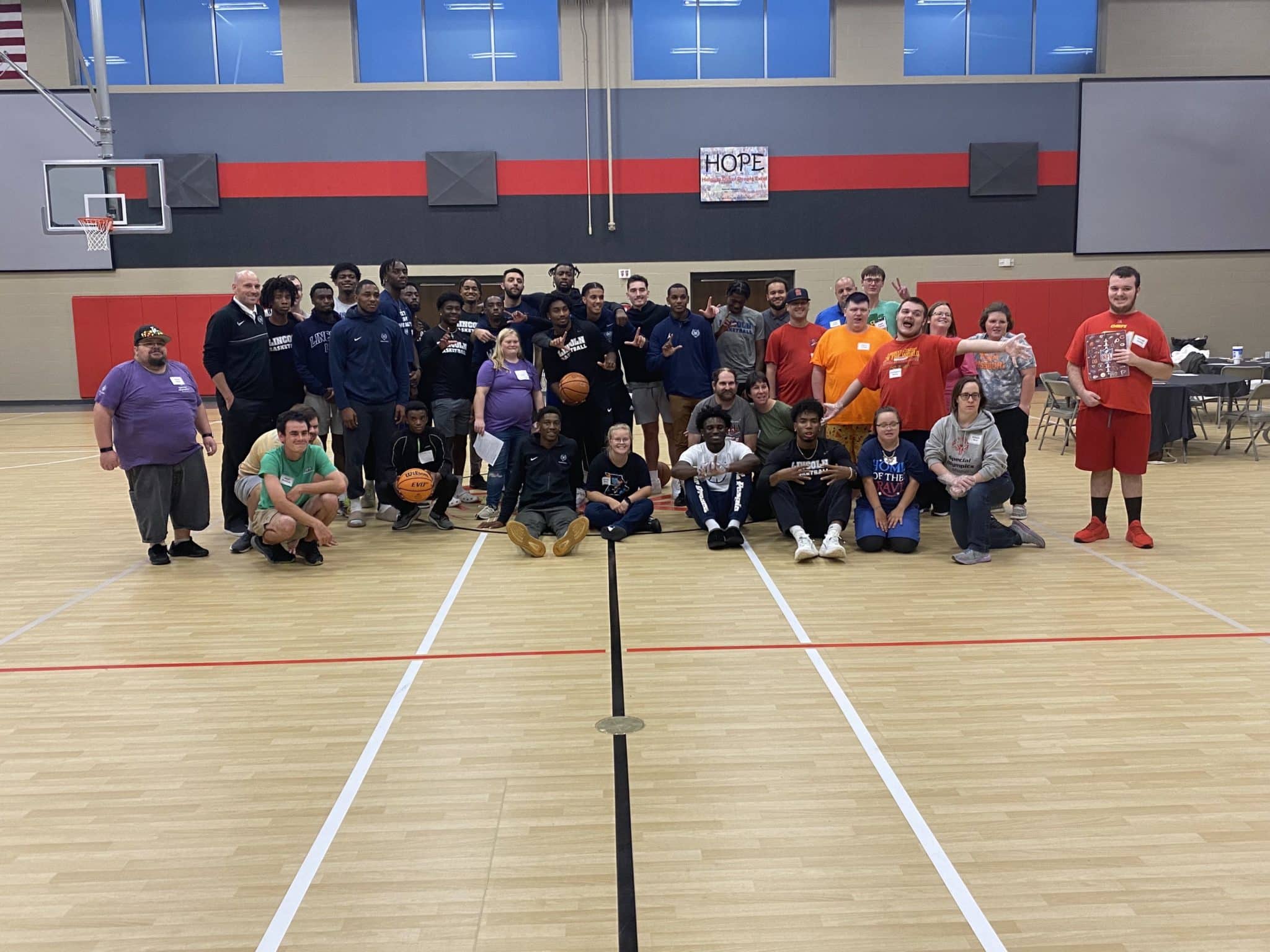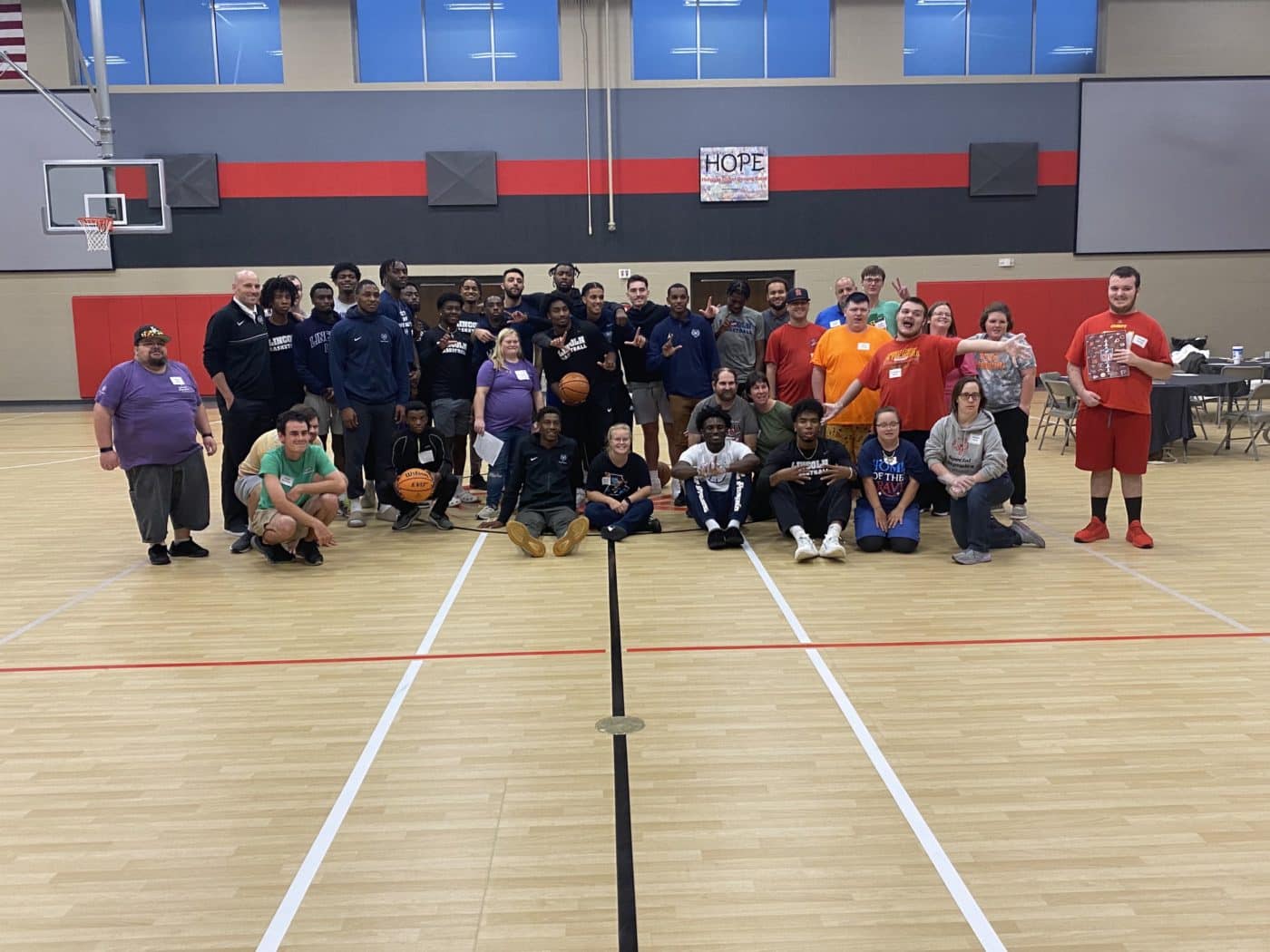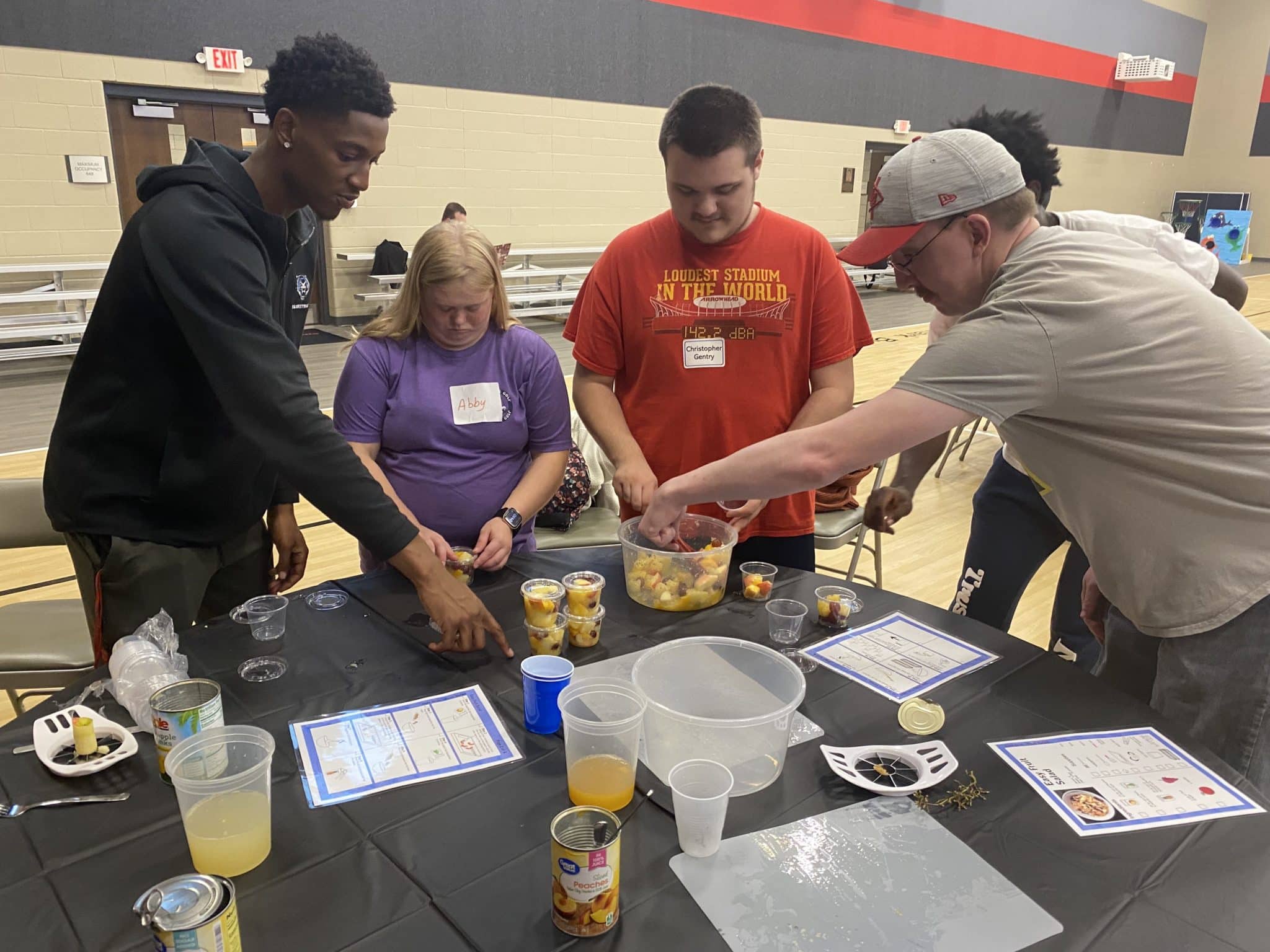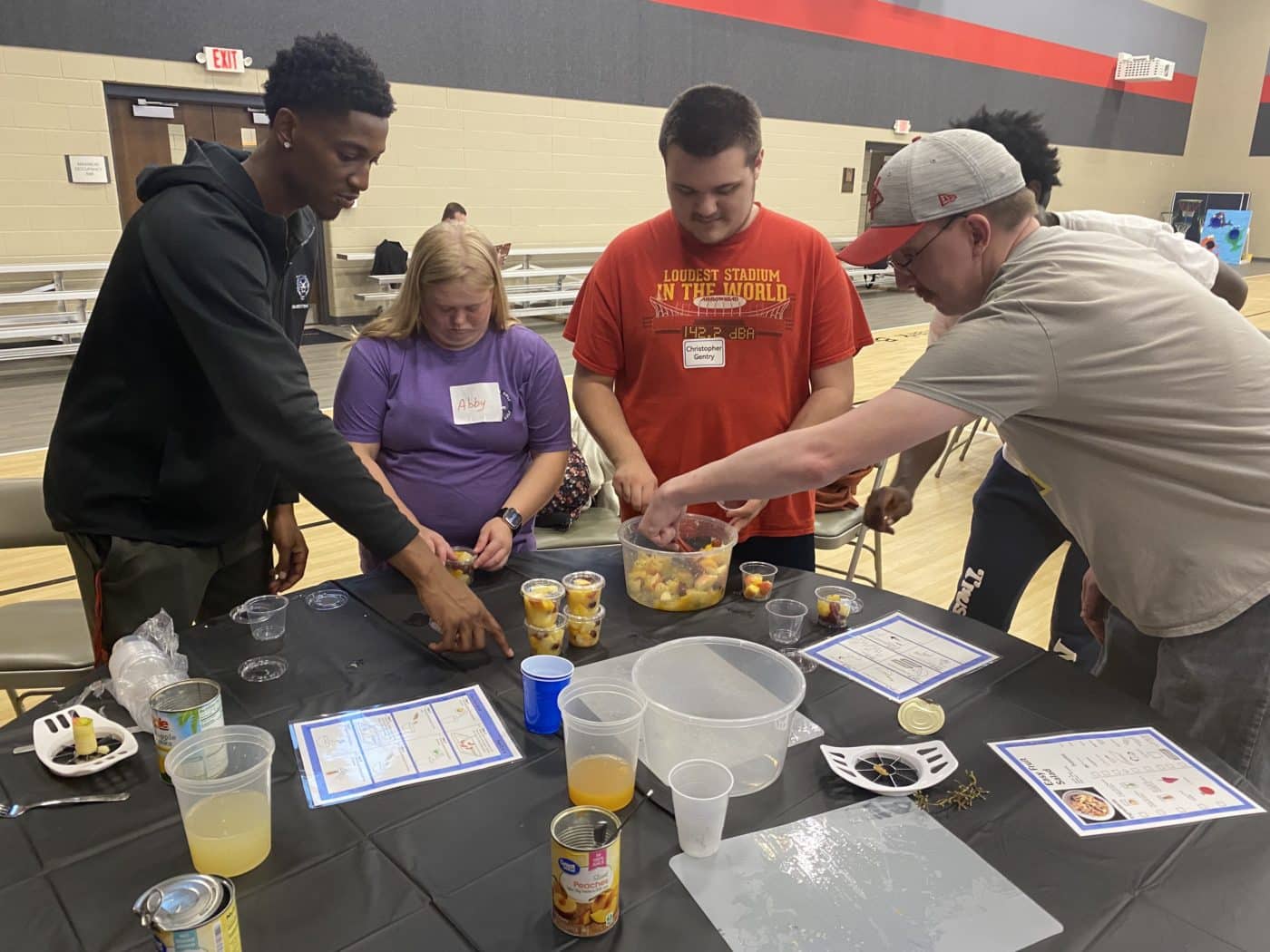 Saturday, Sept. 24
ALPs University continued on Saturday at the Training for Life Campus. The SOMO athletes were in classes all day! Several SOMO athletes also taught a few of the classes.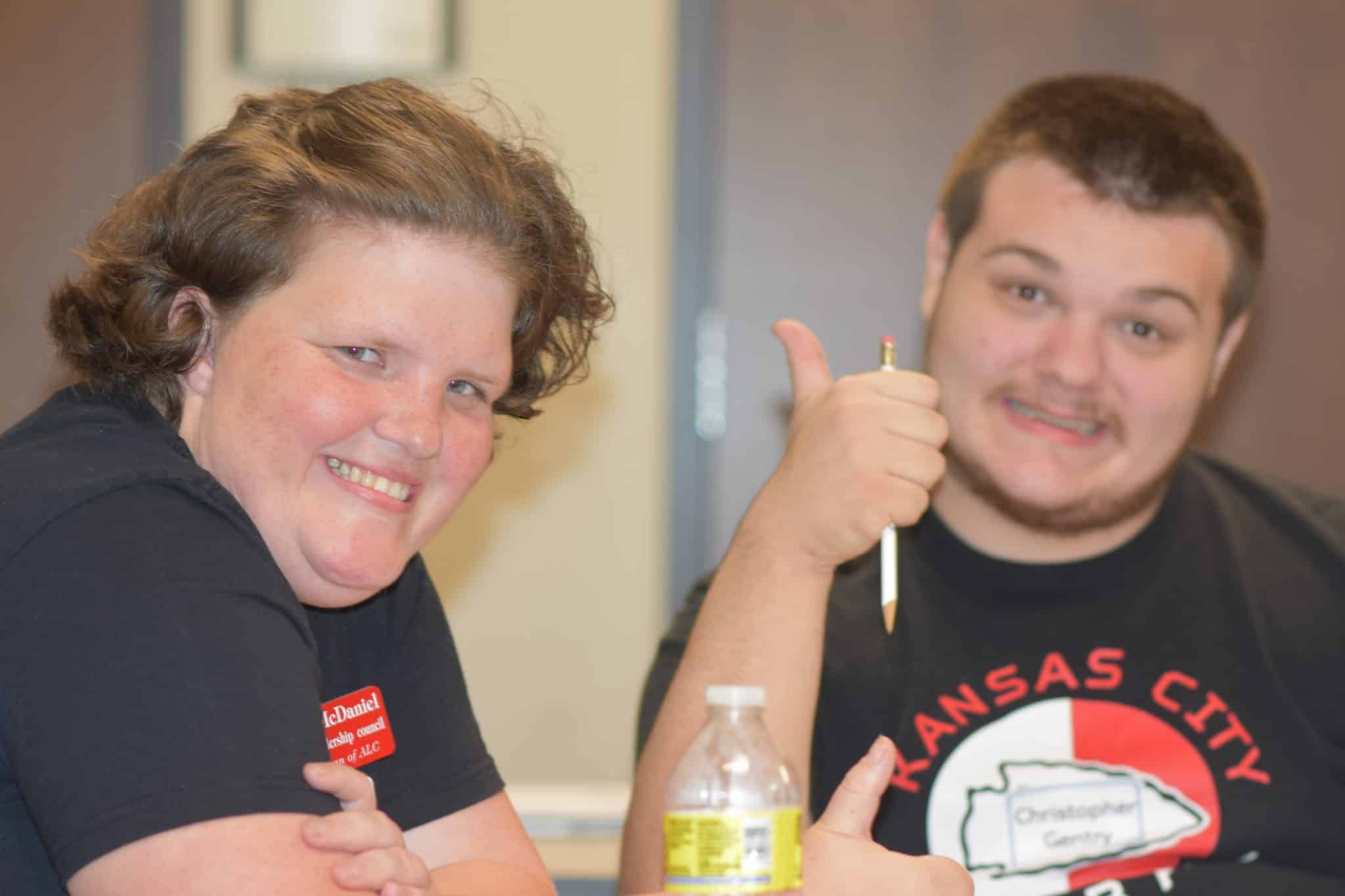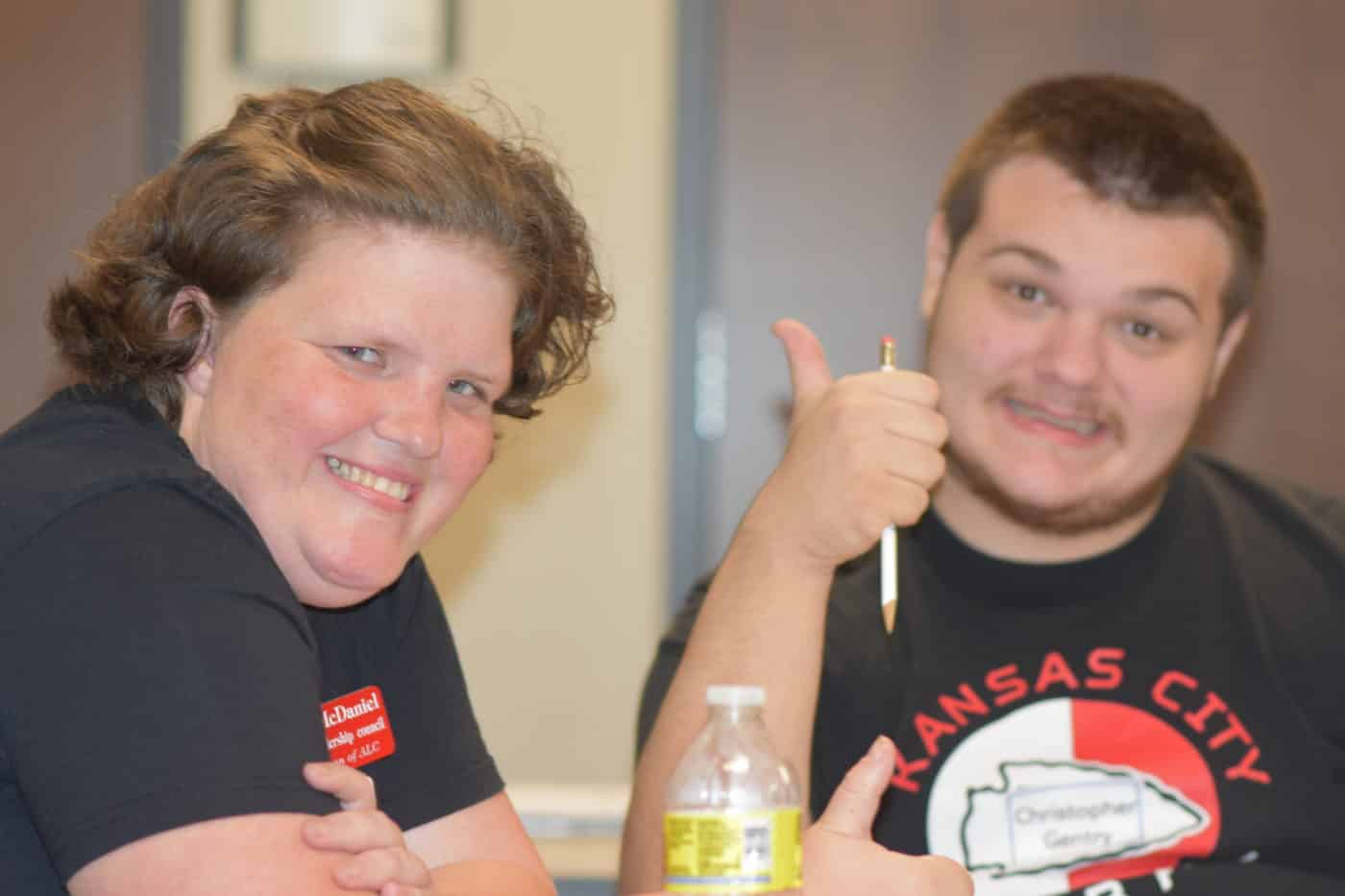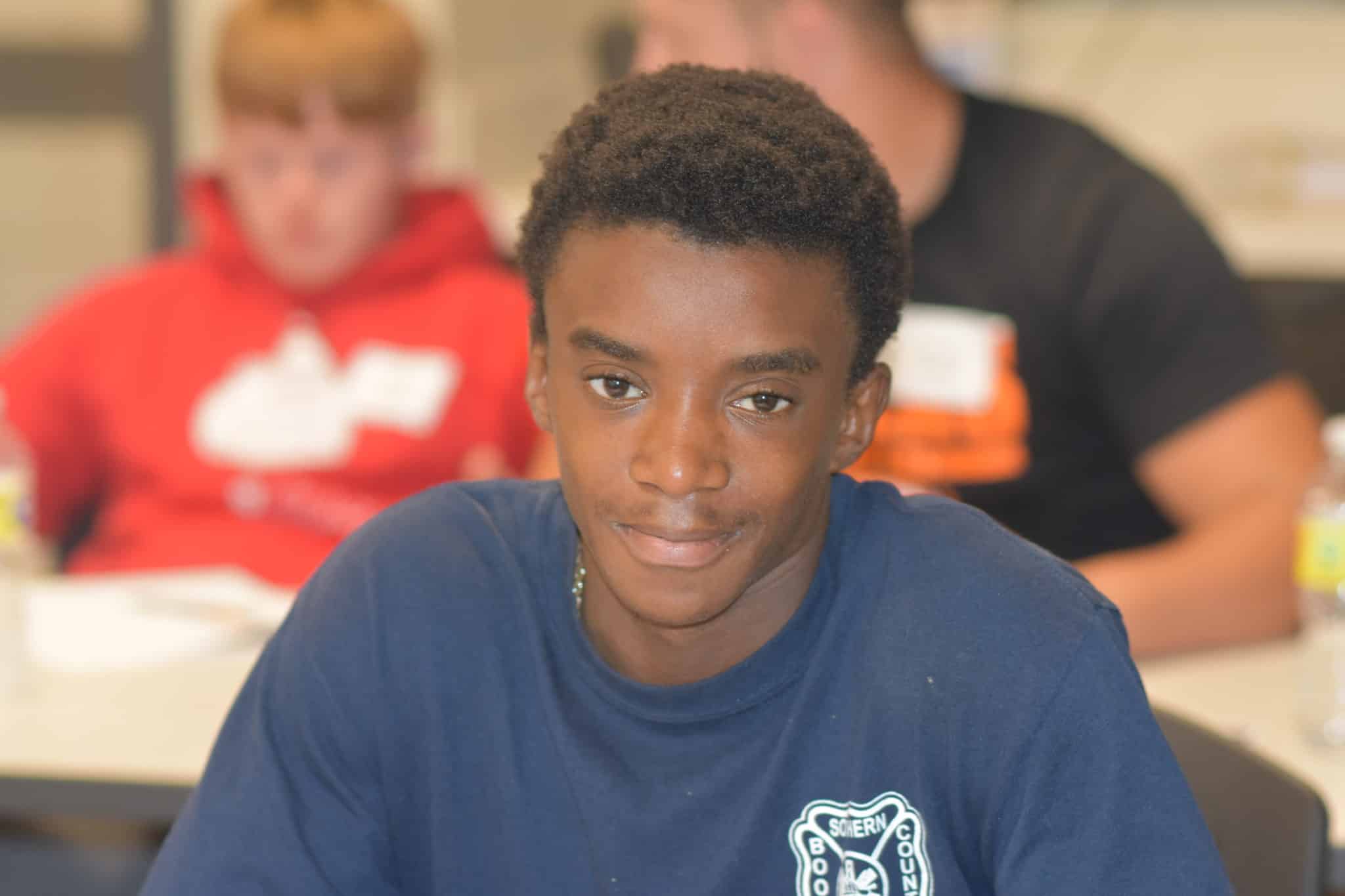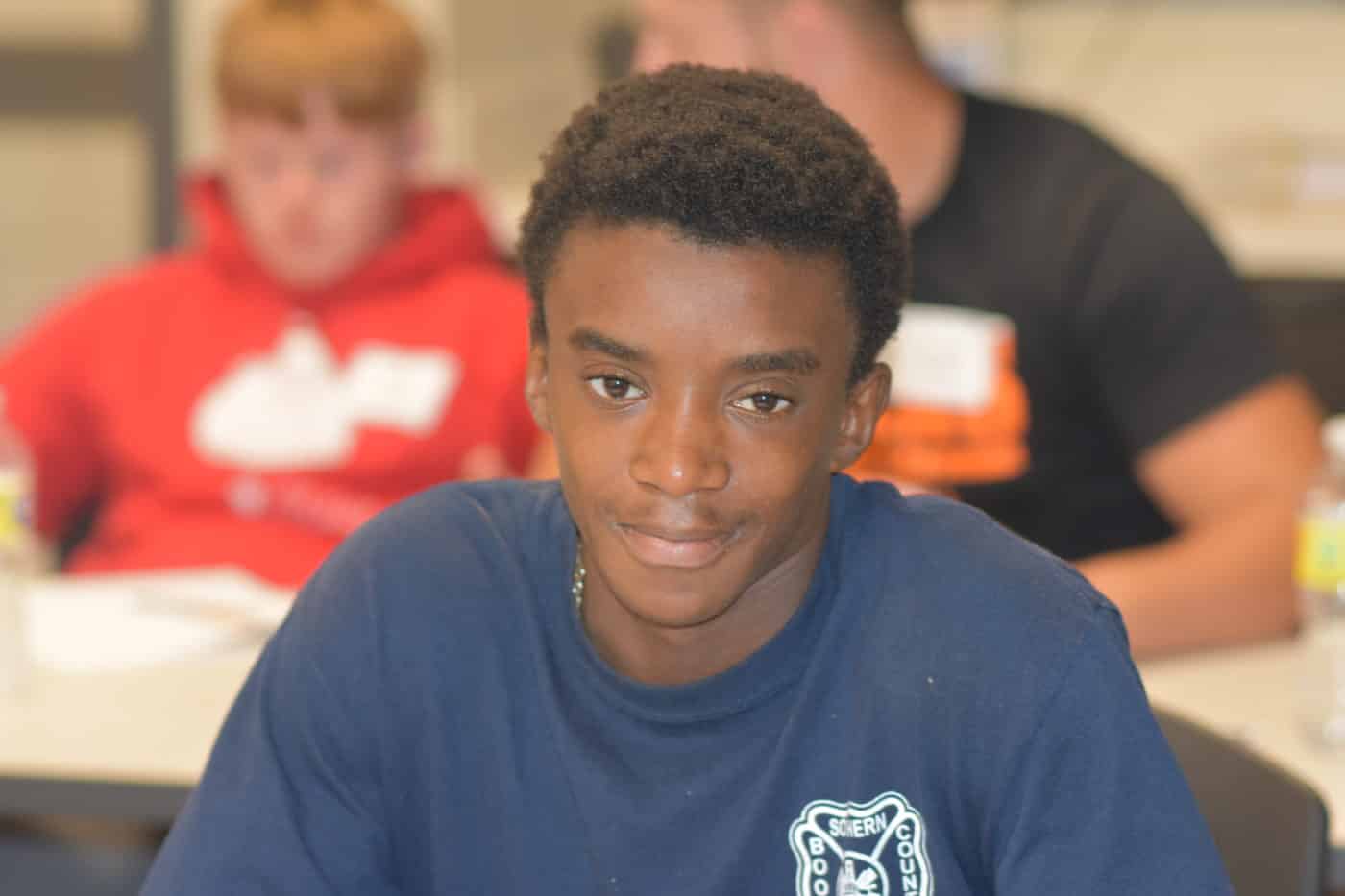 Sunday, Sept. 25
ALPs University wrapped up on Sunday! Here is a group photo!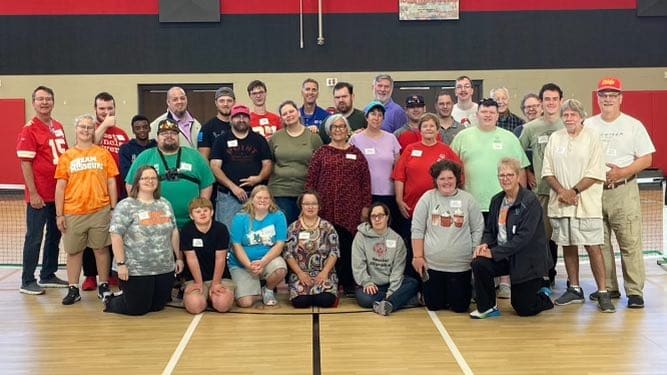 Also on Sunday – SOMO started its free five-week Young Athletes program for children with and without intellectual disabilities between the ages of 2-7.  Young Athletes introduces basic sport skills like running, kicking and throwing. The Young Athletes Program offers families, teachers, caregivers and people from the community the chance to share the joy of sports with all children. The 5-week program will occur on the following dates in the future: Oct. 2, Oct. 16, Oct. 23 and Oct. 30. There are two different sessions: 5-5:30 p.m. and 5:30 to 6 p.m. Click here to Register! Questions? Contact Meg Ward
Our final event on Sunday was an exciting opportunity for SOMO! Our Unified Champion Schools Manager Emma Thomas attended Day 1 of the MO-CASE Conference at the Margaritaville Lake Resort at the Lake of the Ozarks. She is promoting our UCS program by encouraging Special Education Administrators to start Unified Sports teams at their schools! Emma also attended the conference on Monday!