SOMO to hold State Summer Games in Columbia May 20-22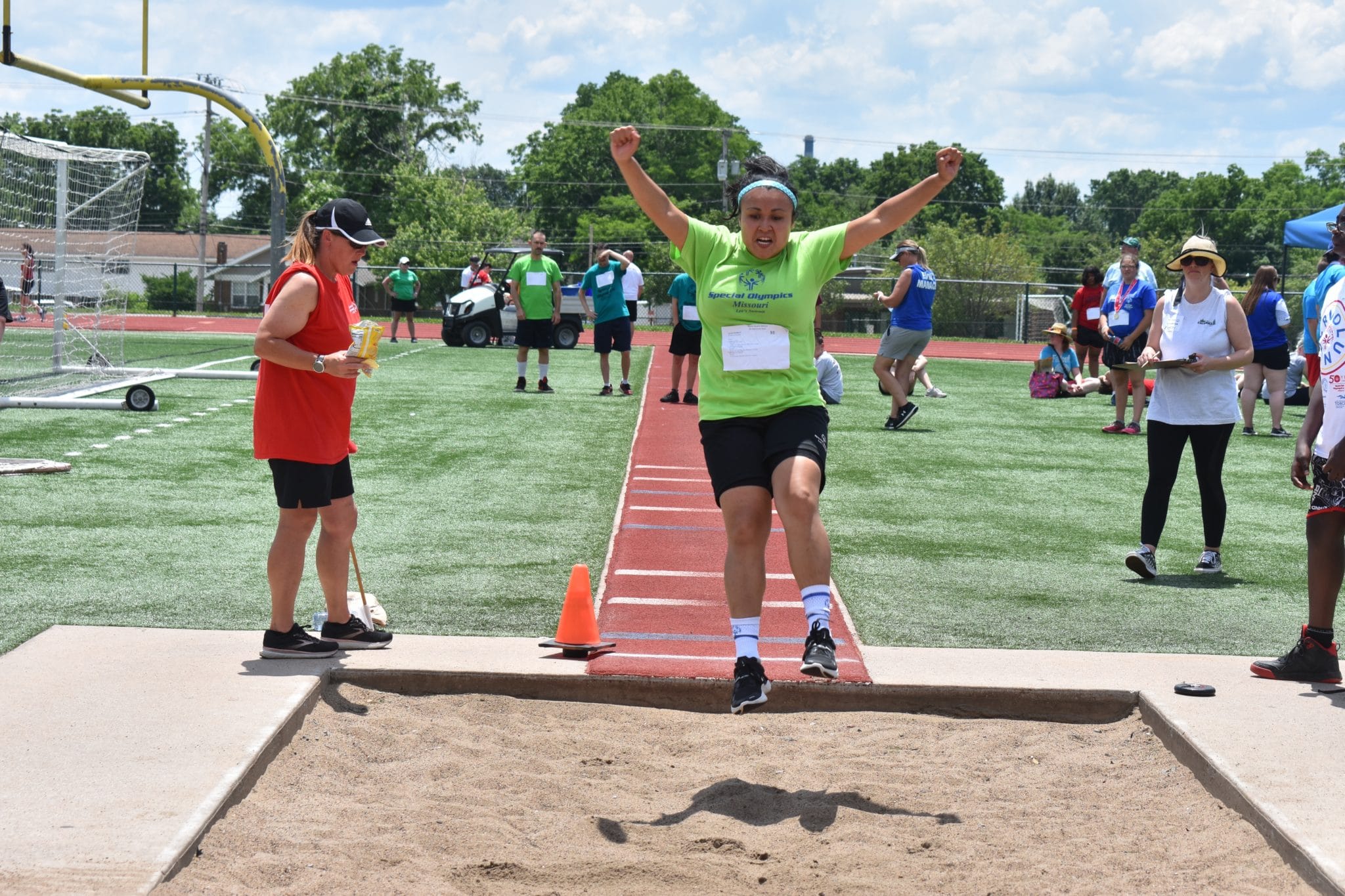 COLUMBIA, Mo. — The 2022 Special Olympics Missouri State Summer Games will bring around 1,000 athletes, coaches, volunteers and unified partners from across the state to Columbia May 20-22. The Games will be held at the University of Missouri and Rock Bridge High School.
SOMO is thrilled to have its first three-day State Summer Games since 2018.
"SOMO has been through so much these past few years," Senior Programs Director Melinda Wrye-Washington said. "First, the Jefferson City tornado forced us to cancel the State Summer Games in 2019. Then, the COVID-19 pandemic made us postpone in 2020 as well."
The State Summer Games returned in 2021, but it was a one-day event at Columbia's Hickman High School.
"We're so excited for a return to normalcy, and I know our athletes, coaches, unified partners and volunteers are excited as well," Wrye-Washington said.
The State Summer Games will kick off with Opening Ceremonies on Friday, May 20 at 7 p.m. The program will be held on MU's Carnahan Quad. Gov. Mike Parson, University of Missouri President Dr. Mun Choi and many others are scheduled to speak at the event. We encourage the entire community to come out to cheer on our athletes, enjoy great entertainment and watch Law Enforcement Torch Run's Flame of Hope arrive and kick off the Games.
SOMO is so excited to have this year's Games back at MU for the first time since 2014. SOMO has a statewide partnership with the University of Missouri, the University of Missouri System and MU Health Care.
This year's Games will feature four sports: Volleyball, Track & Field, Aquatics and Powerlifting. Volleyball competition will get underway on Friday at noon. Track & Field, Aquatics and Powerlifting will all begin on Saturday morning. Competition will conclude on Sunday. You can find the full schedule of events with locations here.
SOMO is still looking for volunteers for this year's Games. We encourage everyone to check out our volunteer hub to sign up.
Along with the competitions, SOMO will also hold its health and wellness clinics – Healthy Athletes and Sports Zone.
"SOMO is about so much more than just competing in sports," Health Partnership Manager Carol Griffin said. "These events give us a great opportunity to offer free health screenings to our athletes."
Special Olympics Missouri is dedicated to improving the overall health and fitness of our athletes, not only through organized sports training and competition but by also providing free health screenings through the Healthy Athletes program. All of these screenings are provided for SOMO athletes free of charge. The Healthy Athlete Park will be Saturday, May 21 from 10 a.m. to 2 p.m. at Rock Bridge High School and 5:30 p.m. to 9 p.m. at the MizzouRec.
For more information about the 2022 State Summer Games, please contact Melinda Wrye-Washington at 573.635.1660 or email Wrye-Washington@somo.org.
Special Olympics Missouri
Special Olympics Missouri is a year-round program of sports training and athletic competition for children and adults with intellectual disabilities. Thousands athletes participate in 16 Olympic-type sports throughout the state. Special Olympics provides people with intellectual disabilities continuing opportunities to develop physical fitness, demonstrate courage, and experience joy as they participate in the sharing of gifts and friendship with their fellow athletes, their family and friends, and communities across Missouri.
Special Olympics Missouri is proud of our financial health returning 82% of every dollar back to program services. We are privileged to be recognized with these honors: Better Business Bureau A+ Charity Accreditation, Charity Navigator 4-star rating and Guidestar Gold Level.
Thank you for trusting us with your donations, volunteer time and your goodwill.
Visit Special Olympics at www.somo.org. Engage with us on Twitter @somissouri; fb.com/specialolympicsmo.