SOMO Sum Ups: June 27-July 10
July 10, 2023
|
Area News, Athletes, Central Area, Coaches, Events, Families, KC Metro Area, Knights of Columbus, North Area, Programming, Sports, Training for Life Campus, Unified Sports, Volunteers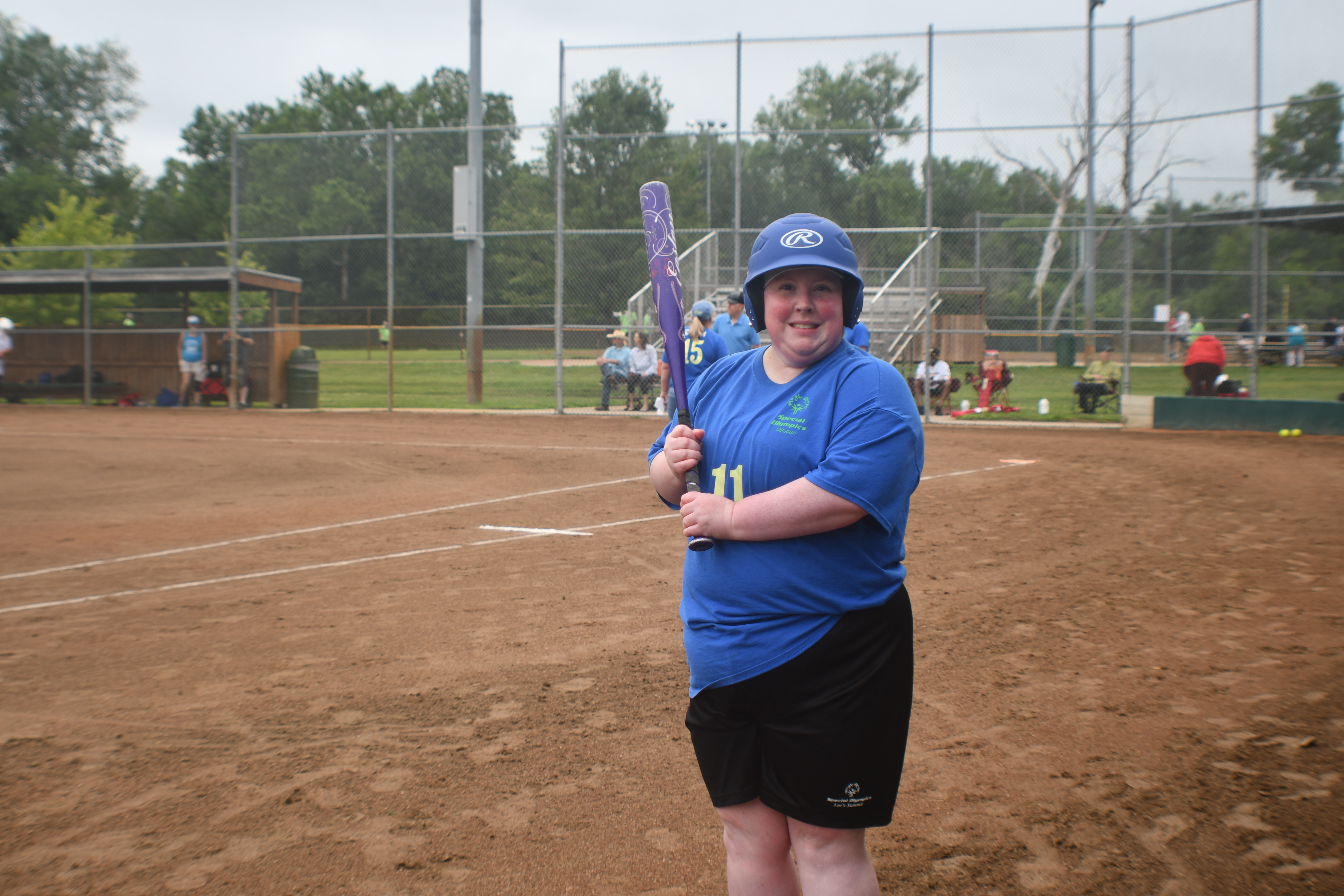 Here's a look back at all of the amazing Special Olympics Missouri (SOMO) events from June 27 to July 10.
TLC – Strength and Conditioning Class: June 30
Our fourth and final Strength and Conditioning Class was held Friday, June 30 at the Training for Life Campus in Jefferson City.
Creative Session for Picture Me Perfect Art Crawl: July 5
Last Wednesday, participants had the opportunity to visit the Nelson Atkins Museum in Kansas City for a day of creating artwork for the upcoming Picture Me Perfect Art Crawl later this fall!
Lunch & Learn – KC Metro: July 5
Individuals from the community had the opportunity to connect with the KC Metro area and learn more about SOMO! Businesses, organizations and individuals interested in knowing more were invited to join us for 30 minutes every first Wednesday of each month from noon-12:30 p.m. The event provided an opportunity to meet a KC Metro Athlete and hear their story and meet SOMO's KC Metro staff all while enjoying lunch! Individuals were also given an opportunity to ask questions.
These Lunch & Learns are quick and easy and take place on Microsoft Teams. To sign up for the next Lunch & Learn, please register at KC Metro Lunch & Learn.  *Link to join will be sent after registration.
Taylor Swift Recycle Team: July 7-8
Individuals from the community volunteered to help clean up Arrowhead Stadium after the Taylor Swift concerts Friday and Saturday in Kansas City!
KC Metro/ North Area Softball: July 8
Saturday was the Kansas City and North Area Softball Tournament at Heritage Park Softball Complex in St. Joseph. Special Olympics Missouri (SOMO) and Special Olympics Kansas (SOKS) faced off in two exhibition softball games Saturday morning as a part of the tournament. Unfortunately, the SOMO Friends lost to the SOKS Stars 13-0 and again 7-6, but despite the outcomes of the games, everyone had a fun summer day of softball.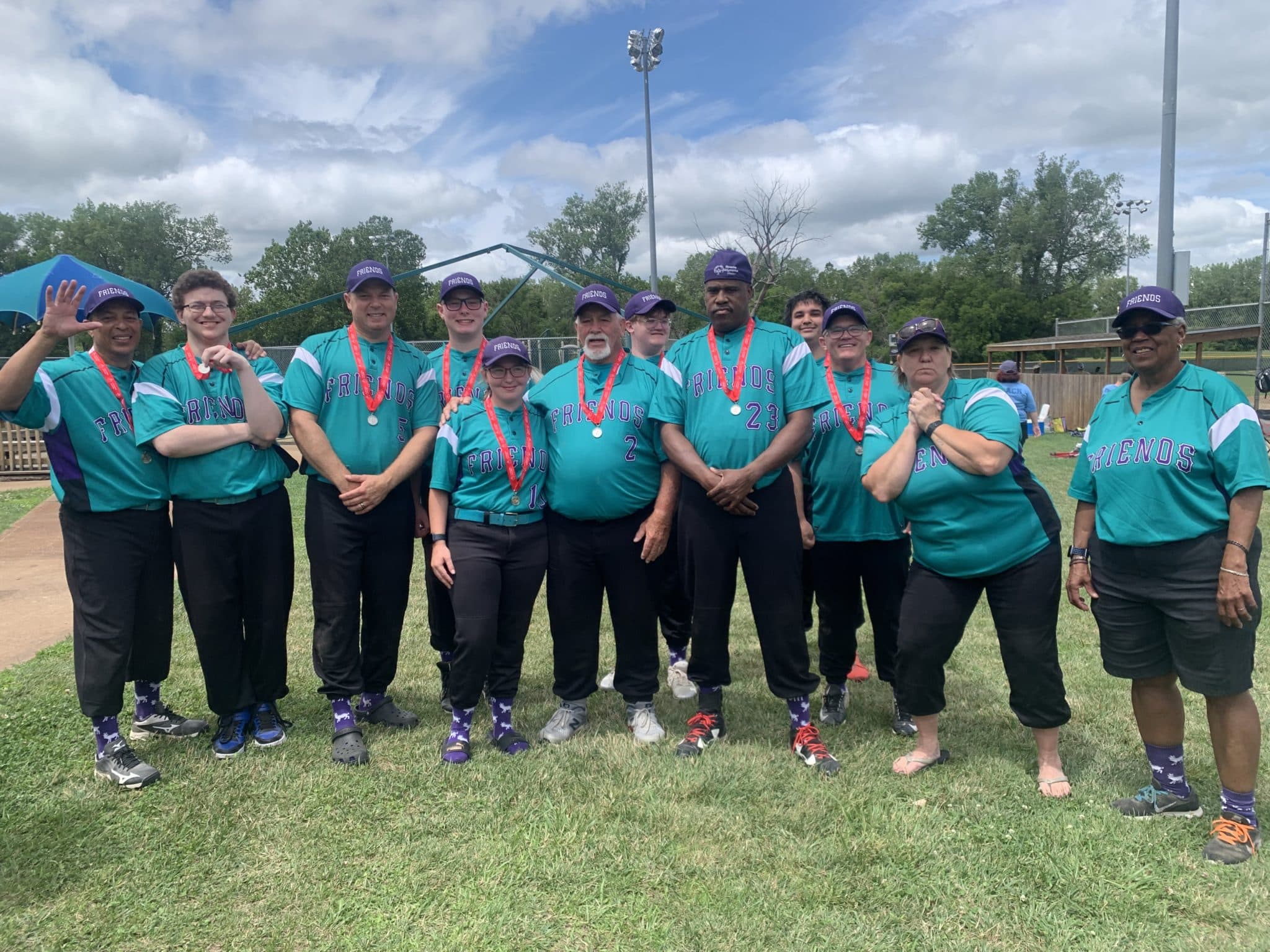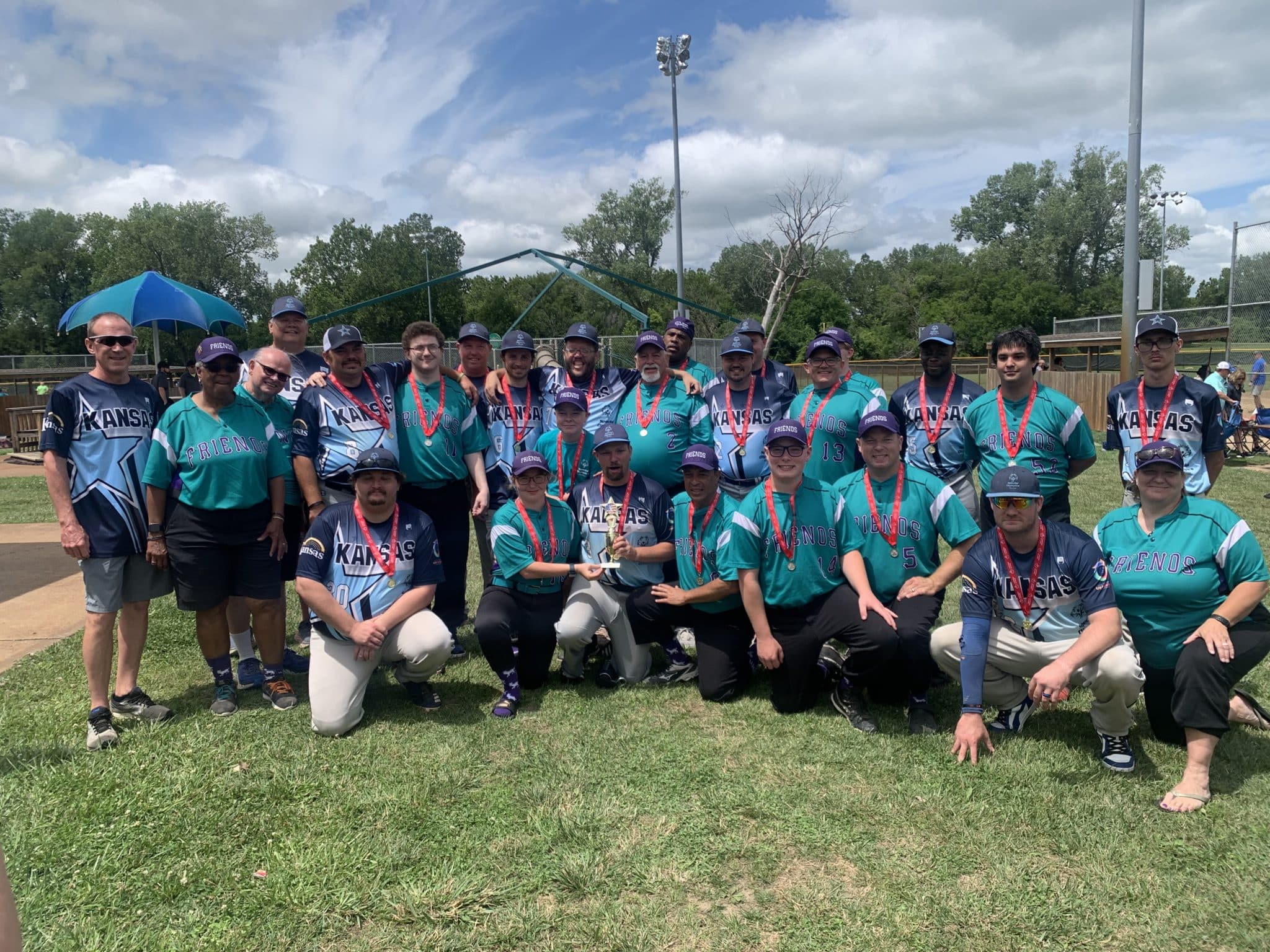 Knights of Columbus TLC Visit: July 9
More than 50 members of the Knights of Columbus visited the Training for Life Campus on Sunday. Several SOMO athletes took the Knights on guided tours around the campus. There was even a barbecue lunch! The Knights were in Jefferson City for their 2023-24 Missouri Knights of Columbus kickoff meeting. SOMO is so thankful for its statewide partnership with the Knights of Columbus!
---
Be sure to check out our SOMO calendar for all of our upcoming events! If you'd like to volunteer, visit our Volunteer Hub!