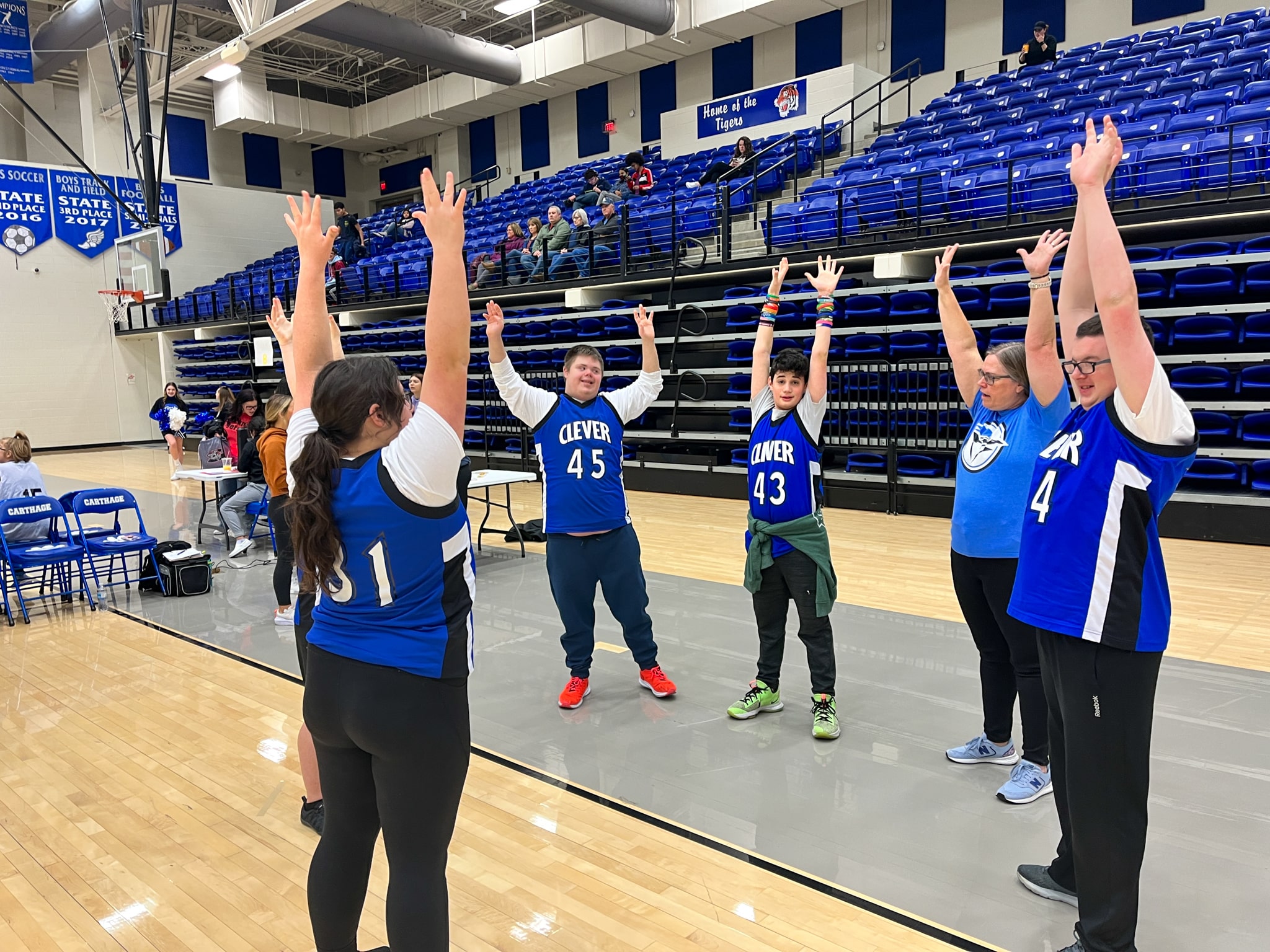 Here's a look back at all of the amazing Special Olympics Missouri (SOMO) events from Jan. 16-22, 2023!
Southwest Area Unified 3 v 3 Basketball Tournament- Wednesday, Jan. 18
A new event this year, we added a 3 v 3 Unified Teams, Team Skills & Individual
Skills Tournament at Carthage High School! Opening Ceremonies began at 9:15 AM and games lasted till 1:30 PM. Great job to all the athletes who participated!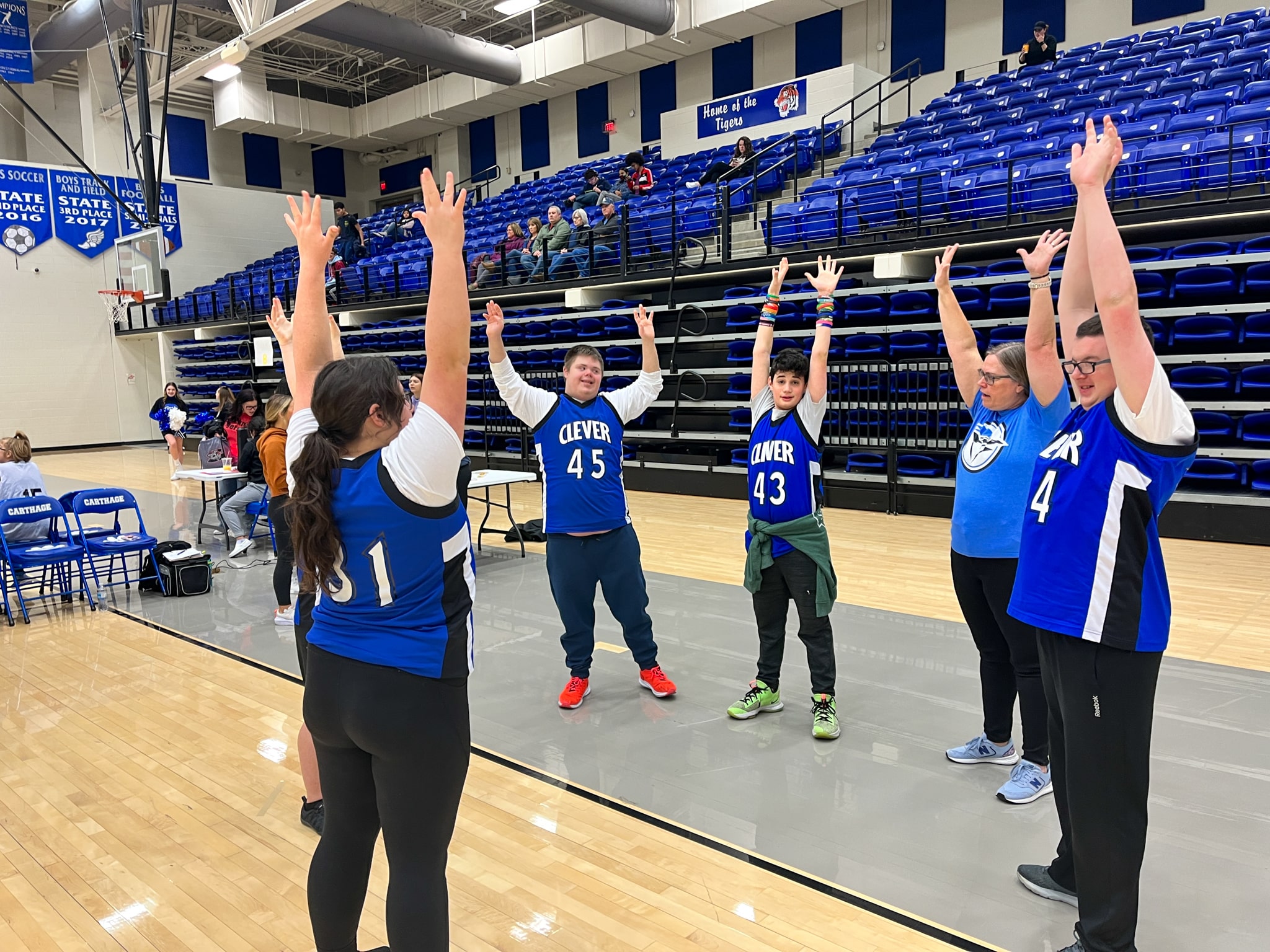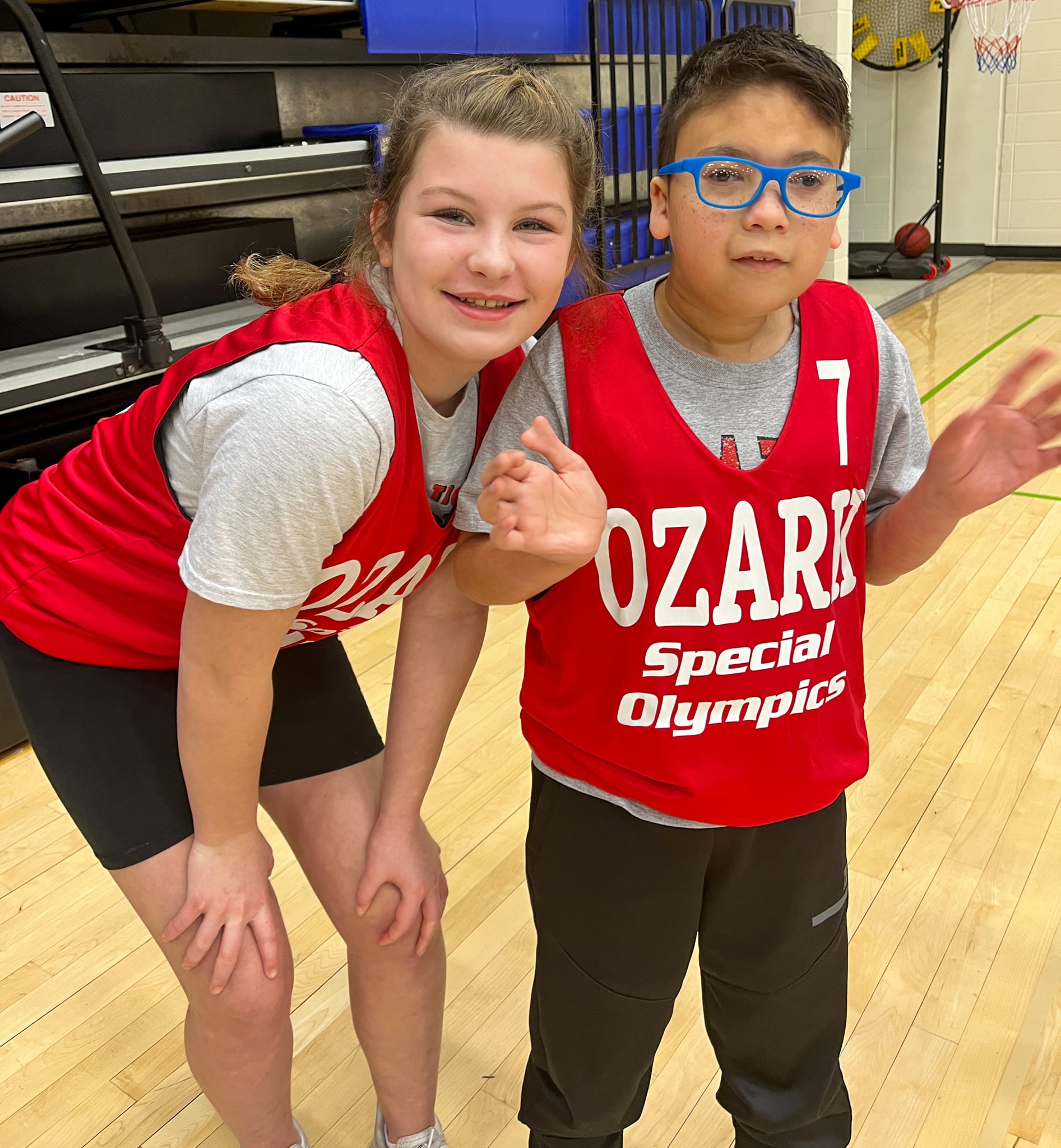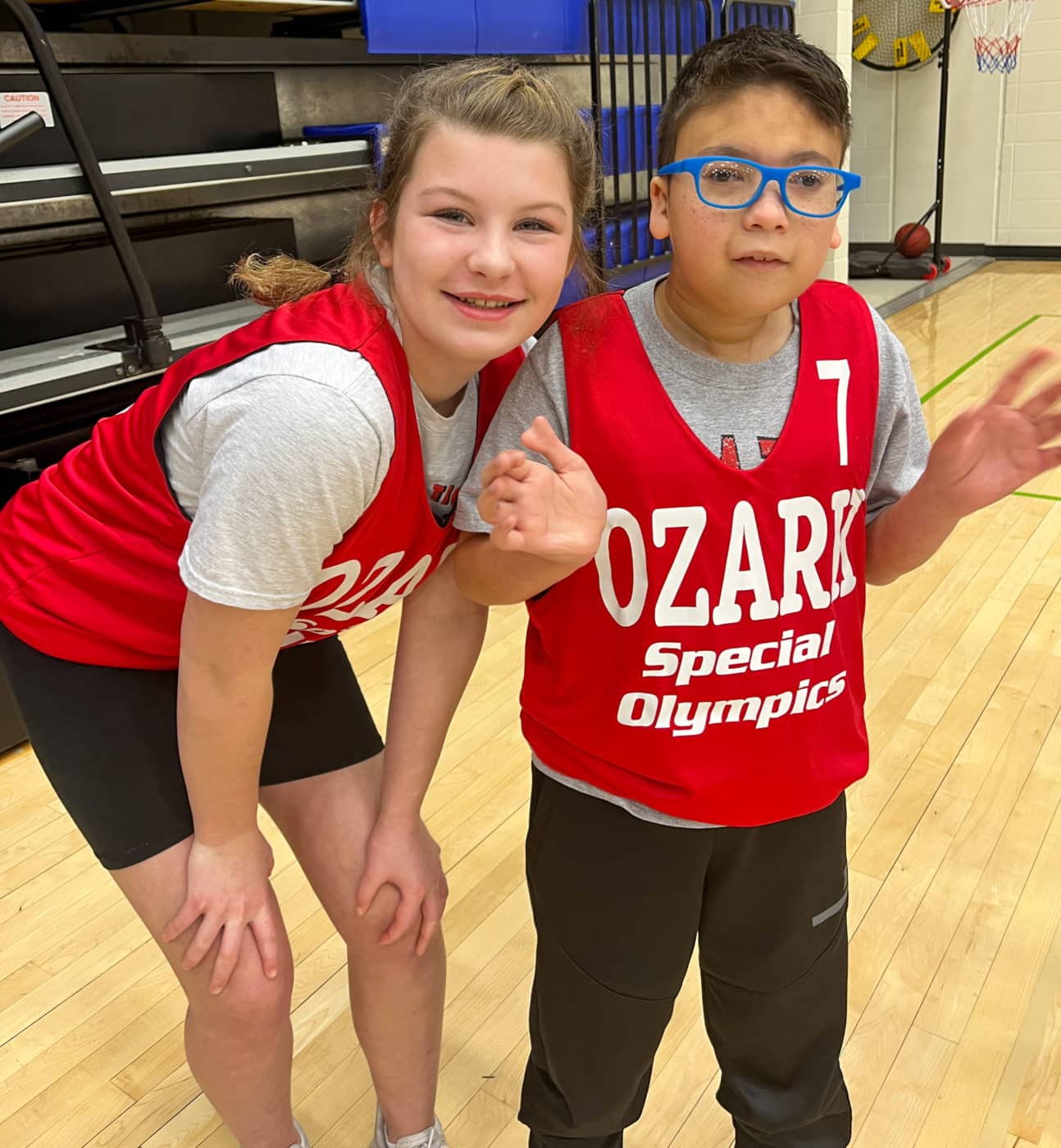 Young Athlete Program- Wednesday, Jan. 18
Special Olympics Young Athletes is an early childhood play program for children with and without intellectual disabilities, ages 2 to 7 years old. Young Athletes introduces basic sport skills, like running, kicking and throwing. Young Athletes offers families, teachers, caregivers and people from the community the chance to share the joy of sports with all children.
Halftime game at the Lindenwood University's women's basketball game- Thursday, Jan. 19
The Lindenwood University women had attended Sunday's basketball practice for our Wentzville Special Sports program and then had a 3 v 3 exhibition game during halftime of the women's game. Wentzville basketball athletes and the cheer team from the Francis Howell Spirit Squad formed a spirit tunnel during the pre-game introduction. They also got to show their stuff during breaks in the game and at halftime. 
The Lindenwood University football team was in the first row cheering them on. It was a spirited night!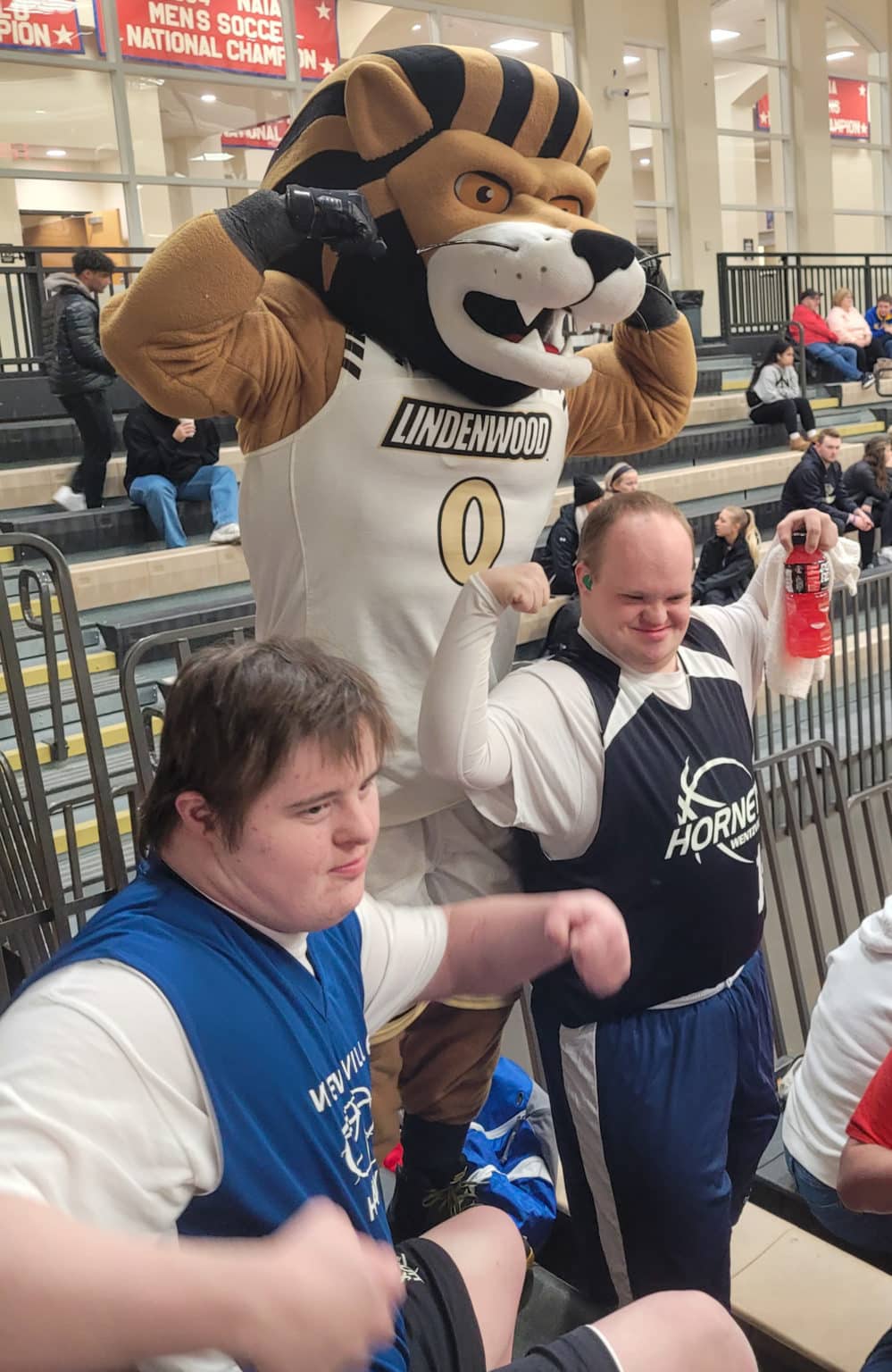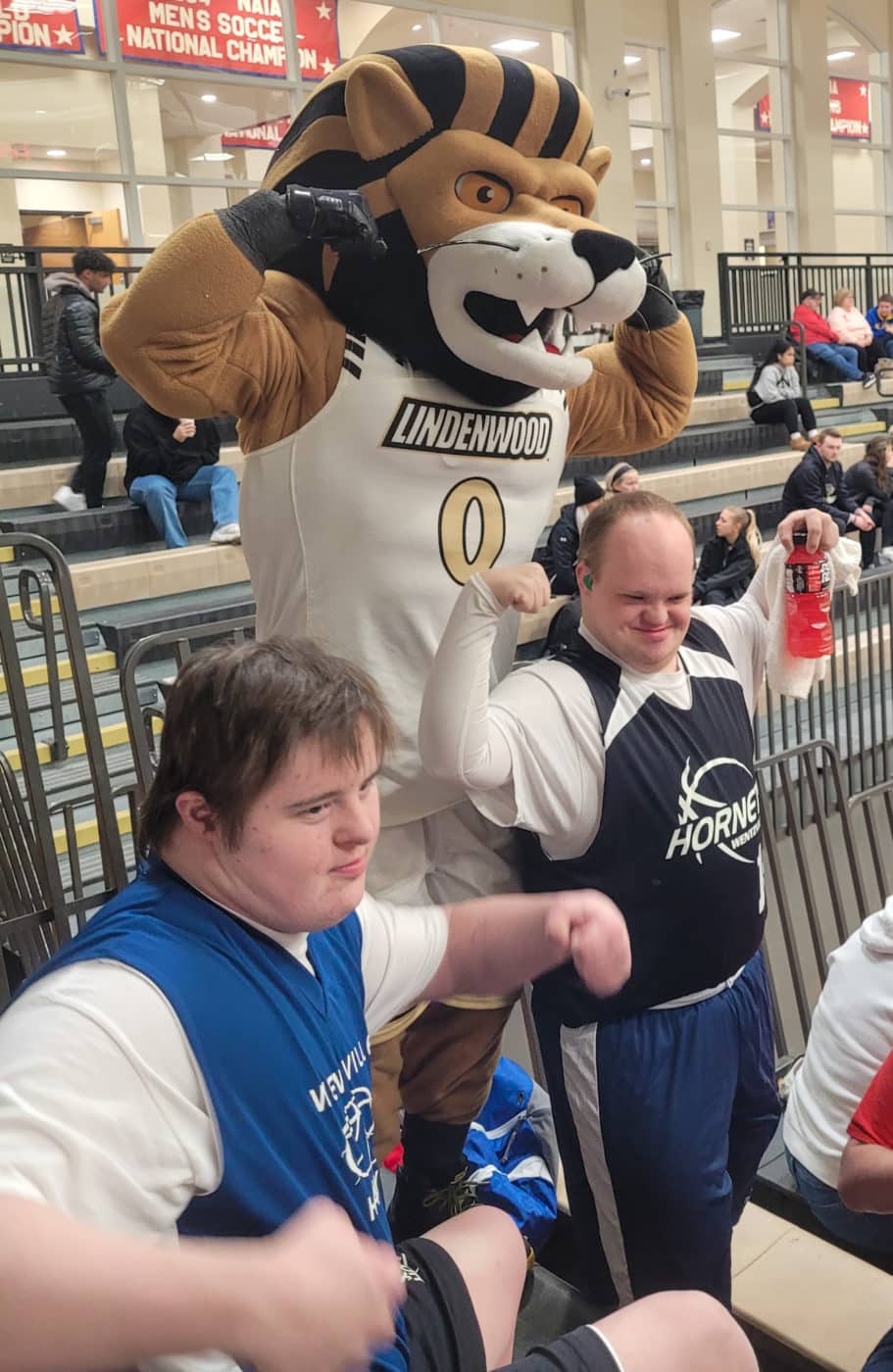 STL Metro SSD Bowling Medal Tournament Individual- Tuesday, Jan. 17 & Thursday, Jan. 19
This bowling medal tournament was hosted by Special School District at Bowlero Lakeside Lanes.
Young Athletes Program for Southwest Early Childhood Center- Thursday, Jan. 19
Special Olympics Missouri can support the implementation of a Young Athletes program at your school for students 2-7 years old.
Special Olympics Night at Holt High School- Friday, Jan. 20
A night of basketball hosted by Holt High School this past Friday. Everyone had a great time!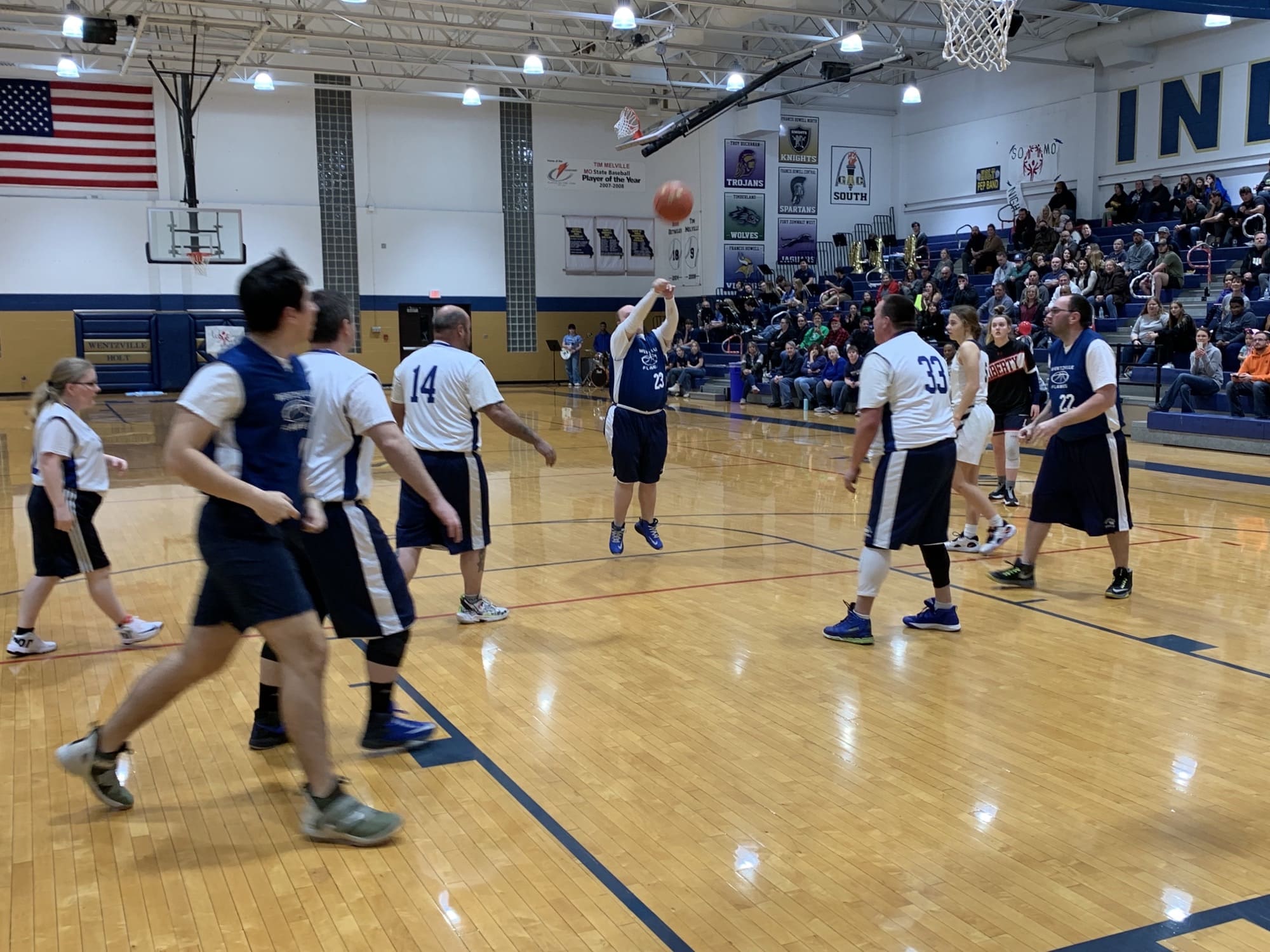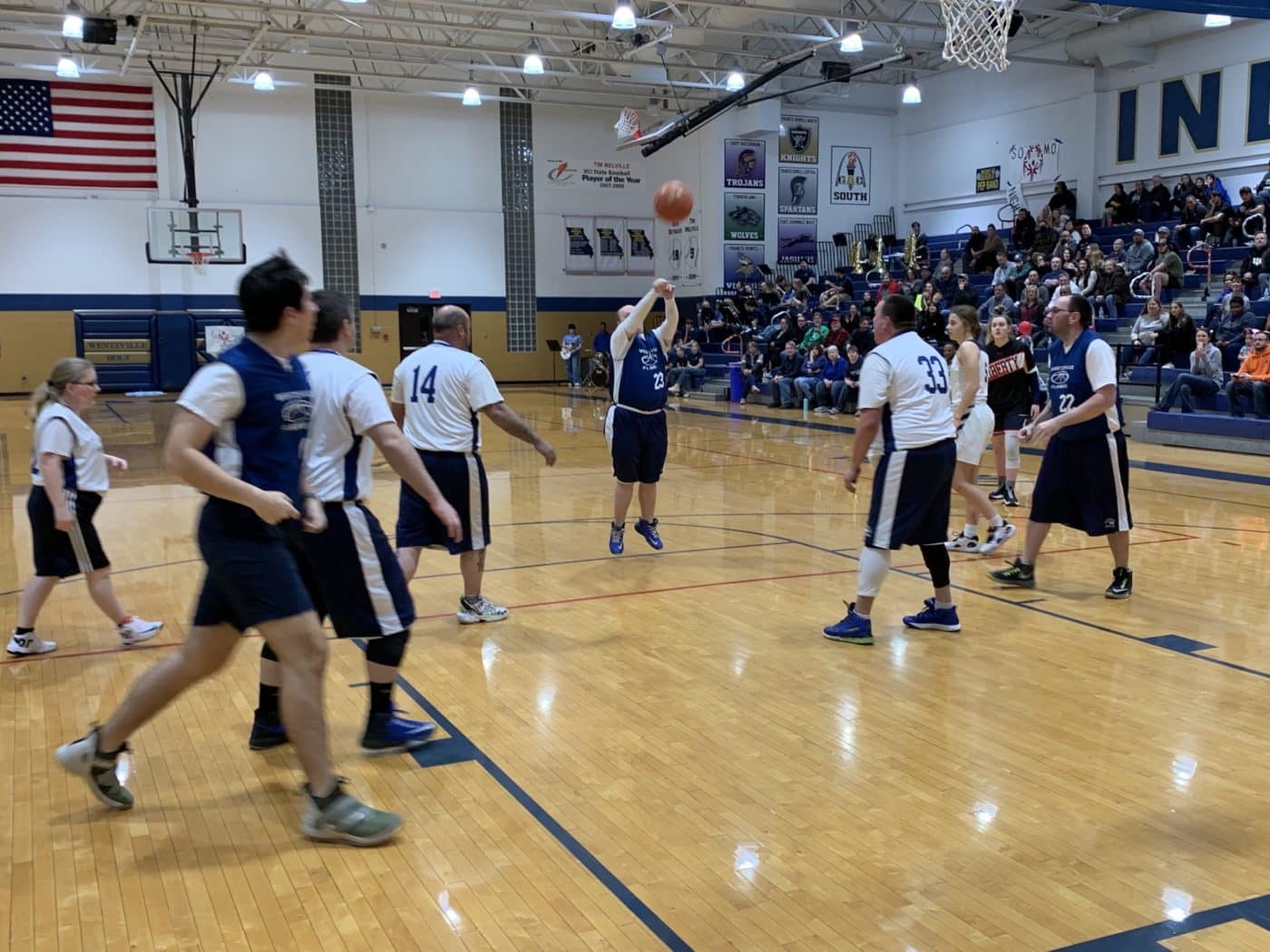 Kansas City Metro Area Basketball & Special Needs Resource Fair – Saturday, Jan. 21
Amazing job to all the athletes who competed on Saturday in the Kansas City Metro Area Basketball tournament. Huge shout-out to Belton School District for your partnership in putting on this incredible event. Thank you to the Knights of Columbus, the Belton Police Department and to our many volunteers/ referees who made everything possible! 
In addition to our Area tournament, we also co-hosted a Resource Fair with local non-profit Korey's Care! Thank you to SOMO's Healthy Athletes/ Special Smiles and to many other vendors for your participation!
Click here to check out a video made by SOMO athlete leader Lynna Hodgson!
Hodgson also wrote a blog post about the day, which you can find here.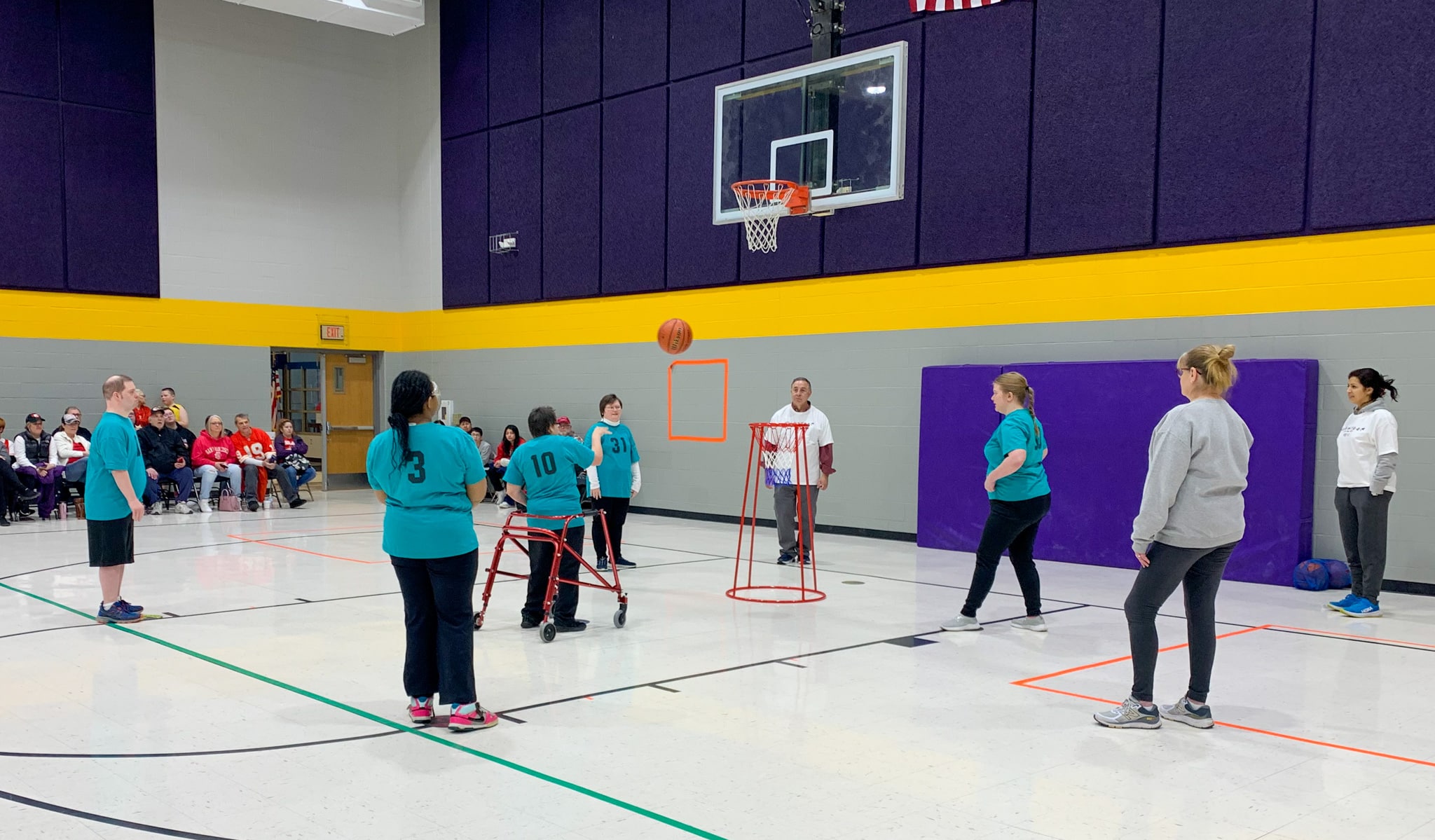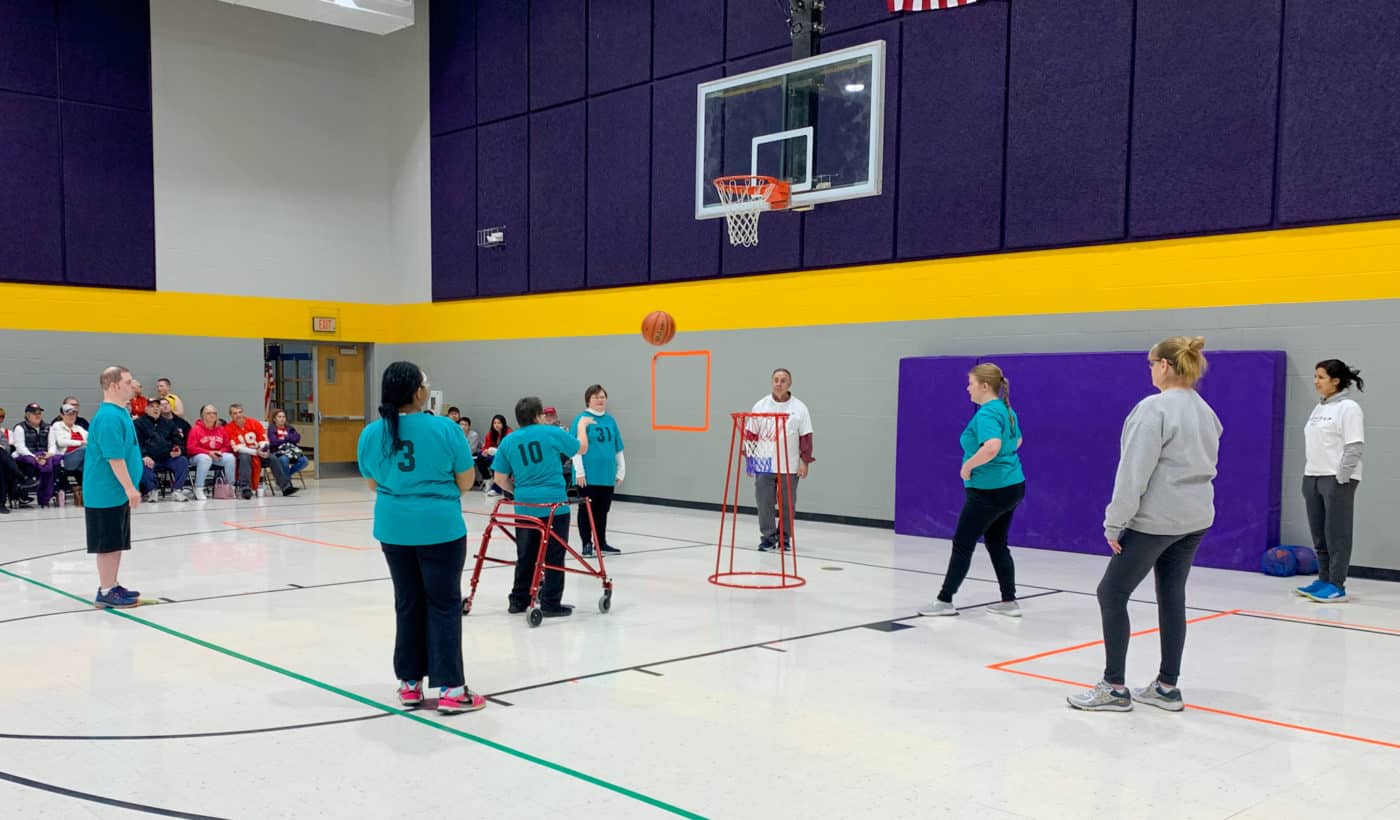 Southwest Area Basketball– Saturday, Jan. 21
The Nevada School District hosted a great day of basketball on Saturday, Jan. 21. Great job to all athletes who participated!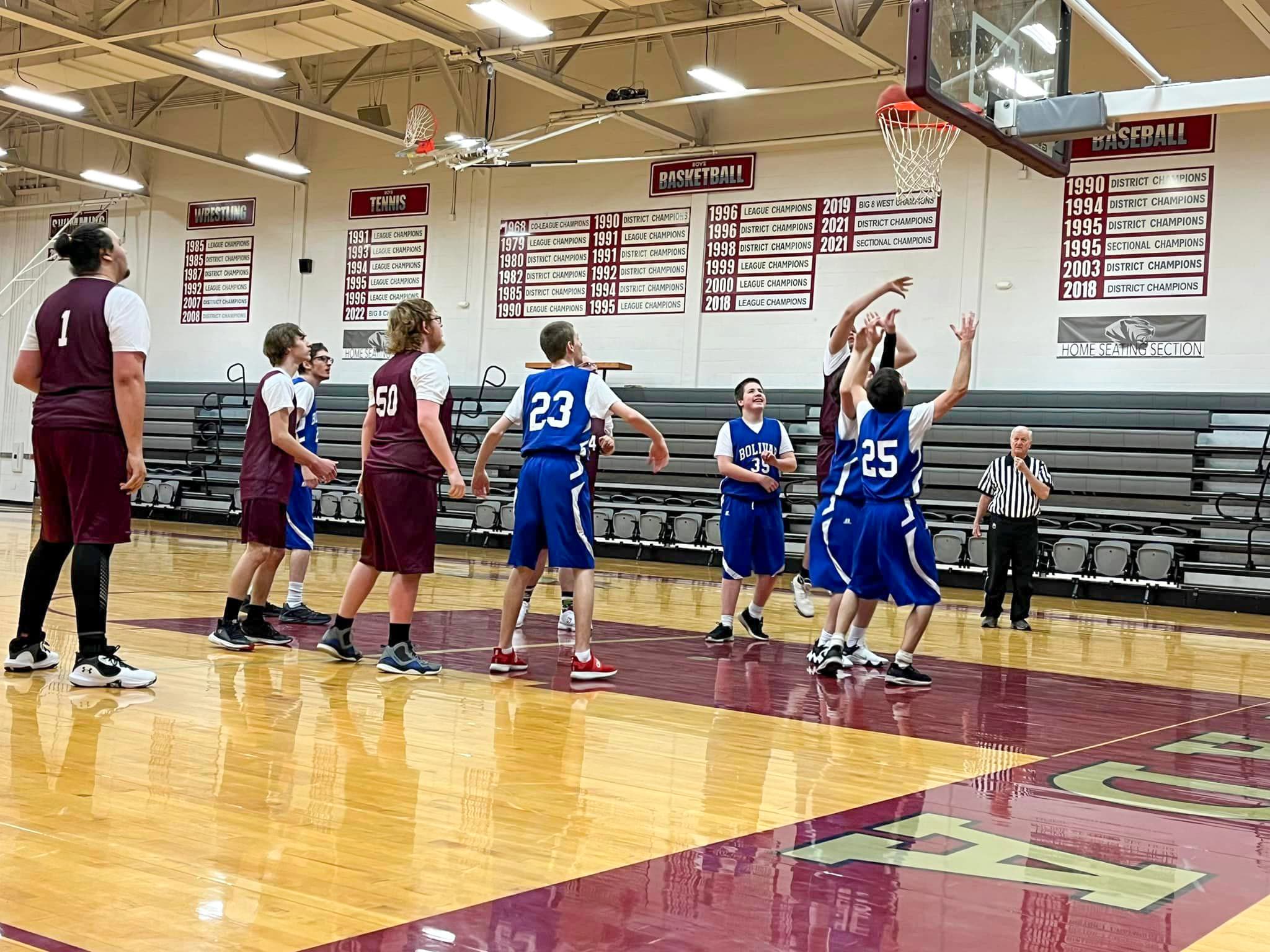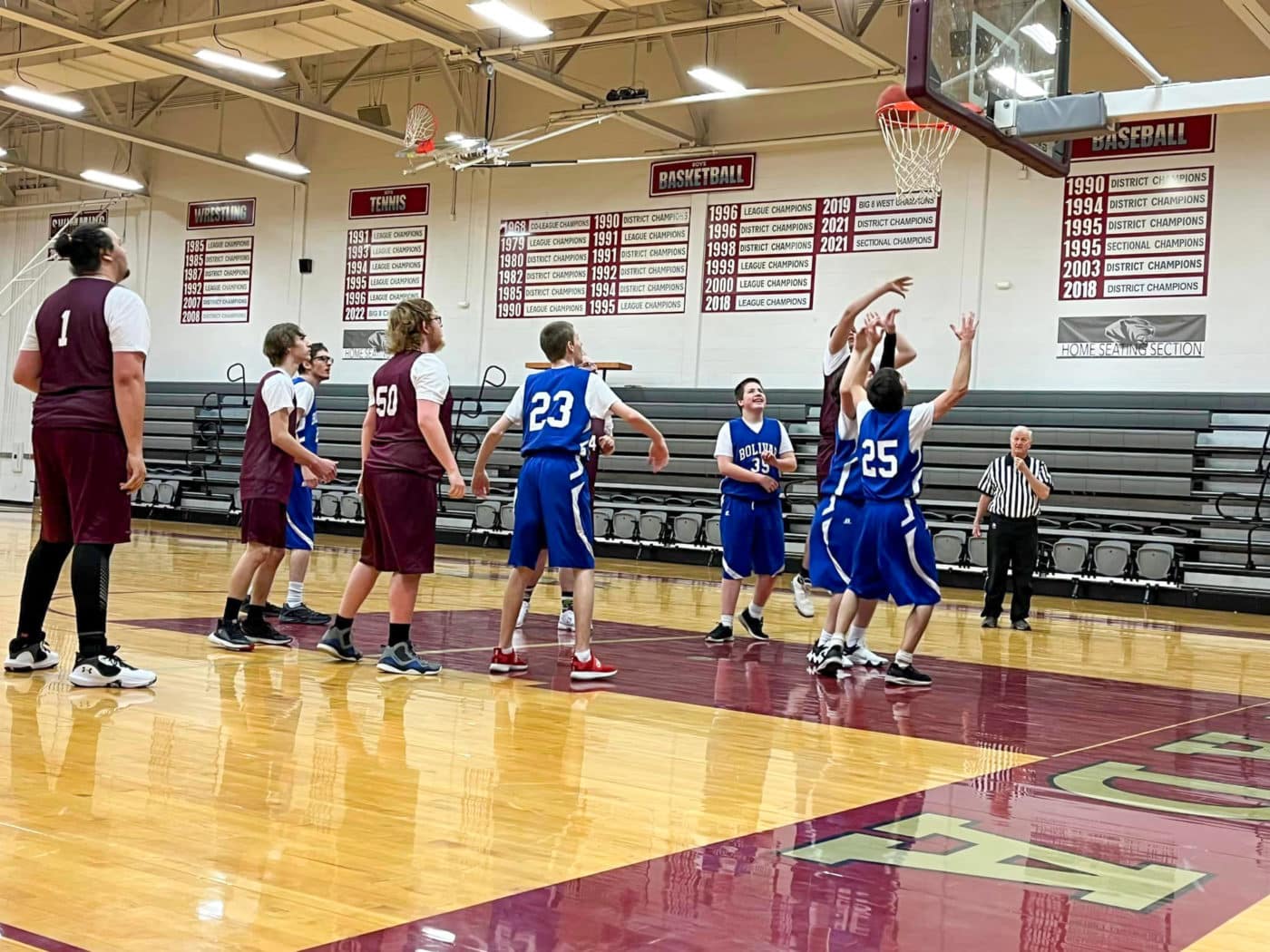 Open Gym Basketball Shoot Around– Saturday, Jan. 21
The Training for Life campus hosted an open gym basketball shoot-around on Saturday.
St. Louis Metro Area Basketball Tournament– Sunday, Jan. 22
A great day of basketball hosted by the Warrenton School District! 71 teams and 16 individual skills athletes from all over the St. Louis and Southeast areas met in Warrenton, MO yesterday to compete for gold at the St. Louis Metro Area Basketball Tournament.  Multiple games went into OT yesterday so the matchups were fierce!  We were thankful to have volunteers on hand from the Warrenton community and School District, the Warrenton women's basketball team, the Wright City High School STUCO and Girl Scout Troop 9247. Great job to all the athletes who participated!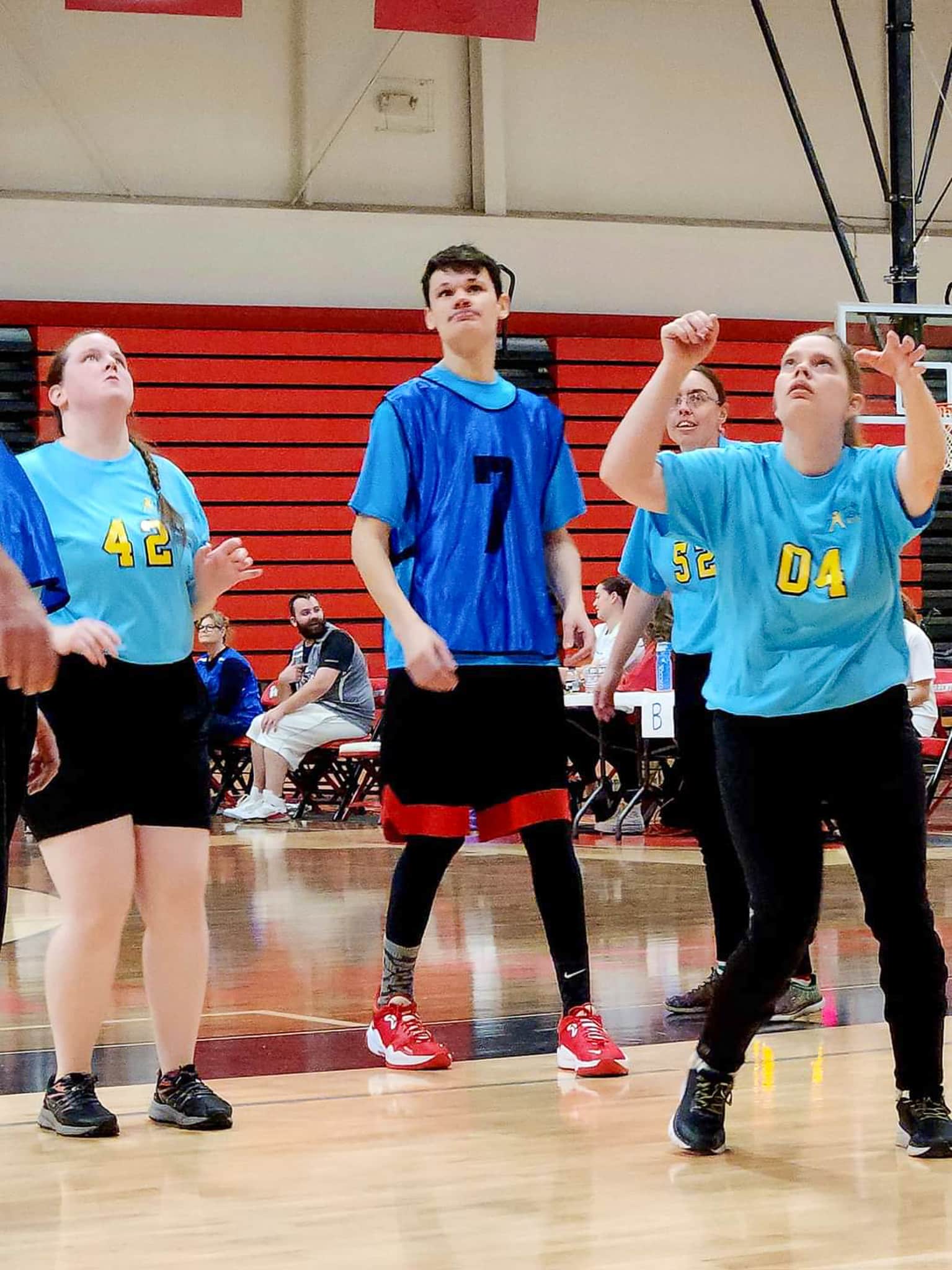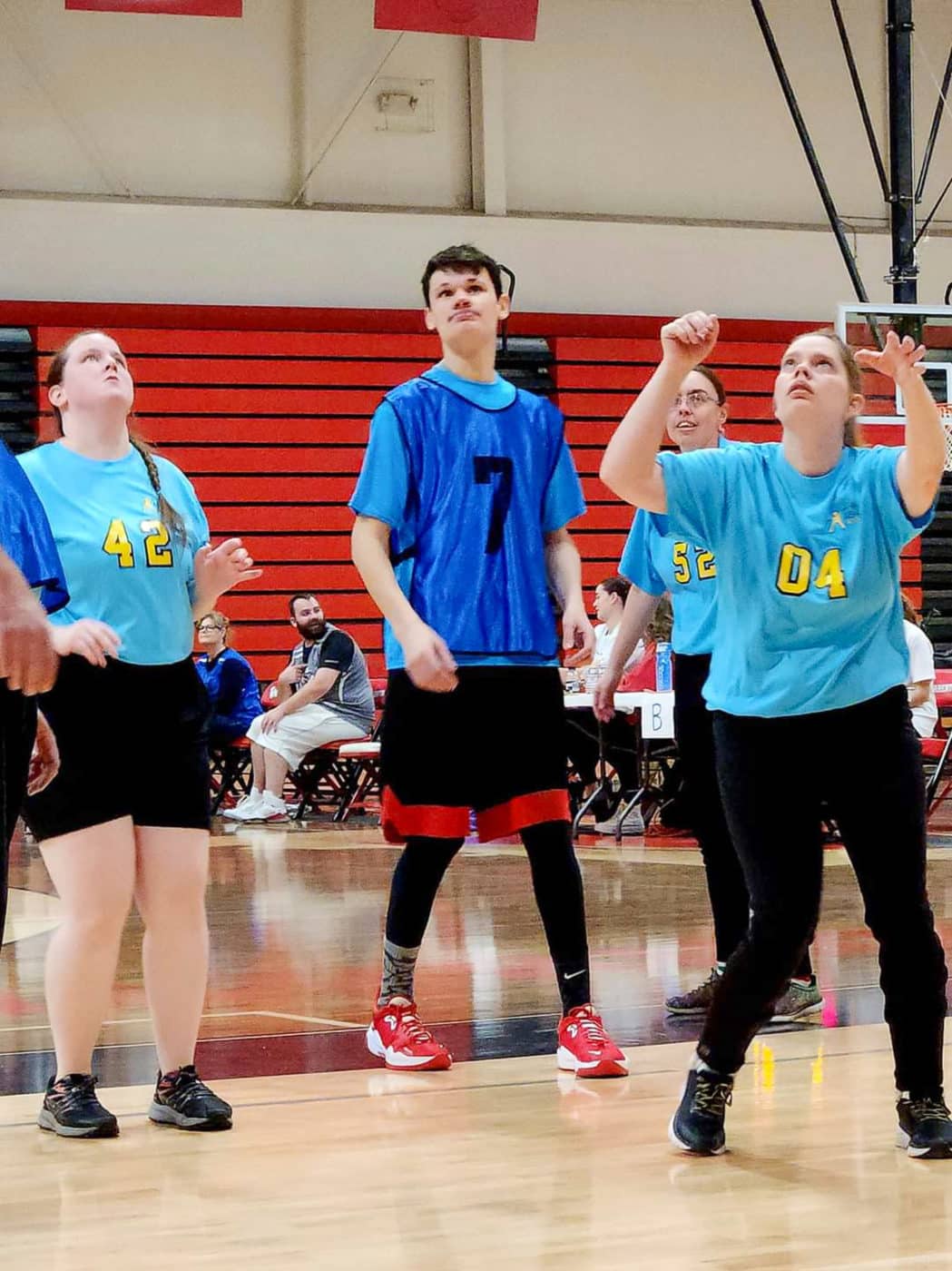 2-Week Gymnastics Clinic- Jan. 21 – Jan. 28
SOMO hosted a free Gymnastics Clinic at Edison School Gym in St Joseph, MO! If you missed last Saturday, there will be another clinic on Saturday, Jan. 28.
Be sure to check out our SOMO calendar for all of our upcoming events! If you'd like to volunteer, visit our Volunteer Hub!