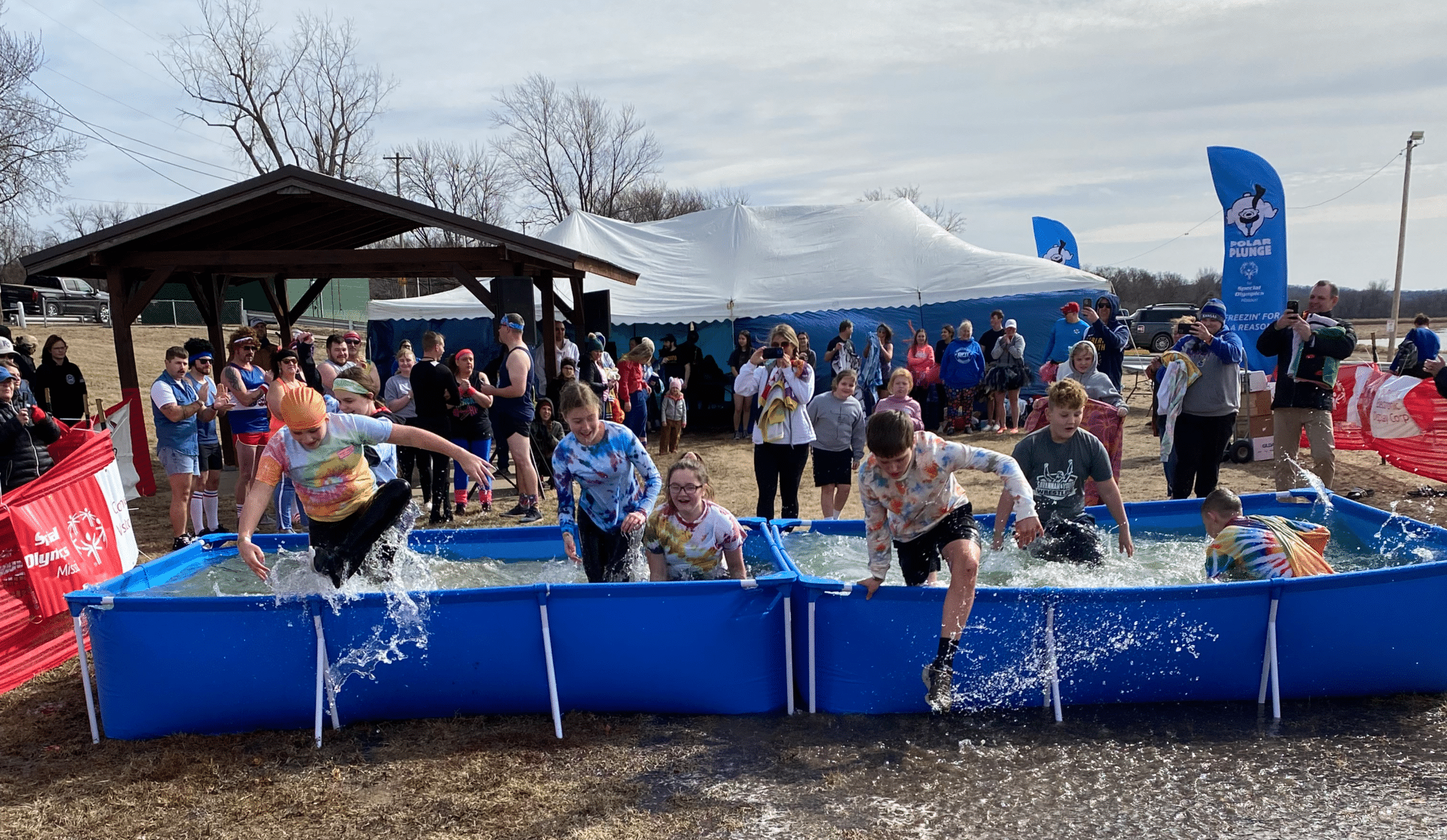 Here's a look back at all of the amazing Special Olympics Missouri (SOMO) events from Feb. 14-20, 2023!
Capitol Hill Day- Tuesday, Feb. 14
A group of five delegates from SOMO took on D.C. this past week to advocate for our SOMO athletes at the annual "Capitol Hill Day". Special Olympics athletes from across the country led more than 250 face-to-face meetings with members of Congress in both the House and Senate. Click here to read more about this day!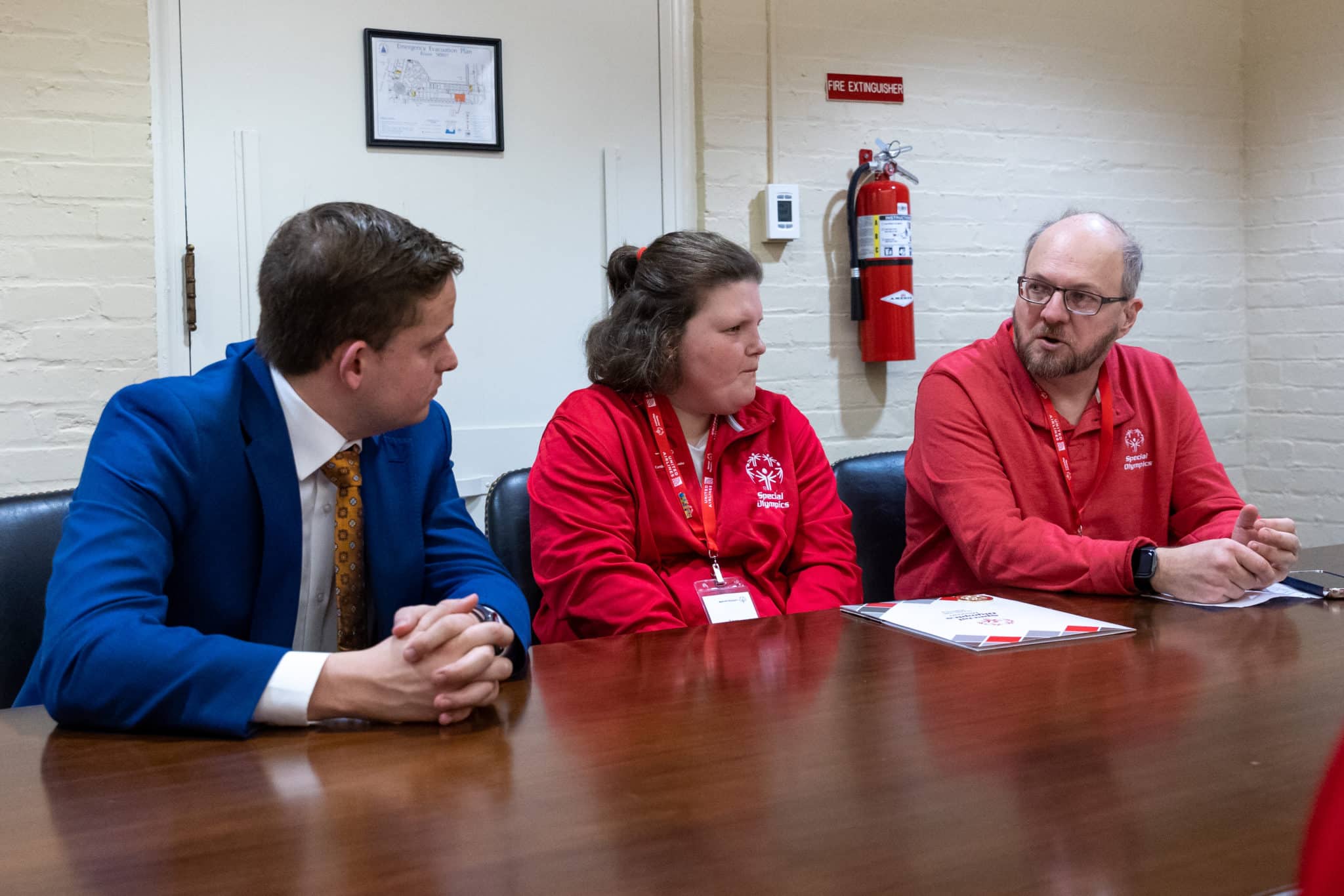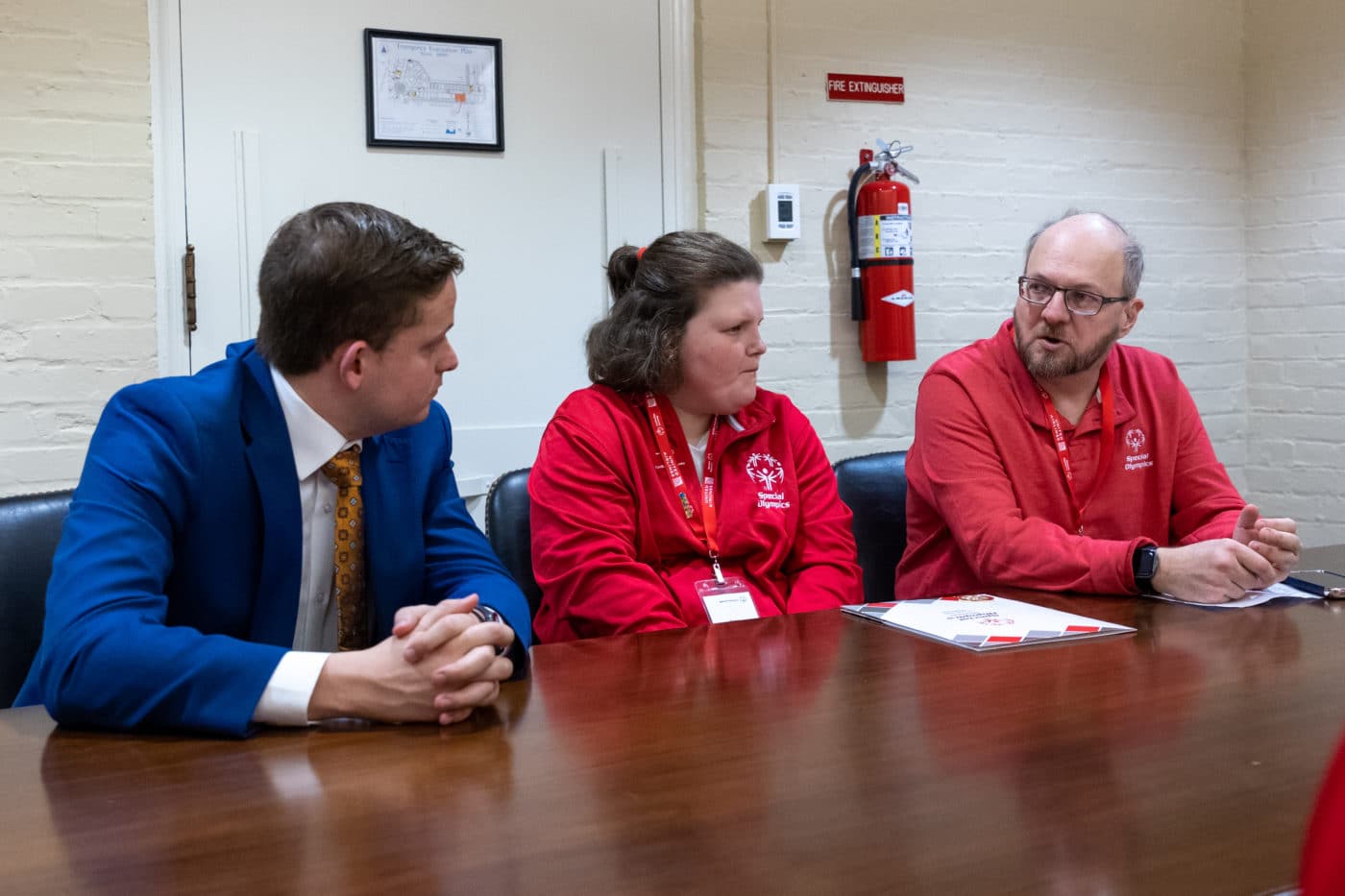 Cupid Classic Unified 3v3 Basketball- Tuesday, Feb. 14
Lafayette County C-1 Middle and High School Student Councils hosted a day of basketball, dancing and fun last Tuesday! It was their first 3-on-3 Unified Basketball Tournament and a great success! Two divisions (6th-8th grade and 9th-12th grade) competed in teams of both Special Olympic athletes and unified partners. The round-robin tournament was followed by medals and a dance!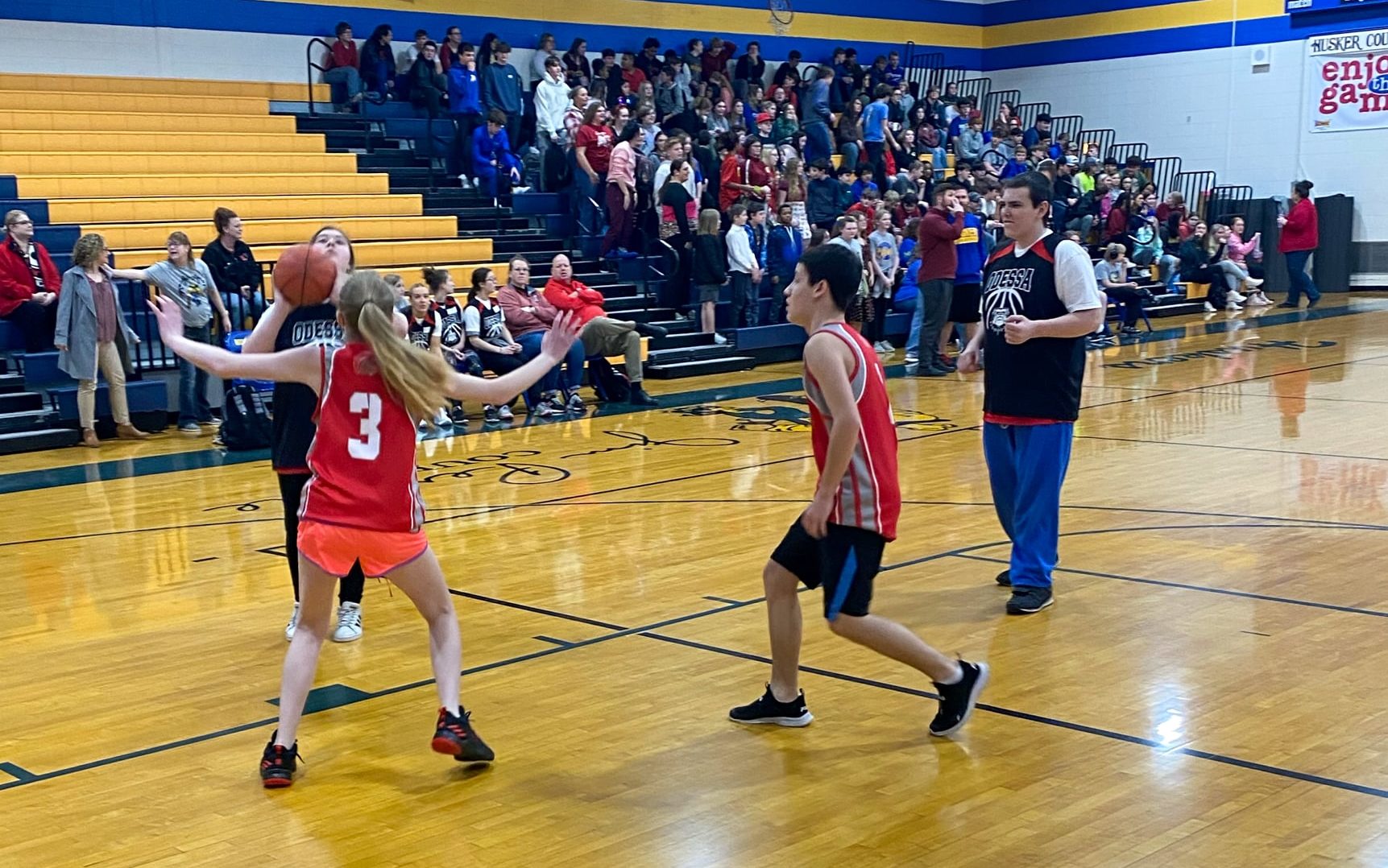 Young Athlete Program- Wednesday, Feb. 15
Special Olympics Young Athletes is an early childhood play program for children with and without intellectual disabilities, ages two to seven. Young Athletes introduces basic sport skills, like running, kicking and throwing. Young Athletes offers families, teachers, caregivers and community members the chance to share the joy of sports with all children.
If you missed last week's program, click here to check out upcoming opportunities!
Tip-A-Cop at Texas Roadhouse Jefferson City- Wednesday, Feb. 15
Thanks to all those who joined the Algoa Correctional Center and the Jefferson City Police Department as they became your servers for the evening! This fundraising event took place from 3:30 p.m.-9:00 p.m.
Blair Oaks Basketball Check Presentation- Thursday, Feb. 16
A huge thank you to Blair Oaks High School for presenting us with a $3,700 check last Thursday night! Let's go Falcons! We appreciate your support.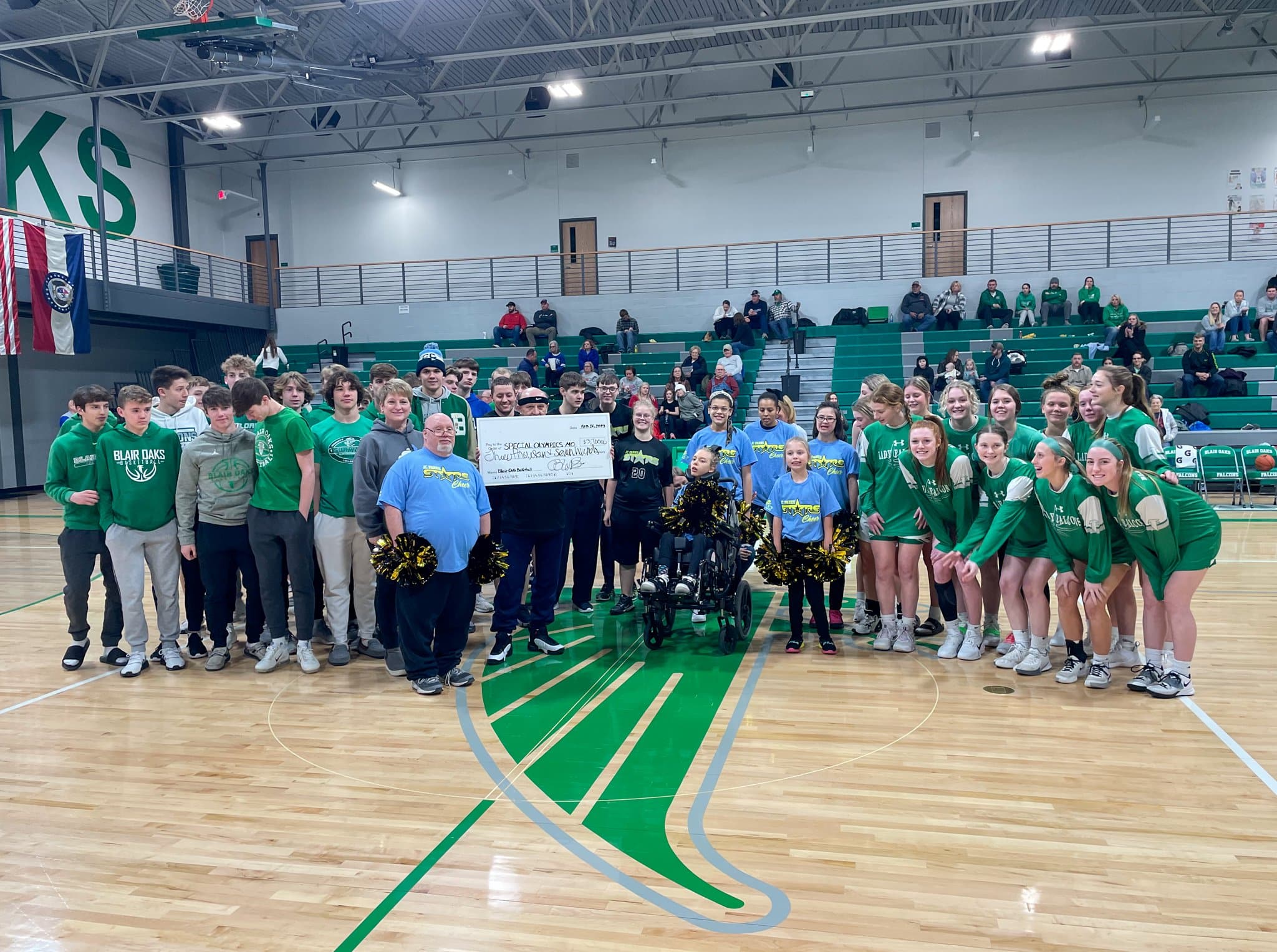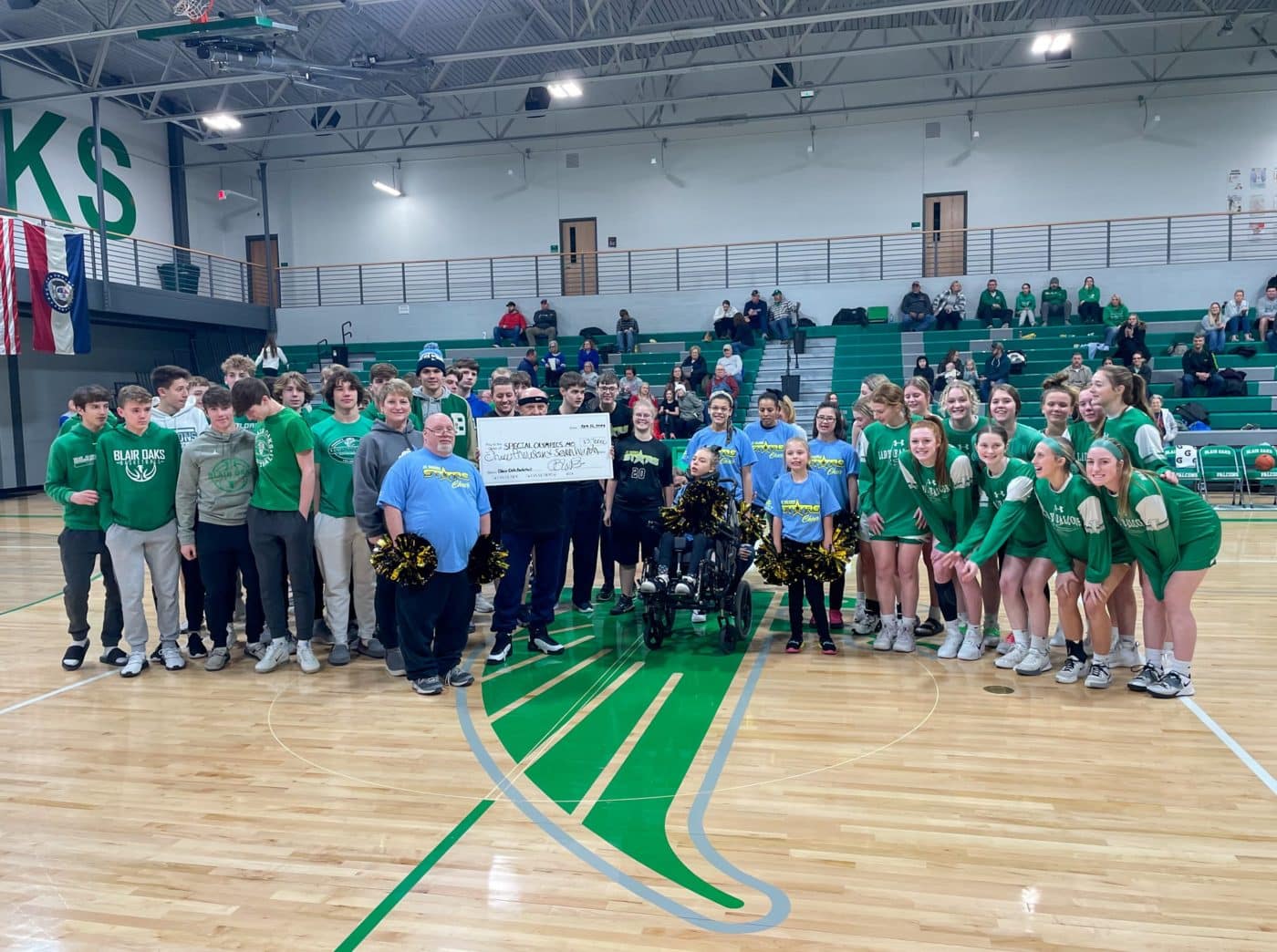 Cops on Top in Jefferson City- Thursday, Feb. 16
Officers from the Jefferson City area Law Enforcement agencies took to the roof of the Courtyard Marriott Hotel, from Thursday, Feb. 16 at 6 a.m. to Friday, Feb. 17 at noon. Thanks to all those who helped make this event possible!
Young Athletes Program for Southwest Early Childhood Center- Thursday, Feb. 16
Special Olympics Missouri can support the implementation of a Young Athletes program at your school for students 2-7 years old.
If you missed last week's program, check out the SOMO calendar for upcoming Young Athletes programs!
STL Metro SSD Basketball Tournament- Thursday, Feb. 16
This basketball tournament was hosted from 8:00 a.m. – 5:00 p.m. by Special School District at Oakville High School. Great job to all who participated!
TLC Fitness Classes- Thursday, Feb. 16
Last Thursday we had another great day of fitness classes at TLC! If you missed this week's classes, join us next Thursday. These workouts are a great way to get moving and stay fit!
Central Area Unified Champion Schools Basketball Tournament- Friday, Feb. 17
Unified teams were invited to compete in this fun day of basketball at the SOMO Training for Life Campus. Nice job to all the athletes that competed!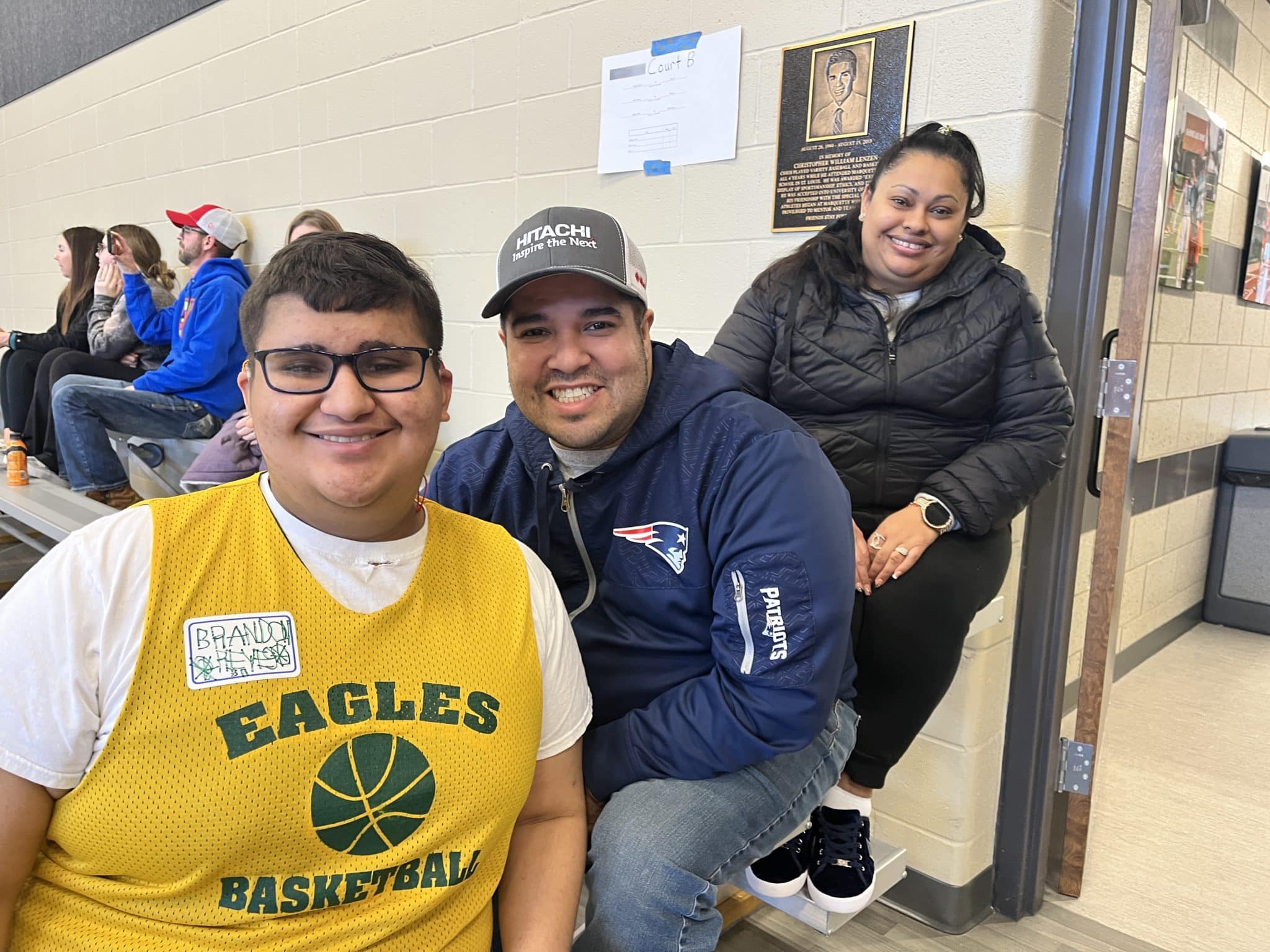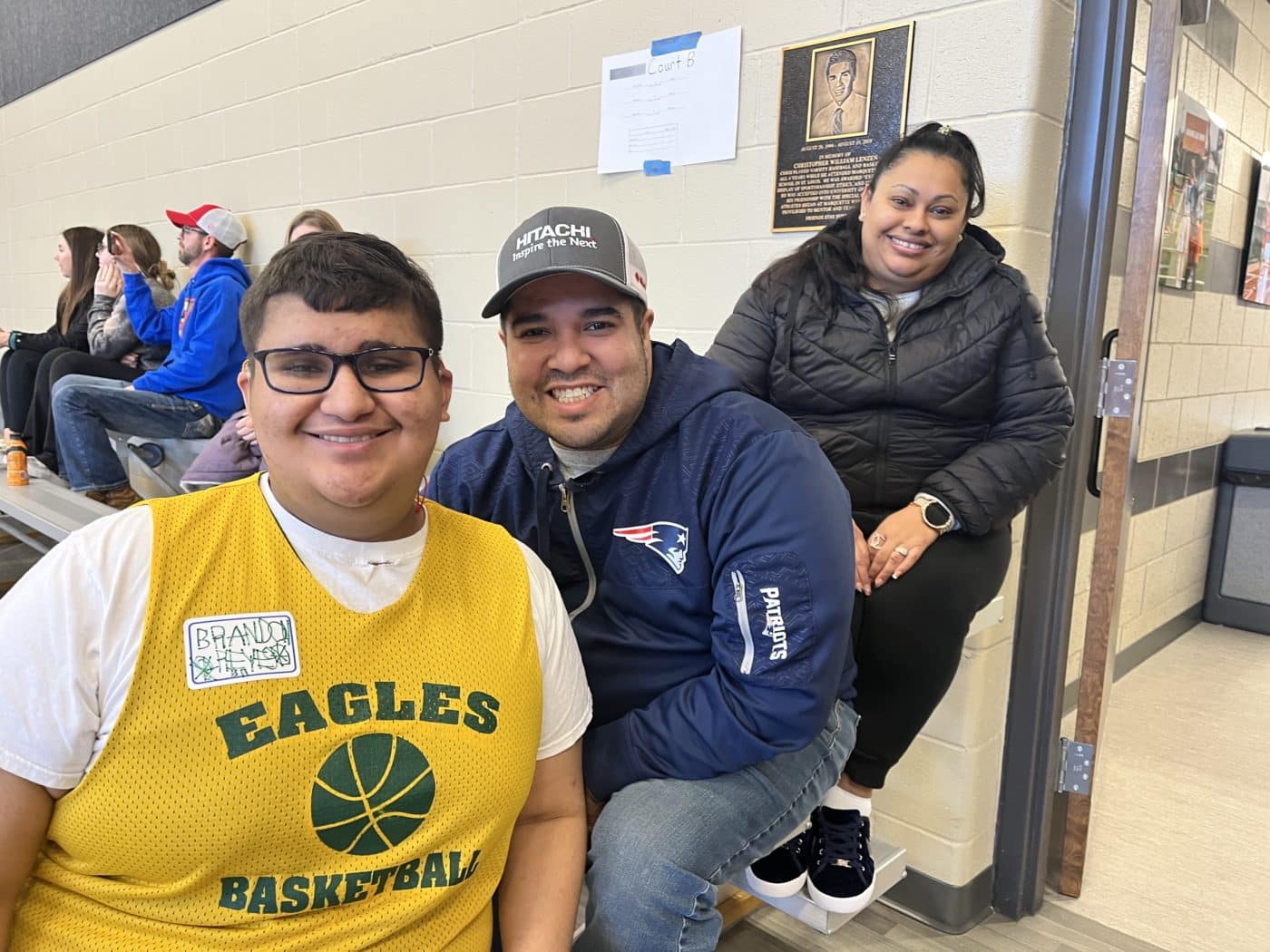 Osage Beach Cops on Top- Friday, Feb. 17
Osage Beach Police Officers, along with our friends from Mix 92.7, took to the roof of HyVee Fast & Fresh, in Osage Beach, on Friday, Feb. 17 from 6 a.m. to 6 p.m. Thanks to everyone who attended and supported our athletes!
Check out our calendar for more Cops on Top events in your area!
St. Joseph Polar Plunge- Saturday, Feb. 18
Another great weekend of Polar Plunges! This plunge kicked off at 1:00 p.m. at Lake Contrary. Shoutout to all the amazing Plungers that braved the cold for a great cause!
Stay tuned for a post-event release that will include the fundraising results from the plunge.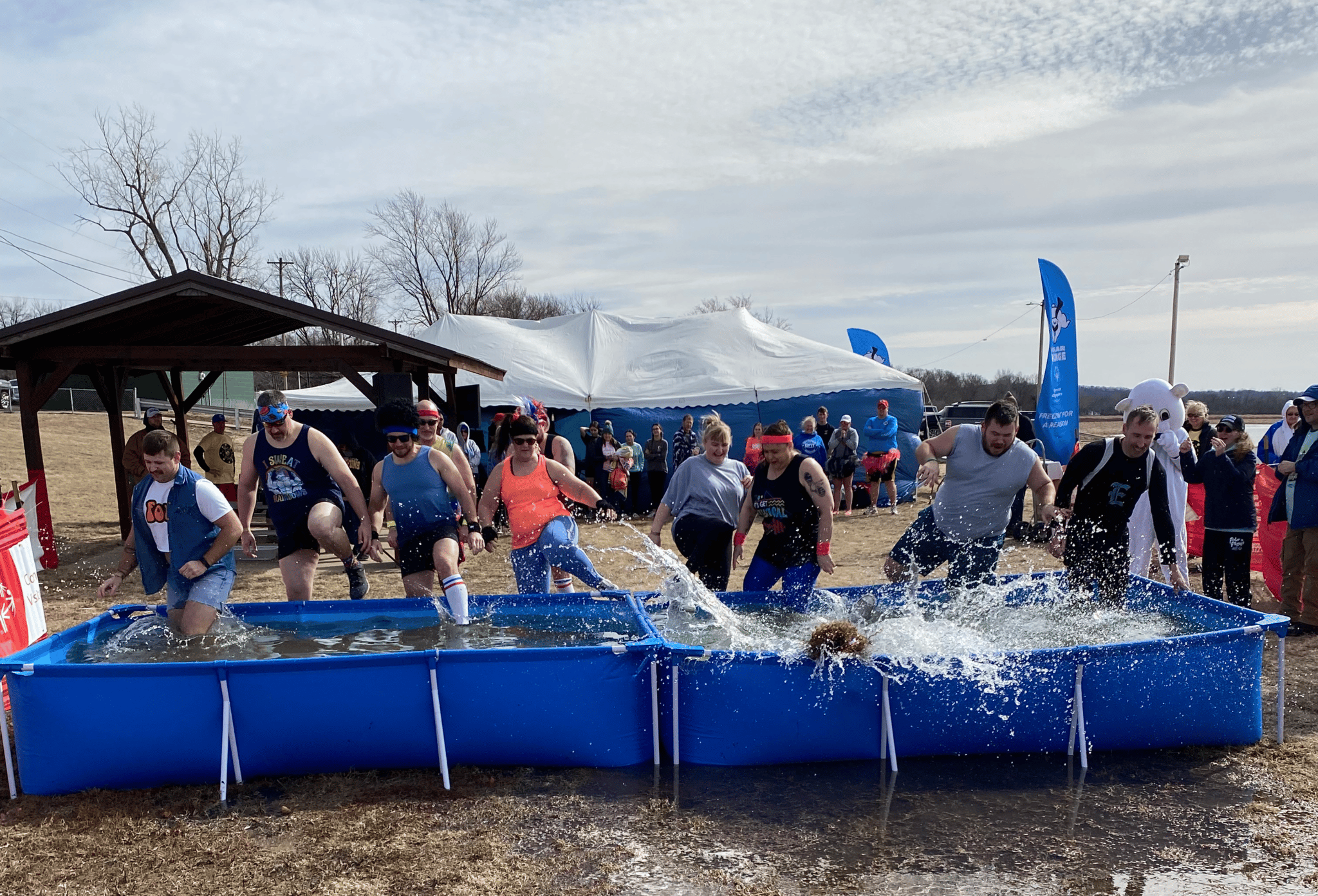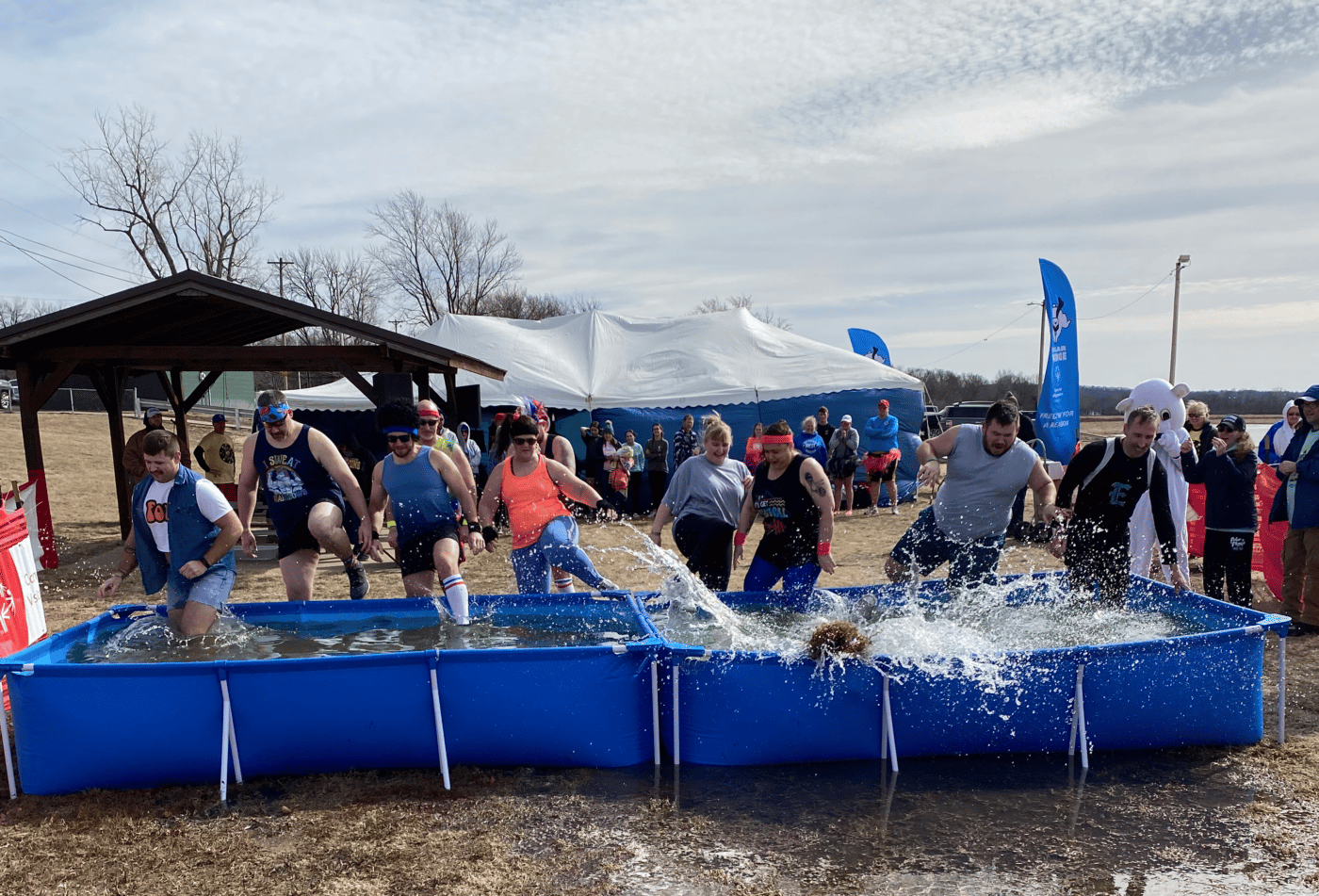 Maryland Heights Polar Plunge- Saturday, Feb. 18
It was also Plunge week for Maryland heights where brave participants Plunged into Creve Coeur Lake for a great cause! A post-event release will be out shortly that includes the fundraising results from the plunge.
Zou Jam Tournament- Saturday, Feb. 18
Our unified teams has a great time competing last Saturday at the Zou Jam NIRSA Regional Tournament! Unified teams from around the state gathered at the Mizzou Recreation center for a great day of basketball. Games started around 9 and included round-robin play in the morning, a lunch break and elimination bracket play in the afternoon to determine a champion. James Coyne, SOMO Athlete, won MVP of one of the Zou Jam games Saturday. "It feels absolutely tremendous," Coyne said. "It feels great to help out the other guys and set up plays."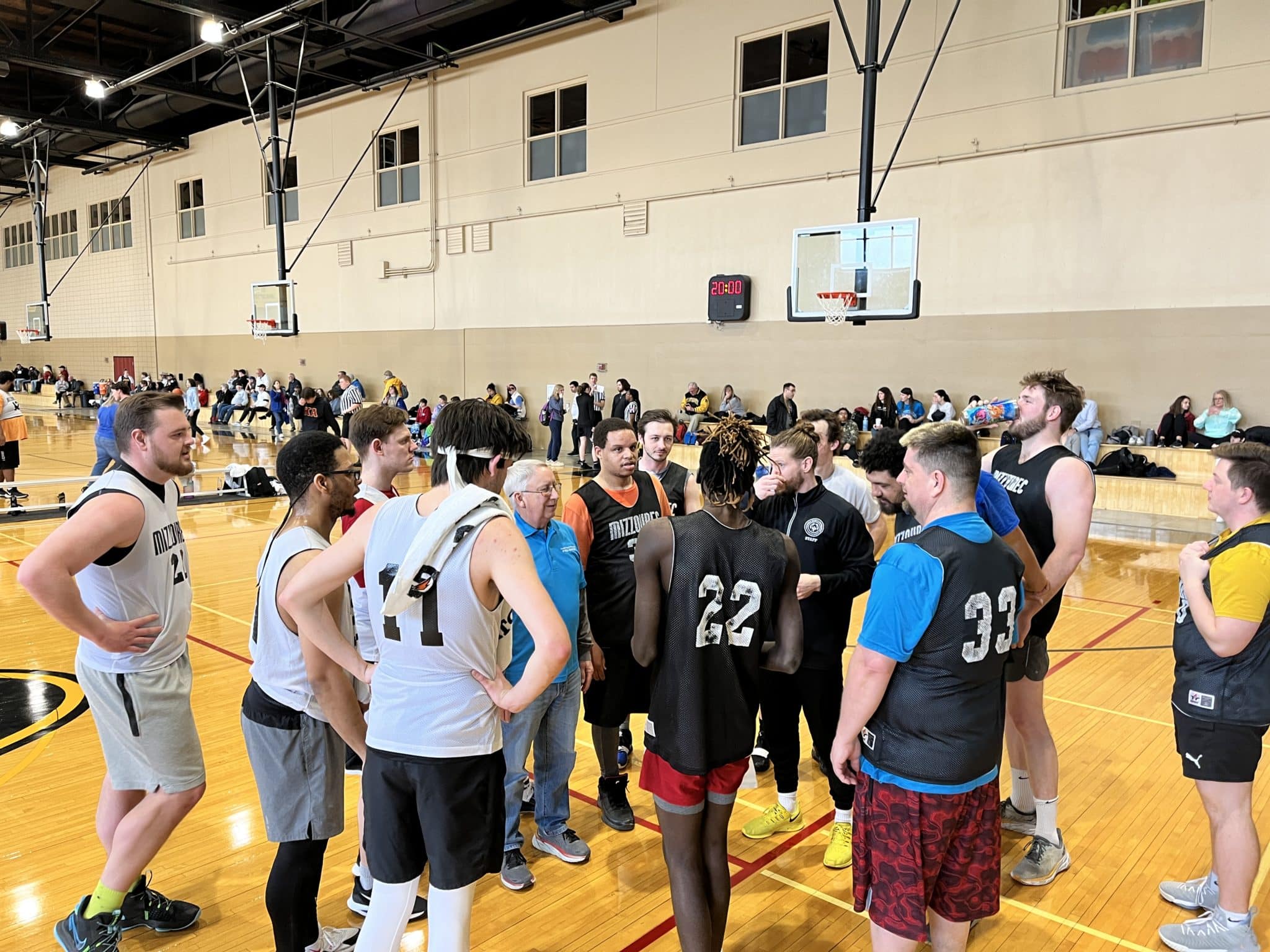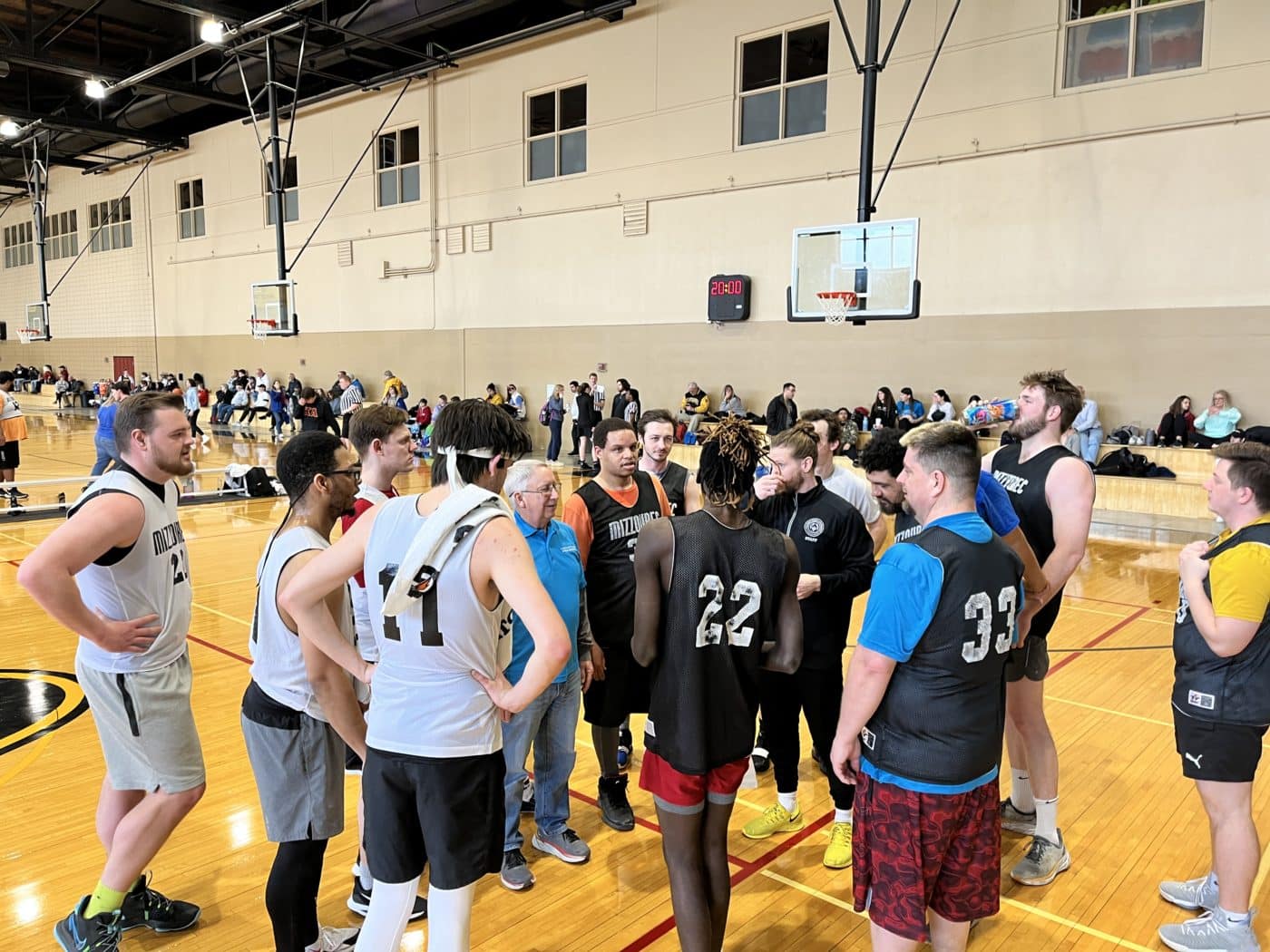 "It's a cool experince as a student to play with these athlets and partner up with them. It has been a blast playing with TJ and the team. We've had so much fun!"

– Unified partner Chad Huntebrinker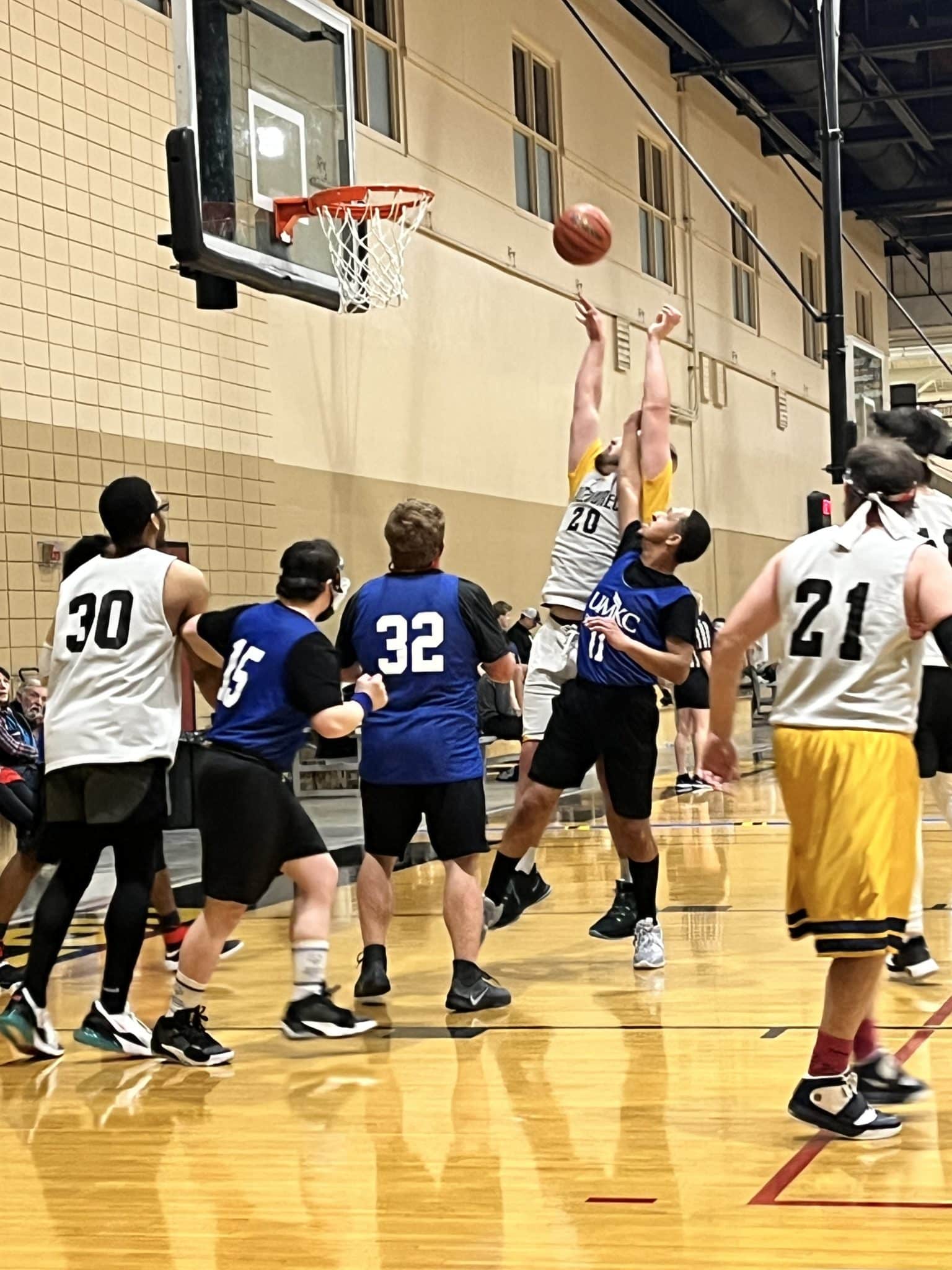 Be sure to check out our SOMO calendar for all of our upcoming events! If you'd like to volunteer, visit our Volunteer Hub!