SOMO seeks volunteers for 2022 State Summer Games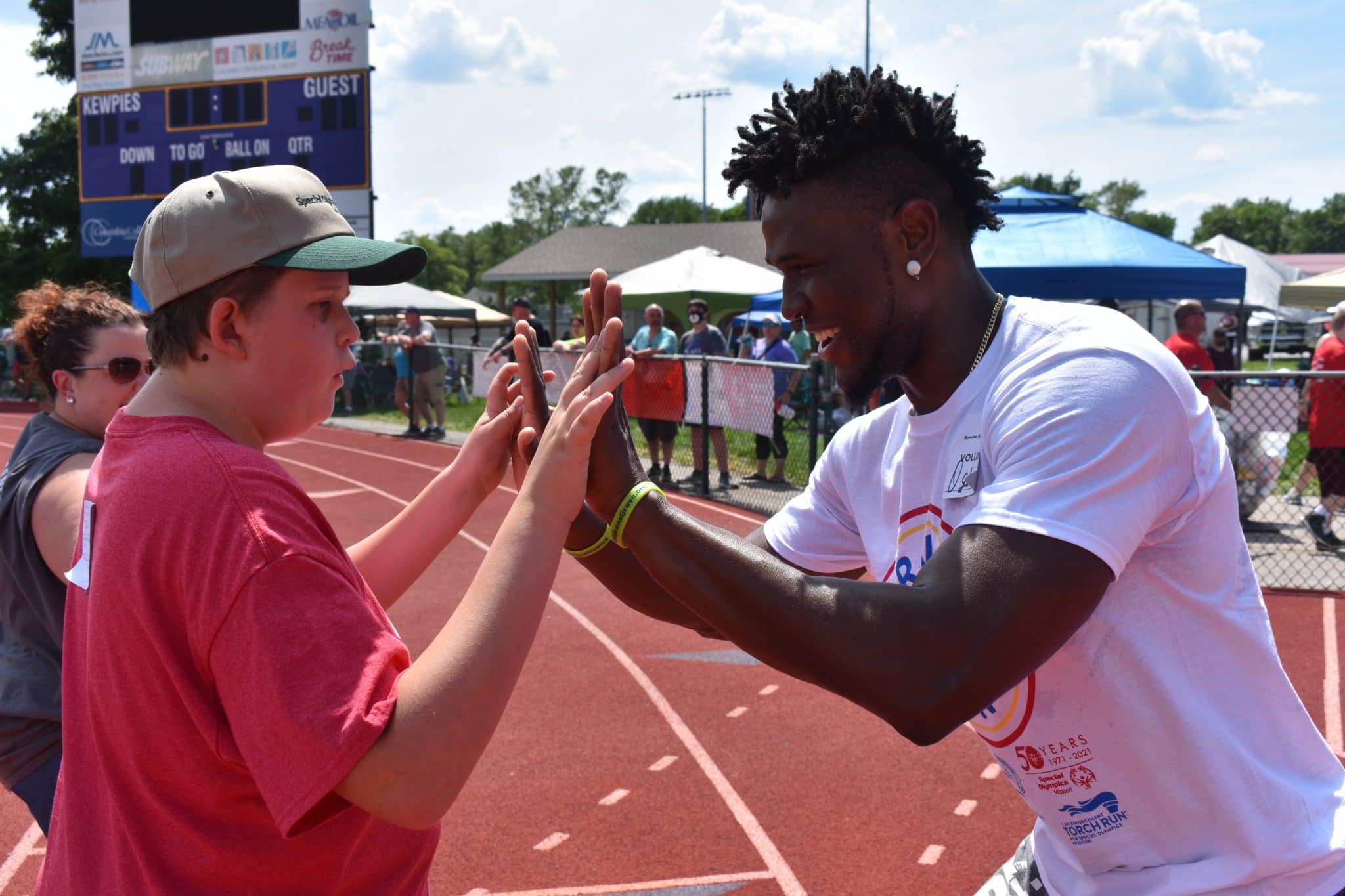 COLUMBIA – Special Olympics Missouri (SOMO) is recruiting individuals to volunteer for the 2022 State Summer Games, May 20-22 in Columbia. The three-day event will be held at both the University of Missouri and Rock Bridge High School.
The State Summer Games will bring more than 1,000 athletes, coaches, volunteers and unified partners from across the state to Columbia. Competition events include athletics (track and field), aquatics, powerlifting and volleyball. The Games will kick off on Friday, May 20 with opening ceremonies at Carnahan Quad on MU's campus at 7 p.m. Competition will begin at noon on Friday, May 20 and conclude at noon on Sunday, May 22. This year's special events include Healthy Athletes and Sports Zone. Plus, SOMO will host a dance on Saturday at 7 p.m. You can check out the full schedule here.
Volunteers play a very important role in the success of this event. There are a wide variety of opportunities available, including scorekeeping, awards announcing, opening ceremonies set up and much more. Most volunteer shifts include a minimum four-hour commitment, and each volunteer receives a complimentary T-shirt along with a very rewarding experience. Go to our volunteer hub for a complete listing of volunteer jobs and shifts. For questions regarding volunteer opportunities at the 2022 State Summer Games, please contact Greg Wingrath at Wingrath@somo.org.
Special Olympics Missouri
Special Olympics Missouri is a year-round program of sports training and athletic competition for children and adults with intellectual disabilities. Thousands of athletes participate in 16 Olympic-type sports throughout the state. SOMO provides people with intellectual disabilities continuing opportunities to develop physical fitness, demonstrate courage and experience joy as they participate in the sharing of gifts and friendship with their fellow athletes, their family and friends and communities across Missouri.
SOMO is proud of our financial health returning 82% of every dollar back to program services. We are privileged to be recognized with these honors: Better Business Bureau A+ Charity Accreditation, Charity Navigator 4-star rating and Guidestar Gold Level.
Thank you for trusting us with your donations, volunteer time and your goodwill.
Visit Special Olympics Missouri at www.somo.org. Engage with us on Twitter, Facebook and Instagram.