SOMO recognizes standout health volunteers with Golisano Health Leadership Awards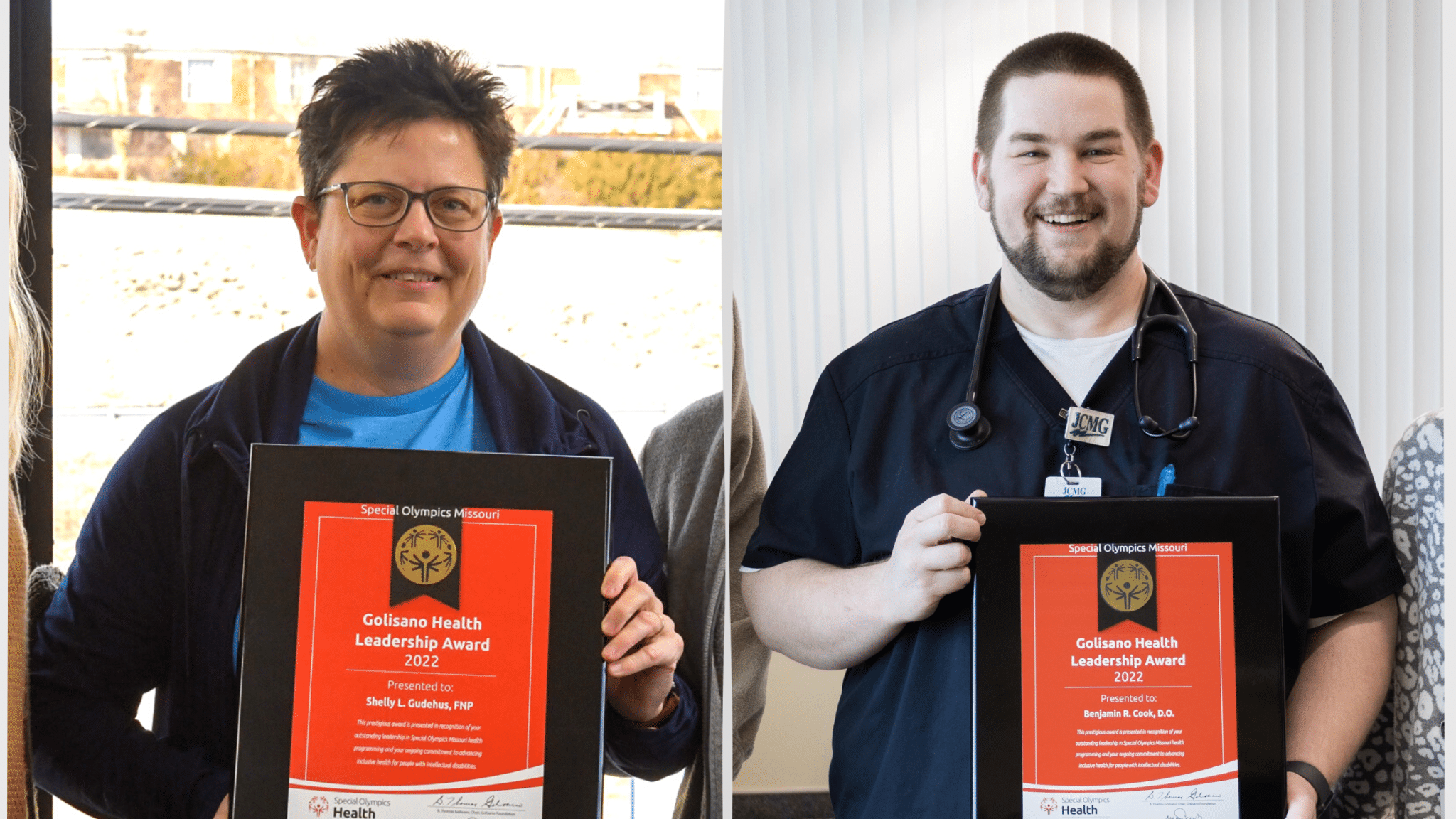 The Golisano Health Leadership Award is the highest honor that Special Olympics awards in health to organizations and individuals. The award recognizes individuals and organizations making significant contributions to Special Olympics' Health agenda, promoting equity and inclusion, across all 4 Pillars of the P.A.T.H. to Health Equity.
P.A.T.H. to health equity is:
Prevention, ongoing prevention and fitness
Assessment, early detection and care coordination
Training, education the Health Workforce
Health Systems, Strengthening Systems for Equity
Our 2023 Special Olympics Missouri awardees are Dr. Ben Cook and Shelly Gudehus.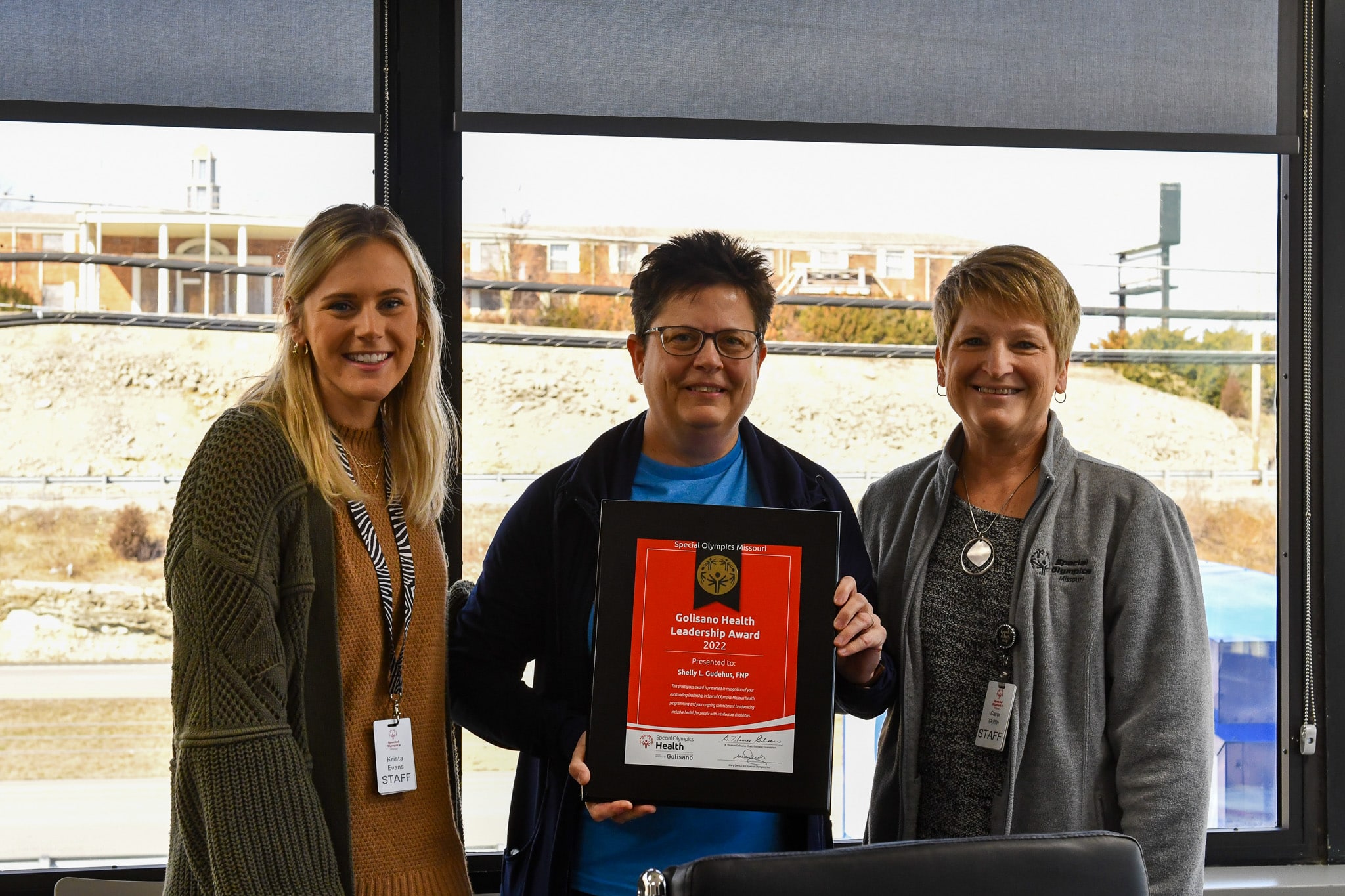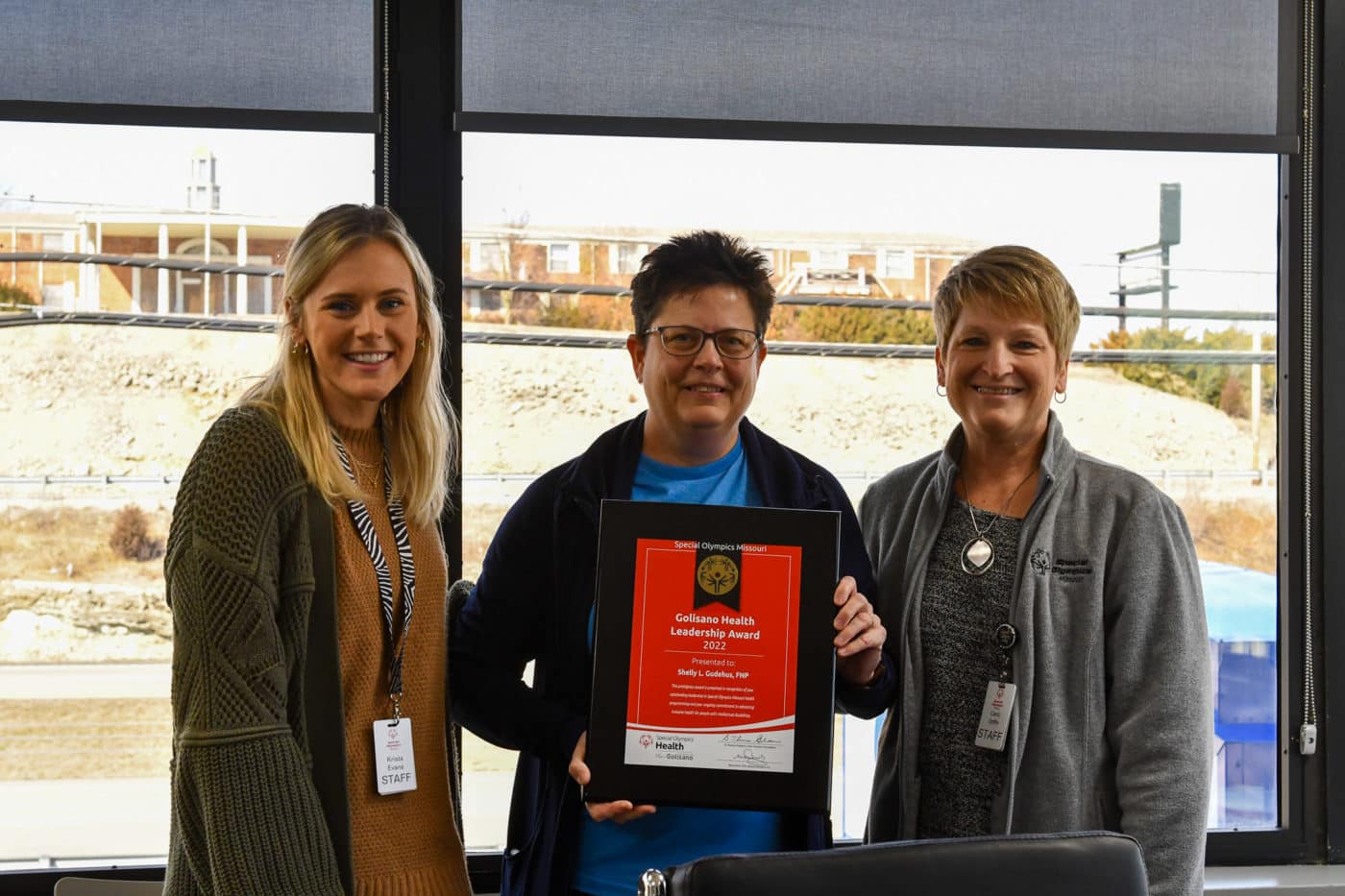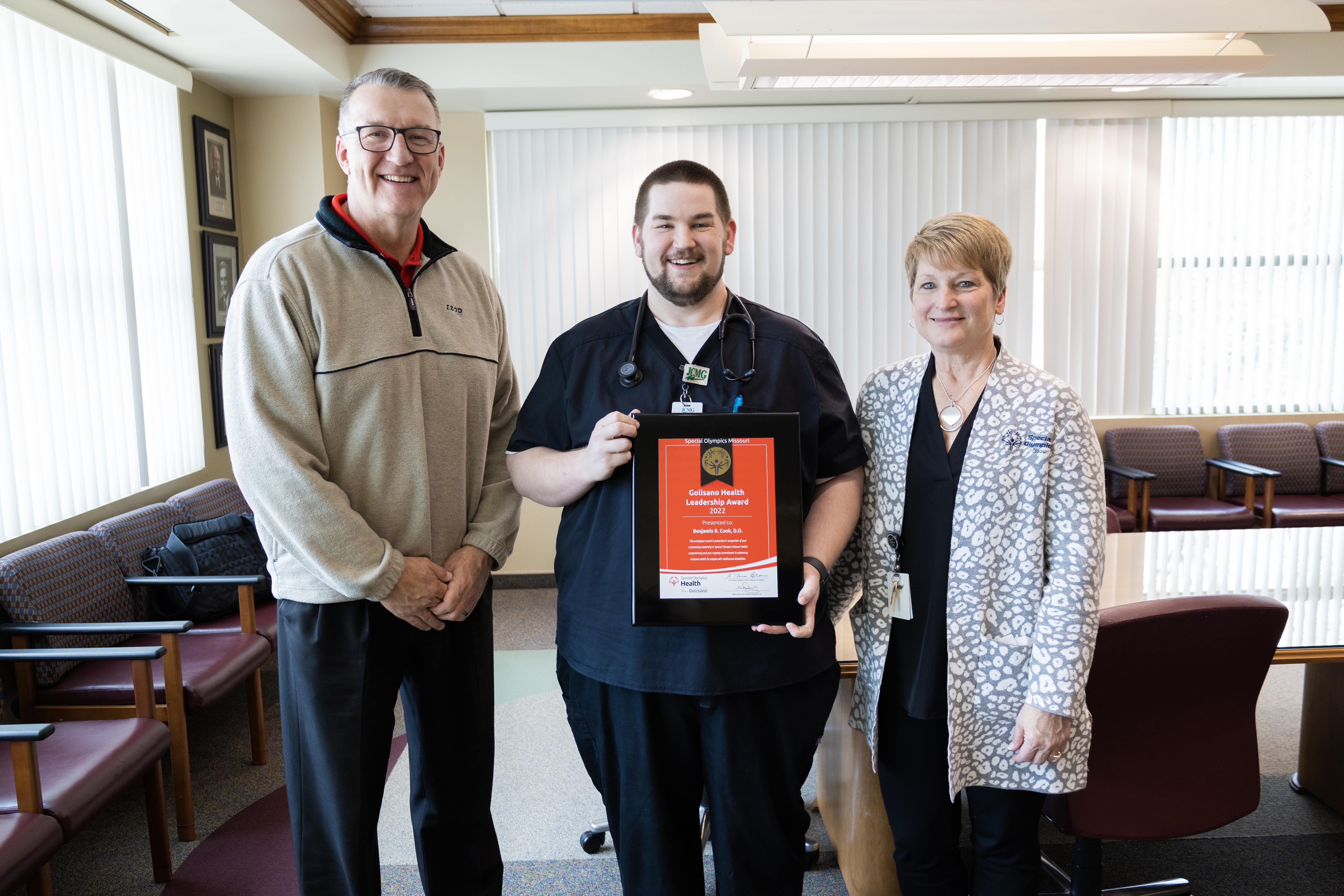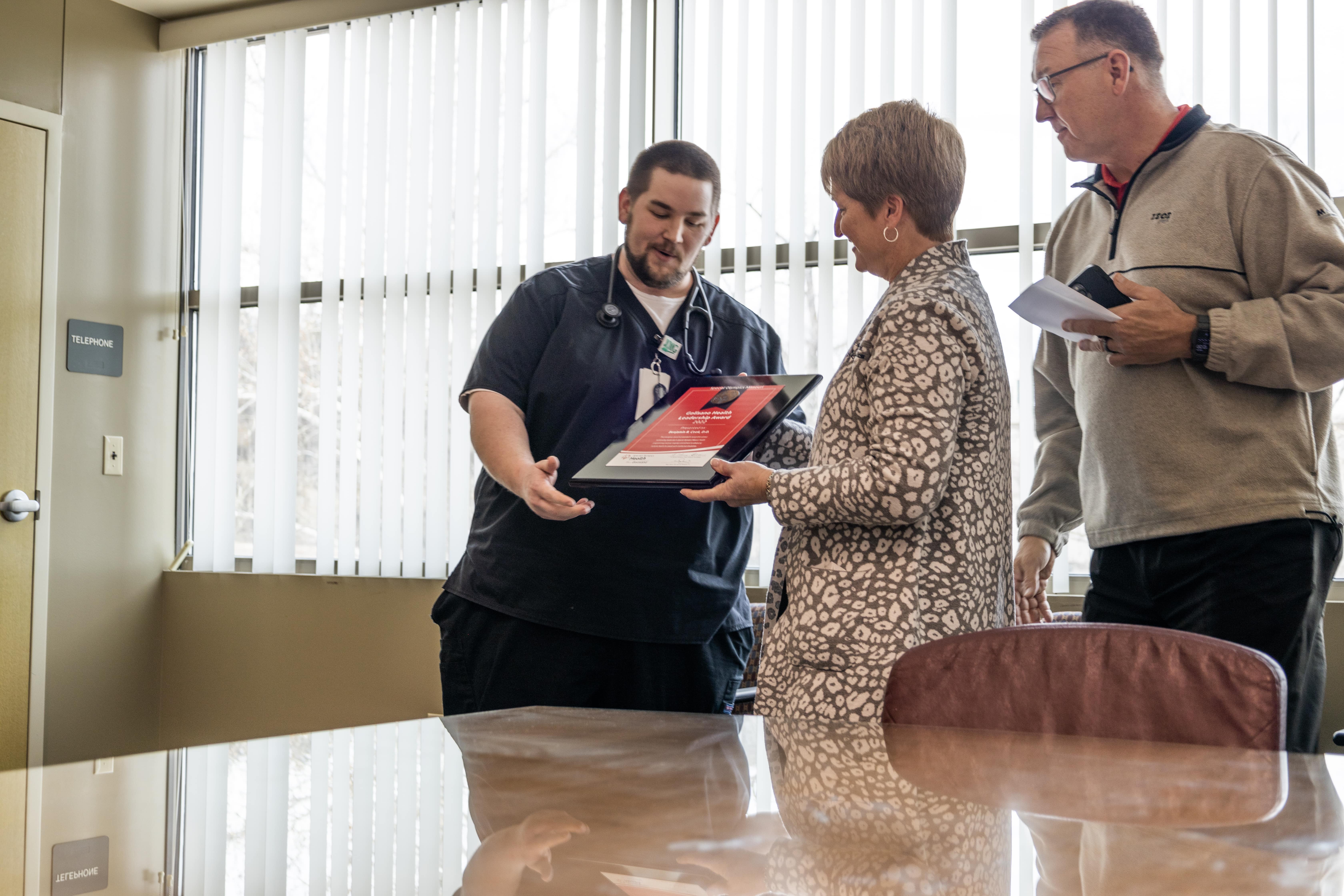 We surprised both recipients with the Golisano Health Leadership Award plaque while they were surrounded by coworkers in their workplaces. These two individuals demonstrate outstanding leadership in Special Olympics Missouri (SOMO) health programming and an ongoing commitment to advancing inclusive health for people with intellectual disabilities.
Dr. Cook and Gudehus have both worked with SOMO for the past four years. They have provided health screenings at multiple State Games'. They have also made several trips to the Training for Life Campus!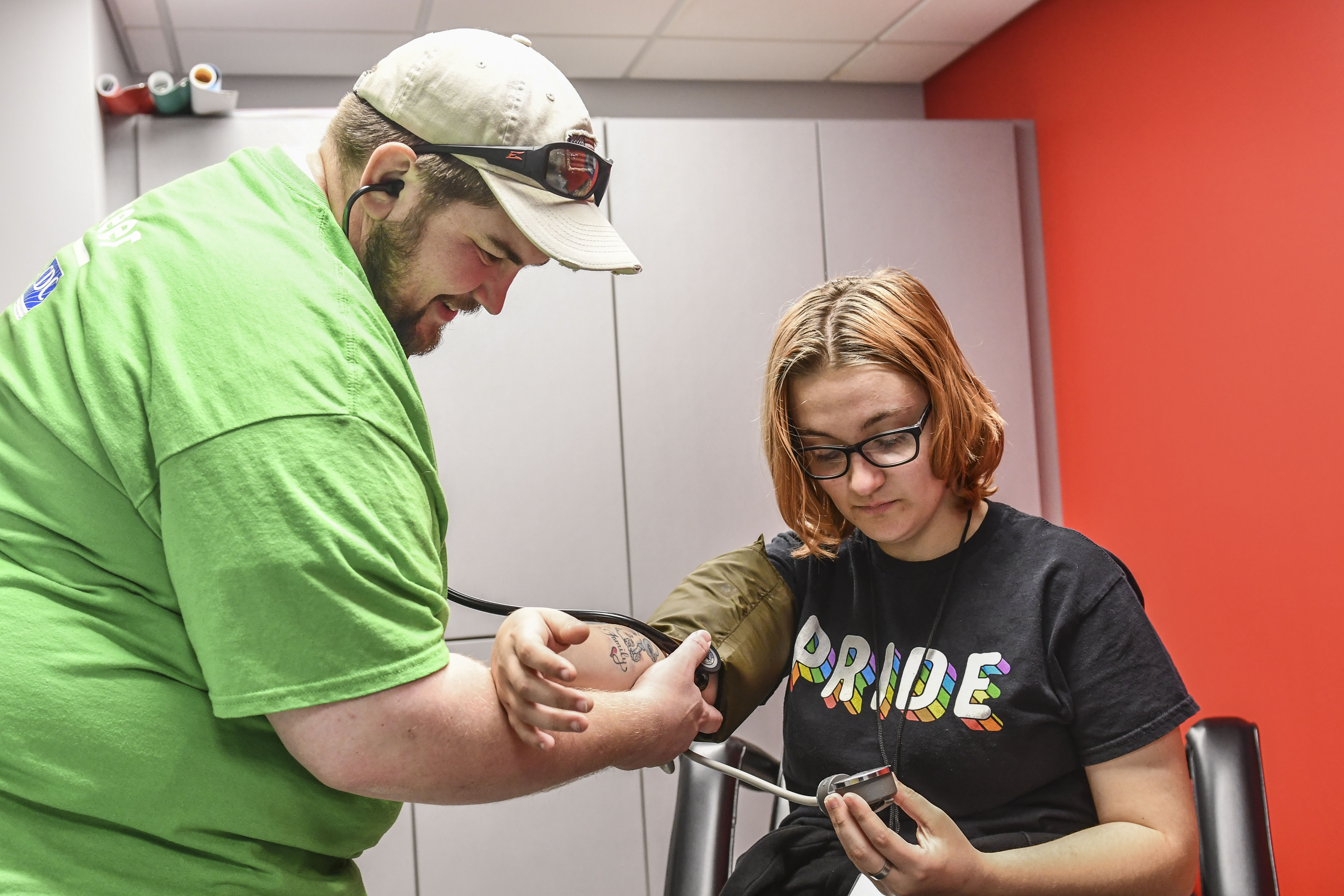 "We couldn't do what we do without them," SOMO Health Partnership Manager Carol Griffin said. "They are both so gracious with their time, and they're willing to do whatever it takes to help our athletes."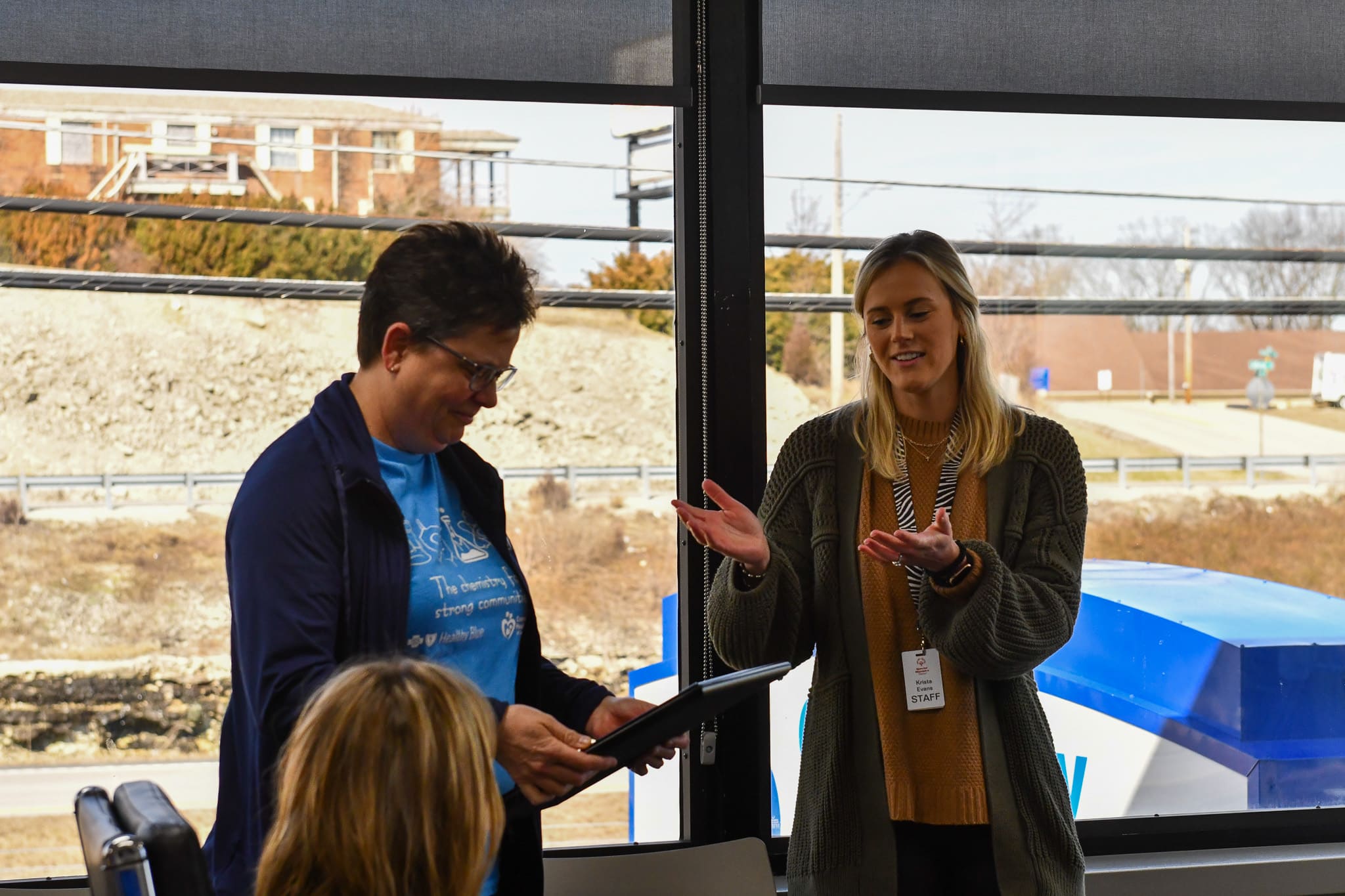 Congratulations to Dr. Ben Cook and Shelly Gudehus for this well-deserved award and thank you for all that you do for our athletes!