SOMO puts on unforgettable State Summer Games in Columbia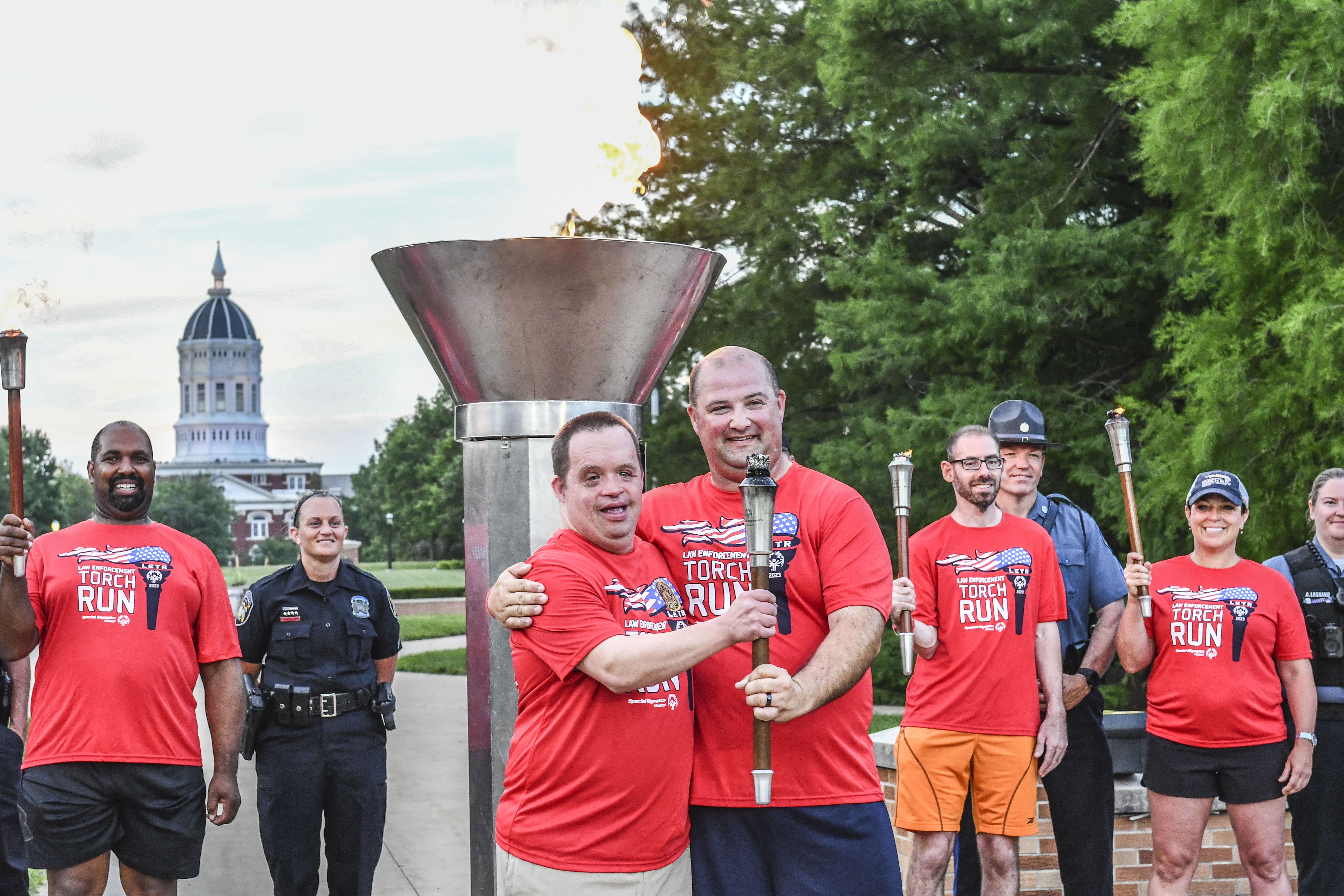 COLUMBIA – From setting personal records to rocking it out at the dance, Special Olympics Missouri (SOMO) athletes made the most of their time at the 2023 State Summer Games.
The Games brought more than 1,000 athletes, coaches, volunteers and Unified partners from across the state to Columbia, June 2-4. SOMO was thankful to have the University of Missouri and Hickman High School as this year's host venues. This year's theme was Aloha SOMO!
"The competition and sportsmanship throughout the State Summer Games were top-notch," said Luke Lamb, SOMO's director of sports competition and statewide training. "I don't think I've ever seen as many smiles, high fives and fist-bumps as we did over the last few days."
This year's State Summer Games featured four sports: volleyball, swimming, powerlifting and track and field. Our volleyball and swimming competitions were held on Friday. Our powerlifting competition was on Saturday. Our track and field competition was on Saturday and Sunday. Athletes had to qualify for the State Summer Games through their regional and area competitions.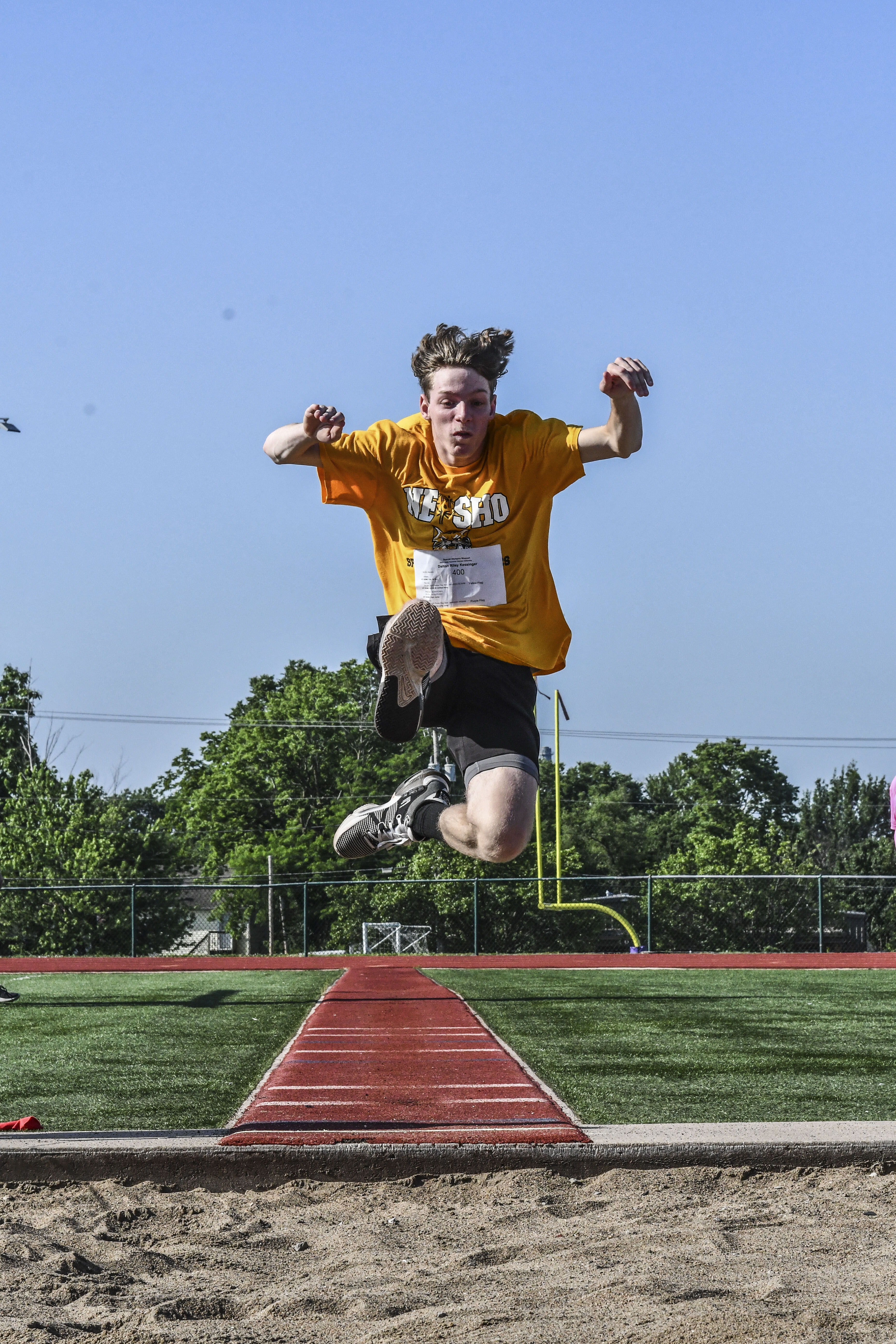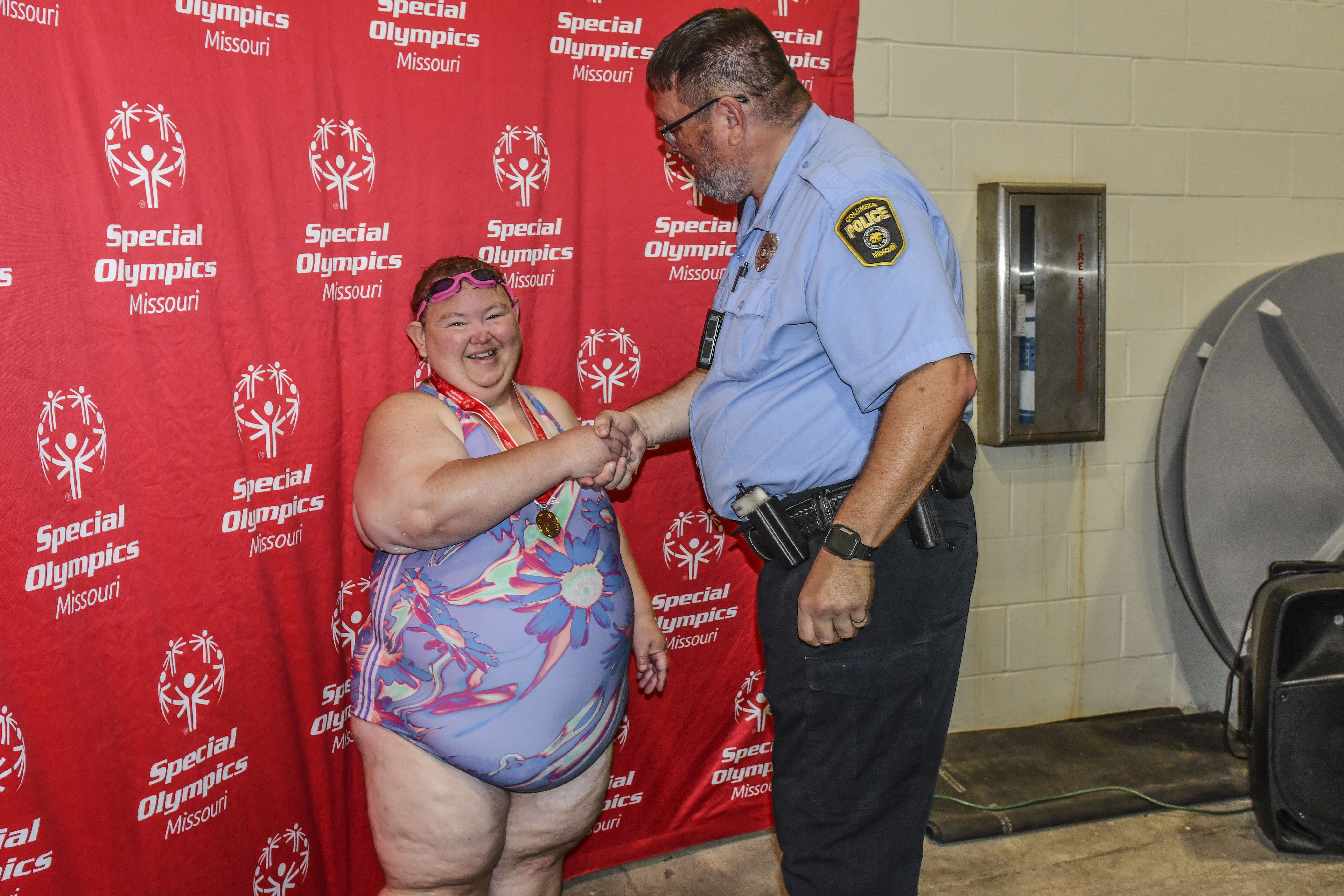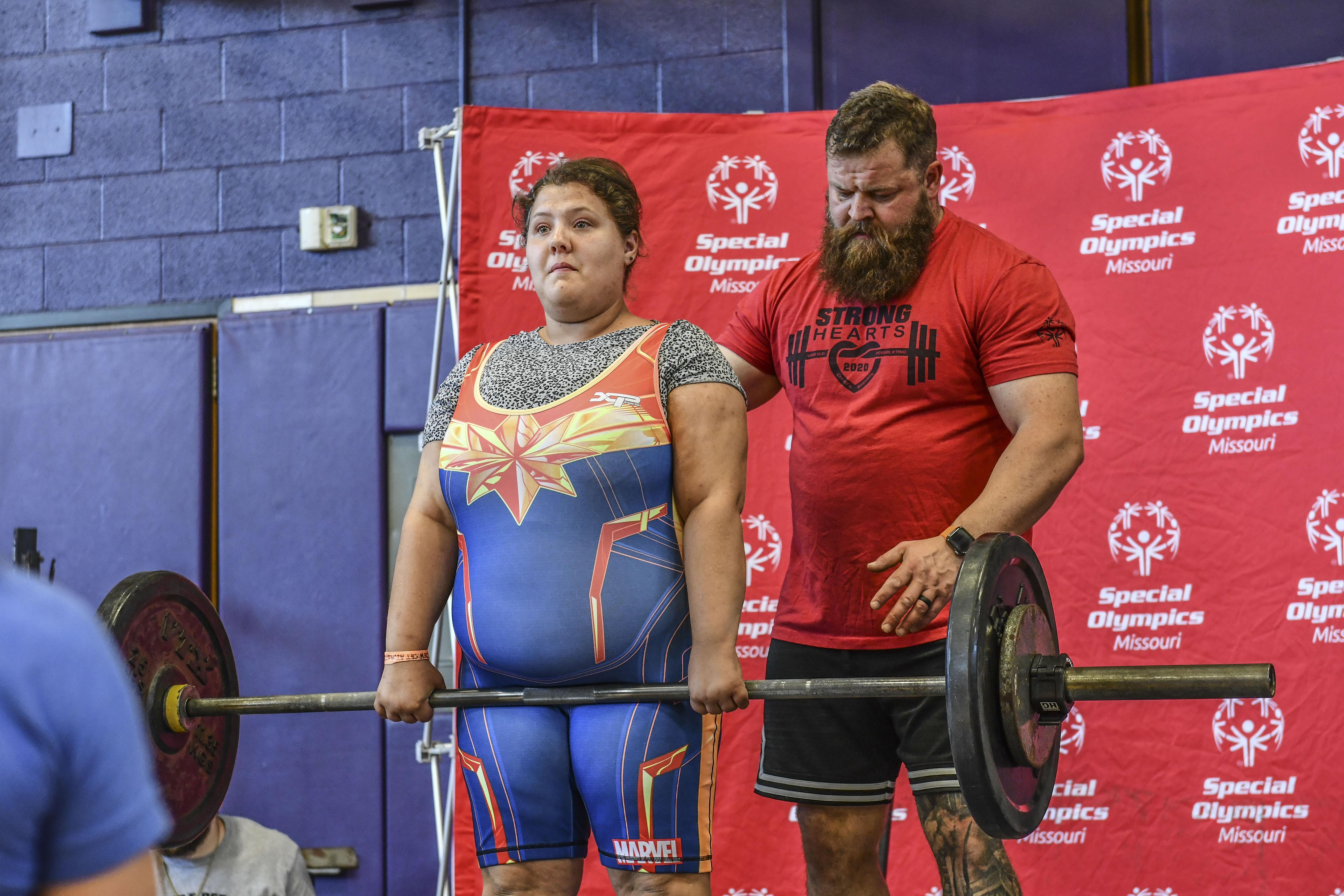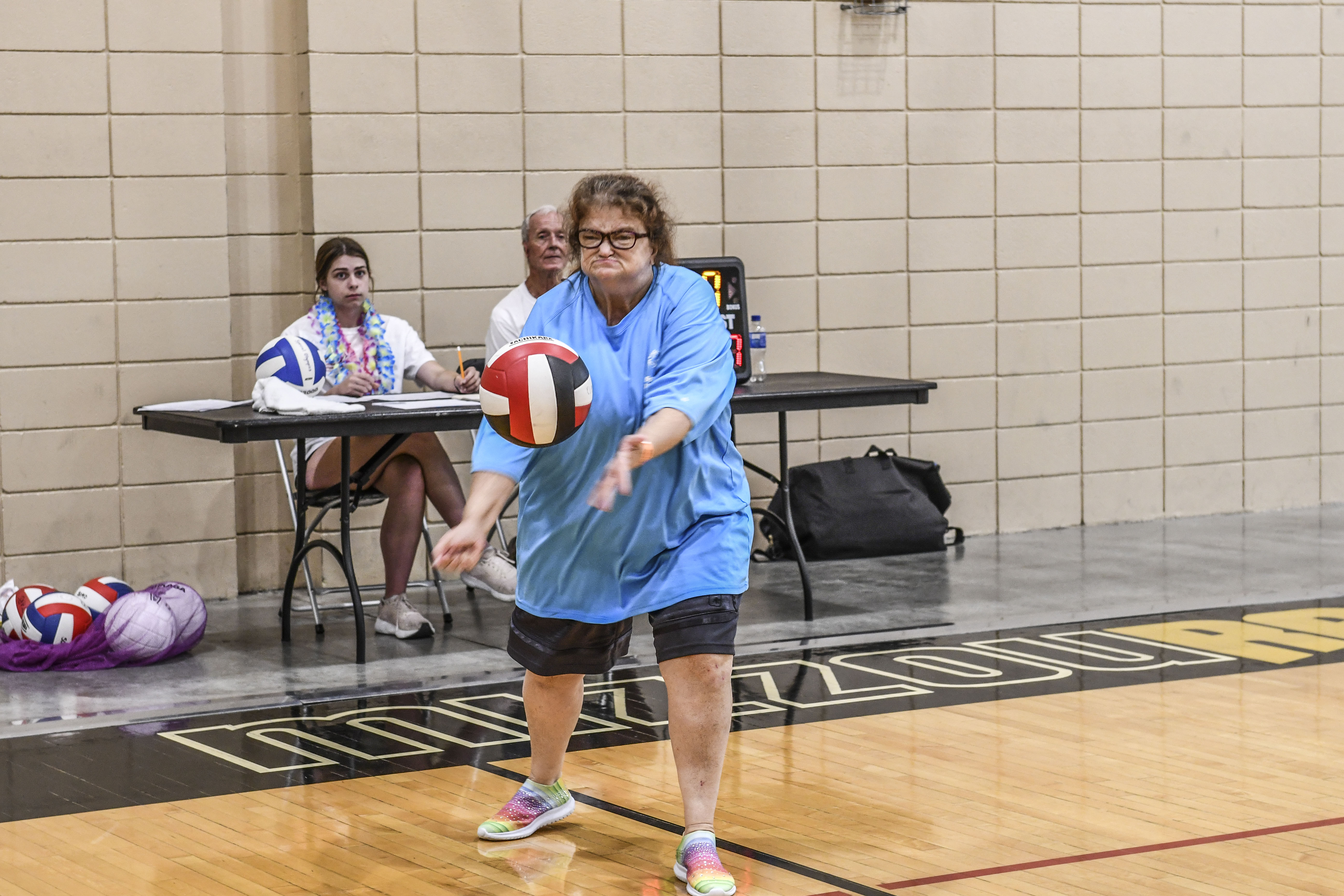 This was the second straight year SOMO has held its State Summer Games in Columbia.
The State Summer Games officially kicked off with the Opening Ceremony at the MizzouRec on Friday, June 2 at 7 p.m. Clear 99's Liz and Scotty emceed an incredible program. The Golden Girls were there to welcome in the Parade of Athletes, and SOMO athlete and talented musician Liam Arbuckle put on an amazing piano performance. SOMO was thrilled to have Dr. Maurice Gipson speak at the Opening Ceremony. He is the Vice Chancellor of Inclusion, Diversity & Equity at MU. SOMO athlete Kenlee Lewis also had the chance to speak in front of more than 1,000 people in the crowd. Her speech focused on recruiting more athletes to sign up for SOMO's Athlete Leadership Programs (ALPs).
The Opening Ceremony culminated with our 2022 Most Outstanding Athlete, Tanner Hrenchir, and the 2022 John Michael Letz Award winner, Corporal Joseph Peart, running the the Final Leg of the Law Enforcement Torch Run. Together, they lit the Flame of Hope while Mizzou football player Cody Schrader officially opened up the Games. Cody is partnered with SOMO through the Every True Tiger Foundation.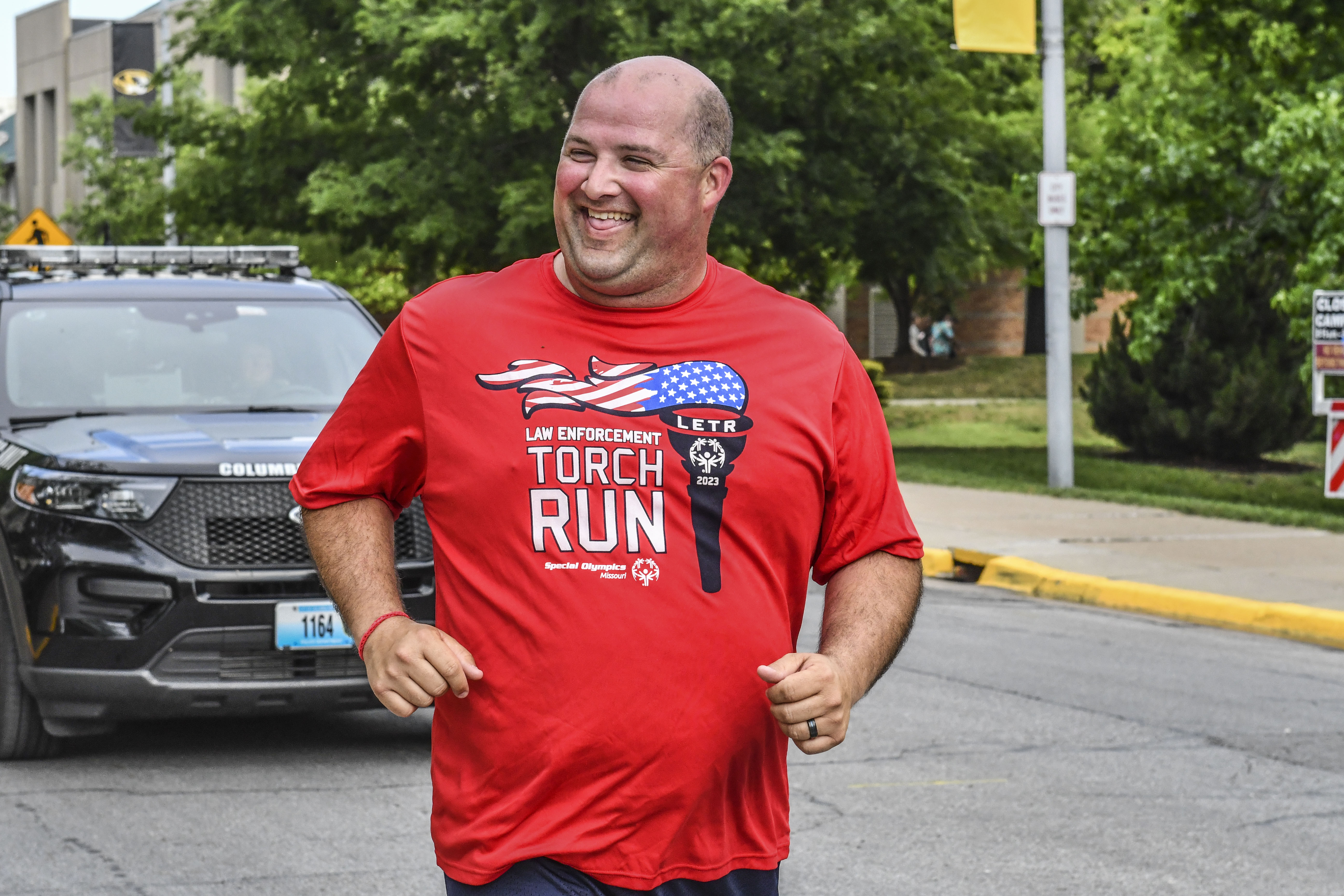 SOMO cannot thank its 222 volunteers enough for coming out in full force this weekend, especially Maurice Wilkins. Wilkins was one of three people to earn a Eunice Kennedy Shriver Sportsmanship Coin throughout the weekend. He drove to Columbia from Republic, Mo. to volunteer and cheer on the SOMO athletes competing in track and field.
"I like to see these athletes smile," Wilkins said. "The world is tough, and our job is to let them forget about it. Our main goal is to put a smile on someone's face."
SOMO also awarded an EKS Sportsmanship Coin to Howell County coach Jorden Bratcher. During the volleyball competition, he kept his team composed during a tough loss and encouraged his players to cheer on the other teams. Bratcher also gave words of encouragement to an athlete from a different team during the track and field competition. He ran alongside Elizabeth Galt during her 1500 meter race, and she ended up knocking more than a minute off of her personal best time.
"It means a lot," Bratcher said. "I care a lot about my athletes, and it's just an honor to get this award. I didn't think I would ever get something like this, but I continue to show passion and love for Special Olympics Missouri."
SOMO's final EKS Sportsmanship Coin went to longtime powerlifting commissioner Stan Smith. This is his final year as sports commissioner, and we cannot thank him enough for his dedication to our athletes!
Along with the competitions, SOMO also held its health and wellness clinics, Healthy Athletes and Sports Zone. Below is the breakdown of how many athletes participated in each discipline.
Special Smiles: 135 participants
Fit Feet: 125 participants
Health Promotions: 130 participants
FUNfitness: 89 participants
Strong Minds: 109 participants
Medfest: 8 participants
Total: 596 Health Screenings
"It was a great day at Healthy Athletes," SOMO's Health Partnership Manager Carol Griffin said. "Everyone seemed to enjoy themselves, and the flow continued from start to finish. The total number of screenings speaks for itself! We are looking forward to exceeding this total at the upcoming State Outdoor Games, Oct. 6-8, when we add Healthy Hearing to the lineup and Starkey Care Foundation fits athletes with hearing aids!"
Sports Zone was just as crowded this past weekend.
Nutrition Station – 88 participants
Hydration Station- 82 participants
Mindfulness Station- 65 participants
Community Group | Bulldog Esports: 222 participants
"We loved seeing all the athletes participating at State Summer Games," SOMO's Health and Development Manager Krista Evans said. "We had a lot of fun in Sports Zone, and we hope more athletes will join us again at State Outdoor Games. Thank you to 1st Phorm and Quakers for their generous donations in our Sports Zone area."
SOMO is dedicated to improving the overall health and fitness of its athletes, not only through organized sports training and competition, but by also providing free health screenings through the Healthy Athletes program. All of these screenings are provided for SOMO athletes free of charge. These are incredible opportunities for the SOMO athletes. Some of the perks include the potential to get free glasses or goggles. SOMO athletes can also get a free physical, which is good for three years. For more information on these free health screenings, visit somo.org/health.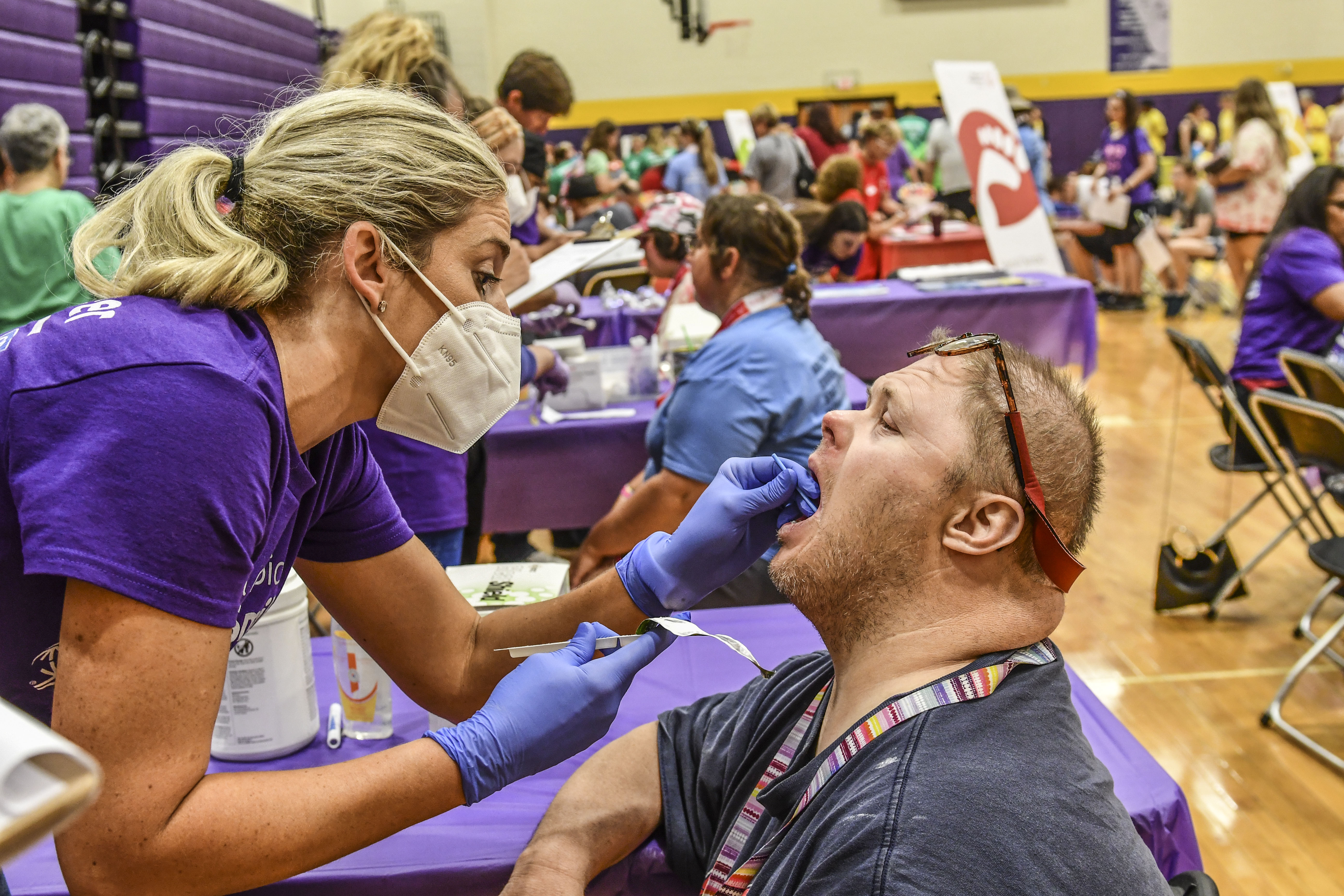 Thank you so much to all of our sponsors for making the State Summer Games possible for our athletes.
Statewide Partners: Law Enforcement Torch Run (LETR), Missouri Association of Student Councils (MASC), Diamond Pet Foods, Veterans United Home Loans, Knights of Columbus, University of Missouri System, University of Missouri and MU Health Care.