SOMO hosts Unified Track Meet for seven Mid-Missouri schools at Training for Life Campus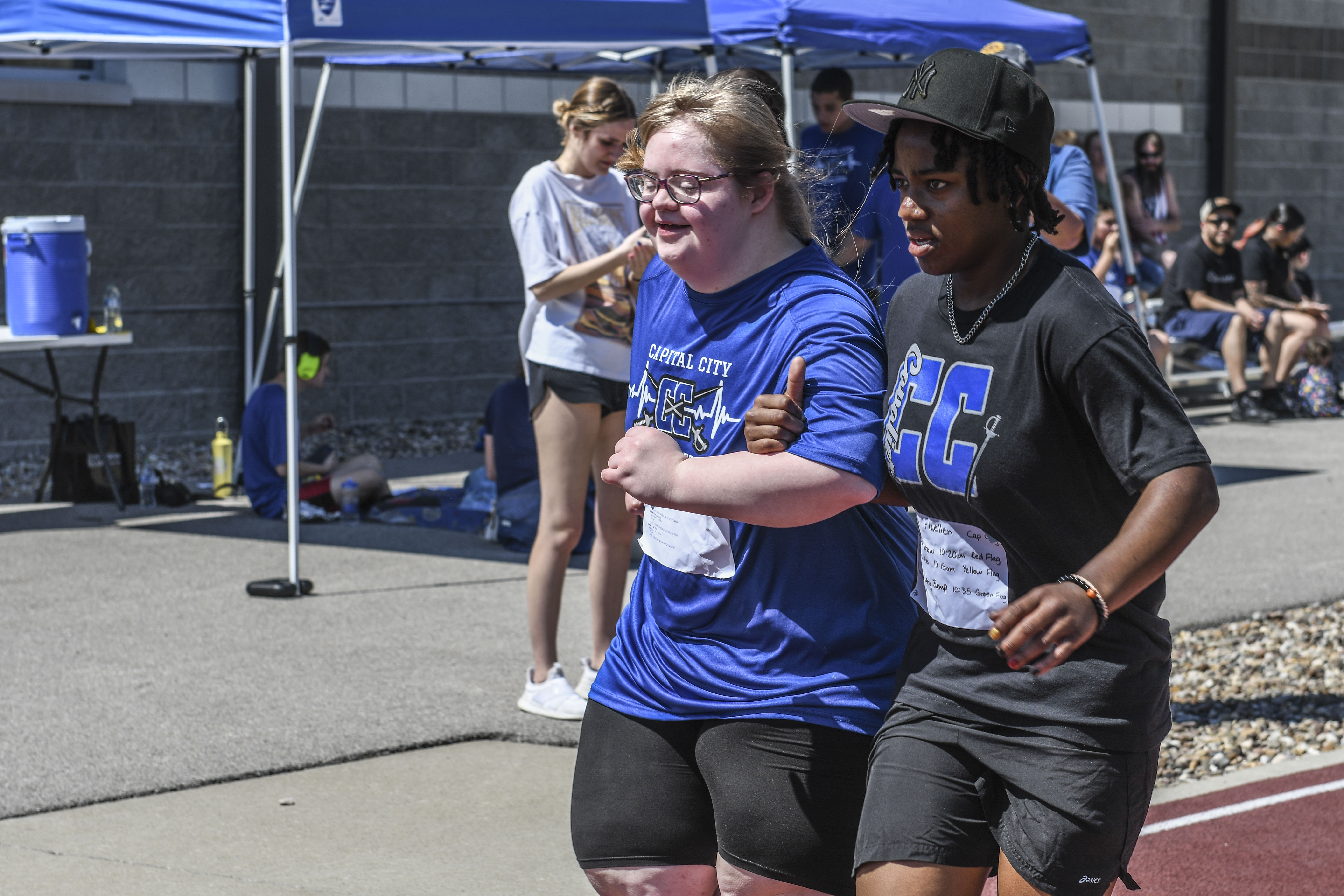 JEFFERSON CITY – Special Olympics Missouri (SOMO) hosted a Unified Track and Field Meet for seven Mid-Missouri schools on Friday, April 14, 2023.
Mexico, California, Camdenton, Eldon, Jefferson City, Capital City and Russellville all came out to compete in this amazing event full of inclusion.
"You can tell they were prepared and that they've been practicing and working together leading up to this event," Unified Champion Schools Manager Emma Thomas said. "It's led to a lot of success, so that students have been able to do their best and try really hard to compete and support their team."
Unified track and field is an opportunity for students with and without intellectual disabilities to compete together on the same team. During this event, athletes competed in running, jumping and throwing events. The meet culminated with a Unified Relay.
"This is one of the first experiences where we're seeing multiple schools at a larger scale get together and have a true Unified sports event where we have athletes and Unified partners competing at the highest level that they each individually can, truly functioning as a team," Unified Champion Schools Specialist Ben Johnson said.
The event would not have been possible without our incredible volunteers from Russellville, National Honor Society and Lincoln University.
A BIG congratulations to California High School for bringing home first place with the highest team score.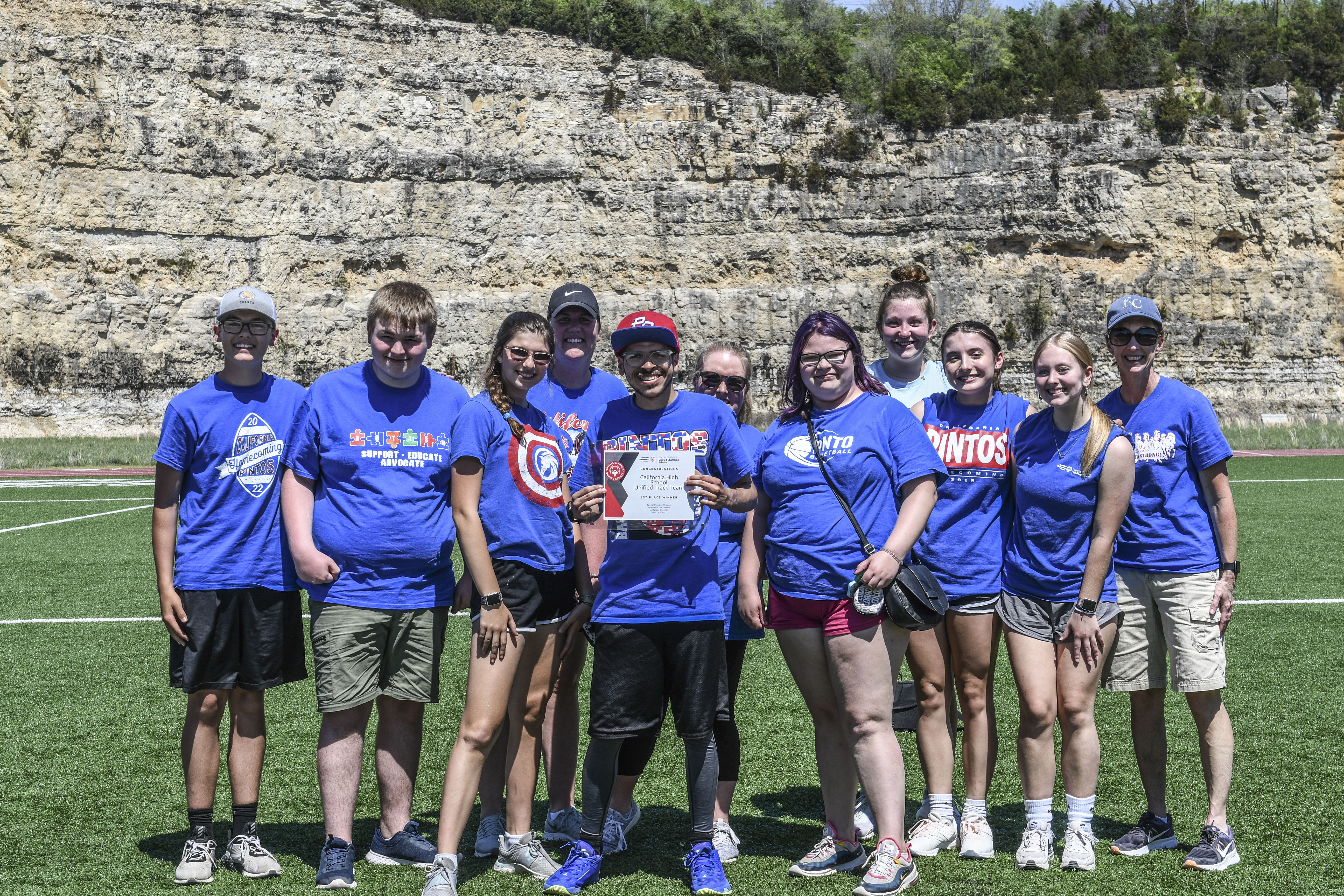 Also, congratulations to Jefferson City's Emmarie Graham and Russellville's Blaze Starky for earning our two Eunice Kennedy Shriver Sportsmanship Awards!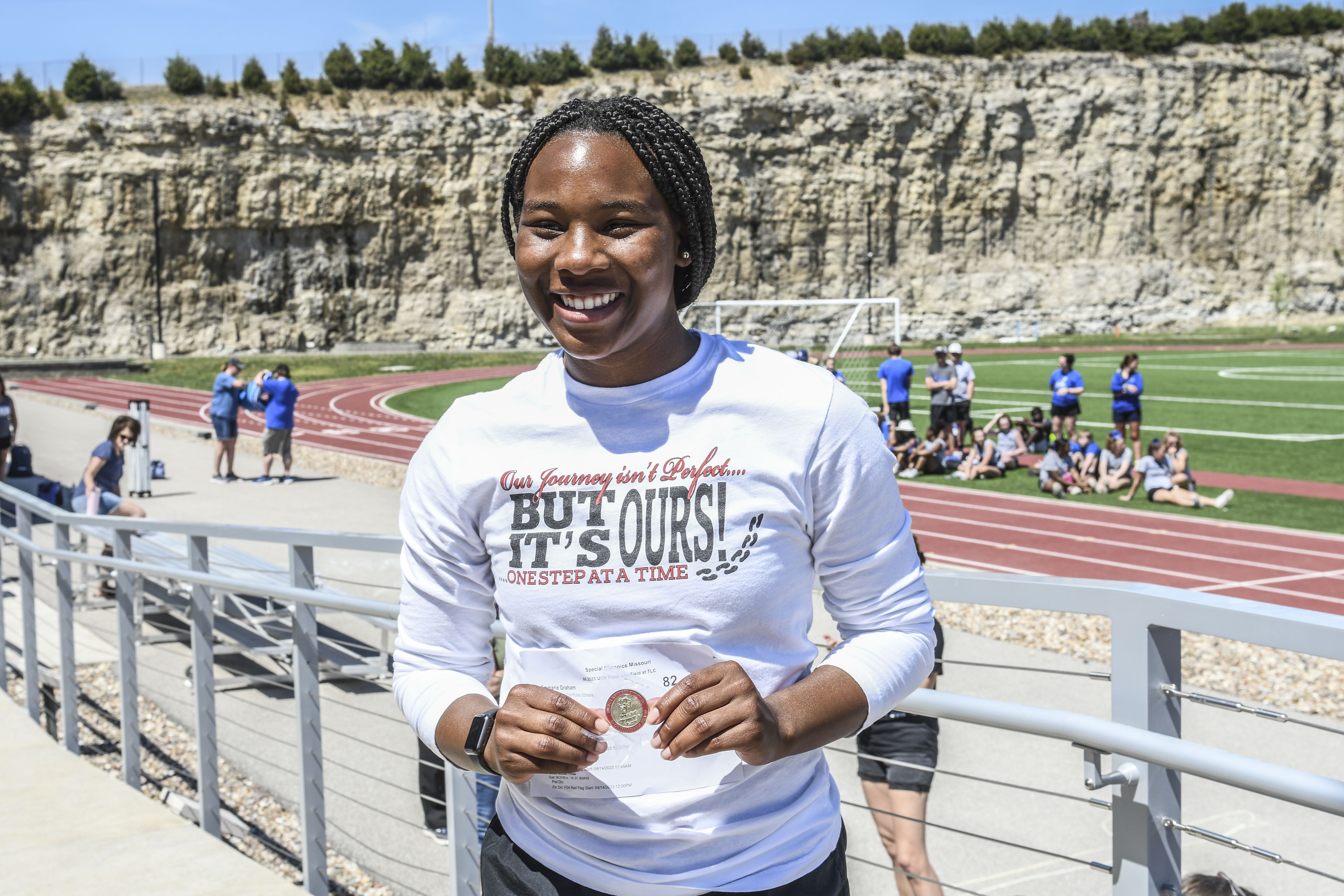 Please reach out to ucs@somo.org if your school is interested in participating in Unified sports.