SOMO hosts Unified Flag Football Tournaments at Training for Life Campus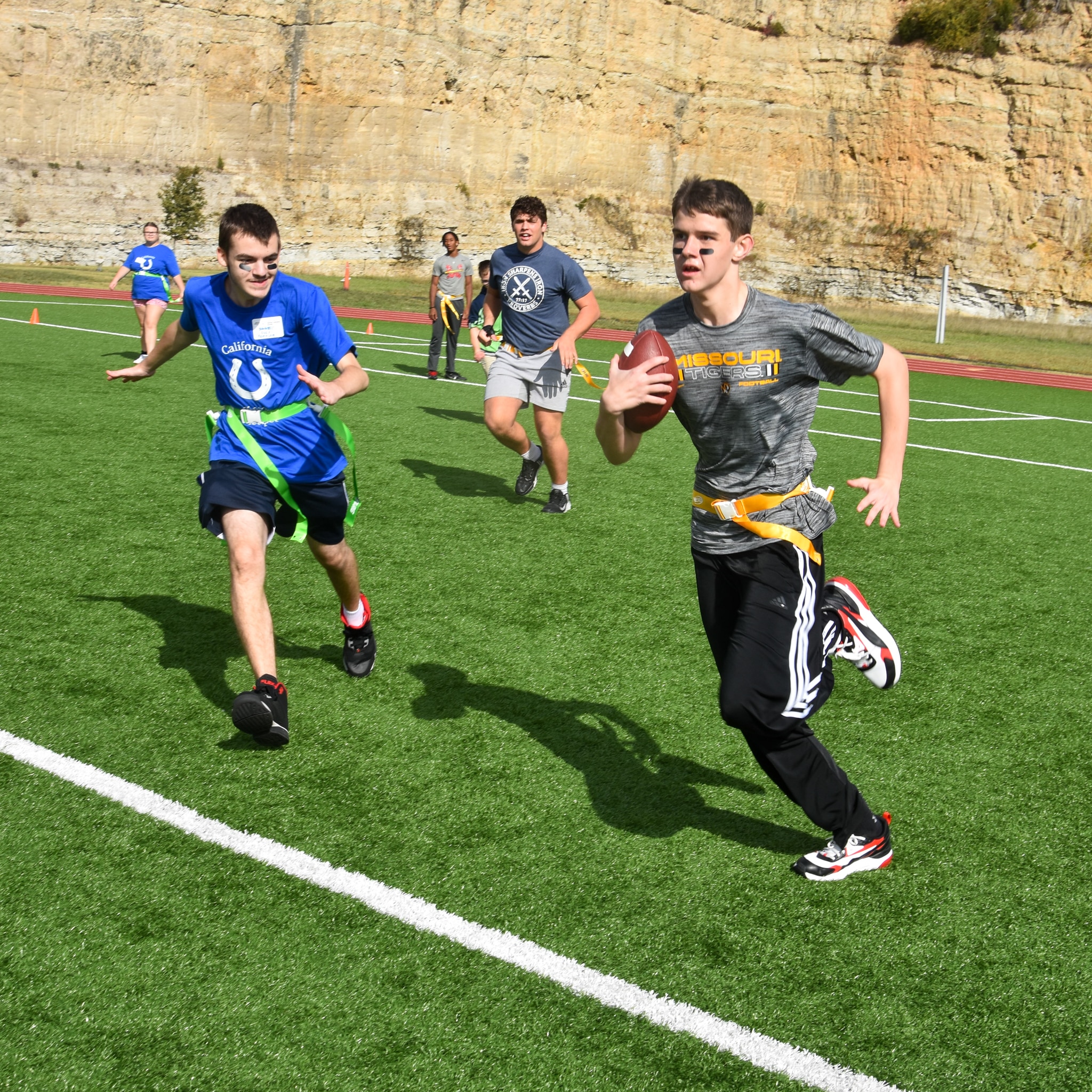 JEFFERSON CITY – Several local schools from across Mid-Missouri came together to compete in Unified flag football at the Special Olympics Missouri (SOMO) Training for Life Campus, Oct. 19-20, 2023.
Students from Jefferson City High School, Capital City High School, California High School, Camdenton High School, Eldon High School and Tipton High School all competed in this year's Unified flag football tournaments. SOMO held two separate competitions on Thursday, Oct. 19 and Friday, Oct. 20.
"These schools had the opportunity to bring students with and without intellectual disabilities together to play sports, build relationships and see each other's strengths and skills," said Emma Thomas, SOMO's Unified Champion Schools senior manager.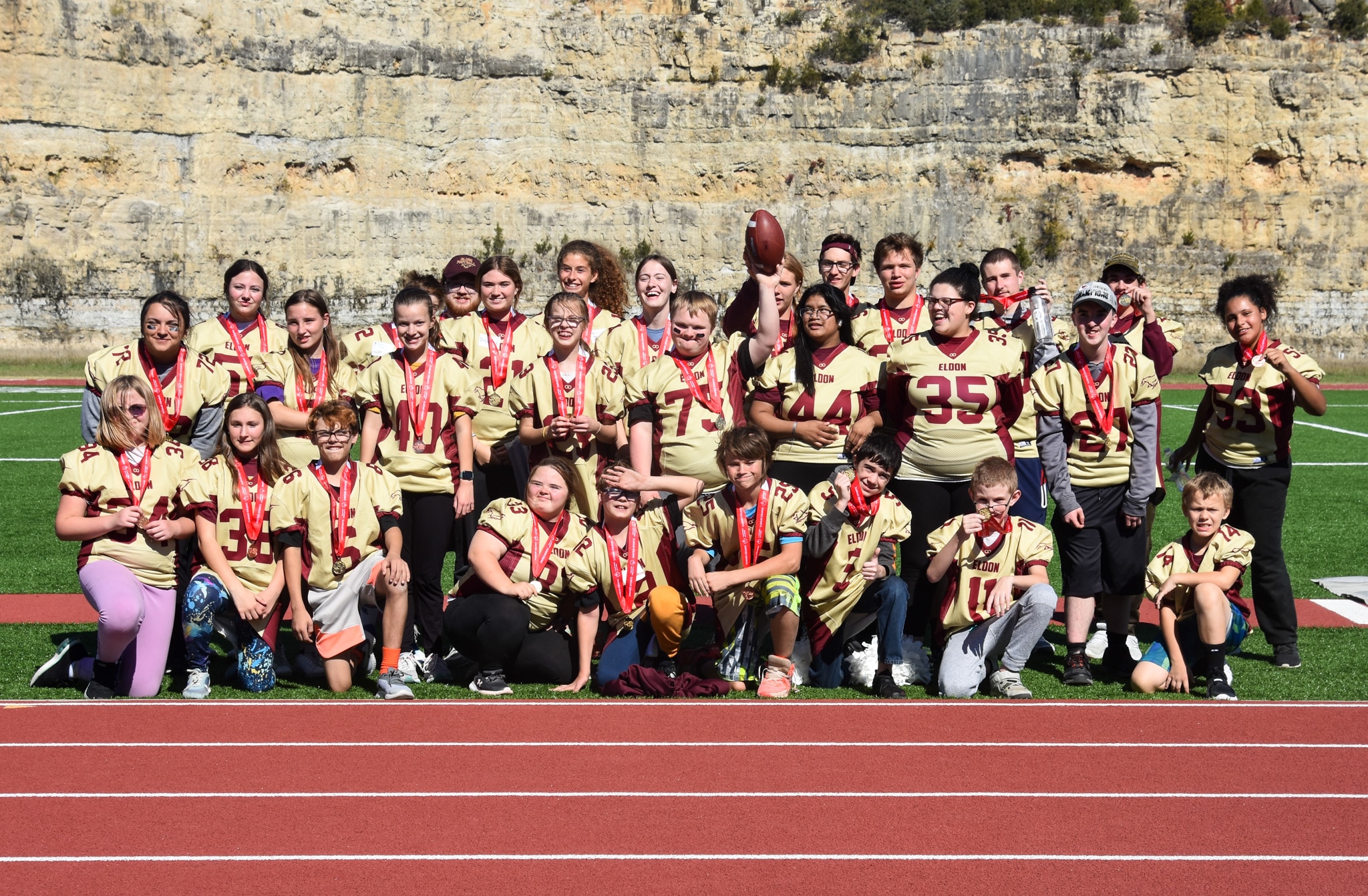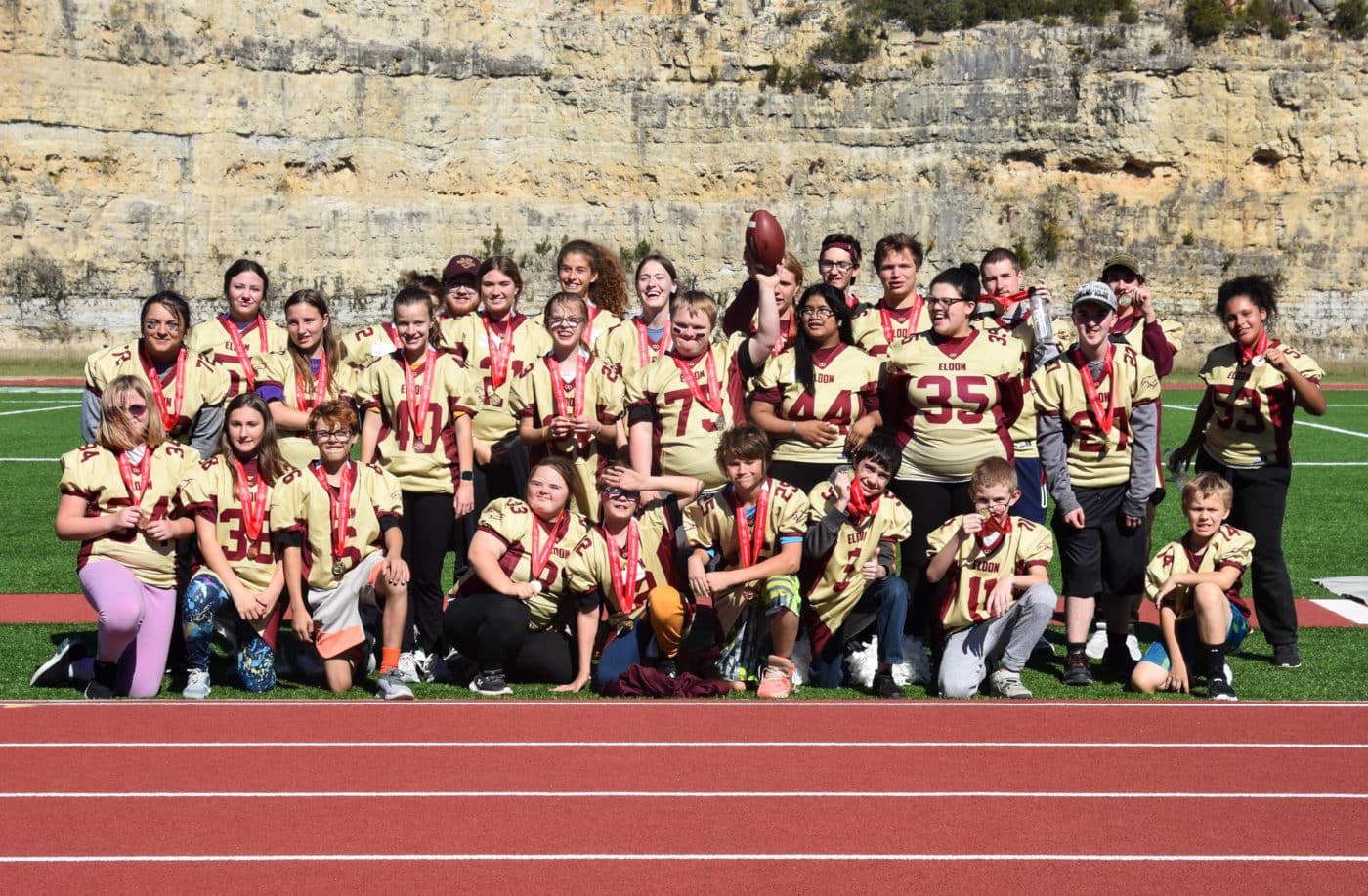 There was plenty of sportsmanship on display throughout both flag football tournaments.
"Working together is what it's all about," Thomas said. "We are so excited to see varsity athletes from these schools coming together to cheer for each other. When they work together, everyone is improving each other's performance."
Jefferson City high school student Andrew Miller scored multiple touchdowns for the Jays. He said he had a great experience.
"I learned throwing, catching and running," Miller said. "My favorite part was scoring a touchdown."
California High School student Justin Sanabria-Ortiz helped lead the Pintos on multiple touchdown drives. He also was seen high-fiving his teammates and encouraging his opponents.
"My team is perfect," Sanabria-Ortiz said. "We're really good friends and everything."
Unified Champion Schools promote social inclusion by bringing together young people with and without intellectual disabilities on sports teams (Special Olympics Unified Sports) through inclusive student clubs, together in school or community-wide initiatives, and by fostering youth leadership. At its core, this Unified strategy is about unifying all students— with and without disabilities—using sports as a catalyst for social inclusion and attitude and behavioral change.
For more information on how to get your school involved, visit somo.org/ucs or contact Emma Thomas and thomas@somo.org.