SOMO hosts successful State Summer Games in Columbia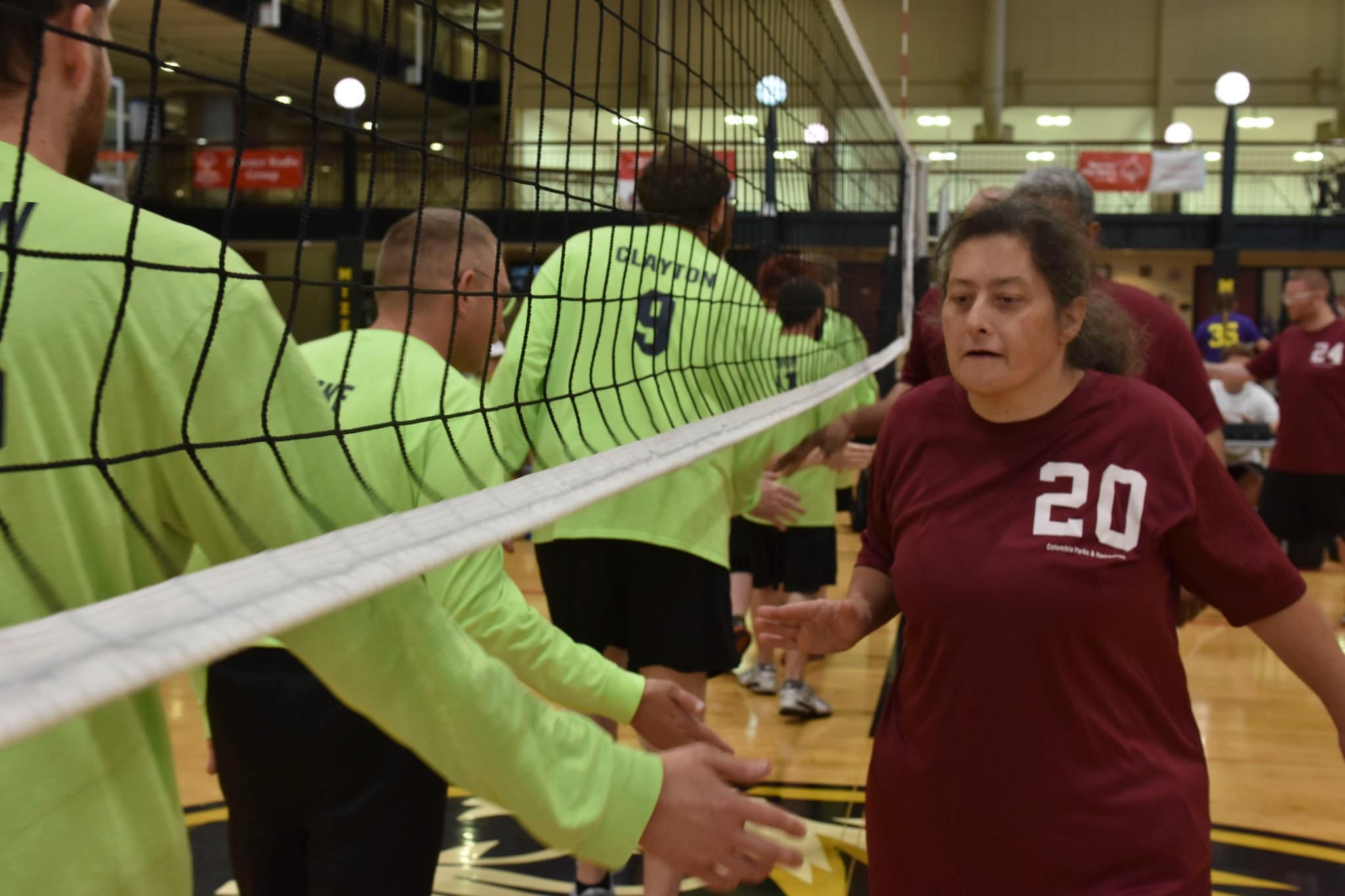 COLUMBIA – Special Olympics Missouri hosted its State Summer Games May 20-22 in Columbia. It was SOMO's first full three-day event since 2018.
"SOMO has been through so much these past few years," Senior Programs Director Melinda Wrye-Washington said. "First, the Jefferson tornado forced us to cancel the State Summer Games in 2019. Then, the COVID-19 pandemic made us postpone in 2020 as well."
The State Summer Games returned in 2021, but it was a one-day event at Columbia's Hickman High School.
SOMO was so excited to have this year's Games back at the University of Missouri for the first time since 2014. It was a perfect way to utilize its statewide partnership with MU, MU Health Care and the UM System. SOMO also held a portion of the Games at Rock Bridge High School.
The Games kicked off with an amazing Opening Ceremonies at the MizzouRec, highlighted by a parade of hundreds of athletes. Gov. Mike Parson, University of Missouri President Mun Choi, MU Football Coach Eli Drinkwitz and SOMO Board Chair Cathy Bumb were among several speakers at the event.
In total, 825 athletes participated in four sports over three days: volleyball, track & field, aquatics and powerlifting. Many SOMO athletes set personal bests. More importantly, they all had a lot of fun competing against each other!
"I love doing sports, and I want to get my energy up," SOMO athlete Florica Gault said. "I'm tired of sitting around the house. I want to keep going."
Throughout the weekend, our Knights of Columbus volunteers ran our awards tables along with members of law enforcement. Columbia Police Officer Thomas Gruenberg was one of the many officers who had the chance to give out medals during State Summer Games.
"We like to help," Gruenberg said. "We're here for anybody and everybody – just to support our communities."
SOMO was fortunate enough to have 173 volunteers throughout the weekend. The State Summer Games would not be possible without all of their help!
"Every time I come it's exhilarating, fun and encouraging," Aquatics volunteer Chuck Crews said. "I'm glad to be here."
Along with the competitions, SOMO also held its Healthy Athletes Park at the MizzouRec.
"SOMO is about so much more than just competing in sports," Health Partnership Manager Carol Griffin said. "These events give us a great opportunity to offer free health screenings to our athletes."
SOMO performed 252 health screenings throughout the weekend.
Special Smiles: 86
FUNfitness: 78
Health Promotion: 88
SOMO unfortunately had to cancel Healthy Hearing due to logistical concerns related to the bad weather.
Upon arriving at the Healthy Athletes Park, each athlete was given a passport to complete all three screenings. After each of the athletes completed their screenings, they had the chance to enter their name in a drawing. SOMO was able to award three prizes!
There were even more prizes handed out at bingo, held right next to the Healthy Athletes Park. Dozens of winners took home everything from T-shirts to coffee mugs! While bingo was going on, SOMO also held a disco-themed dance for all of its athletes. SOMO was lucky to have Zim's Lemonade there to keep the SOMO athletes refreshed!
SOMO also had a variety of great mementos at its souvenirs table. The organization was able to raise more than $10,500 selling souvenirs.
There was more than enough rain throughout the weekend. Fortunately, SOMO was able to use the Whova App to communicate with its State Summer Games attendees. 719 people downloaded the app by the end of competition. Despite the bad weather, SOMO was still able to wrap up the Games on schedule.
The 2023 State Summer Games are already in the works, so stay tuned!