SOMO hosts successful Second Annual Evening with Andy Reid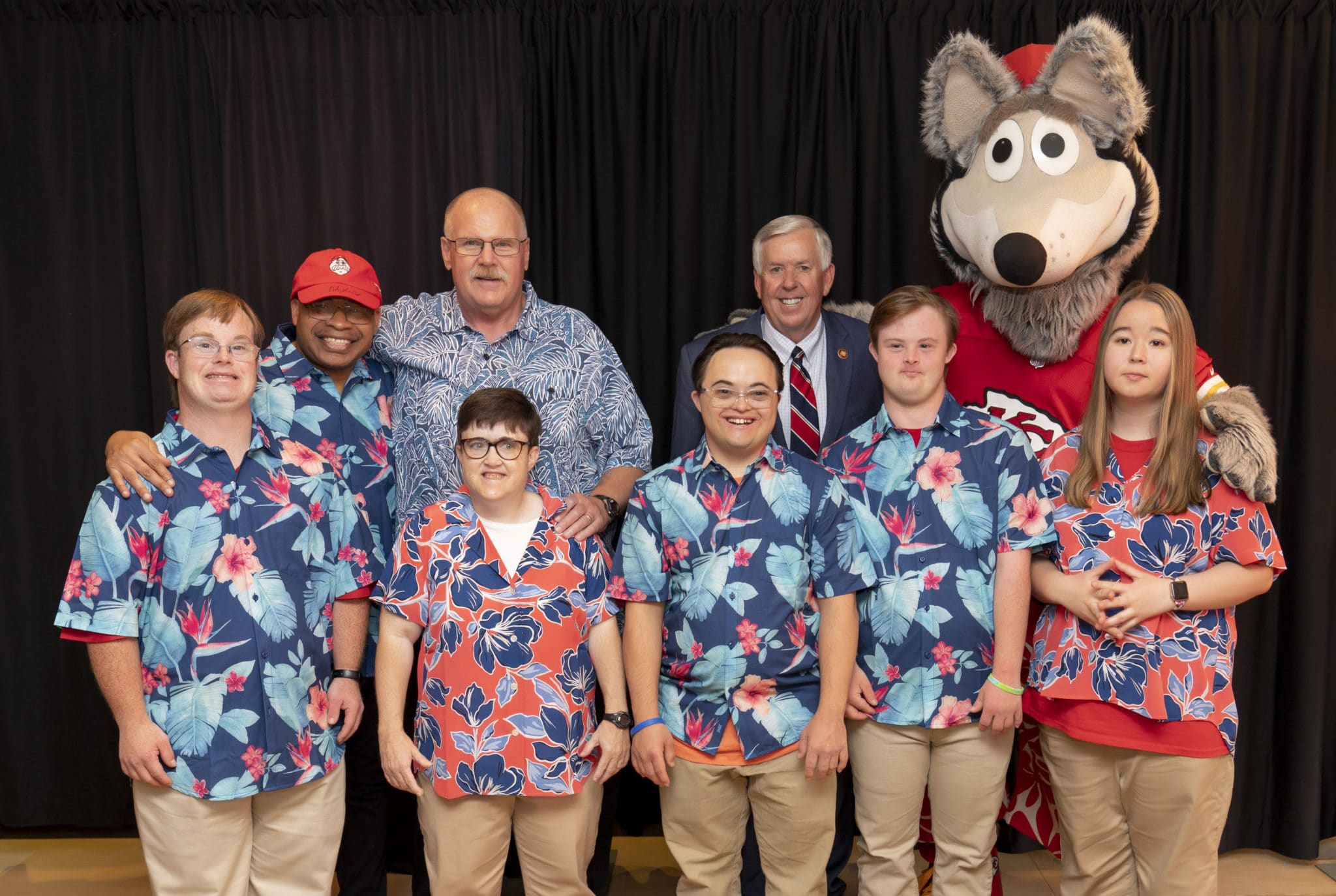 SOMO's second annual Evening with Andy Reid was a huge success! More than 300 SOMO supporters came together on June 9 at Arrowhead Stadium to raise money to help further our mission.
The final numbers are not in just yet, but we're thrilled to share we AT LEAST raised more than $142,000 at this year's event.
SOMO athletes' Arthur Murphy, Jared Niemeyer, Beth Brokamp, Brett Hughes, Thomas Clapp and Kelsey Porter all played a vital role in the event. They helped sell shirts and raffle tickets before the program. They also had the chance to interview Chiefs head coach Andy Reid on stage!
The Voice of the Chiefs Mitch Holthus did a phenomenal job as the the emcee for the second straight year. We were so thankful to have him back!
Chiefs linebackers Nick Bolton and Elijah Lee also attended the event. Bolton, a former Mizzou football player, also spoke about his passion for Special Olympics during the program.
"I'm familiar with the work of Special Olympics Missouri is doing throughout the state, and I want to help them spread the word and create more opportunities," Bolton said.
SOMO was so excited to have representatives from the Kansas City Mayor's Office in attendance. During the program, June 9, 2022 was proclaimed Special Olympics Missouri Day in Kansas City, Mo.
Of course – this night would not have been possible without Coach Reid.
"The support that we can give – I just welcome you all to join hands in this," Coach Reid said.
It was such a memorable event, and we already cannot wait until next year!