SOMO hosts successful Fall ALPs University Weekend
September 24, 2023
|
Area News, Athlete Leadership, Athletes, Central Area, KC Metro Area, North Area, Southeast Area, Southwest Area, Special School District, St. Louis Metro Area, Volunteers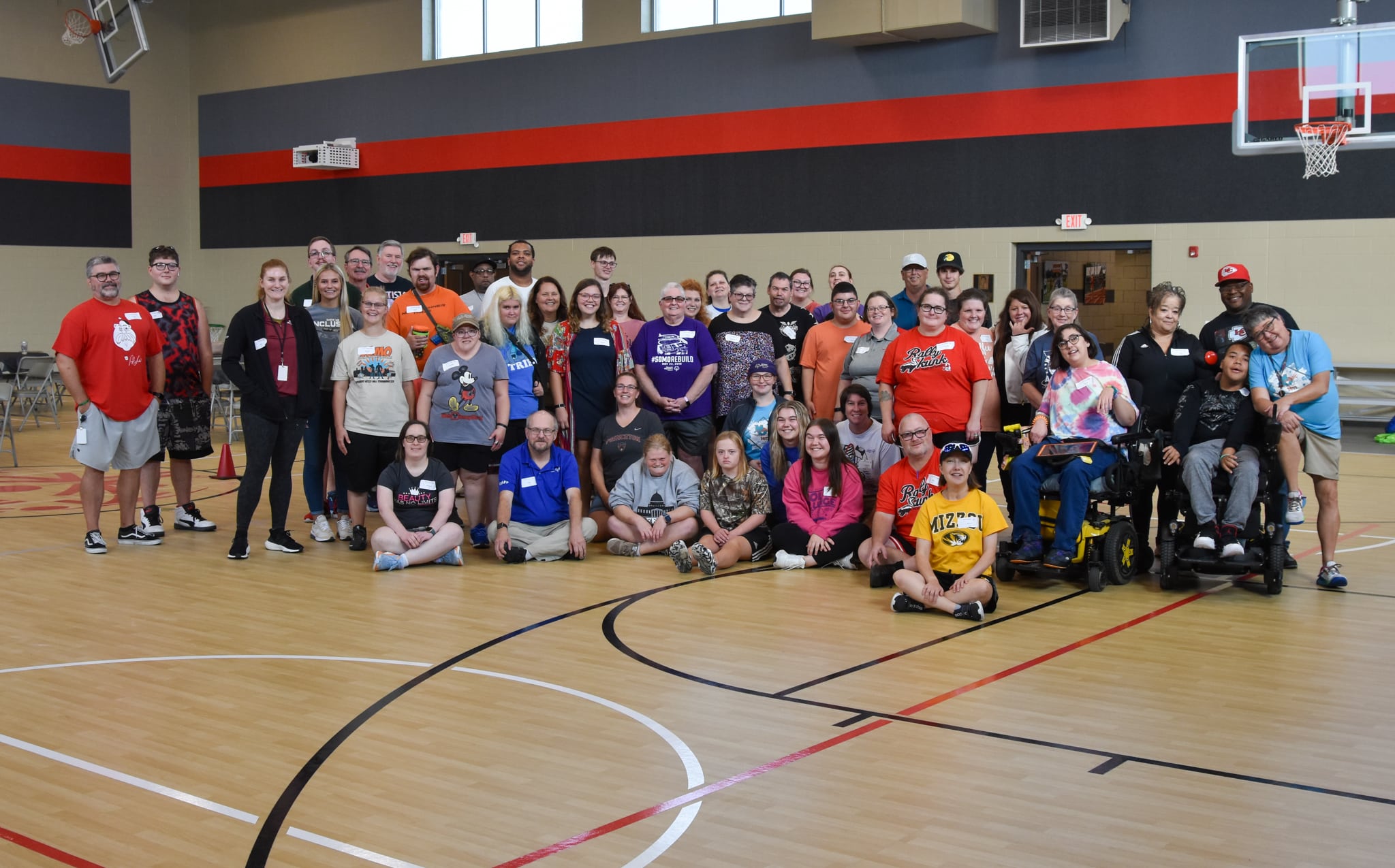 JEFFERSON CITY – Special Olympics Missouri (SOMO) hosted another successful Fall ALPs University Weekend, Sept. 22-24, 2023 at the Training for Life Campus.
"I like to help people, which is why I wanted to become an athlete leader," SOMO athlete Joseph Collins said.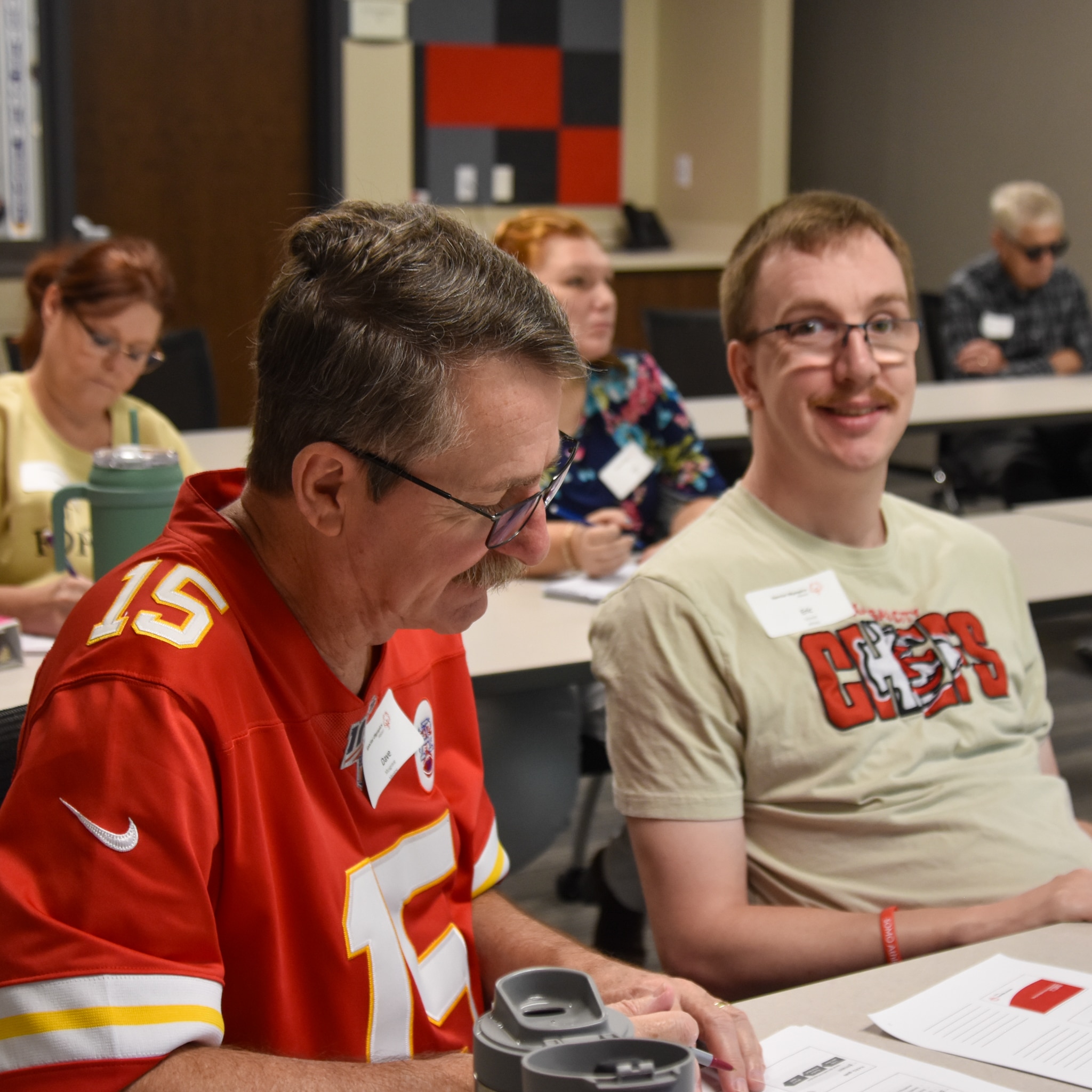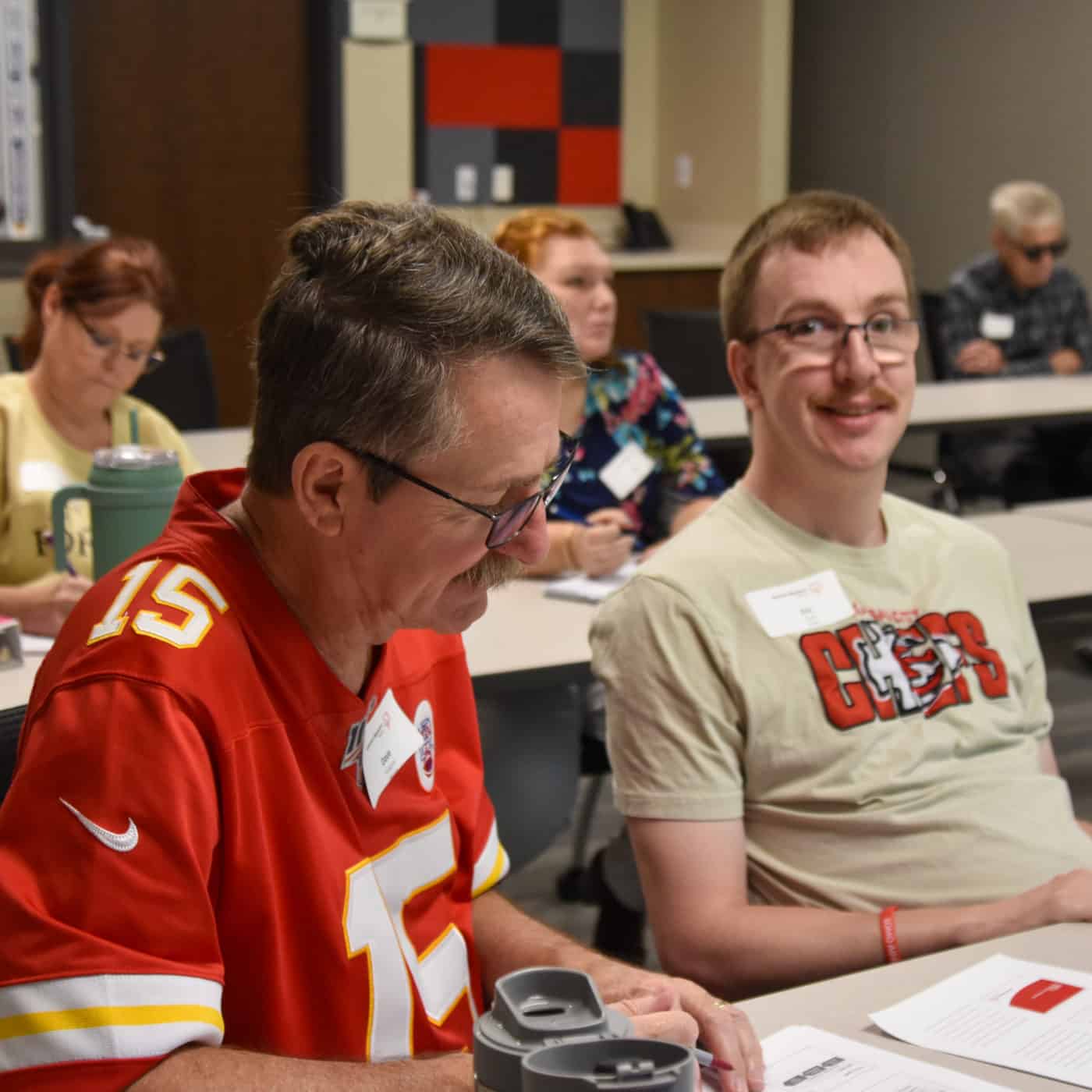 ALPs stands for Athlete Leadership Programs. Throughout the weekend, 28 athletes had the chance to take classes and work toward a degree in their respective majors! Click here for more information on how to get involved with ALPs.
"I enjoyed learning new things and meeting new people and finally becoming a Health Messenger," SOMO athlete Kimberly Rouse said."
The weekend kicked off with a night full of fun on Friday. The Lincoln women's basketball team visited the Training for Life Campus to hang out with our athletes.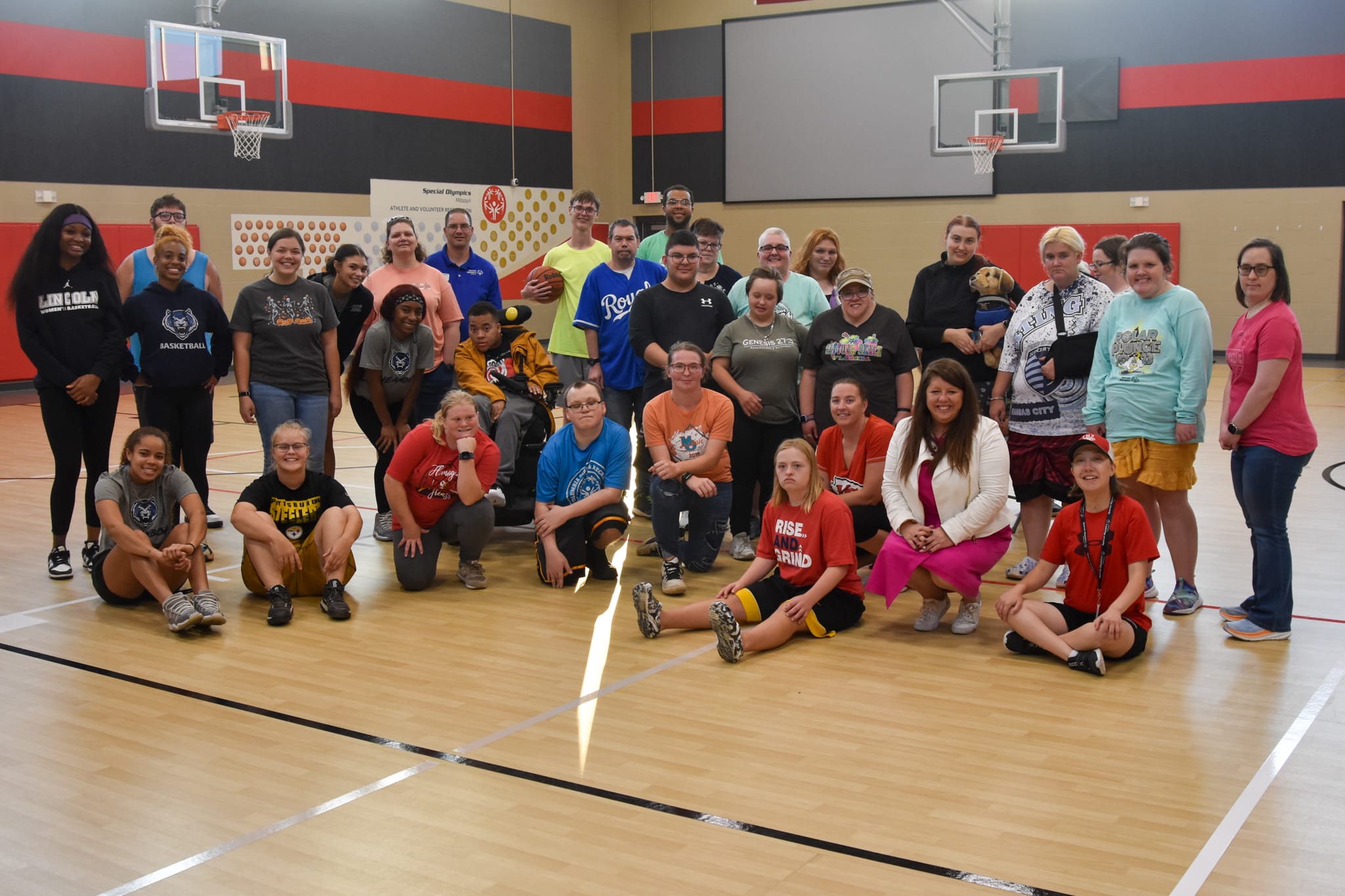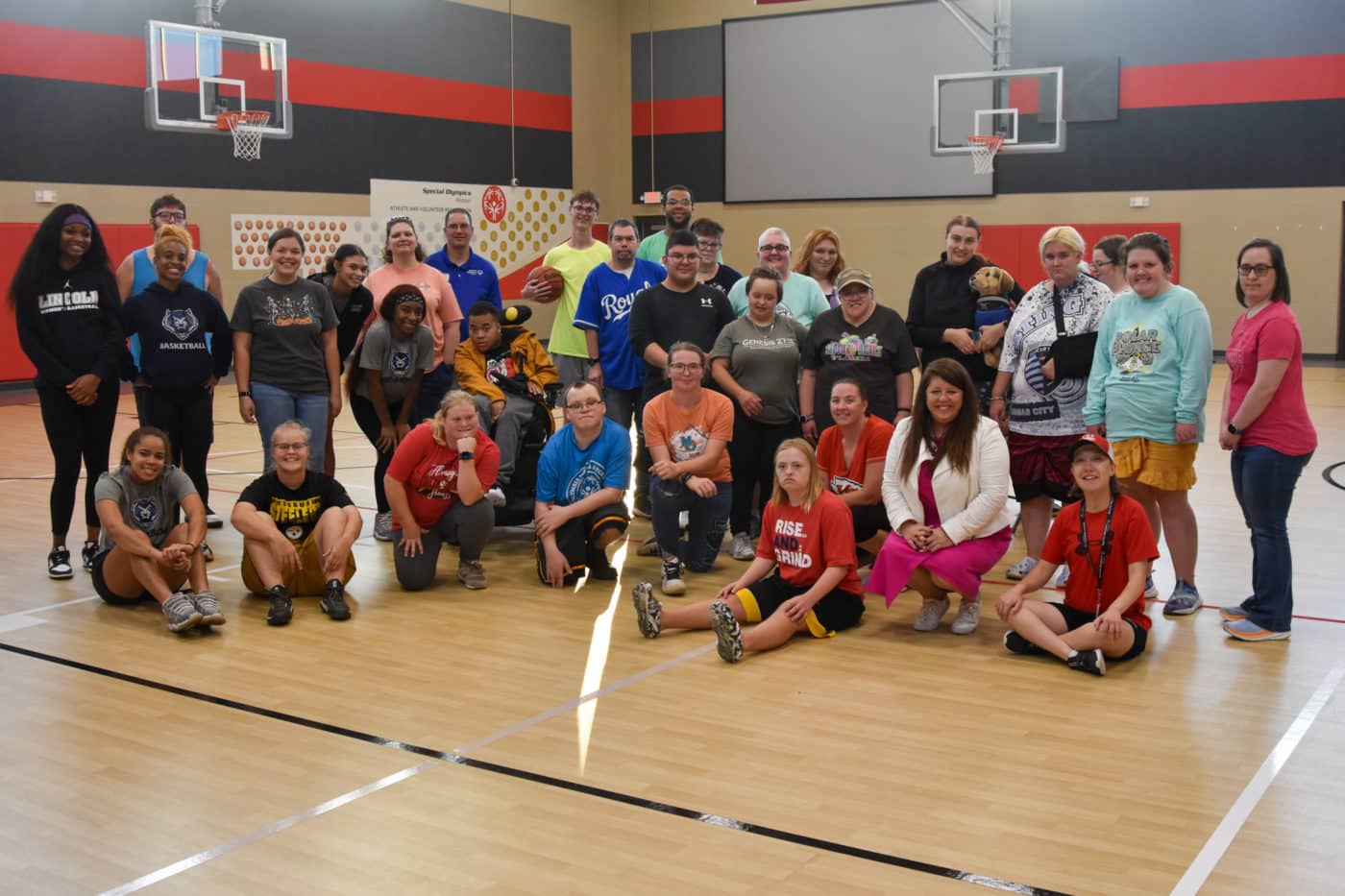 SOMO was lucky to have a special visitor at this year's ALPs. Special Olympics Michigan athlete Kayla Cornell traveled to Jefferson City to attend our classes.
"This was the most amazing time I've ever had!" Cornell said.
Several of the athletes were joined by volunteer mentors. An ALPs mentor is someone who works directly with an athlete to help them succeed throughout the weekend.
We also had 13 volunteer instructors teach eight different courses.
Introduction to Athlete Leadership/Understanding Leadership
VIDEO: Journalism
Global Messenger 2
Intro to Coaching
Cooking
Lifetime Health & Fitness
Leading Discussions
Capstone Course
"It's been great to see all the athletes learn new skills and become better athlete leaders," SOMO instructor Linda Tyler said.
Two of the volunteer instructors were nursing students from the University of Missouri, Morgan Yates and Ava Johnson. SOMO has a statewide partnership with the MU Health Care, the University of Missouri and the University of Missouri System. Yates and Johnson were matched up with SOMO through this amazing partnership!
SOMO will hold its 2024 Spring ALPs University next spring. The dates will be announced soon!