SOMO delegation advocates for more funding on Capitol Hill Day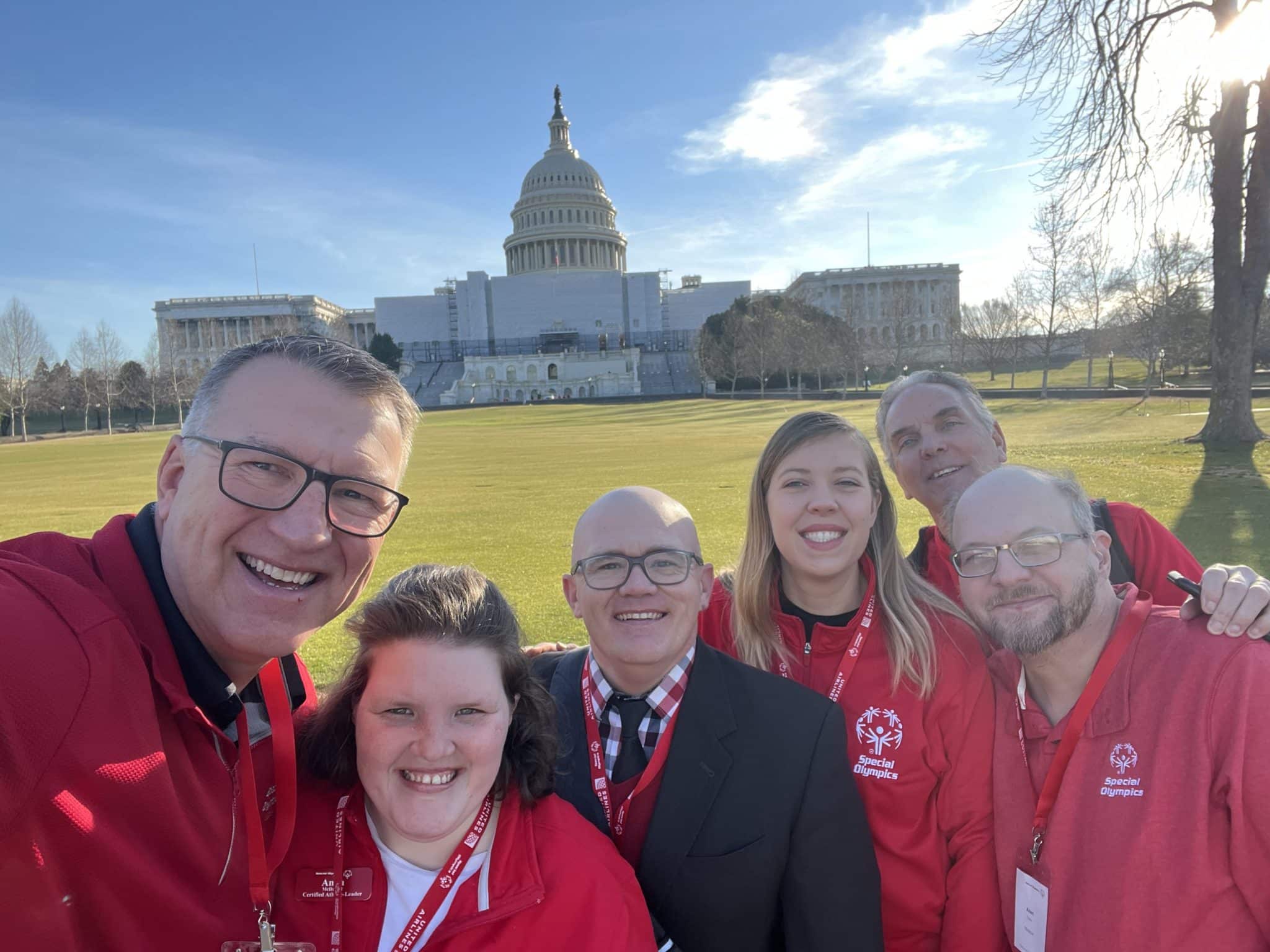 WASHINGTON D.C. – From Feb. 13-15, five delegates from Special Olympics Missouri (SOMO) attended Special Olympics' annual "Capitol Hill Day" in Washington, D.C. to spread the good news of their life-changing programs for those with intellectual disabilities. Special Olympics athletes from across the country led more than 250 face-to-face meetings with members of Congress in both the House and Senate.
Missouri's delegation:
President & CEO Larry Linthacum | from Jefferson City 
Athlete and Board Member Anna McDaniel | from Columbia 
Athlete, Staff Member and Global Messenger Allen Tobin | from Kansas City  
Longtime Coach, Supporter and SOMO Hall of Fame Member Mark Bussen | from St. Louis 
Unified Champion Schools Manager Emma Thomas | from Columbia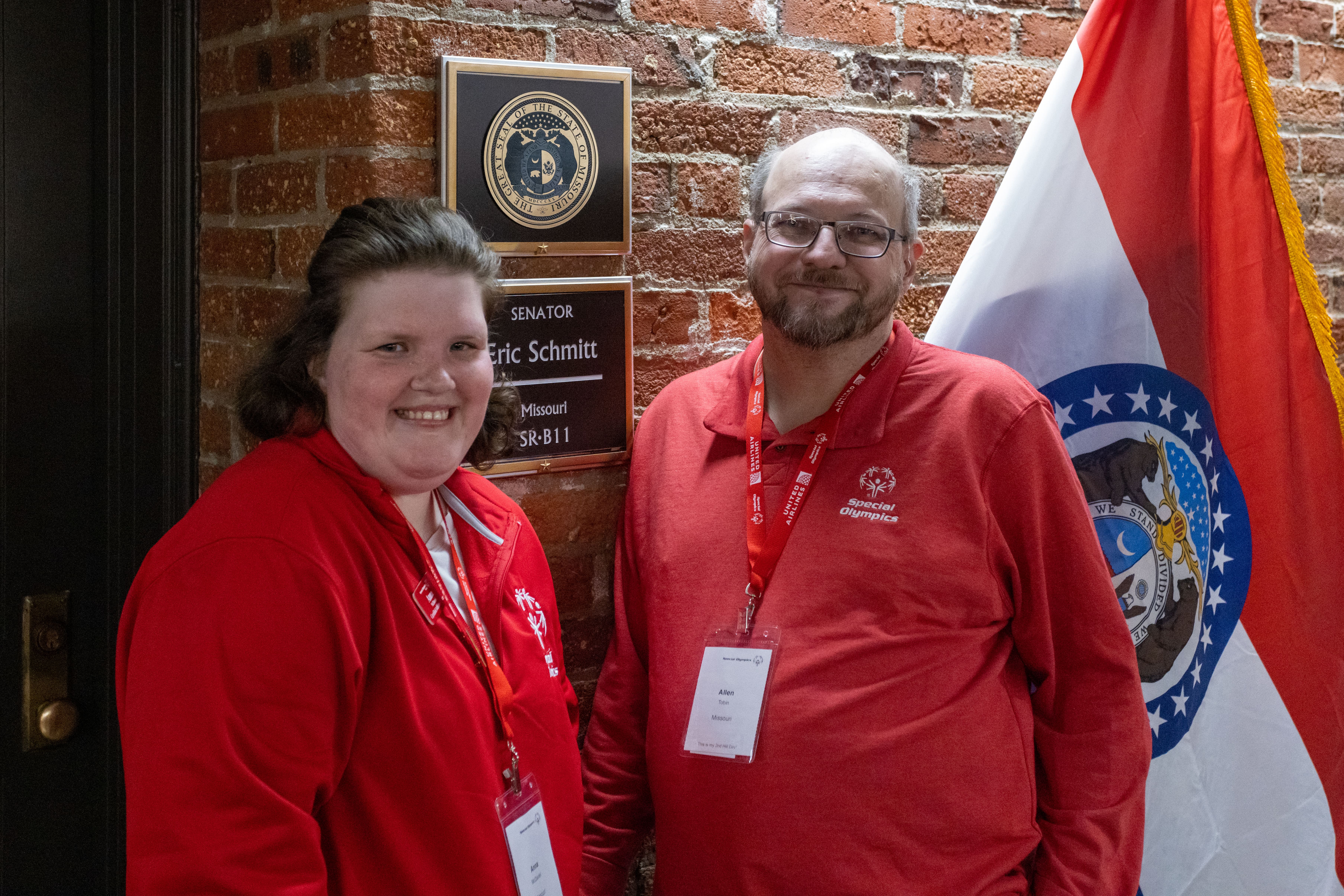 "If I could describe to Capitol Hill day in one word, it would be very supportive. In all of our meetings with everyone involved with Capitol Hill Day and I had, overall, a great experience," Athlete and Board Member Anna McDaniel said. "I would do it over again in the heartbeat. We had so much fun and learn a lot from it."
Special Olympics athletes, serving as self-advocates, educated lawmakers and their staff about the stigma faced by people with ID, and how high-impact and cost-effective Special Olympics programming in sports, health and education can reduce discrimination. The advocates also requested continued support from legislators for evidence-based programming that benefits all Americans, regardless of ability.  
"It was a great experience advocating for our athletes," SOMO President & CEO Larry Linthacum said. "Our legislators believe in the mission of Special Olympics Missouri, and they welcomed the conversations on how they can better support SOMO!"
Tobin added, "Without Healthy Athletes, I couldn't hear anything said in this meeting."
Tobin has received free glasses and hearing aids on multiple occasions through Special Olympics, most recently at the 2022 USA Games in Orlando, Fla.
Along with Tobin, McDaniel and Linthacum, Mark Bussen and Emma Thomas also represented SOMO during this trip.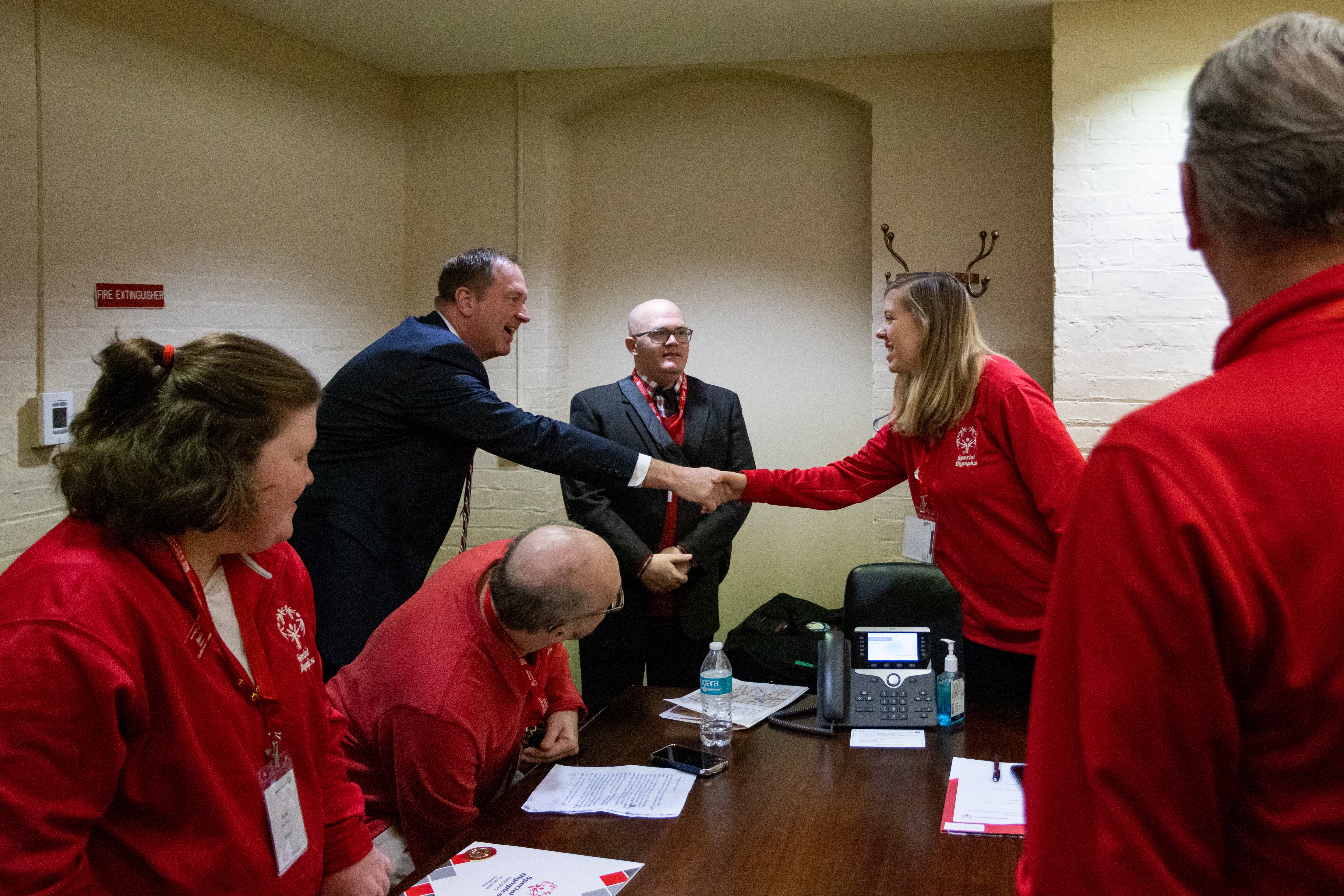 Overall, it was another great Capitol Hill Day! Thanks to all the representatives who met with us and continue to support our SOMO athletes!
Click here to see more photos from Capitol Hill Day!