SOMO athletes shine bright at Third Annual Evening with Andy Reid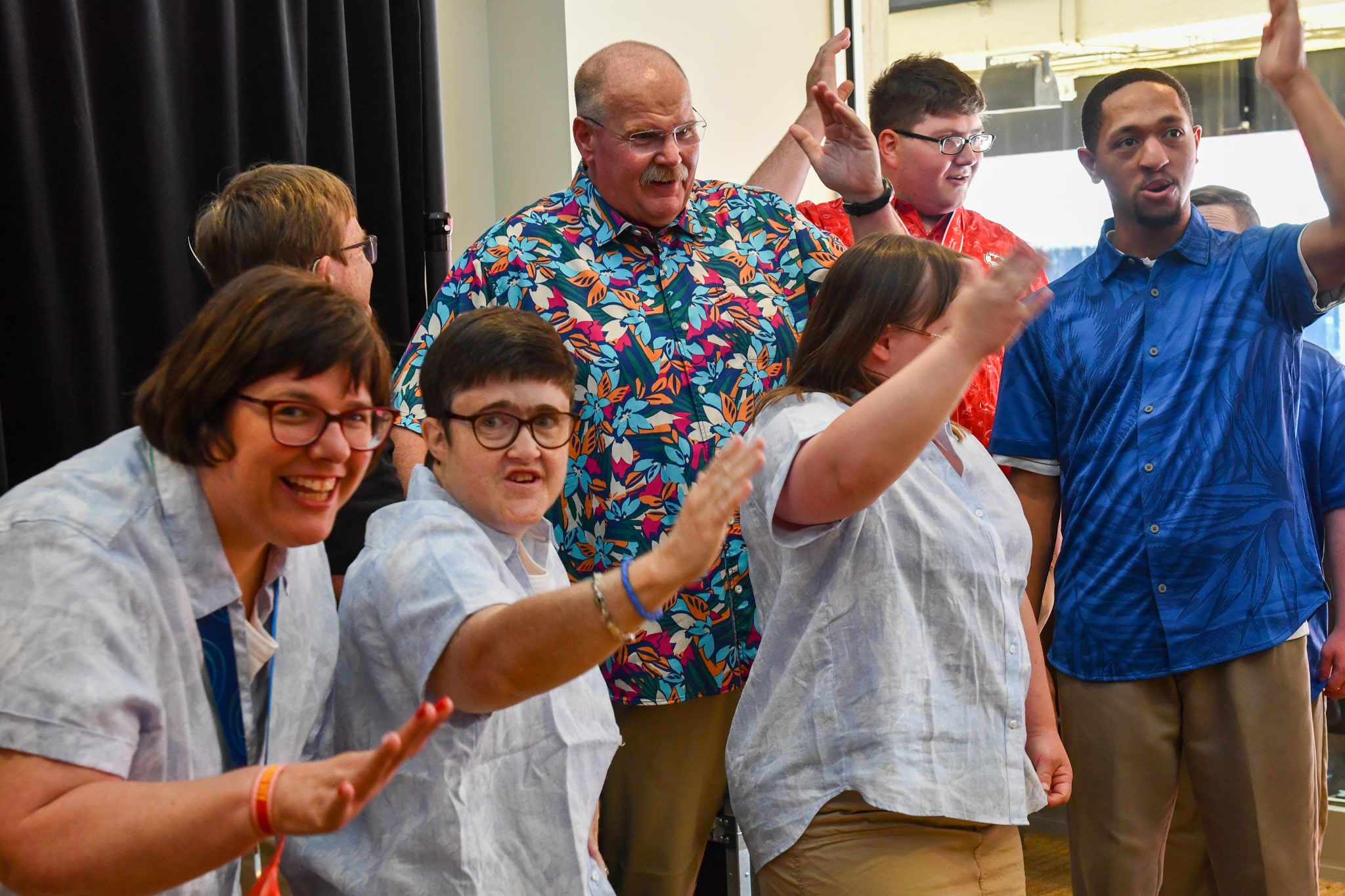 KANSAS CITY – Chiefs head coach Andy Reid is a two-time Super Bowl champion, but more importantly, he is a friend to our Special Olympics Missouri (SOMO) athletes.
More than 450 people came together to support SOMO at the Third Annual Evening with Andy Reid at Arrowhead Stadium on Thursday, June 8. This year's event raised more than $400,000 for SOMO!
Before the program began, Coach Reid met with each of the SOMO athletes in attendance at the event. He even let them all hold the Lombardi Trophy!
Chiefs players' George Karlaftis and Justin Reid also attended the event. They were able to interact and take photos with the SOMO athletes as well.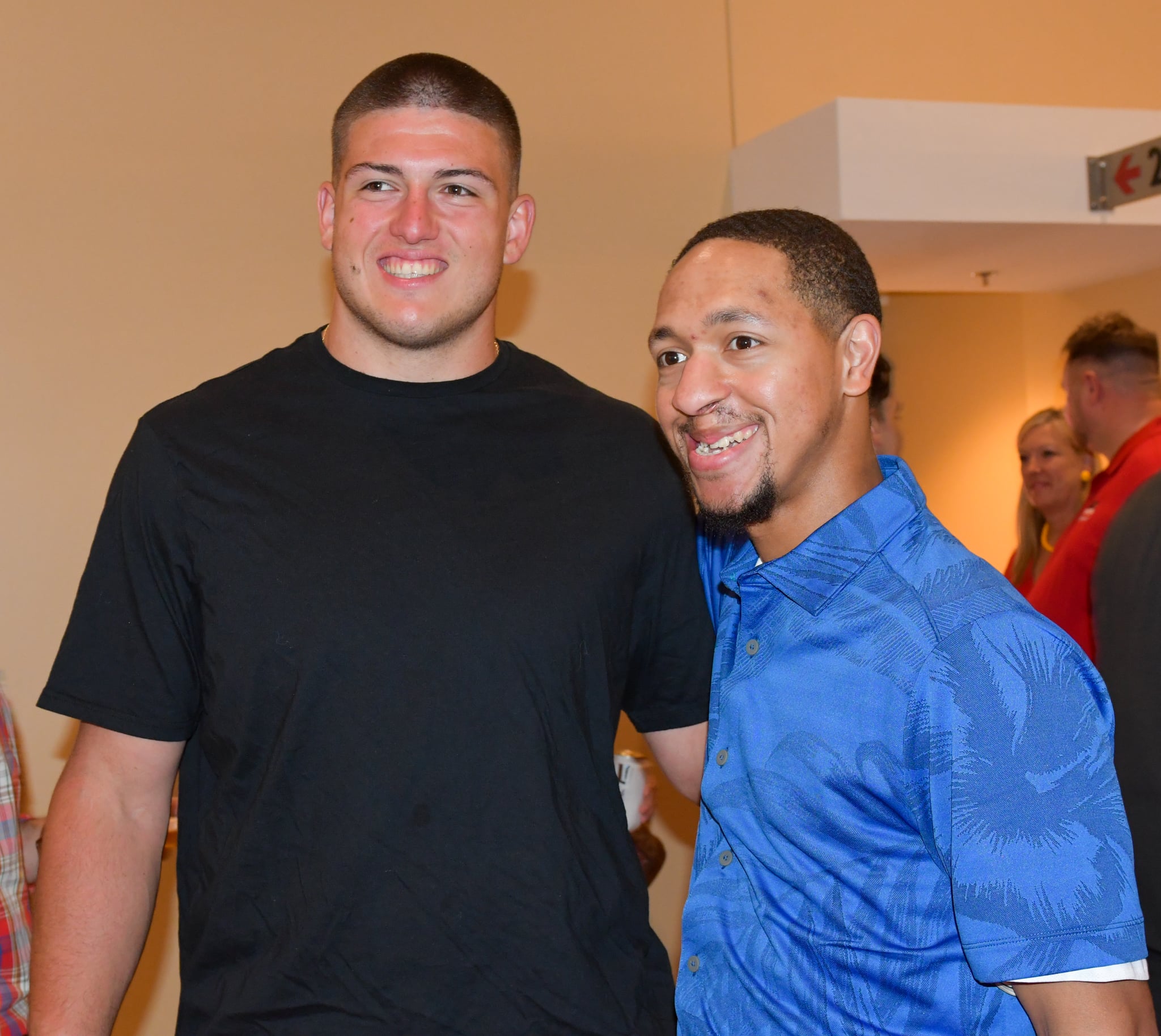 The program began with remarks from Kansas City Mayor Quinton Lucas. He led a moment of silence for Norma Hunt, the wife of Chiefs founder Lamar Hunt. Norma passed away at the age of 85 on June 4. Lucas also highlighted Team Missouri's trip to the USA Games in June of 2022.
"Events like tonight ensures Special Olympics Missouri can continue to generate awareness and education to our local community," Lucas said.
Lt. Gov. Mike Kehoe was the next at the podium. He spoke about SOMO's incredible Training for Life Campus in Jefferson City, which was devastated by a tornado in 2019. With the help of the entire community, SOMO was able to re-open just over a year later
"It's the home of the athletes," Kehoe said. "It's a shining star in our city, in our state and in our country to have it right in Missouri. I just can't tell you how proud we are to be the home for the Training for Life Campus."
Kehoe then brought up SOMO athlete T.J. Bray for the Athlete Oath.
SOMO's board chair Audrey Tully and SOMO's President and CEO Larry Linthacum also spoke at the event to continue to share the importance of giving to SOMO.
"I sincerely hope you are able to leave here today fully capable of being a champion for this cause," Tully said.
SOMO had a new champion as an emcee this year. Emmy award winning actor Eric Stonestreet filled in for the Voice of the Chiefs, Mitch Holthus. Stonestreet surprised everyone as he entered room to an enormous applause.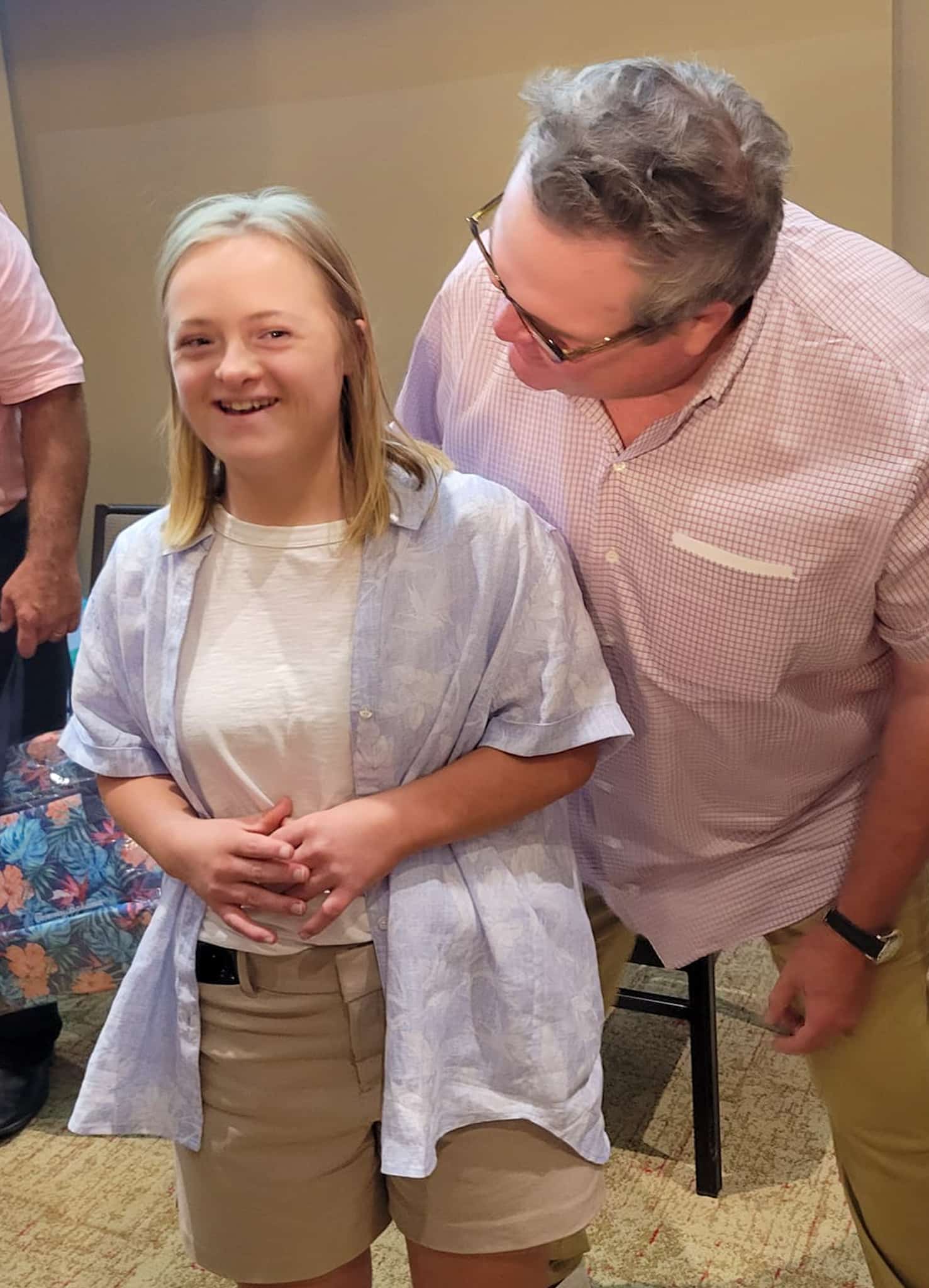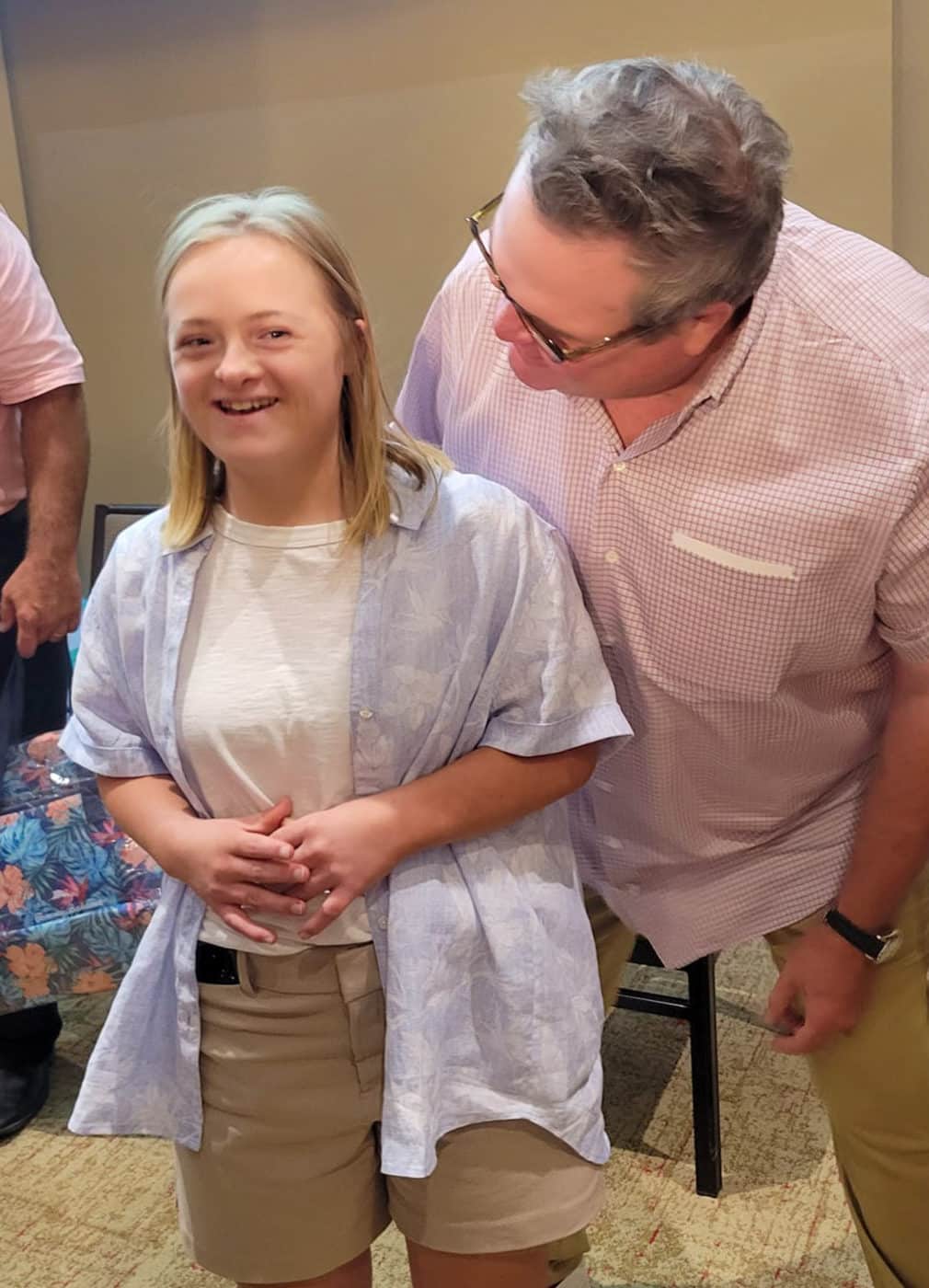 Longtime SOMO coach Dianna Neihouse and her daughter Jennifer took the stage next to share their story. 28-year-old Jennifer has been a SOMO athlete since she was 8 years old, and the organization has changed both of their lives since then.
"Big moments, we know what those look like here in Chiefs Kingdom," Neihouse said. "We know what they look like at Special Olympics Missouri too. It may be a little different, but it's just as powerful."
The attention then turned to SOMO athlete Charlie Phillips, who will be representing Special Olympics Missouri and Special Olympics USA at the upcoming Special Olympics World Games Berlin 2023. He leaves for Berlin on Saturday, June 10! Charlie is headed to the Games as the nation's top powerlifter. After a video played of his journey to Berlin, Charlie received a standing ovation from the crowd.
SOMO's Chief Development and Marketing Officer Brian Neuner was up next during the program. He shared a powerful story about his friends Joe and Russ Houston. One of SOMO's goals is to get our athletes in a position to live independently.
The athletes were center stage once again during the Q&A portion of the program with head coach Andy Reid. Eric Stonestreet was also up on stage to help the athletes, along with members of SOMO's Young Professionals Board.
"We all need something to take care of and occupy our time and finances," Coach Reid said. "We need to give, and we feel so much better when we do that."
The evening culminated with a Fund-a-Need and a live auction, which raised hundreds of thousands of dollars for SOMO.
Thank you so much to everyone in attendance for making this an incredible event. Special thanks to our sponsors!
Presenting Sponsor: Rusty Drewing Dealerships
Platinum Sponsors: Tommy Bahama • Diamond Pet Foods • Club Car Wash
Gold Sponsor: Dollar, Burns, Becker and Hershewe
Silver Sponsor: MPIX
Bronze Sponsors: Sundvold Financial • KIEWIT • Williams, Dirks, Dameron Attorneys • KPMG • MFA Oil/Big O Tires • Shook Hardy Bacon