SOMO athletes learn new skills at 26th annual Gary Brimer Sports Camp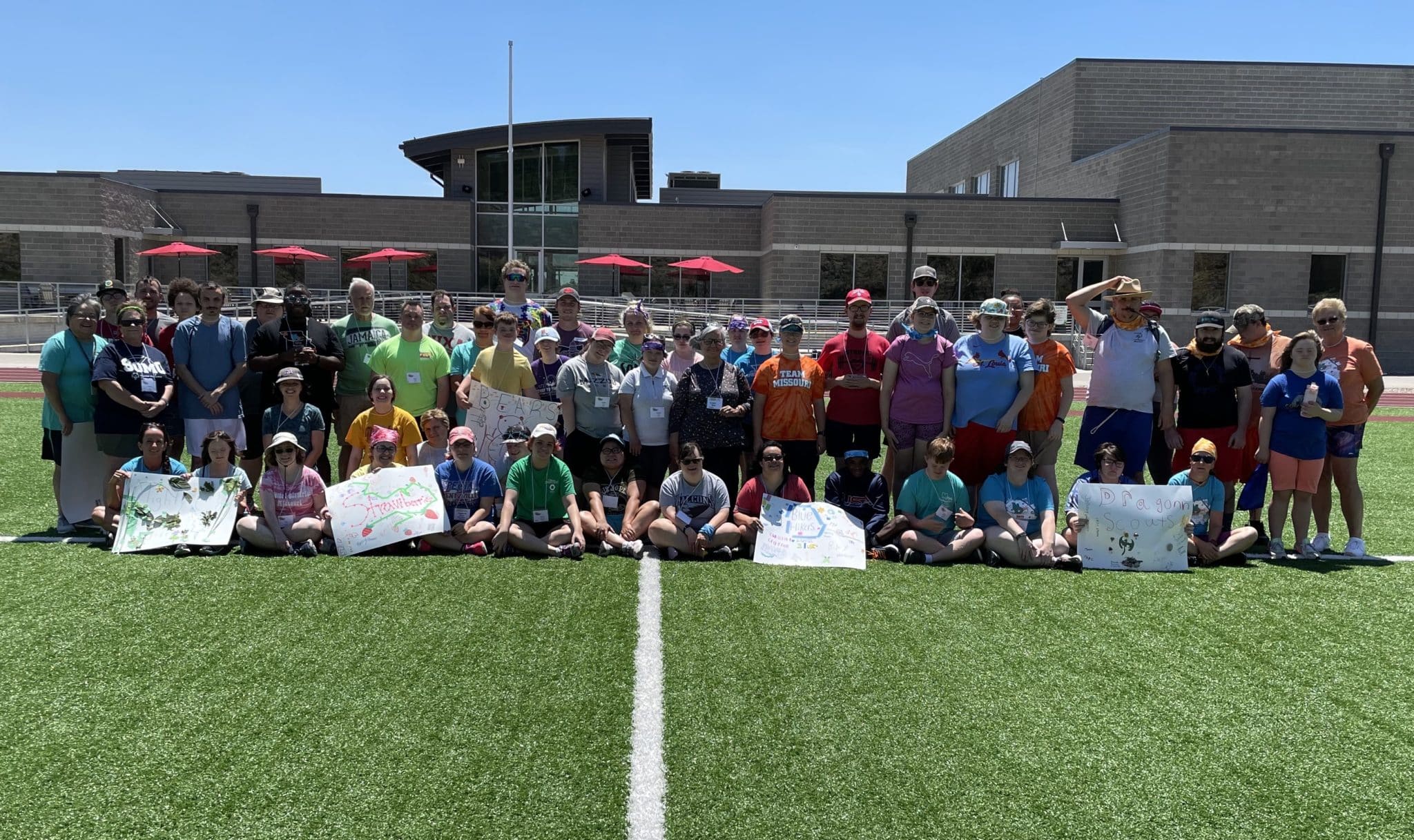 JEFFERSON CITY – 51 Special Olympics Missouri athletes made lifelong memories at the 26th annual Gary Brimer Sports Camp, June 26 through July 1, at the Training for Life Campus.
The athletes learned so many new skills, from fishing to axe throwing.
"People just don't get this opportunity," SOMO athlete Fadraon Anderson said.
SOMO Outreach and Campus Programs Director Susan Shaffer said it's her favorite week of the year. She added it is fitting the camp takes place at the Training for Life Campus
"That's what happens at camp," Shaffer said. "We train for life."
This amazing week would not have been possible without all of the coaches and volunteers. Representatives from Bass Pro Shops and the James River Mountain Man Association were instrumental in the success of the camp as well. They helped lead informational and entertaining programs all week.
"I liked seeing all the animal skins," SOMO athlete Alyias Bass said.
The athletes also had the chance to see many live animals, such as snakes, tortoises, owls and much more.
"We probably push them beyond their limits sometimes, but that's how they grow," Shaffer said.
Of course, sports were a major part of the camp. The athletes had the opportunity to learn how to play golf and pickleball.
Anderson said he always knew about pickleball, but he had never considered playing it until learning more about it at camp. He said he'd like to continue playing pickleball in the future.
SOMO athlete Nichole Birky said she enjoyed playing pickleball as well. She also said she liked having the opportunity to get away from home for a week.
"I've had a good time here with friends and without parents," Birky said.
A key aspect of Gary Brimer Sports Camp is teaching SOMO athletes how to become more independent. The camp also featured several cooking courses and other life skills training.
"We're going to change some lives," Shaffer said.
Overall, the athletes had a wonderful time, and many of them said they can't wait until next year.
"It's amazing!" Anderson said. "It's a fun experience. We make new friends every year."
Shaffer added, '"Watching their smiles and them telling me how they nailed it – that's what's exciting to me."
This was our 26th annual camp, but it was just the second year it's been named after Gary Brimer. Brimer passed away after a battle with cancer in Nov. 2020, leaving behind a lasting legacy. Brimer began his journey with SOMO in 1976, and he dedicated 41 years of his life to providing year-round sports training and competition to the thousands of athletes in Missouri. He started as a volunteer, but he ultimately became SOMO's Director of Sports and Training. During his career, Brimer was instrumental in starting this camp. He also led the charge to develop a coaches training program. Brimer retired from SOMO in 2016.
Click here to see more pictures from our 2022 Gary Brimer Sports Camp!