SOMO athletes have a blast at NFL Community Clinics Day at the NFL Draft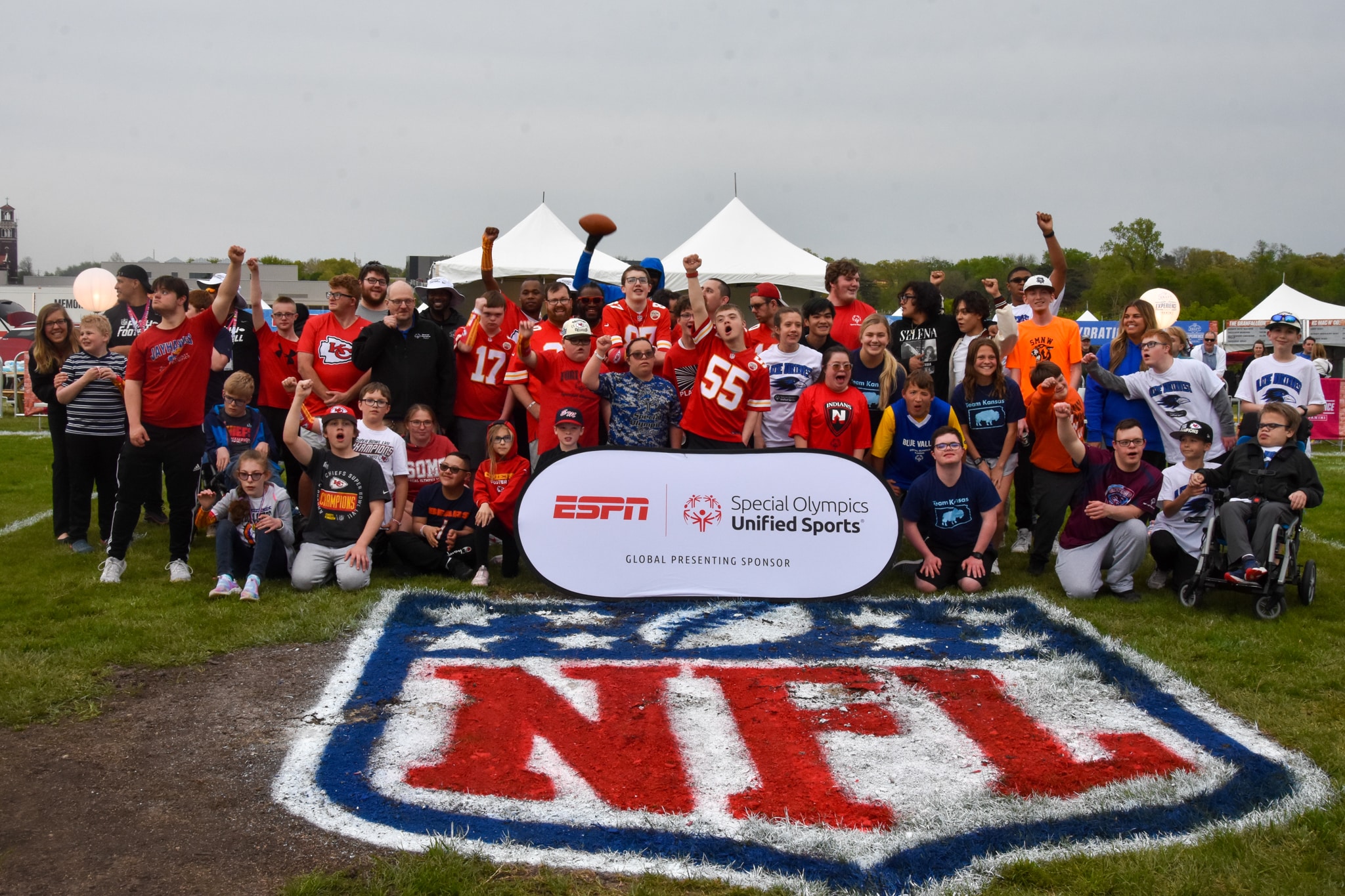 KANSAS CITY – Dozens of Special Olympics Missouri (SOMO) athletes had the opportunity to participate in an NFL Community Clinics Day event on Wednesday, April 26 at the 2023 NFL Draft in Kansas City.
SOMO athletes competed in fun skills and drills alongside Special Olympics Kansas athletes on the Play Football Field at the Draft Experience.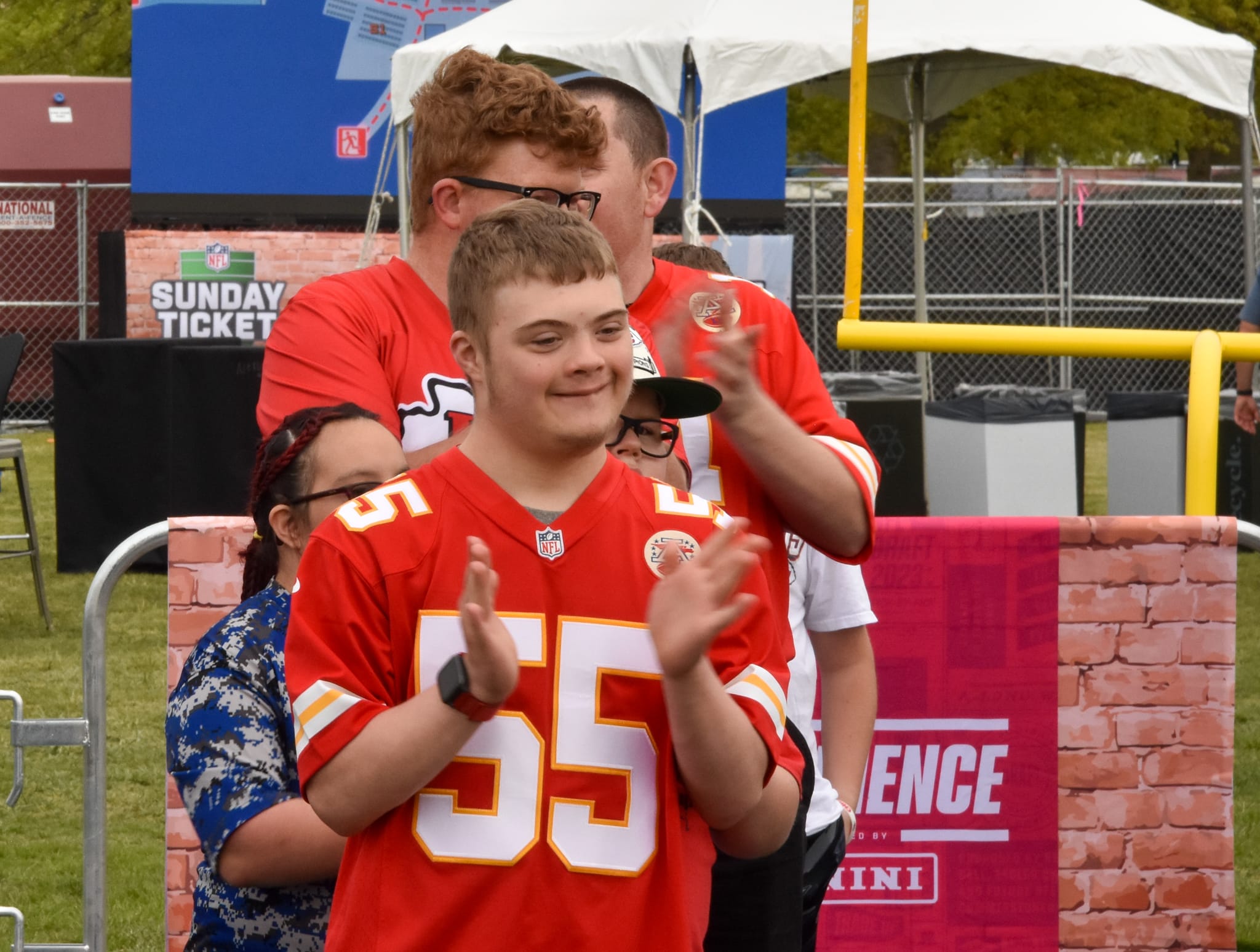 SOMO was so thankful to be led by USA Football coaches and NFL staff. It was such a fun event!
The NFL brought together community groups from across Kansas City to celebrate the NFL Draft. NFL Draft Community Clinics Day included youth from a variety of the key focus areas that the NFL is committed to year-round, including Special Olympics. Participants experienced the excitement of the Draft by taking part in football skills and drills led by USA Football coaches at the Play Football field at Draft Experience.