SOMO athletes compete at first annual State Soccer Cup in Jefferson City
JEFFERSON CITY – Special Olympics Missouri hosted the first annual State Soccer SOMO Cup on Saturday, May 13, at the Training for Life Campus.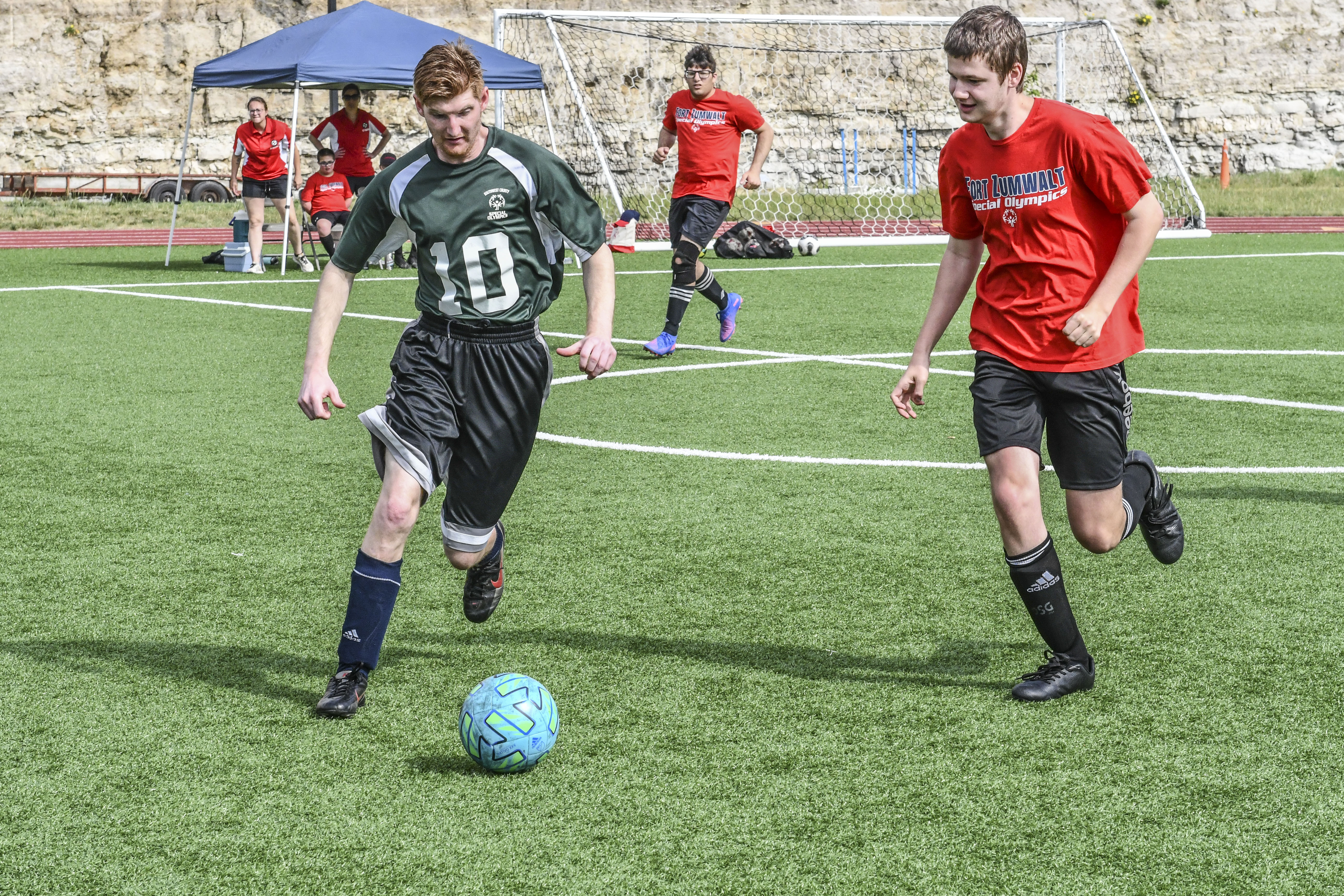 "I'm excited to get soccer back off the ground at SOMO, especially with the World Cup coming to Missouri so soon," said Melinda Wrye-Washington, SOMO's Sr. Director of Programs.
The 2023 Special Olympics Missouri State Soccer SOMO Cup brought in more than 60 athletes and Unified partners from six different teams.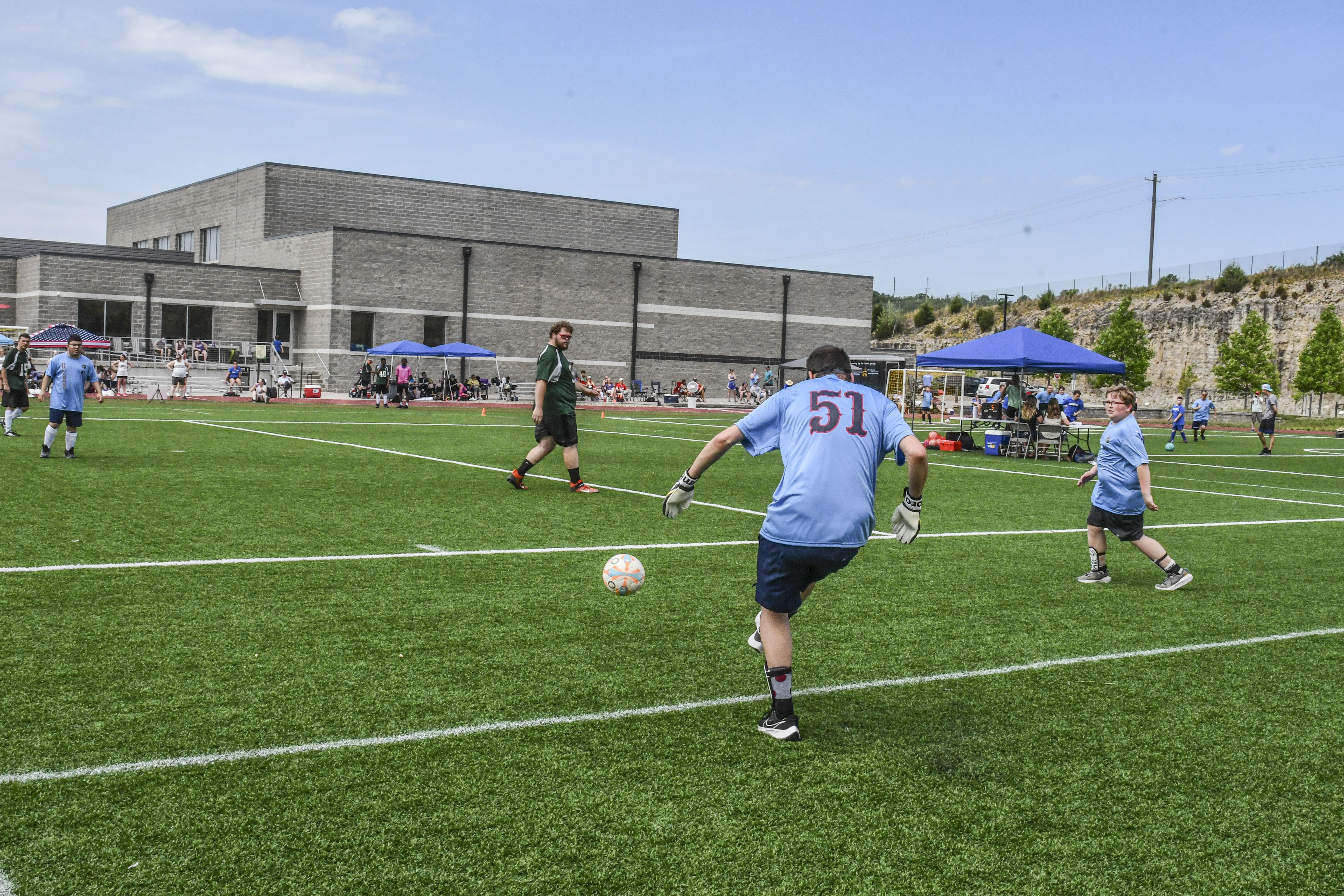 Athletes had to qualify for the State Soccer SOMO Cup through their area competitions.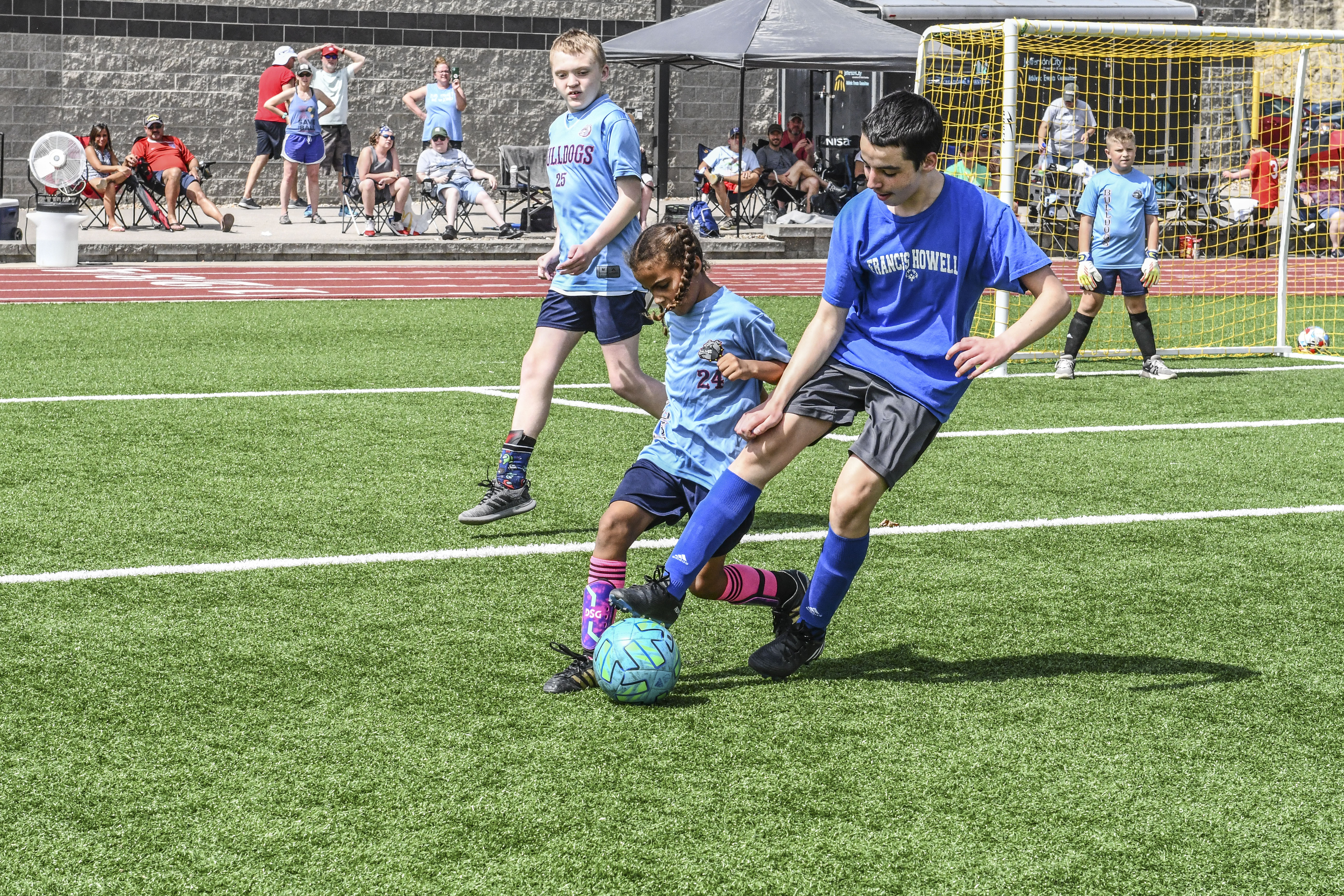 "We're really excited to begin growing soccer back up at Special Olympics Missouri," said Luke Lamb, SOMO's director of sports competition and statewide training.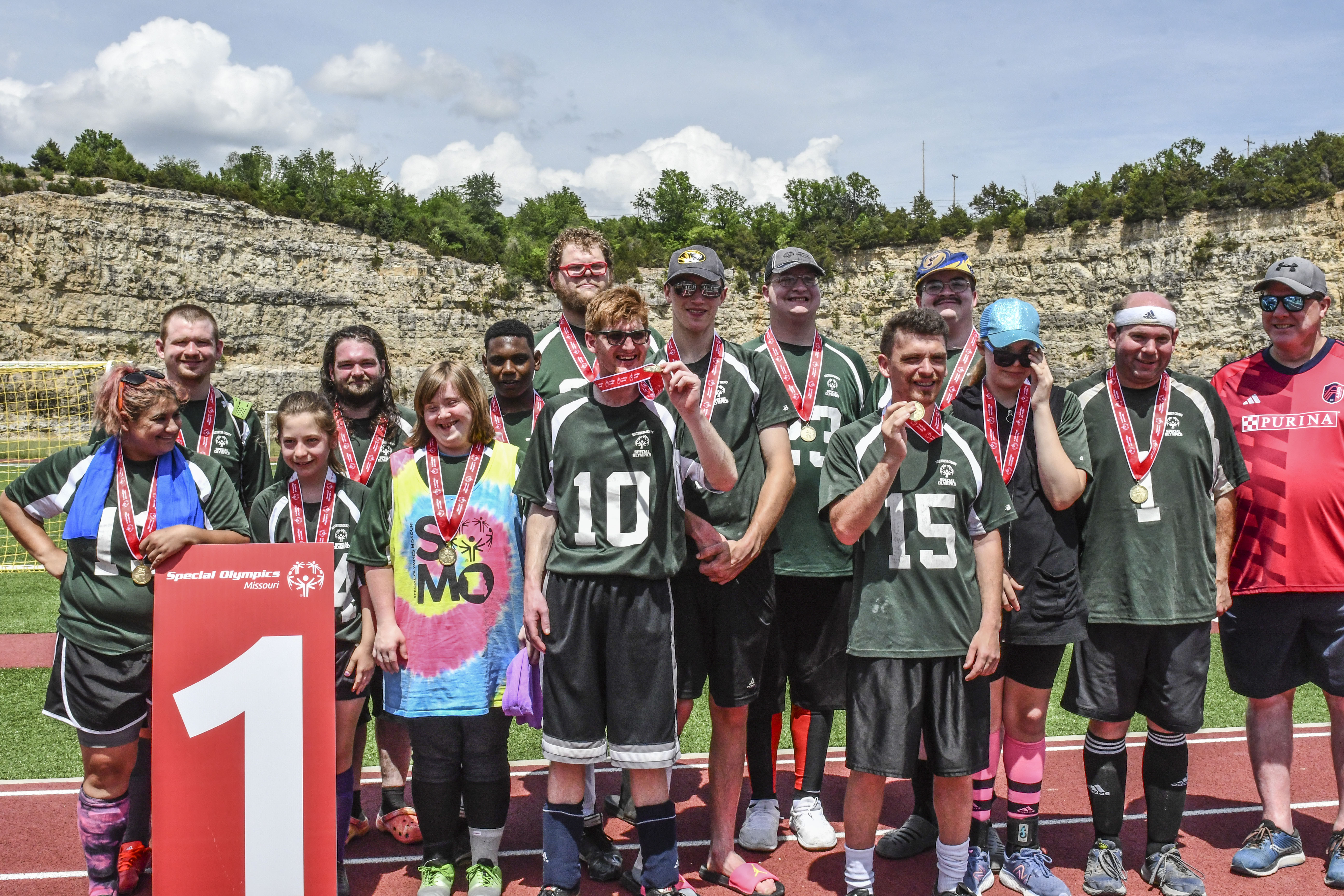 Good sportsmanship is the Golden Rule, and it was definitely on full display throughout the day. SOMO staff members recognized three individuals with Eunice Kennedy Shriver Sportsmanship Coins!
Southwest County Tigers soccer player Chris Gardner was the first to receive an EKS Sportsmanship Coin. He displayed incredible sportsmanship during all three games on Saturday.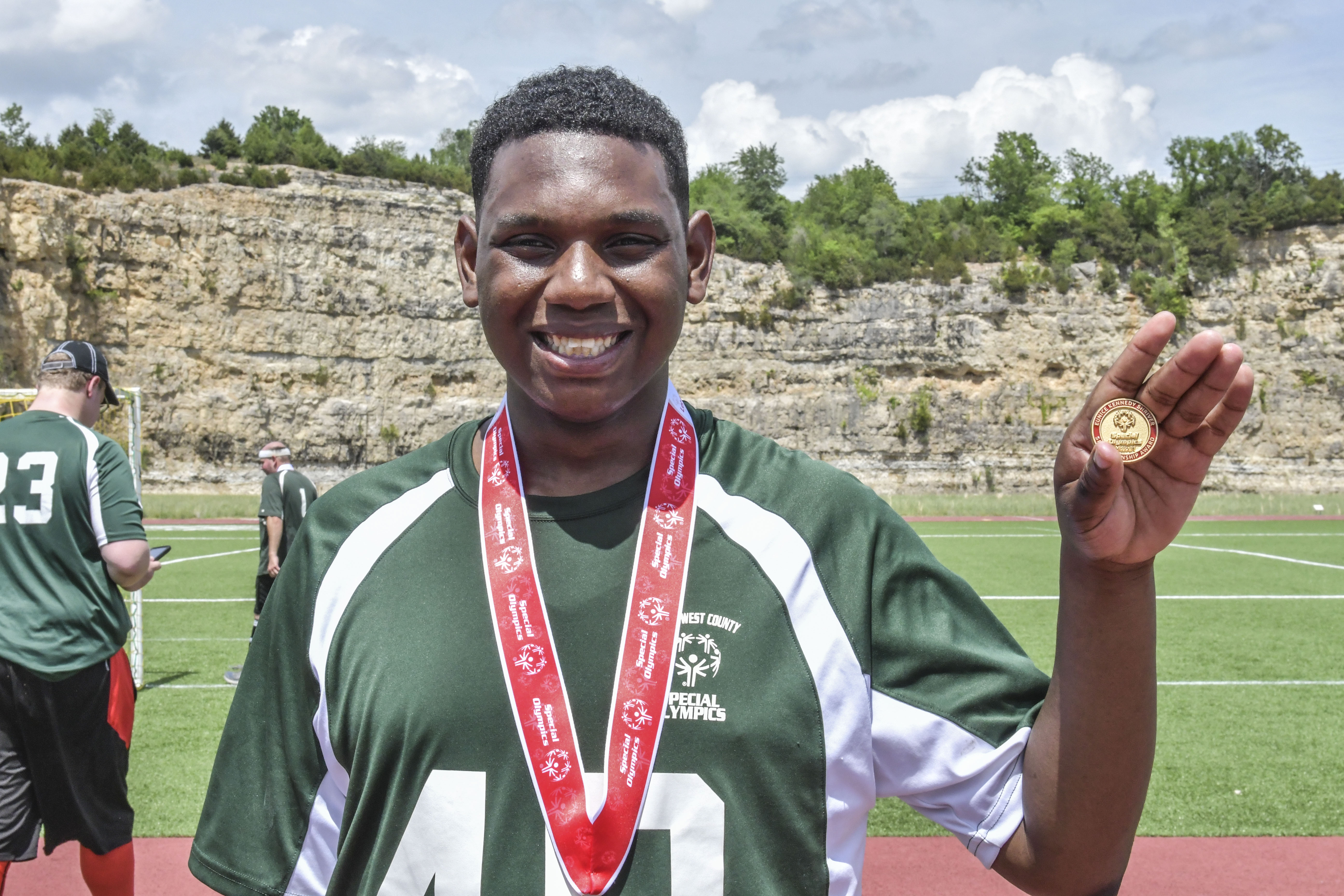 Southwest County Lions player Ryan Walz also earned a Eunice Kennedy Shriver Sportsmanship Coin. He helped lead the Lions to a gold medal, while displaying excellent sportsmanship along the way!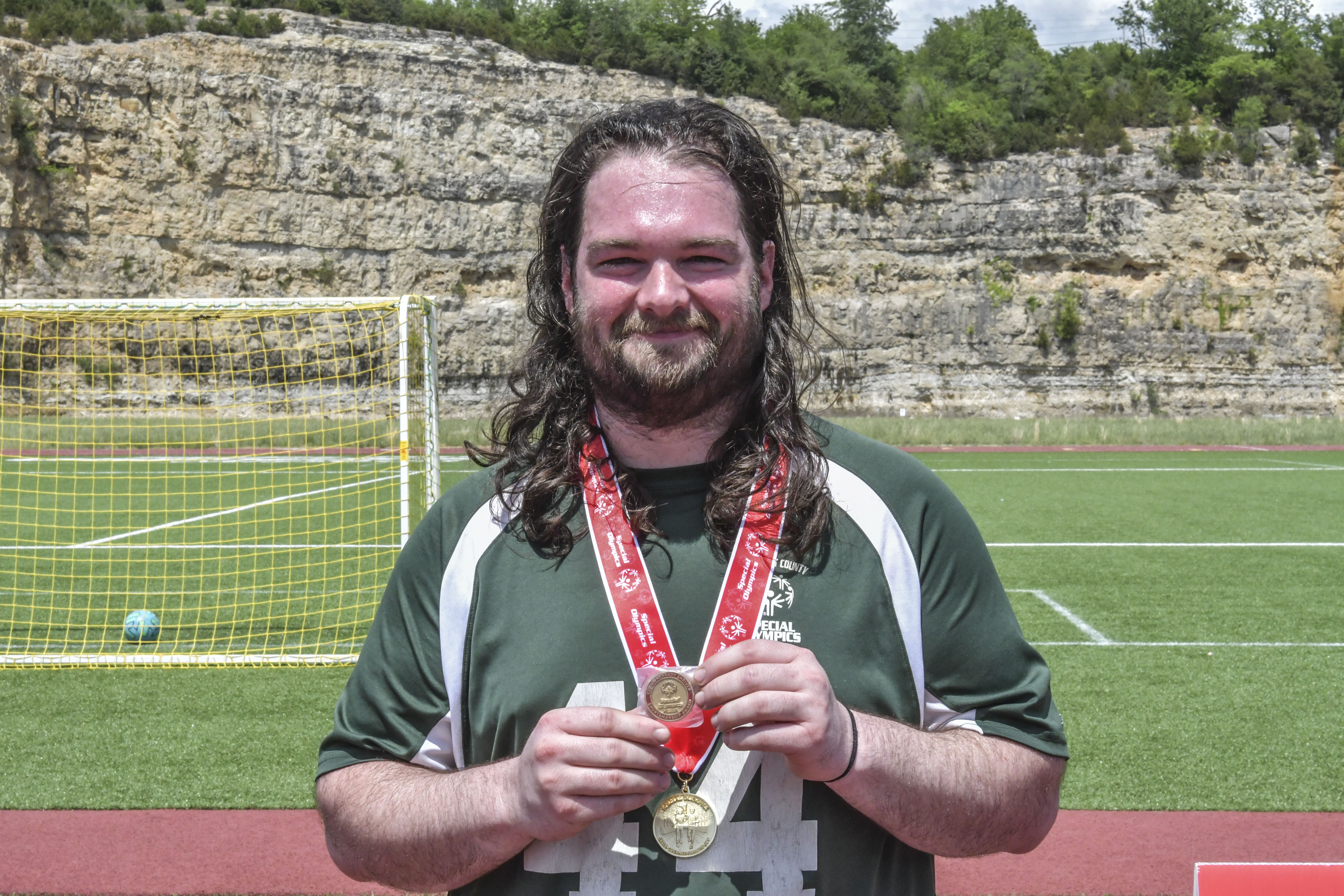 Warren County Strikers soccer player Jacob Ritter was the third person to receive a Eunice Kennedy Shriver Sportsmanship Coin. He went above and beyond to make sure his teammates as well as players from the opposing teams felt encouraged throughout the day.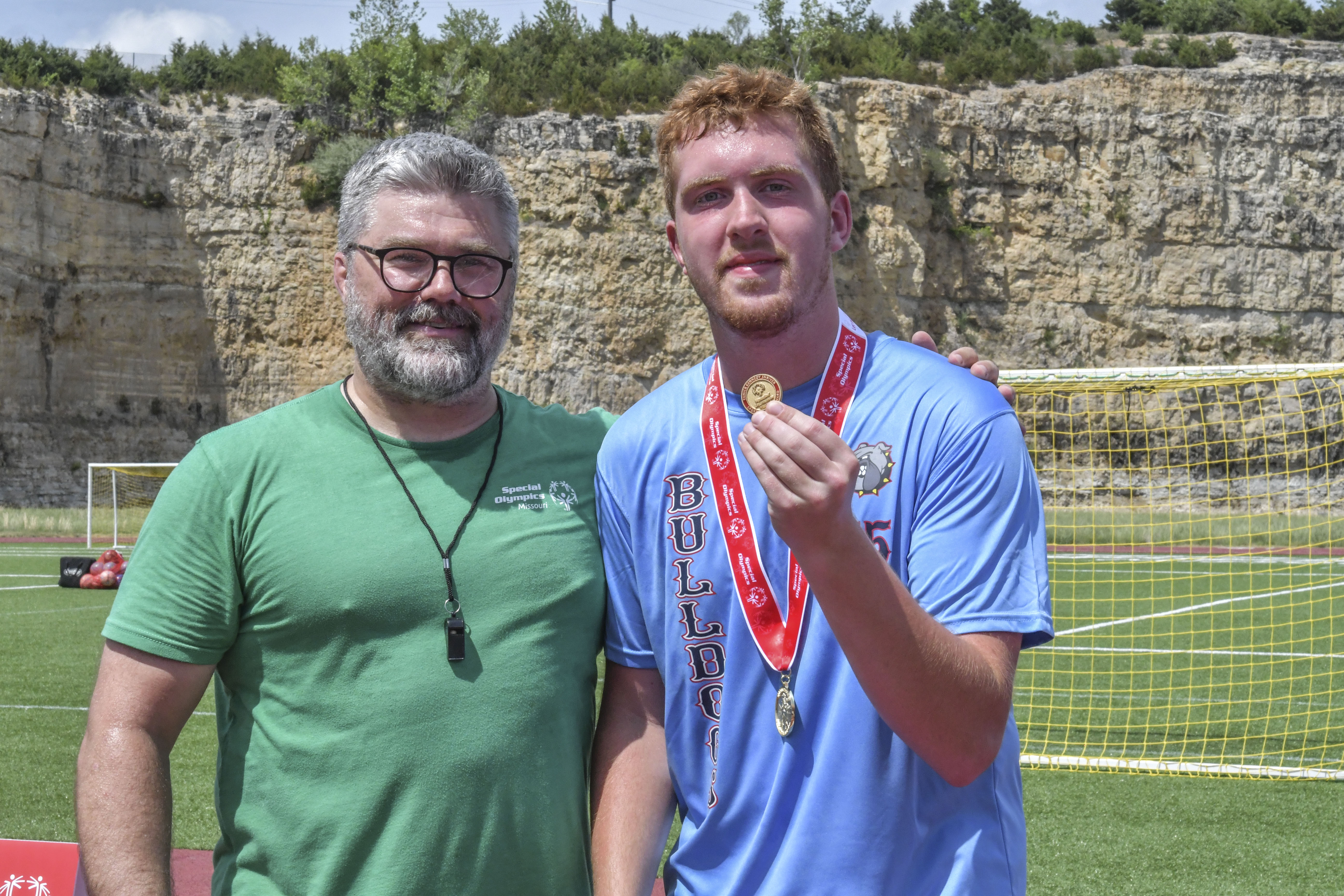 One of SOMO's local cheer teams, the SOMO Spirit Squad, performed during the breaks between the games.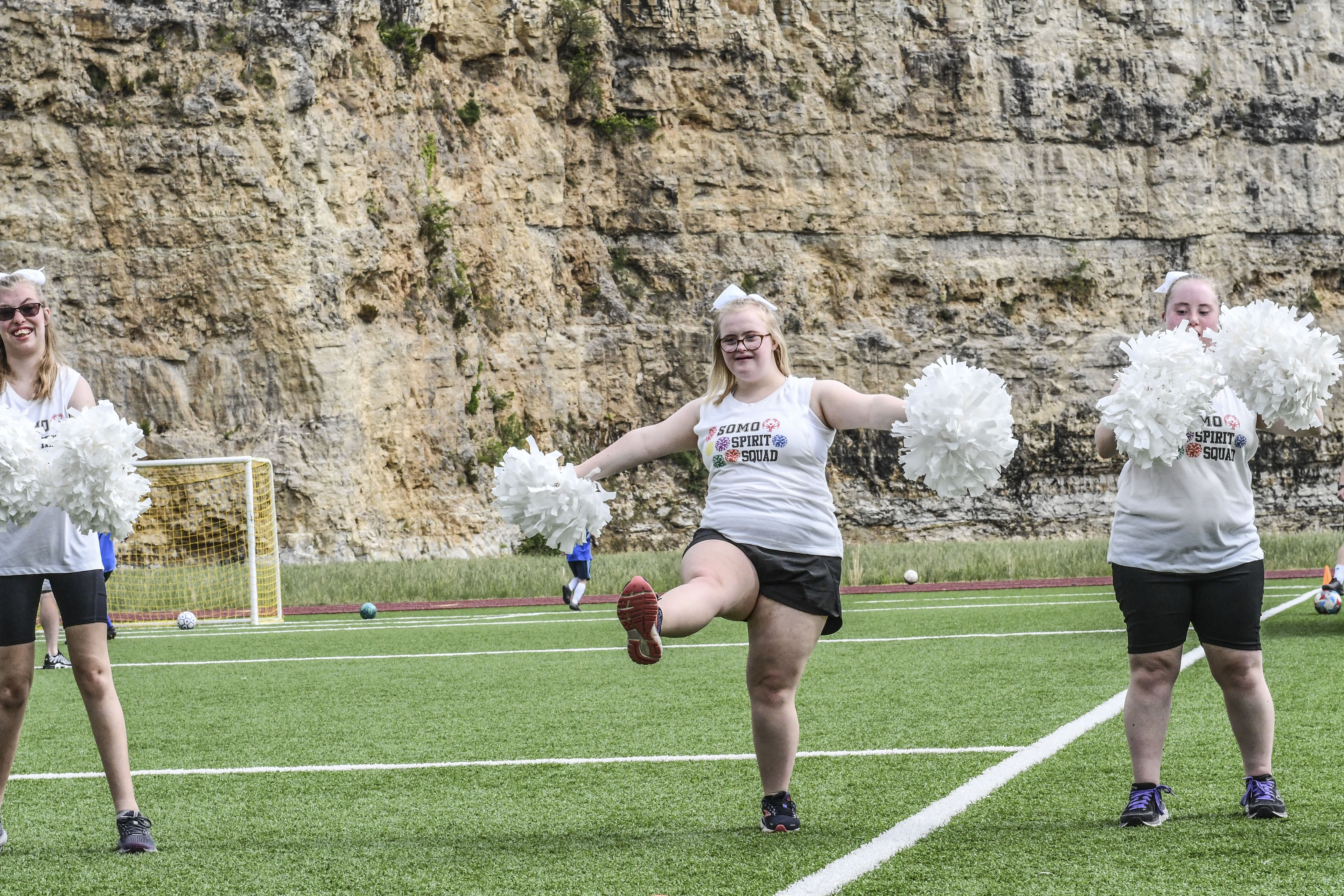 SOMO would like to thank all of its amazing volunteers for a successful event.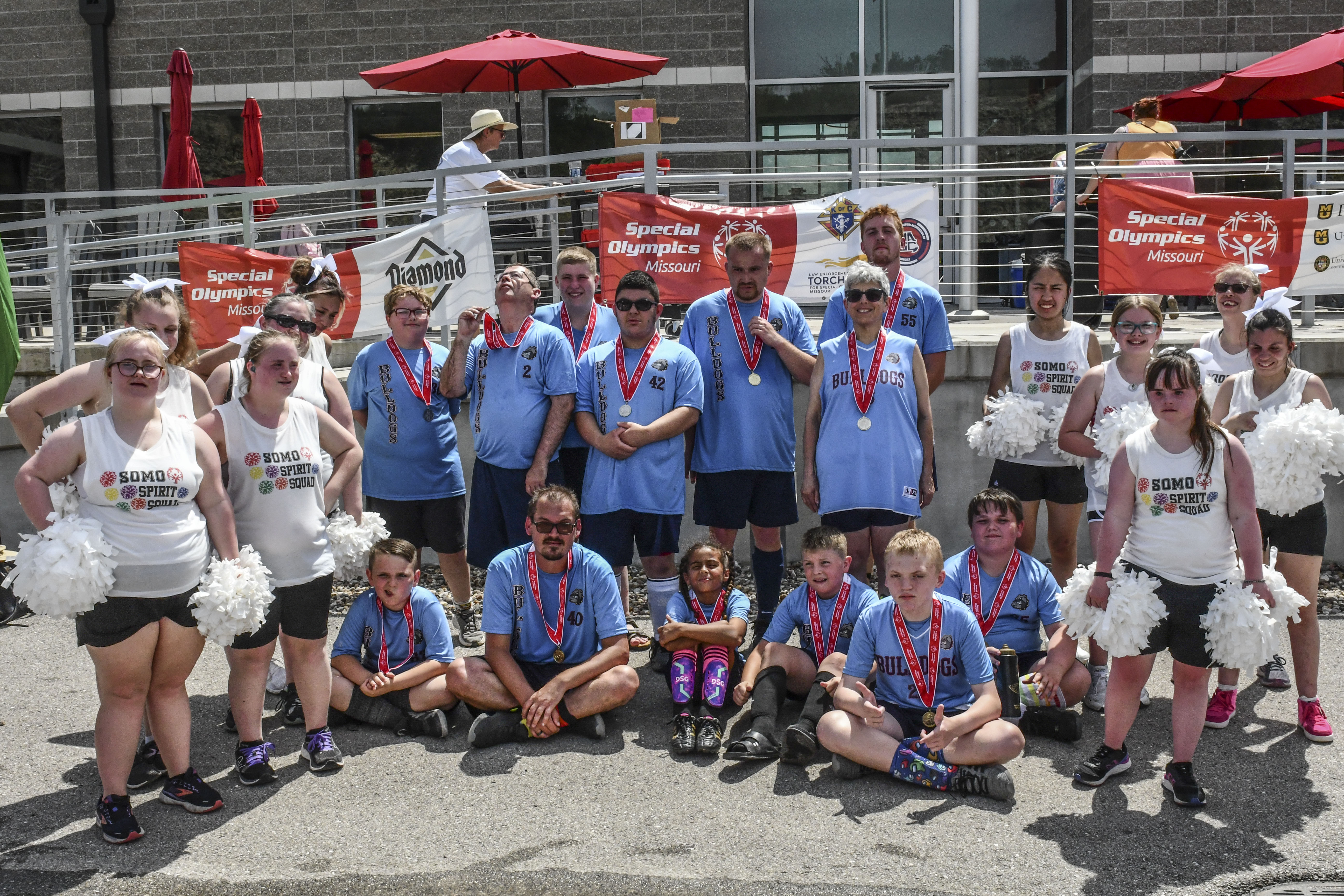 Thank you so much to all of our sponsors!
Statewide Partners: Law Enforcement Torch Run (LETR), Missouri Association of Student Councils (MASC), Diamond Pet Foods, Veterans United Home Loans, Knights of Columbus, University of Missouri System, University of Missouri and MU Health Care.