SOMO athlete inducted into St. Joseph Area Sports Hall of Fame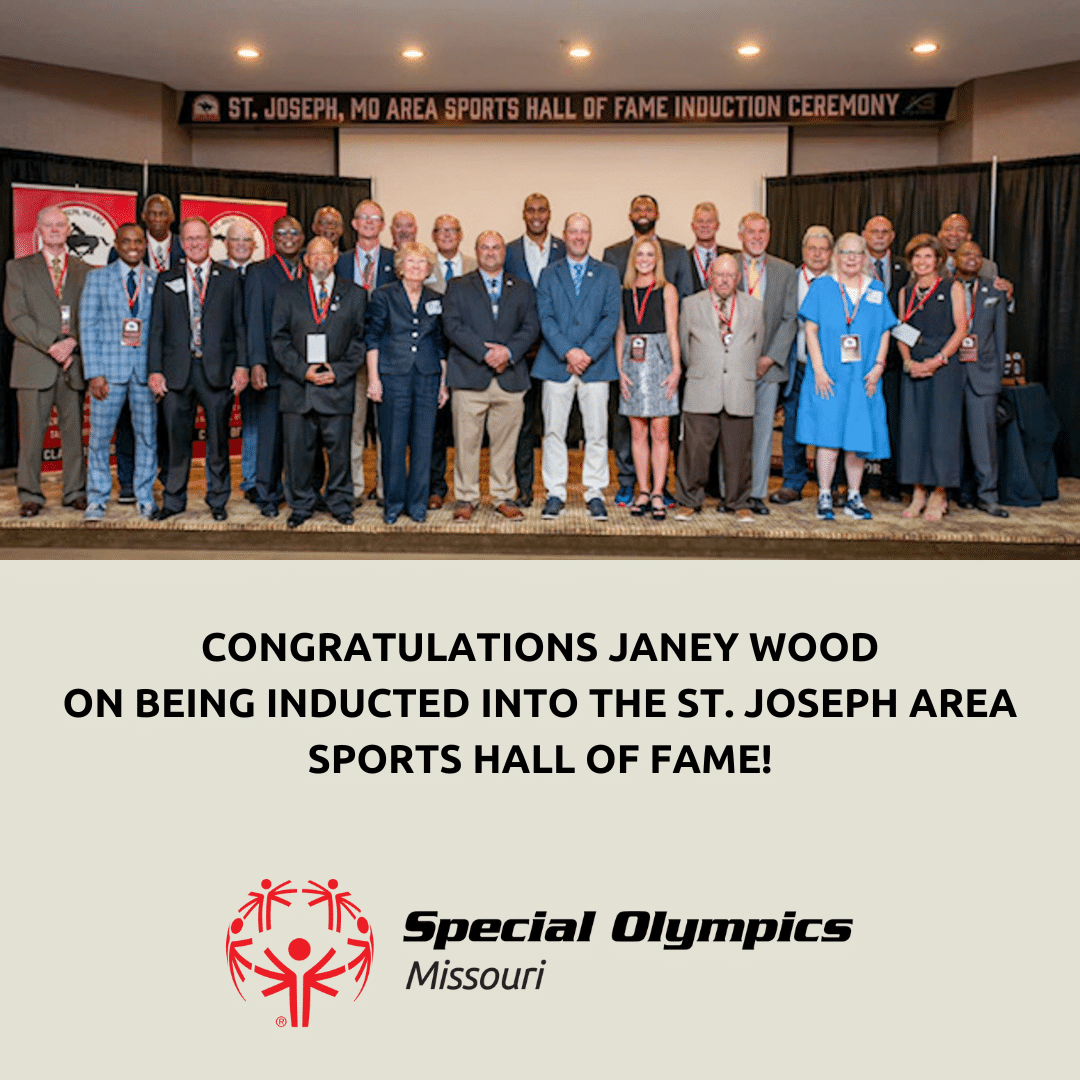 ST. JOSEPH – Longtime Special Olympics Missouri (SOMO) athlete Janey Wood was inducted into the St. Joseph Area Sports Hall of Fame on Sunday, August 27.
SOMO's North Area Development Director Melody Prawitz had the opportunity introduce Janey up on the stage. Melody has known Janey for 39 years!
 "I have seen so much growth in Janey over the years, and it was a great celebration to what she has done," Prawitz said.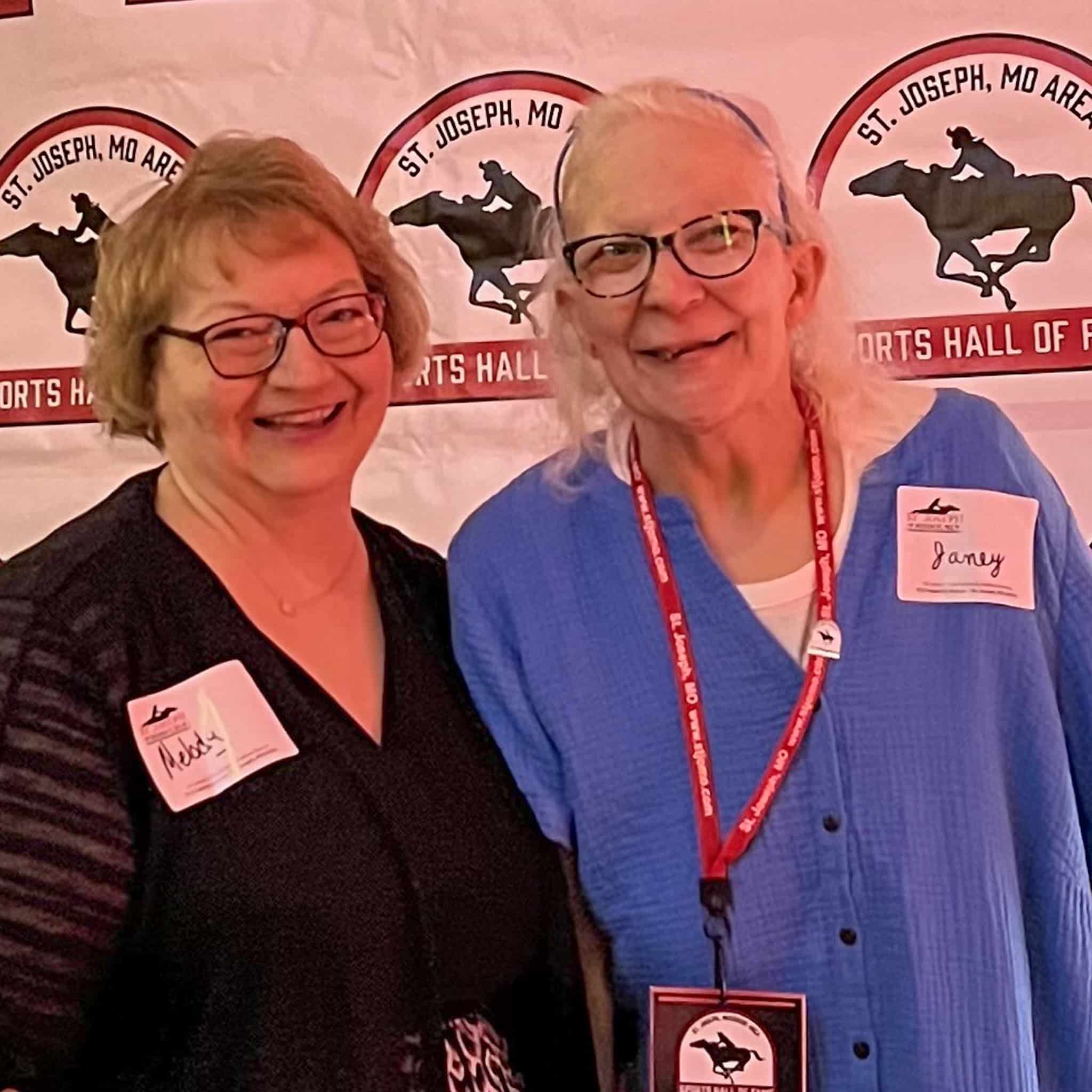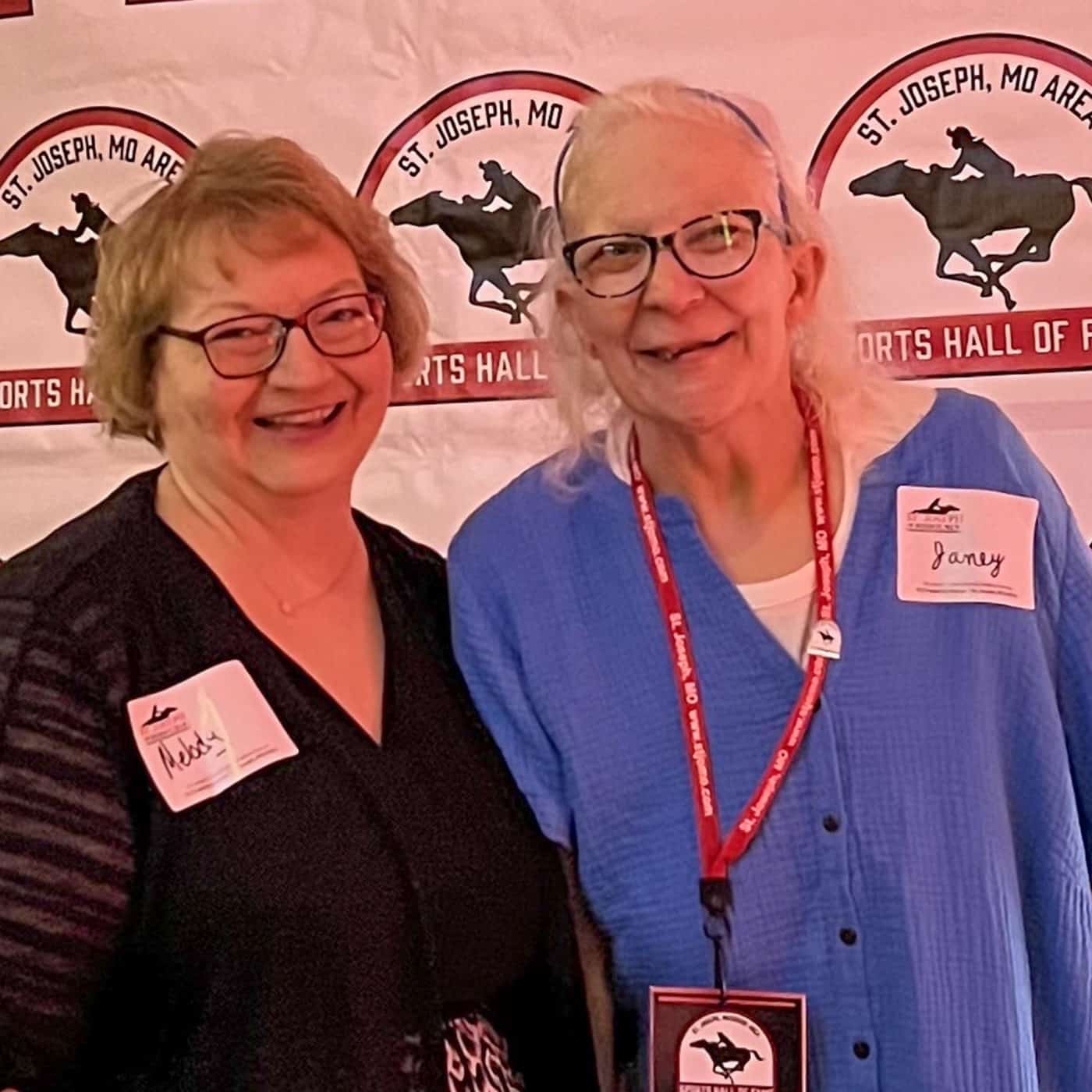 Wood has been a SOMO athlete for more than 25 years. She has excelled in multiple sports, including softball, swimming, track and field and bowling.
Janey is also the daughter of SOMO Hall of Famer Jo Wood. Jo served SOMO through many capacities for many years in the North Area. She was often found helping out in the North Area office.  She joined the SOMO Board of Directors in 2003 to continue her work for the organization and served on the board until 2006. Jo passed away at the age of 91 in 2018.
Five years later, Jo's daughter Janey is now also a Hall of Famer. Fittingly, Jo was inducted into the SOMO Hall of Fame exactly 25 years ago.
"Seeing Janey being inducted in St Joseph Area Sports Hall of Fame 25 years after her mother was inducted into Special Olympics Missouri Hall of Fame was very emotional as both have been part of my participation in Special Olympics since day one," Prawitz said.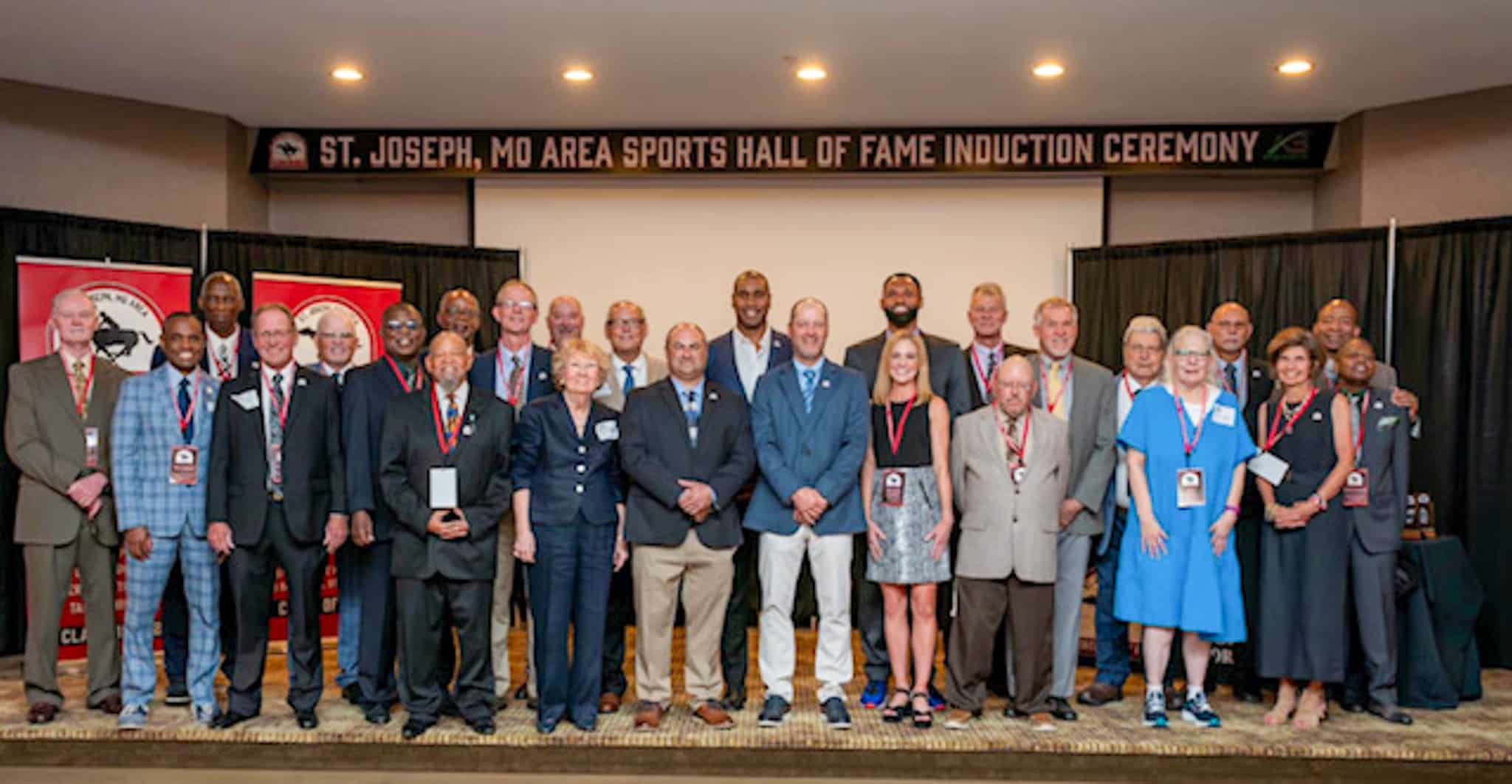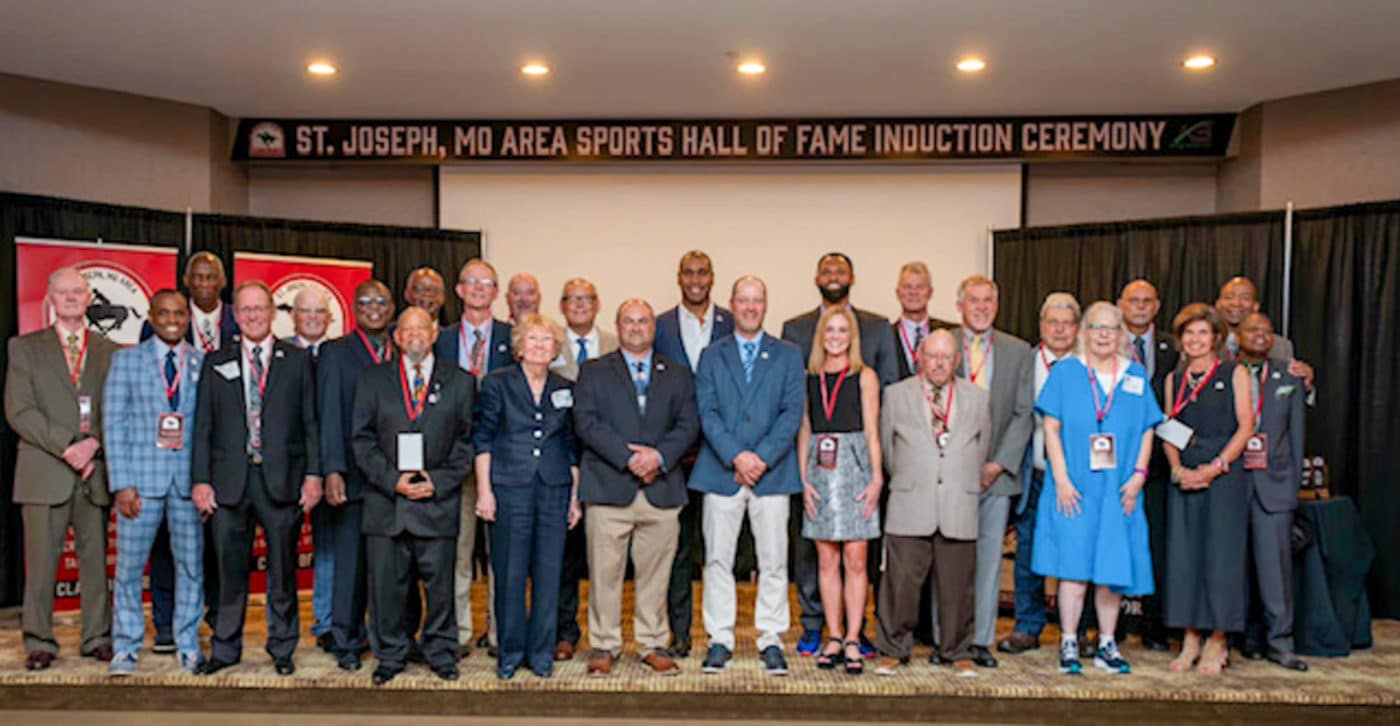 You can see the entire Hall of Fame Class of 2023 below:
Dwayne Blakley
Ann Marie (Brooks) Chappell
Kathleen (Heckman) Winegardner
Pete Kelley
Brad Nurski
Martin Rucker
Paul "Pop" Springer
Chris Tabor
Jim Wright
1976 Lafayette High School Boys Basketball State Champions
Jane Wood – Special Olympics Area Athlete of the Year presented by the Hook Family
The St. Joseph Area Hall of Fame is in honor and memory of Frank O'Malley. O'Malley is also a SOMO Hall of Famer. He was inducted into the SOMO Hall of Fame back in 2010.
Frank O'Malley's most notable achievement for Special Olympics Missouri was his creation of the 26-year relationship between SOMO and the military installation, which he initiated when he worked at Fort Leonard Wood in 1975. Beyond this, Frank has been instrumental in the development and growth of the sports programs in northwest Missouri.
Frank's passionate vision for a self-sustaining organization led to the creation of the SOMO Endowment Fund (SEF). The SEF was instrumental in fundraising for the Training for Life Campus, which provides resources and training for current and future SOMO athletes and coaches.