SOMO athlete co-announces NFL Draft pick in Kansas City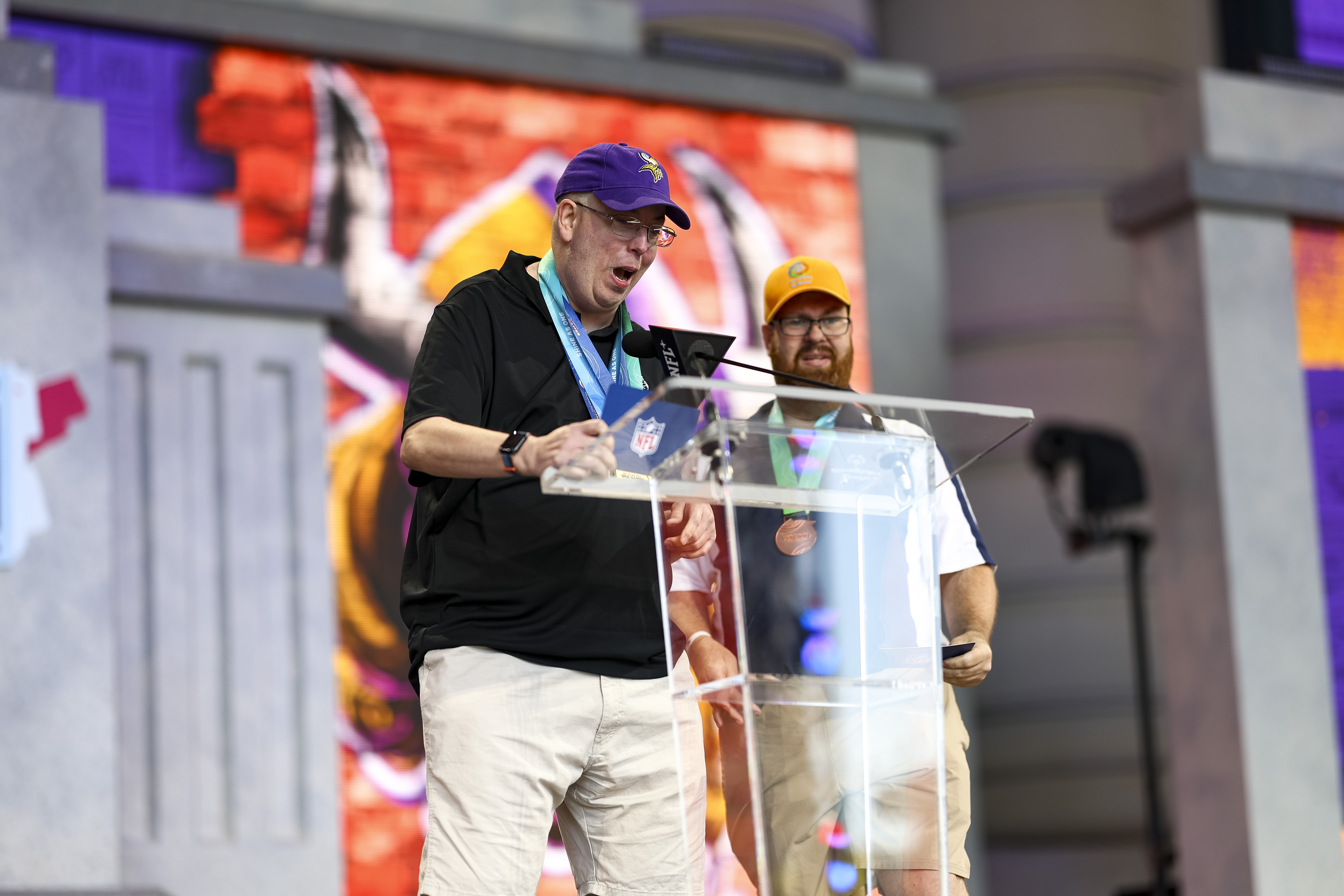 KANSAS CITY – Special Olympics Missouri athlete Richard Scott and Special Olympics Kansas athlete Josh Alters co-announced the Minnesota Vikings pick on Day 3 of the NFL Draft in Kansas City on Saturday, April 29.
"It was a great time, and it was wonderful to do that right there," Scott said. "It was amazing. Best thing to do."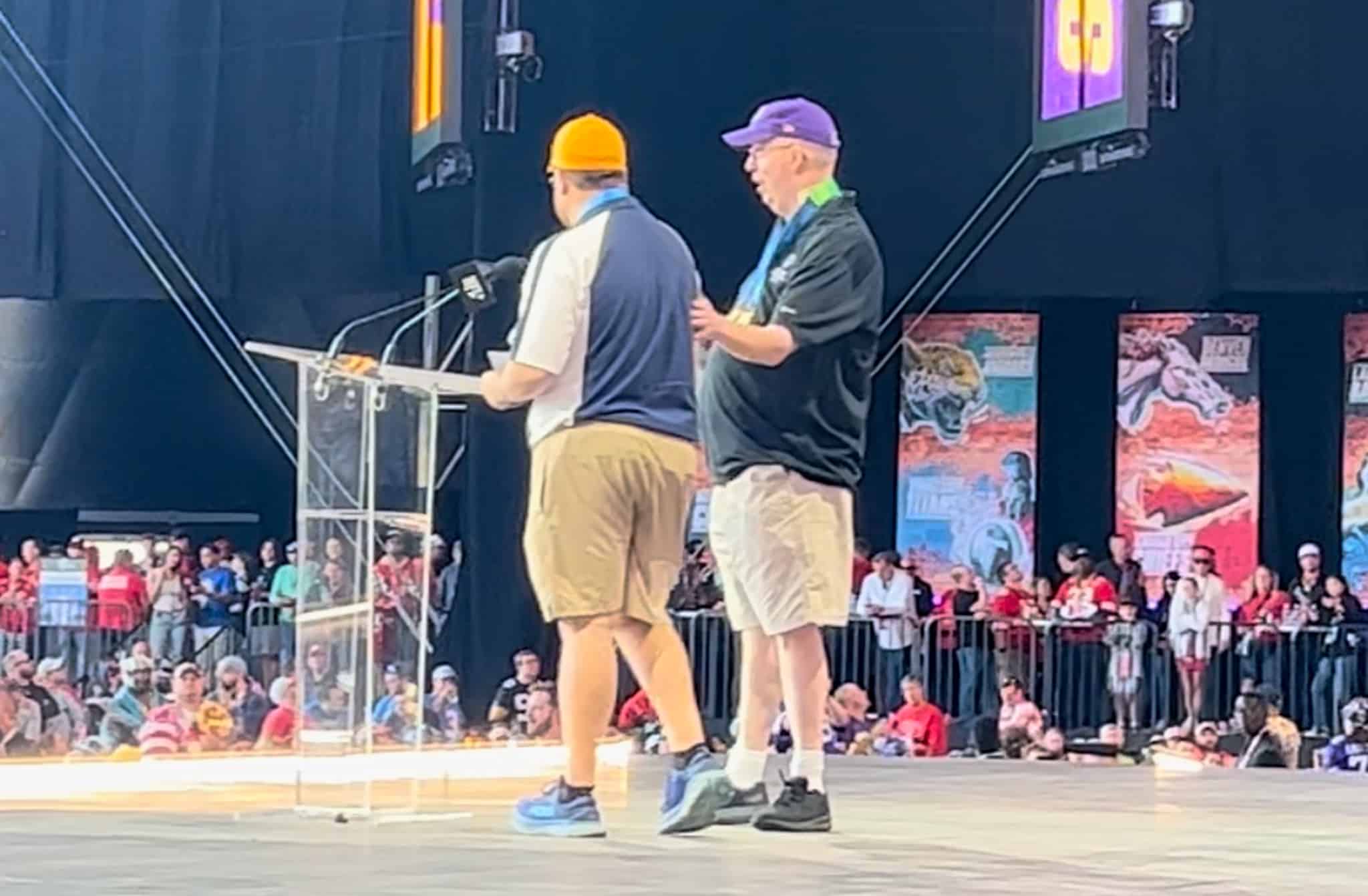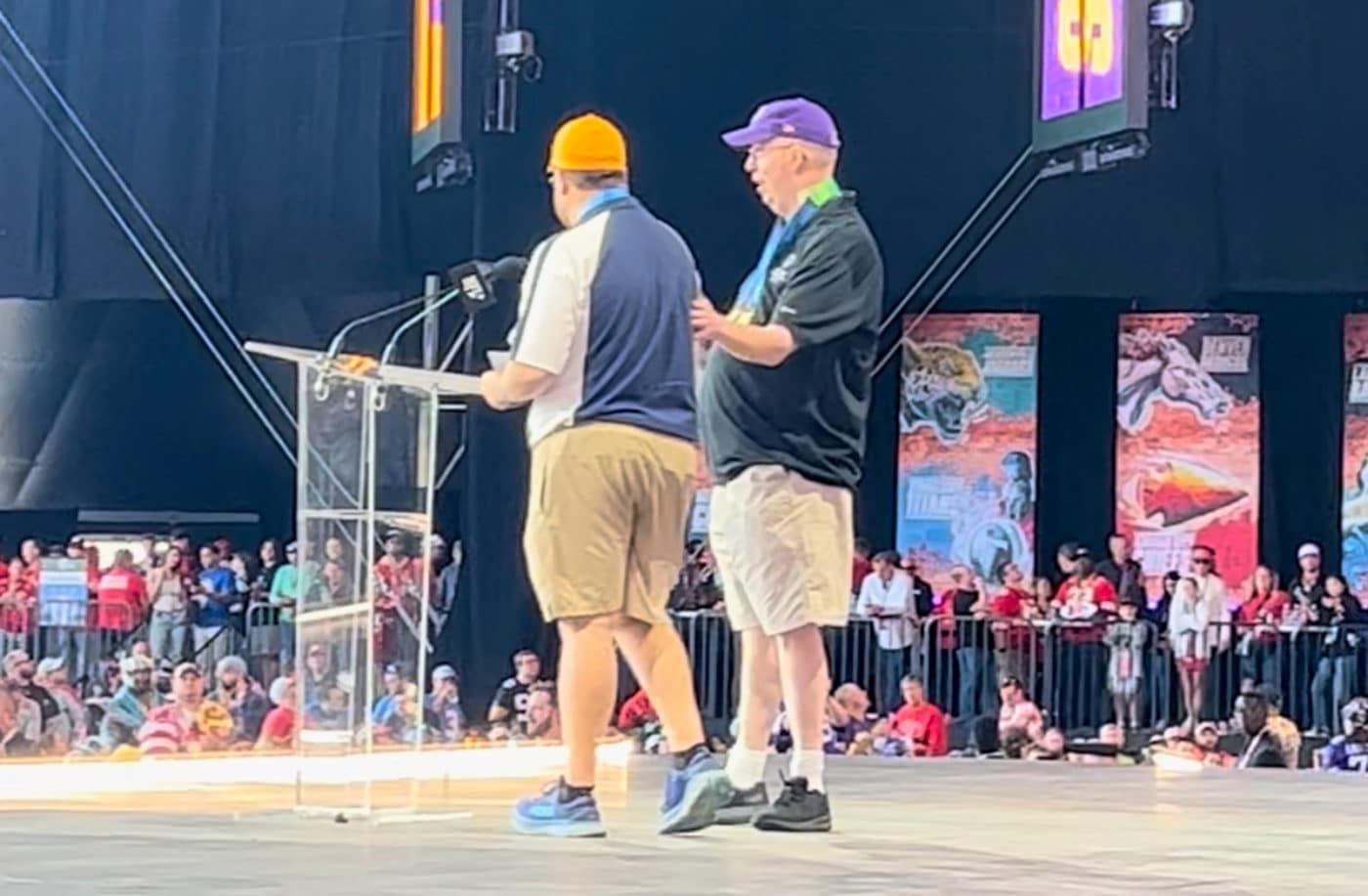 The Vikings selected LSU defensive tackle Jaquelin Roy with the 141st overall pick in the fifth round.
Richard has participated as a multi-sport athlete with Special Olympics Missouri for over 28 years. Over the years, he has competed in many sports including flag football. In 1999, Richard was selected to represent the USA in tennis at the 1999 Special Olympics World Games in North Carolina. In addition, he was chosen to represent Missouri in Unified golf at the 2010 Special Olympics National Games in Nebraska. Last year, Richard and his Unified flag football team represented Missouri at the 2022 Special Olympics USA Games in Orlando, Florida, where they won the bronze medal.
You can read more about this opportunity here!