SOMO athlete and employee Allen Tobin shares inspiring health story at APHA Conference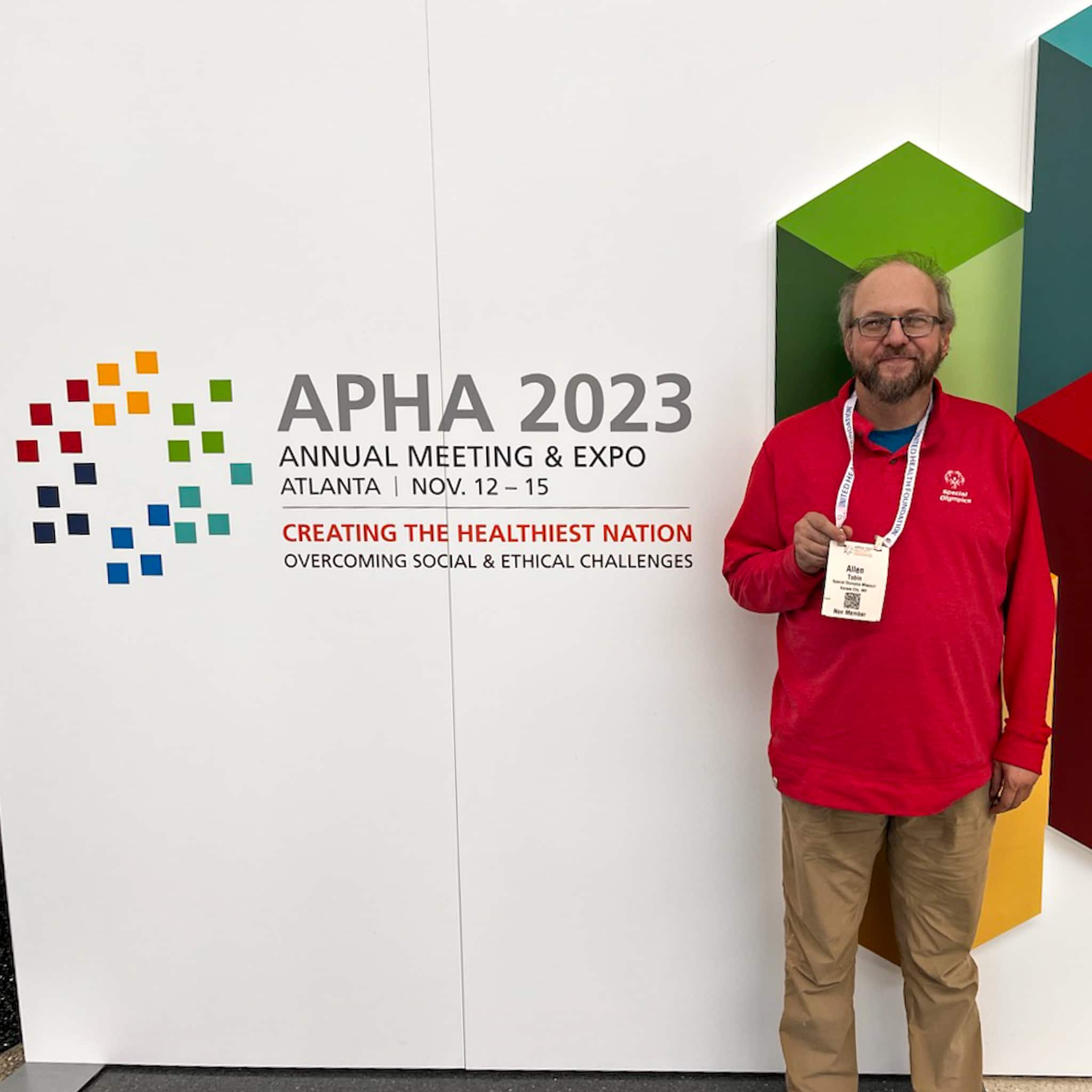 ATLANTA – Special Olympics Missouri (SOMO) athlete and employee Allen Tobin shared his inspiring health story on a global stage during the American Public Health Association (APHA) Annual Meeting and Expo on Nov. 13, 2023.
Allen was joined by several other delegates from Special Olympics. Their goal was to continue to spread awareness of Special Olympics' unwavering commitment to health and wellness.
"It was a lot of fun," Tobin said. "It was a huge conference, but it was fun and enjoyable. The group that I was with was a lot of fun."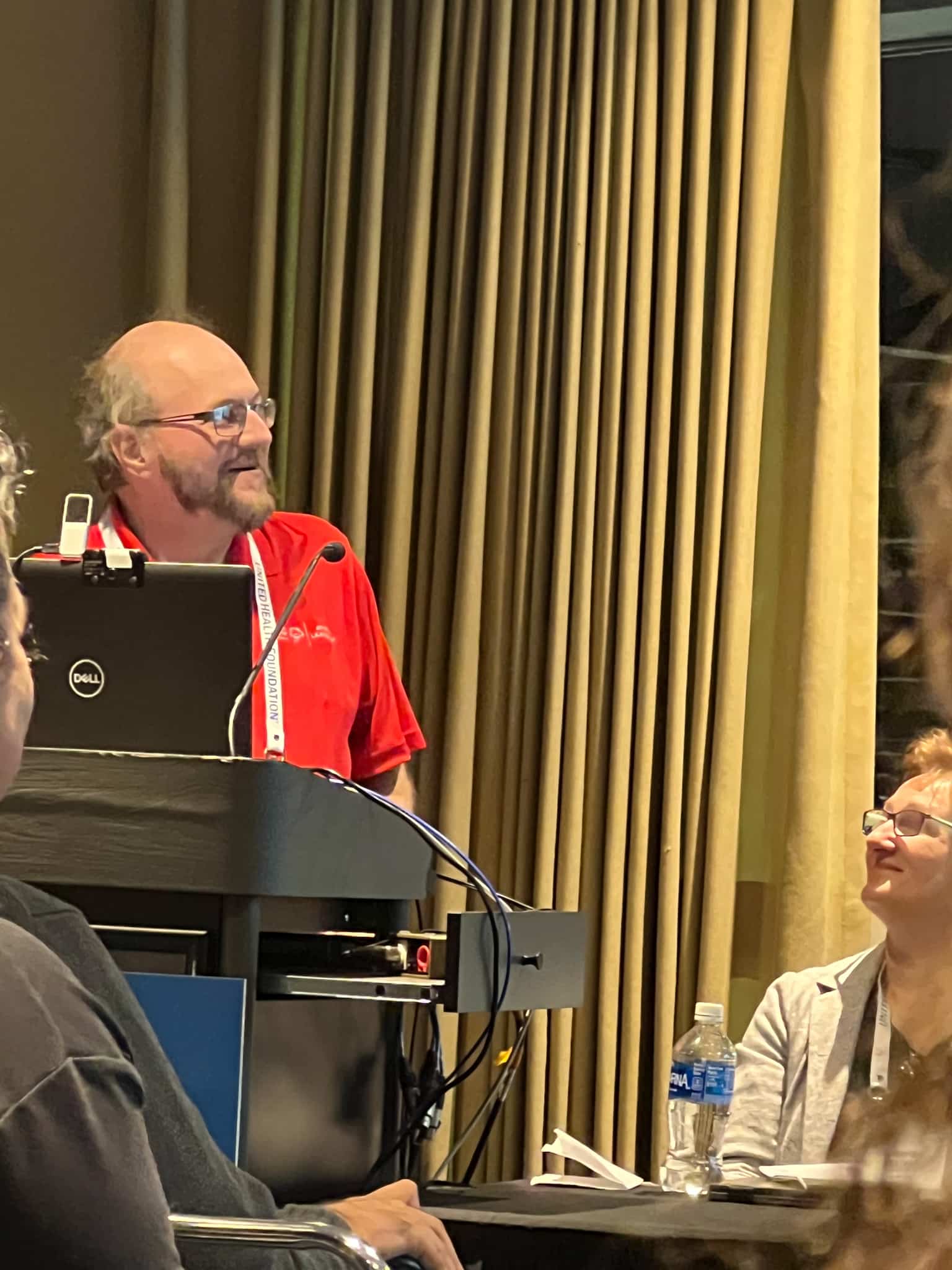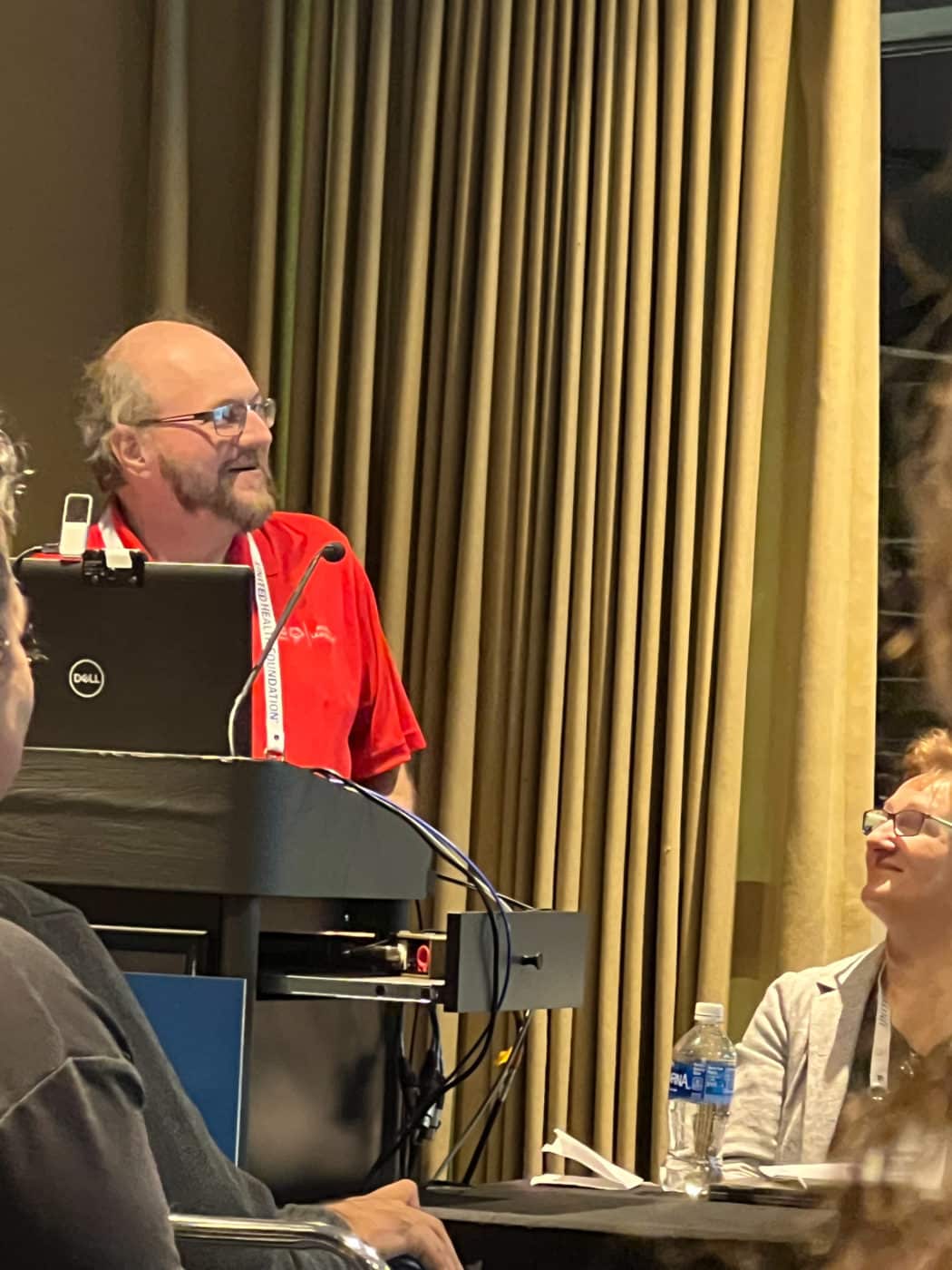 During his speech at the APHA conference, Allen spoke about his health journey. Through Special Olympics' Healthy Athletes program, Allen has received free glasses, dentures and hearing aids. Without these programs, Allen would not have been able to afford any of those three essential items.
"My takeaway was I got to meet and greet with a lot of doctors and health care workers, including people from the CDC," Tobin said. "It was really cool."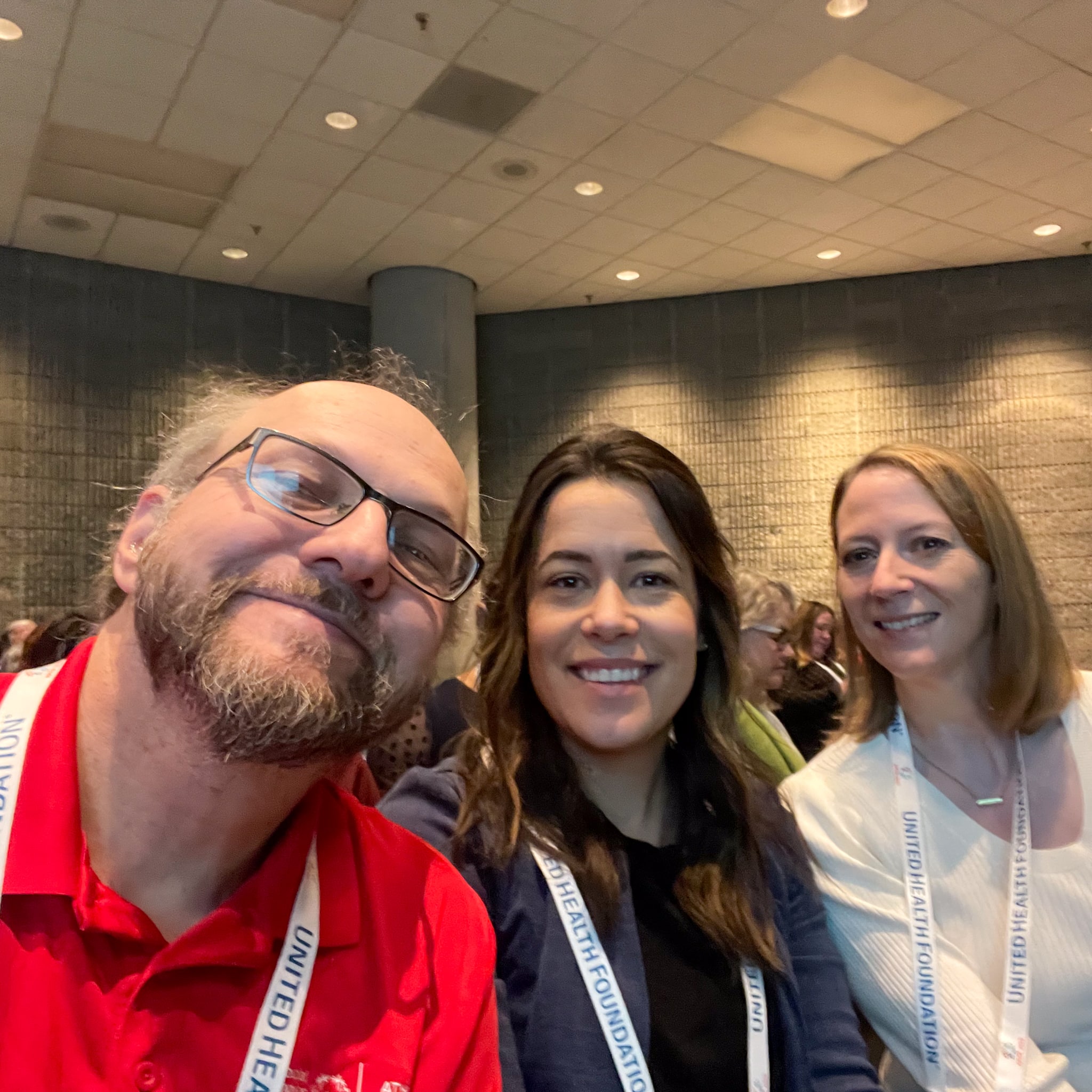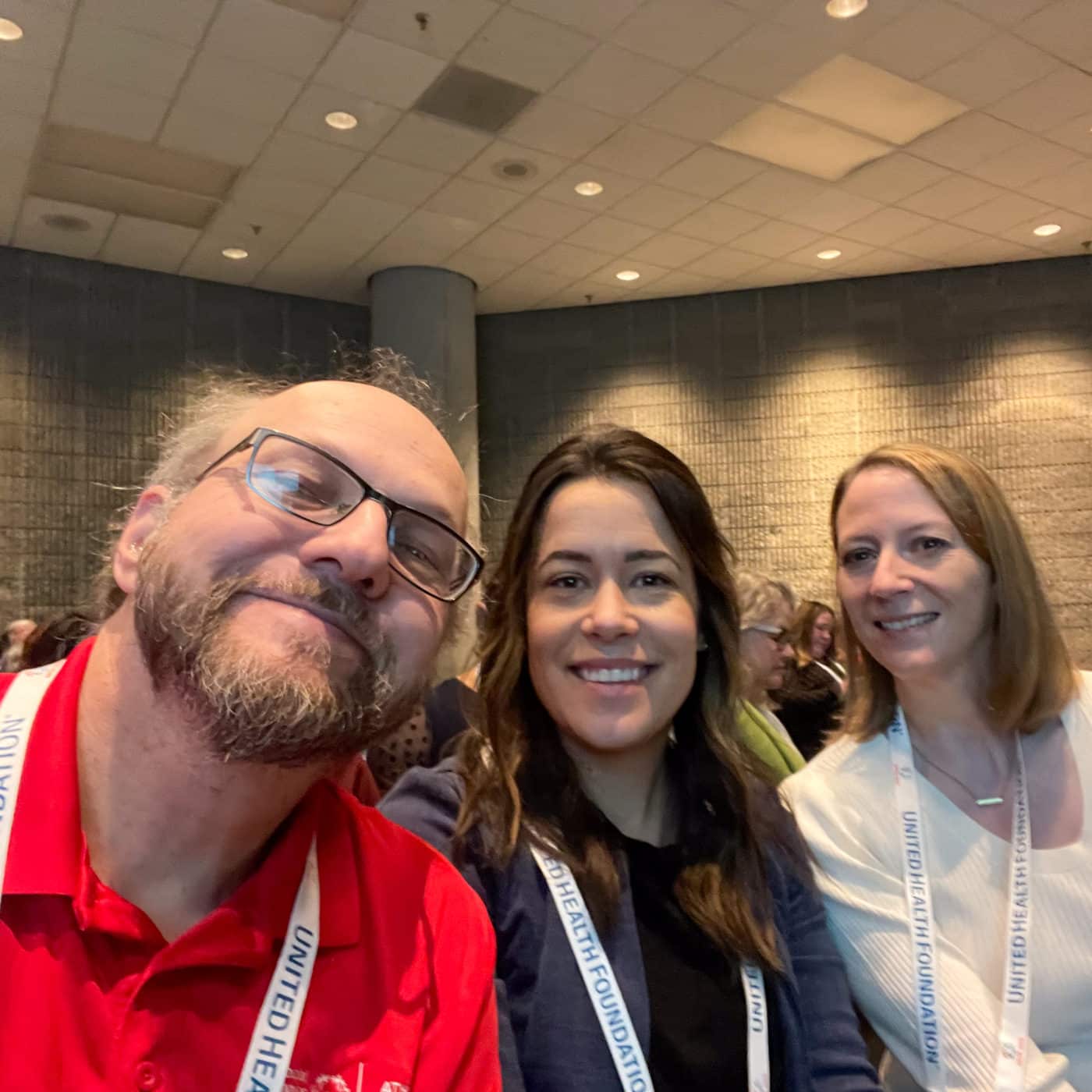 Allen Tobin, a native of Kansas City, Missouri, has been a SOMO athlete for more than 27 years. He is also one of SOMO's most decorated leaders. In 2016, Allen was trained as Missouri's first-ever Health Messenger. A Health Messenger is a Special Olympics athlete who has been trained to serve as a health and wellness leader, educator, advocate and role model within their community.
"It was important to get everybody there to understand how impactful our Health Messengers can be," Tobin said. "It was also important to share what the reality of health care for people with intellectual disabilities truly is because we don't always have access to health care."
You can learn more about Allen's story in the video below.
Allen is one of several Health Messengers currently in Missouri. For more information on how to become a Health Messenger, please visit somo.org/health or contact Maci Arnold at arnold@somo.org.