SOMO announces six area finalists for Drive it Home Raffle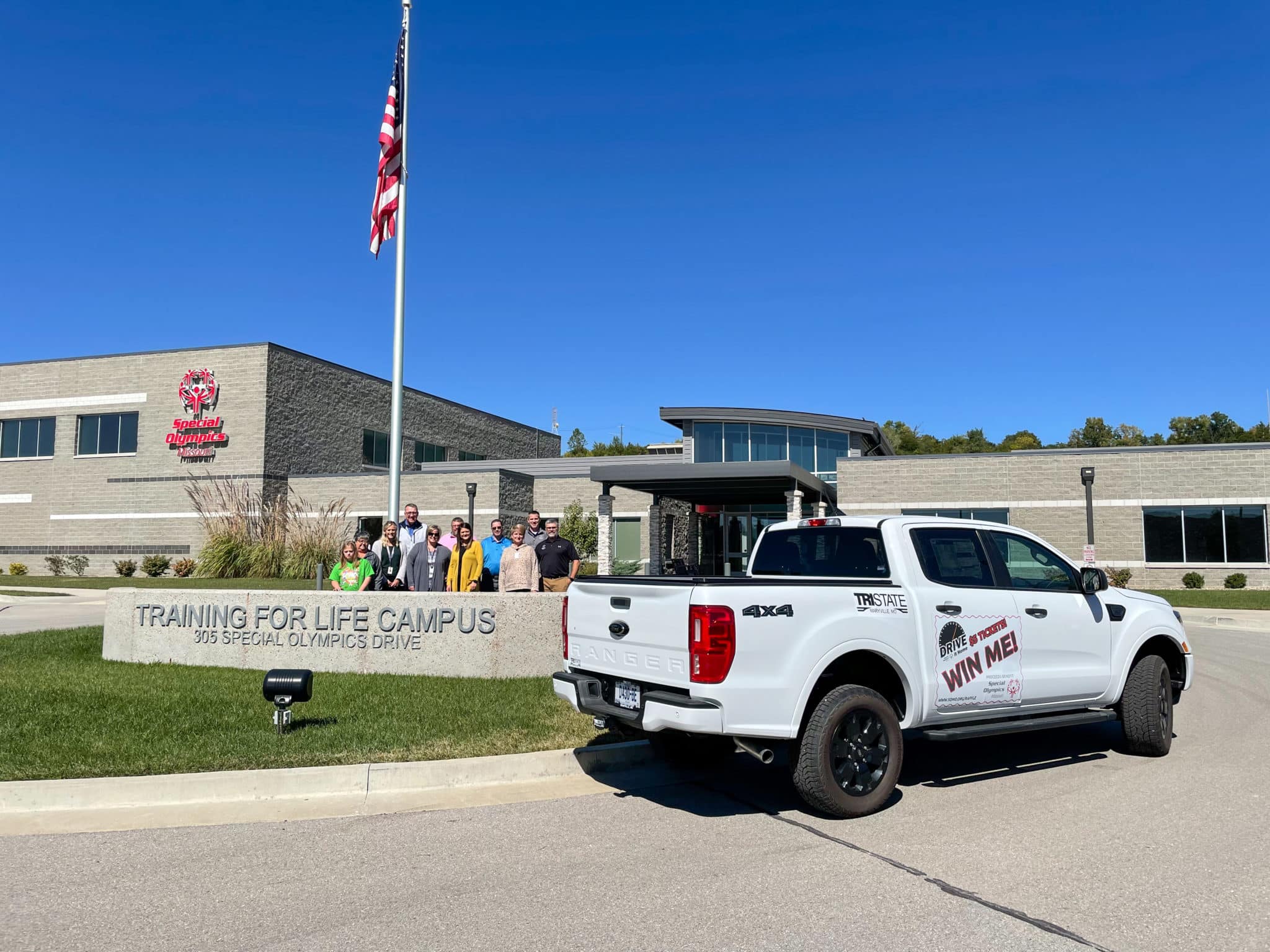 JEFFERSON CITY – Special Olympics Missouri (SOMO) is one step closer to naming a grand prize winner for the 2022 Drive it Home Raffle!
Each of SOMO's six area offices held a drawing last week to pick an area winner. The following six area finalists will travel to SOMO's Training for Life Campus in Jefferson City for the grand prize drawing on Friday, Dec. 9! The final drawing for the brand new 2022 Ford Ranger XLT 4×4 will begin at 11 a.m., and it will be live-streamed on SOMO's Facebook page.
Kansas City Metro Area: Connie Foster purchased 10 tickets online from her daughter, who is a SOMO athlete. Connie volunteers as an assistant coach in the Kansas City Metro Area. If she were to win the truck, she said she will use it to drive her team on a vacation in May! Ticket #: 11658
St. Louis Metro Area: Terry Wright purchased tickets online from three different law enforcement agencies in the St. Louis Metro Area. Terry always supports different SOMO events hosted by local law enforcement, such as the Drive it Home Raffle, Polar Plunge or the Pigskin Madness event. If he were to win the truck, he said he would keep it and maybe put it in the fleet for his towing company. Ticket # 26118
Southwest Area: Georgia Powell purchased 50 tickets online from SOMO staff member Haley Blevins. Haley is Georgia's daughter-in-law, and Georgia supports SOMO because her brother and sister were both involved in the program several years ago. Ticket #: 7869
Central Area: David Hoy purchased 50 tickets from our online system. David works for Assured Partners as a benefits consultant. His wife worked for SOMO many years ago in Joplin. If David were to win the Ford Ranger, he will keep it as his lake truck at his property on Table Rock Lake. Ticket #: 16876
Southeast Area: LeeAnn Campbell purchased 10 tickets from Ford Groves in Cape Girardeau. She is from Cape Girardeau and supports SOMO in her community. LeeAnn's children have volunteered for their local SOMO program, and she is friends with Scott and Penny Williams – the SOMO staff in the area. If Lisa were to win the Ford Ranger, she sad she would consider gifting it to her brother who needs a vehicle! Ticket #: 53128
North Area: Sharon Miller purchased 2 or 3 books from SOMO staff member Melody Prawitz. She volunteers her time to help Melody with all of her different fundraisers in the area. If she won the Ford Ranger, she said she is certain that someone in her family could use it! Ticket #: 46911
SOMO will also draw and announce the winner for its 50/50 raffle winner on Friday!
After the drawings, SOMO will host its annual Law Enforcement Torch Run Celebration Lunch at 11:45 a.m. at the Training for Life Campus. For more information, please check out our previous news release!