Shaquille O'Neal visits with Special Olympics Missouri Hall of Fame athletes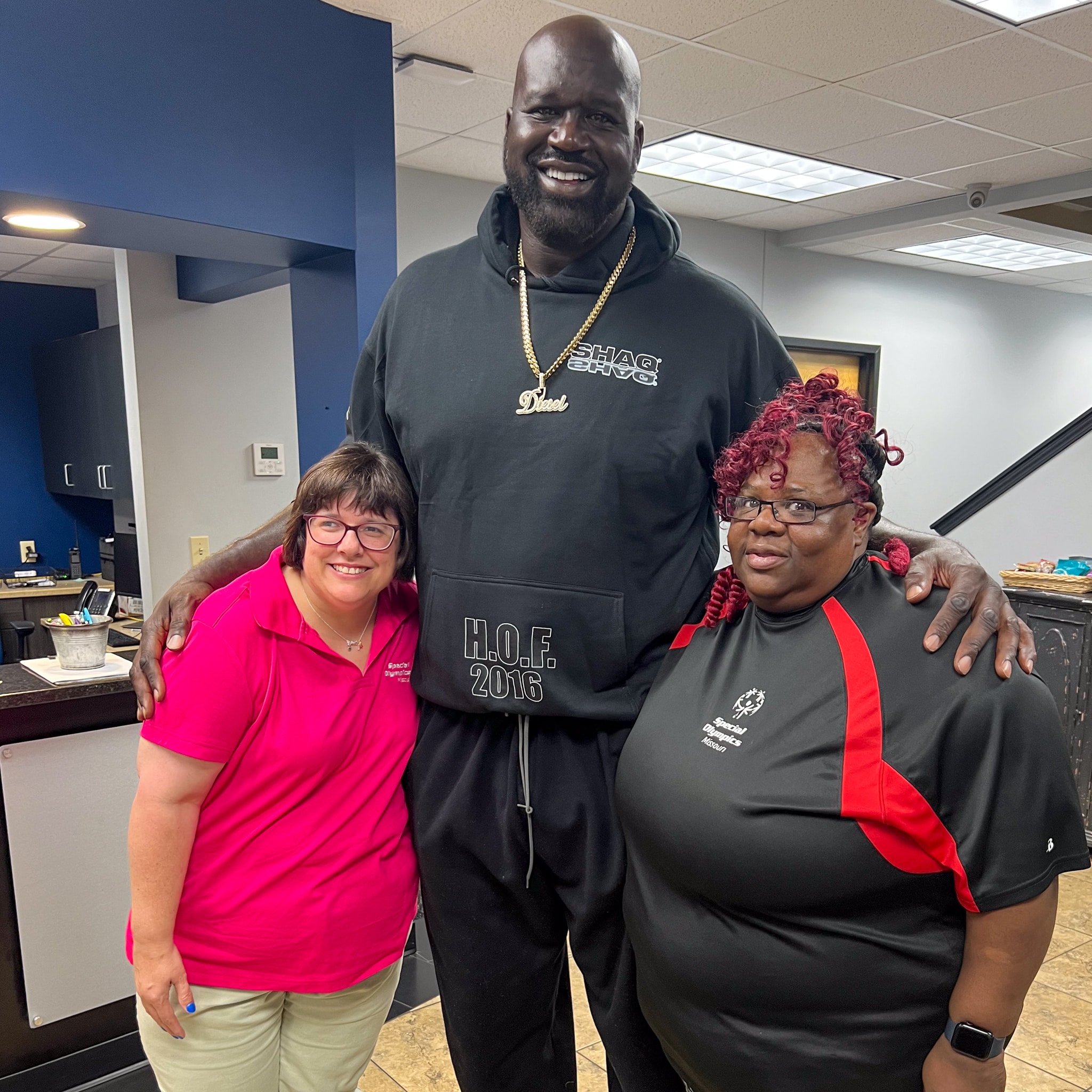 COLUMBIA – NBA legend Shaquille O'Neal visited with two Special Olympics Missouri legends on Thursday, August 24 in Columbia! He met SOMO Hall of Famers Sarah Byland and Shirlene Treadwell at Columbia Regional Airport!
"I want to give a shoutout to all of the SOMO athletes," O'Neal said. "Make sure you guys and gals keep competing. Love you very much."
Shaq also gave a shoutout to our SOMOJO campaign!
"To all of you athletes, let's keep the SOMOJO going!" O'Neal said. "Come on! Come on! Come on!"
You can learn more about SOMOJO at somo.org/somojo4all.
Shaq was in Columbia with his group, Shaq's Bass All Stars.