Selection Camp, celebration on tap
June 24, 2021
|
Athlete Leadership, Athletes, Central Area, Coaches, Competition, Events, Healthy Athletes, Programming, Sports, Training for Life Campus, Unified Sports, Volunteers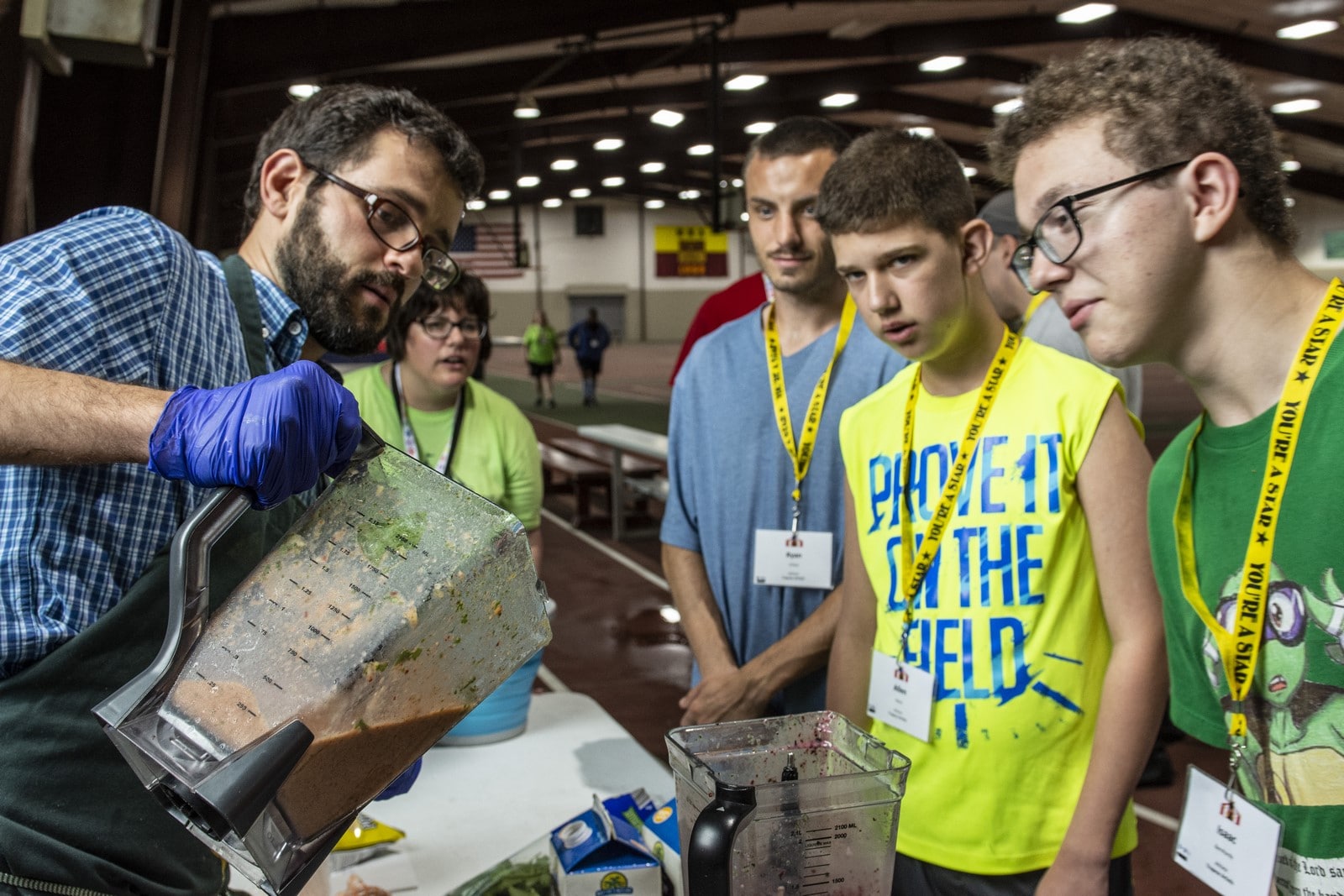 By JODIE JACKSON JR. | Special Olympics Missouri
Two historic events converge Saturday, June 26, at Special Olympics Missouri's (SOMO) Training for Life Campus at 305 Special Olympics Drive in Jefferson City.
First, SOMO celebrates its 50th anniversary with a banquet and ceremony inducting four new members into the SOMO Hall of Fame. Awards for volunteer-, coach-, family-, and athlete-of-the-year will also be given. The awards ceremonies and anniversary celebration begins at 12:30 p.m.
At 2 p.m., around 200 athletes, coaches, and partners will arrive for the start of Team Missouri Selection Camp, which runs through Thursday, July 1. The camp training and competition will determine which SOMO athletes will represent Missouri at the ESPN-sponsored USA Games next summer in Orlando, Fla.
"This is the first time for having Selection Camp at the Training for Life Campus," said SOMO President and CEO Susan Stegeman. "This really is a dream come true for our athletes, our staff, and volunteers. This is why we built this amazing facility. We're so grateful for the generous donors and sponsors who continue to make an invaluable investment in spreading the message that people with intellectual disabilities can – and will – succeed when given the opportunity."
Athletes in nine sports will train at five locations in Jefferson City and Fulton from 8:30 a.m. to noon each day, Sunday through Wednesday. Athletes will be housed at Lincoln University.
Among the highlights of the week is a celebrity softball game and Jefferson City Renegades baseball game at Ernie Vivion Field, 1200 Washington Park Drive, on Sunday evening. SOMO athlete Shane Gardner will sing the National Anthem for the 5 p.m. celebrity softball game and SOMO athlete Victoria Pinda will throw out the first pitch. SOMO athlete Josh Warren will play in the game.
The Renegades game is scheduled to start at 7 p.m., with SOMO athletes Jody Davis and Robert Gregg, respectively, singing the National Anthem and throwing out the first pitch.
The University of Missouri women's basketball team and Coach Robin Pingeton will be at Selection Camp at 12:30 p.m. Monday to play "Minute To Win It" with athletes.
Lt. Gov. Mike Kehoe will be "Flipping for SOMO" at 7:30 a.m. Wednesday as he makes pancakes and breakfast for the athletes. Staying with the food theme, Wednesday afternoon features Terri Nelson, the "Color-Coded Chef," in six sessions with athletes to prepare the evening meal.
Selection Camp, which also features a talent show, dance, Healthy Athletes dental screenings, and other activities, concludes Thursday morning with a kickball tournament (9 a.m.) and Closing Ceremony (10:30 a.m.). Selections for Team Missouri are scheduled to be announced Aug. 1.