RELEASE: Chris Ringot to be inducted into SOMO Hall of Fame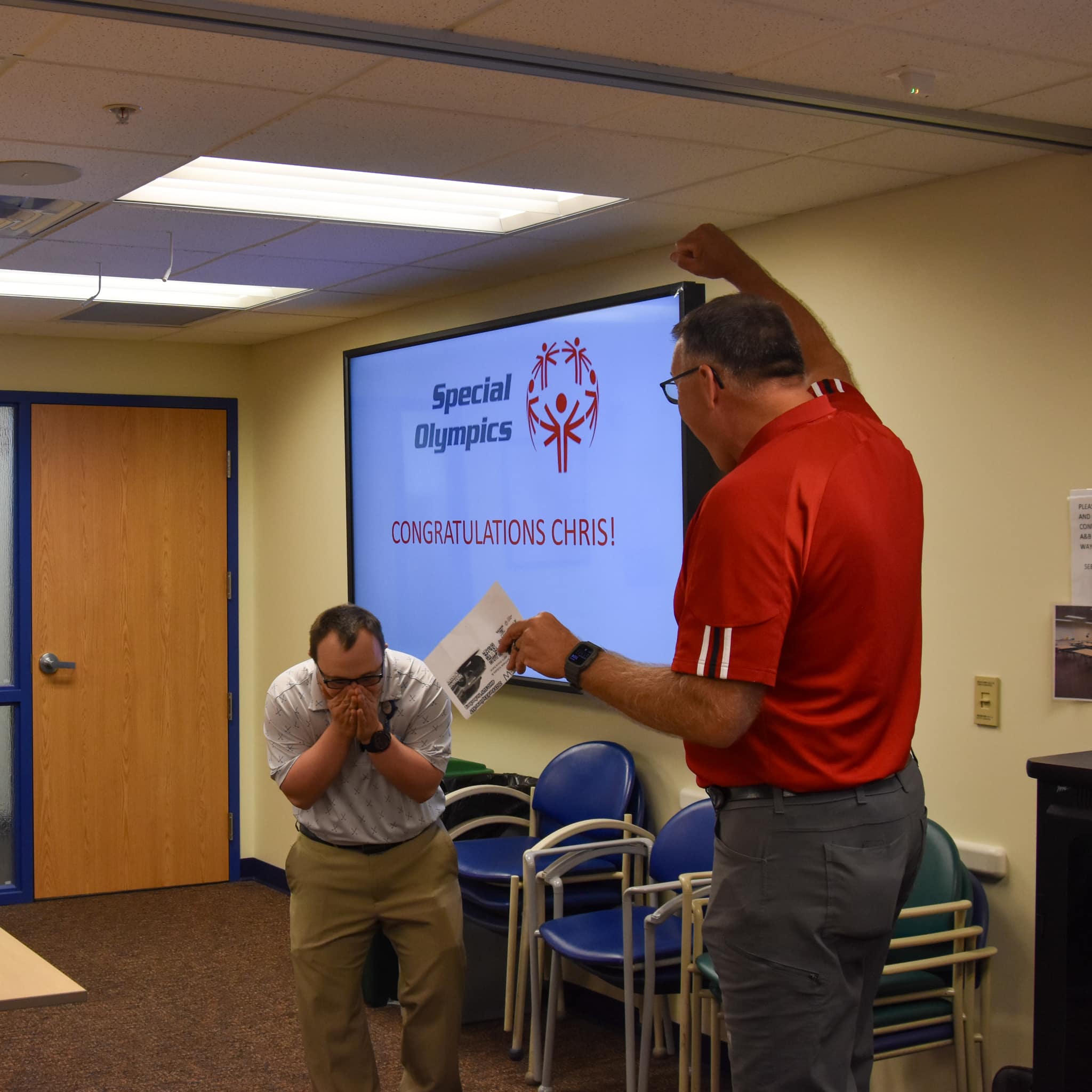 KANSAS CITY – Longtime Special Olympics Missouri (SOMO) athlete Chris Ringot is headed to the SOMO Hall of Fame. He found out during a surprise announcement while he was working at Children's Mercy Kansas City Broadway on Monday, Sept. 25.
"When I walked through those doors, I was really surprised." Ringot said after the surprise. "This is overwhelming, but I'm excited to be inducted into the Hall of Fame"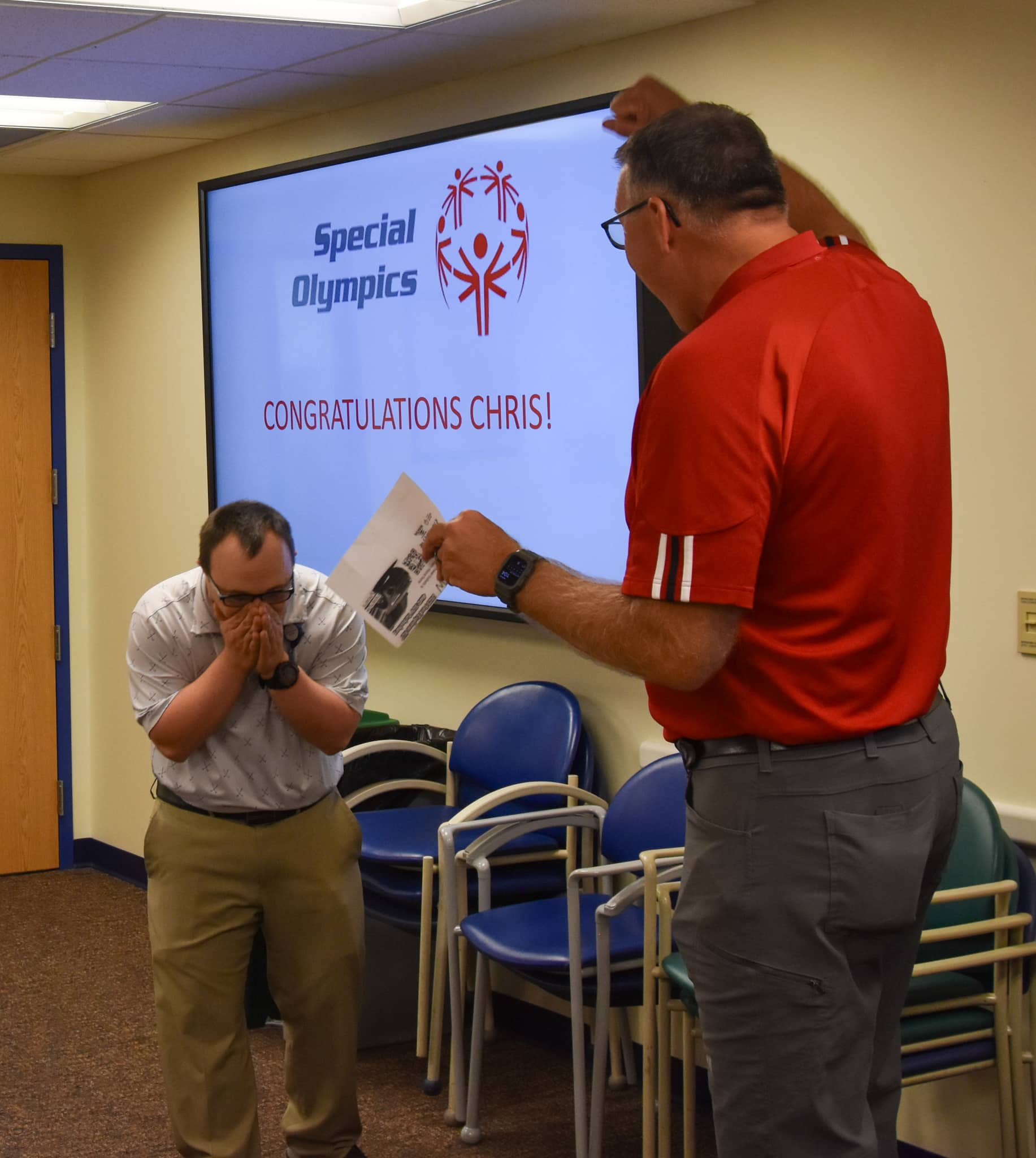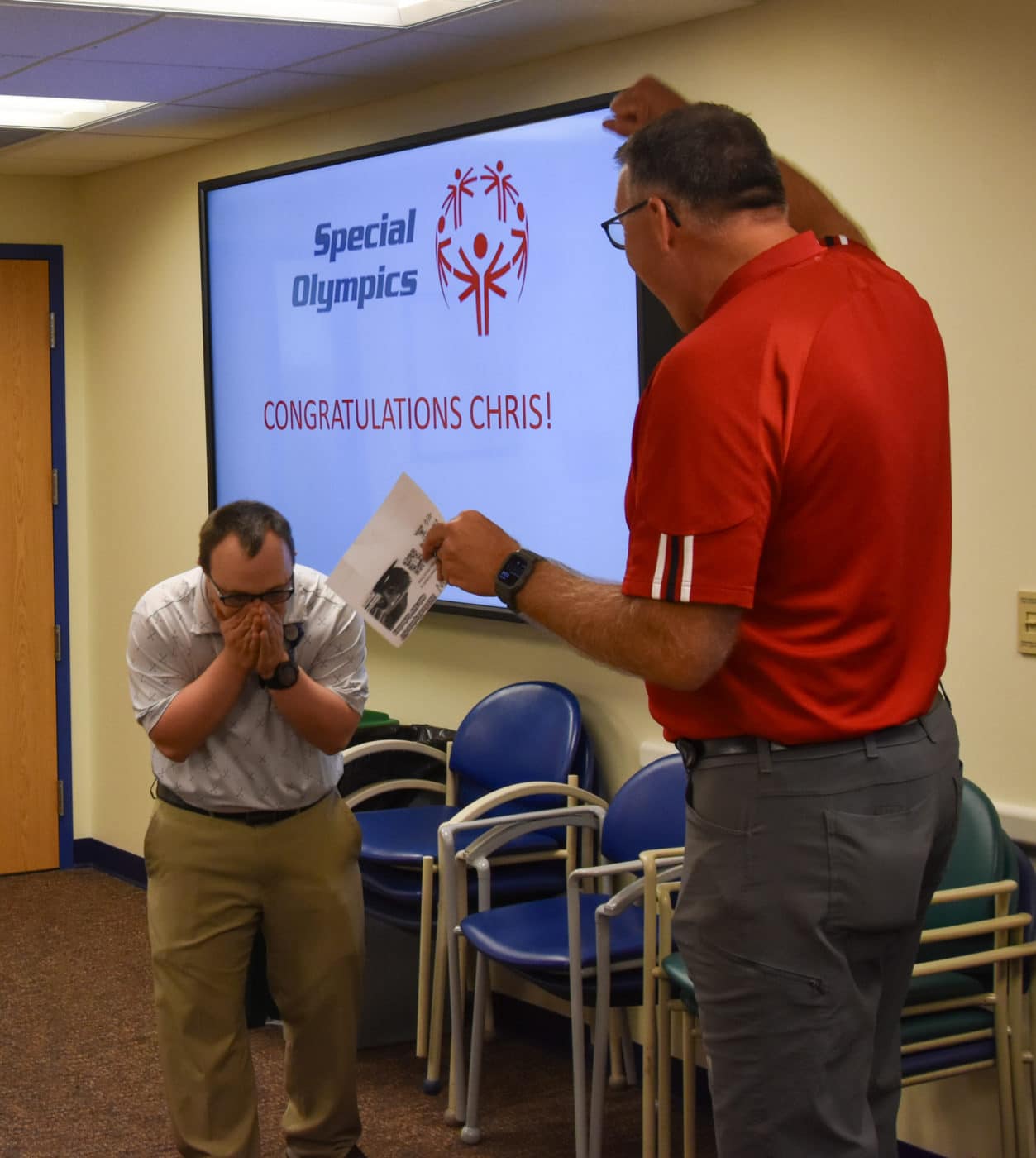 Chris added, "It's funny because I thought I was in trouble because when I was asked to come up here because that's where my supervisor is. I thought, 'what did I do wrong now?' But, I know now that I'm not!"
Chris is now the second member of our Hall of Fame Class of 2023. He joins longtime volunteer and supporter Genice Fisher, who was surprised with the news on Sept. 21.
Chris has been a dedicated SOMO athlete for nearly 30 years. He has competed in swimming, golf, bowling, bocce, softball and basketball. Recently, Chris also became an assistant swimming coach and has loved every minute of working with the athletes in the pool. Chris has spent more than three decades loving and living every moment with SOMO. He's traveled around the region sharing his keynote speech with many audiences about his time spent training and competing in the 2011 Special Olympics World Games in Athens.
Along with competing for SOMO, Chris has also been an exemplary employee at Children's Mercy for six years.
The SOMO Hall of Fame was created in 1997 by the Board of Directors as a way to recognize longevity and achievement of athletes and volunteers within the organization. A voting committee, appointed by the SOMO Chairperson of the Board, is responsible for reviewing all nominations and voting on no more than two inductees in each category (athlete and volunteer).
To be inducted, finalists must be named on 75% of the ballots. A permanent video display, housed in the Missouri Sports Hall of Fame in Springfield, features photos and bios of each year's SOMO Hall of Fame inductees. This year's Hall of Fame Class will be officially inducted at the SOMO Awards Banquet on Saturday, Nov. 18 at the Training for Life Campus in Jefferson City.