RELEASE: 19th Annual Kansas City Polar Plunge raises $157,094 for Special Olympics Missouri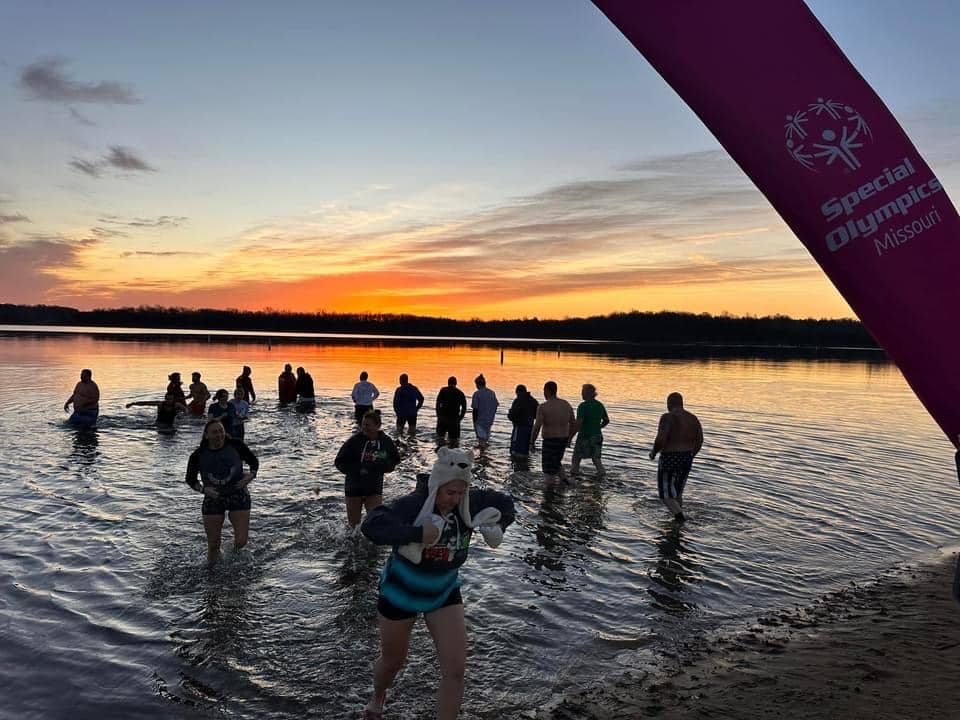 KANSAS CITY – The 19th Annual Kansas City Polar Plunge on Jan. 28 at Longview Lake Swim Beach was a splashing success, raising $99,411 to date. A total of 397 brave men and women from around the area donned disco-themed costumes and swimwear to take a chilly dip into Longview Lake. In addition, 18 Super Plungers took the Plunge 24 times in 24 hours to raise an additional $57,683 bringing the weekend total to $157,094. Their Reason for Freezin'… the athletes of Special Olympics Missouri (SOMO)
Online fundraising is still ongoing. Organizers of the plunge still hope to raise an additional $3,000 to reach the goal of $160,000. Donations can be made at www.somo.org/plunge.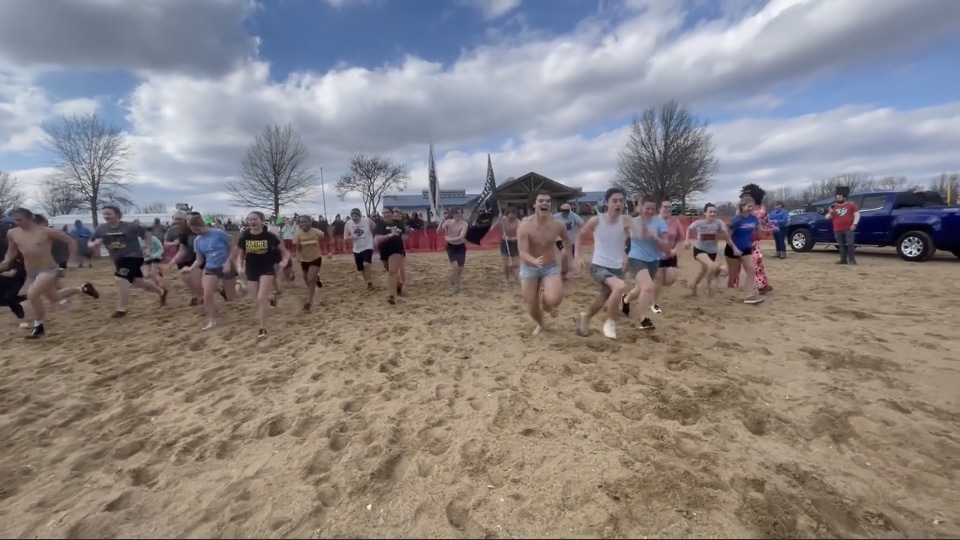 "The plunge was a massive success," said Plunge Coordinator Christina McDonough Hunt.  "The best part is watching all the brave souls run into the freezing water and having a great time.  We appreciate all the support for SOMO and cannot say thank you enough to all who participated."
Top individual fundraisers included the following:
1st Place Fundraiser – Aaron Burks ($5,532)
1st Place Super Plunger – Jimi Lakey ($34,000)
Top Fundraising School – Belton School District (over $13,181)
Top Fundraising Team – Coldpoint Logistics Sub Zeros ($51,262)
Competition for the Golden Plunger was steep this year. Participants were encouraged to come in costume and compete for the chance to take home the "Golden Plunger." Our judges were our SOMO athletes and they enjoyed choosing the winners!
Golden Plunger Award Winners:
Group 1st Place – Dare to Bear, SOMO athletes and friends
Group 2nd Place – The Pink Superheroes, Liberty North High School
Group 3rd Place – MHC Safety Team, MHC
Individual 1st Place – Don Lobmeyer as MaHoHoHomes
Individual 2nd Place – Aaron Burks as Rick Flair
Individual 3rd Place – Lora Kurzweil as a Disco Ball
SOMO was lucky to have two Plunge Ambassadors helping out with this event. Our Plunge Ambassadors for this year's Plunge were Allen Tobin and Lynna Hodgson. They are both SOMO athletes, and they worked for months to help spread awareness of the Plunge!
"It is an honor to be able to help support and promote the Polar Plunge as an ambassador," said Allen Tobin, Plunge Ambassador. 
This year's event was held in conjunction with the Kansas City and Lee's Summit Police Departments. And sponsors Bledsoe Rentals, NorthPointe Development, Blue KC, Sunbelt Rentals, Outdoor Restrooms, Inc (ORI), Pipefitters Local 533, Recreation Wholesale, Epic Electric Service Corp., Premium Waters, Lee's Summit Underwater Rescue & Recovery, Flooring and More, Corner Café, and Knights of Columbus Council #6819. 
For more information about the Polar Plunge, visit www.somo.org/plunge.
Media is welcome to download and use any pictures from our Flickr page
Special Olympics Missouri
Special Olympics Missouri (SOMO) is a year-round program of sports training and athletic competition for children and adults with intellectual disabilities. Thousands of athletes participate in 16 Olympic-type sports throughout the state. SOMO provides people with intellectual disabilities continuing opportunities to develop physical fitness, demonstrate courage, and experience joy as they participate in the sharing of gifts and friendship with their fellow athletes, their family and friends, and communities across Missouri.
SOMO is proud of our financial health, returning 78% of every dollar back to program services. We are privileged to be recognized with these honors: Better Business Bureau A+ Charity Accreditation , Guidestar Gold Level and Charity Navigator 4-star rating. Special Olympics was also recently named Morning Consult's No. 4 most trusted nonprofit.
Thank you for trusting us with your donations, volunteer time and your goodwill.
Visit Special Olympics Missouri at www.somo.org. Engage with us on Twitter, Instagram, Facebook and YouTube.
###