Poplar Bluff creates more inclusive atmosphere by implementing Unified Champion Schools strategy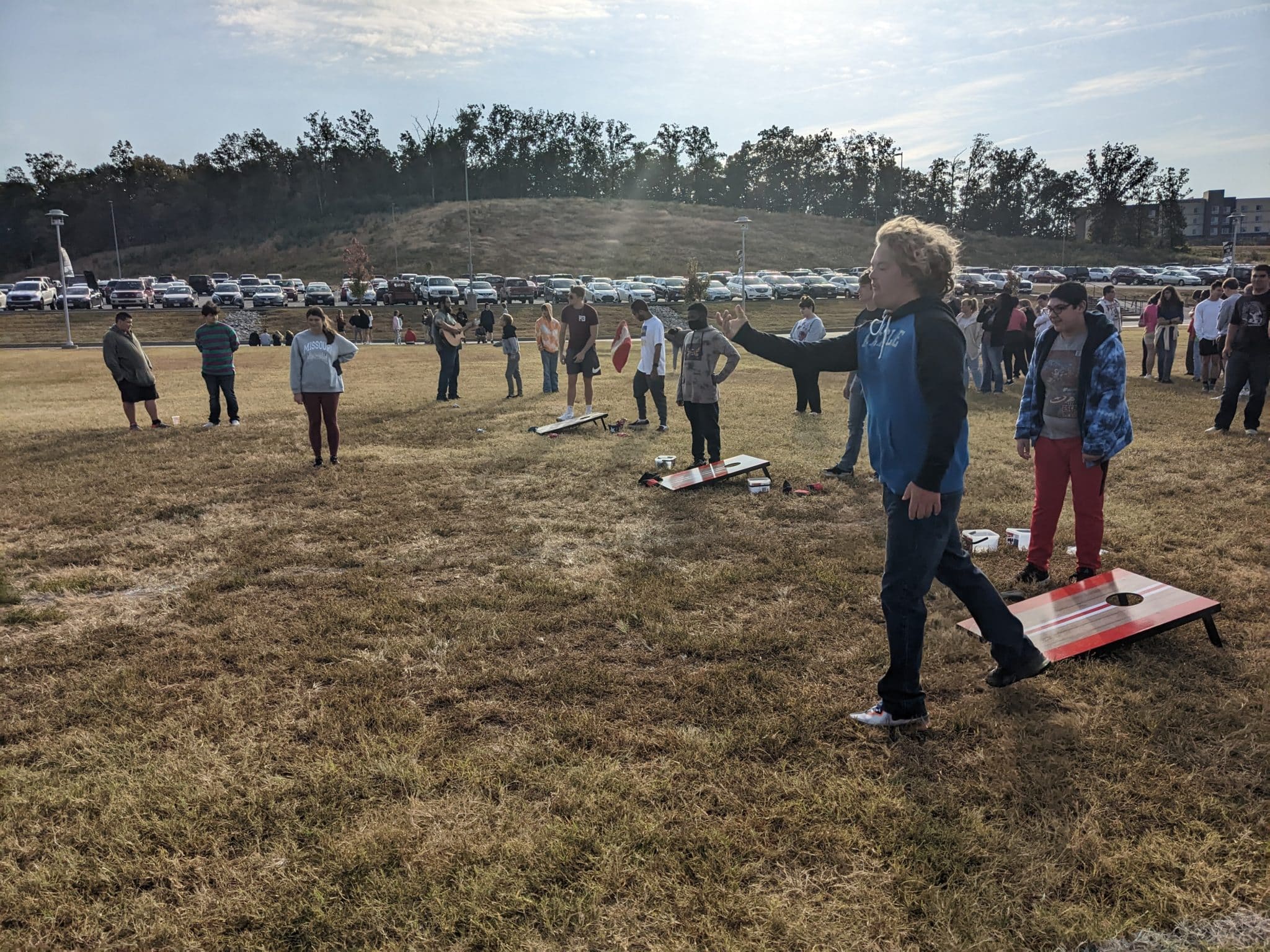 POPLAR BLUFF – Poplar Bluff High school is doing its part to make its school a more inclusive atmosphere for everyone. The Mules have implemented all three components of the Unified Champion Schools strategy.
Special Olympics Unified Sports: On Oct. 7, Poplar Bluff hosted a Unified Cornhole Tournament. Nearly 300 students were actively engaged, either competing, scorekeeping or cheering on their teammates as Fans in the Stands.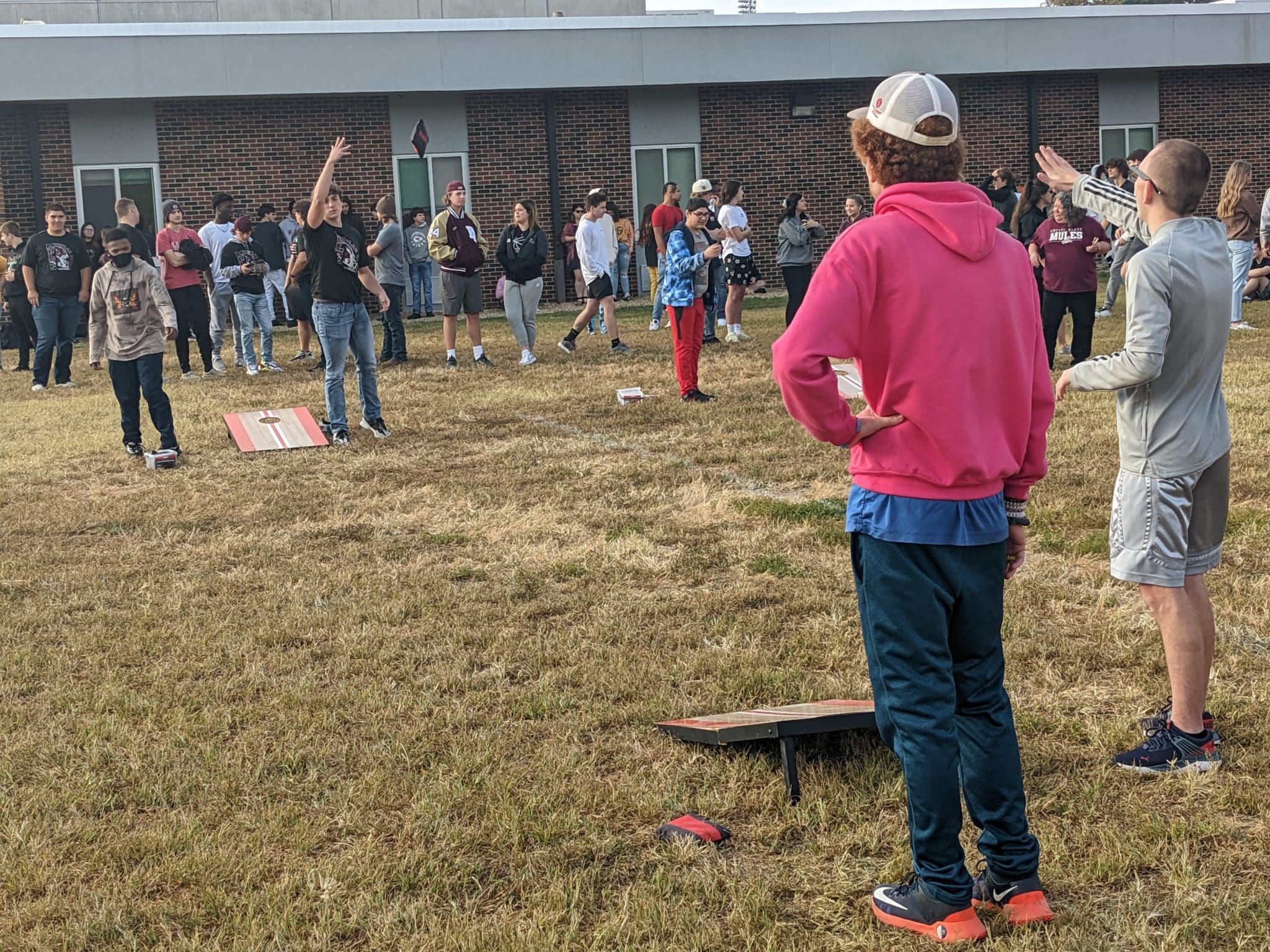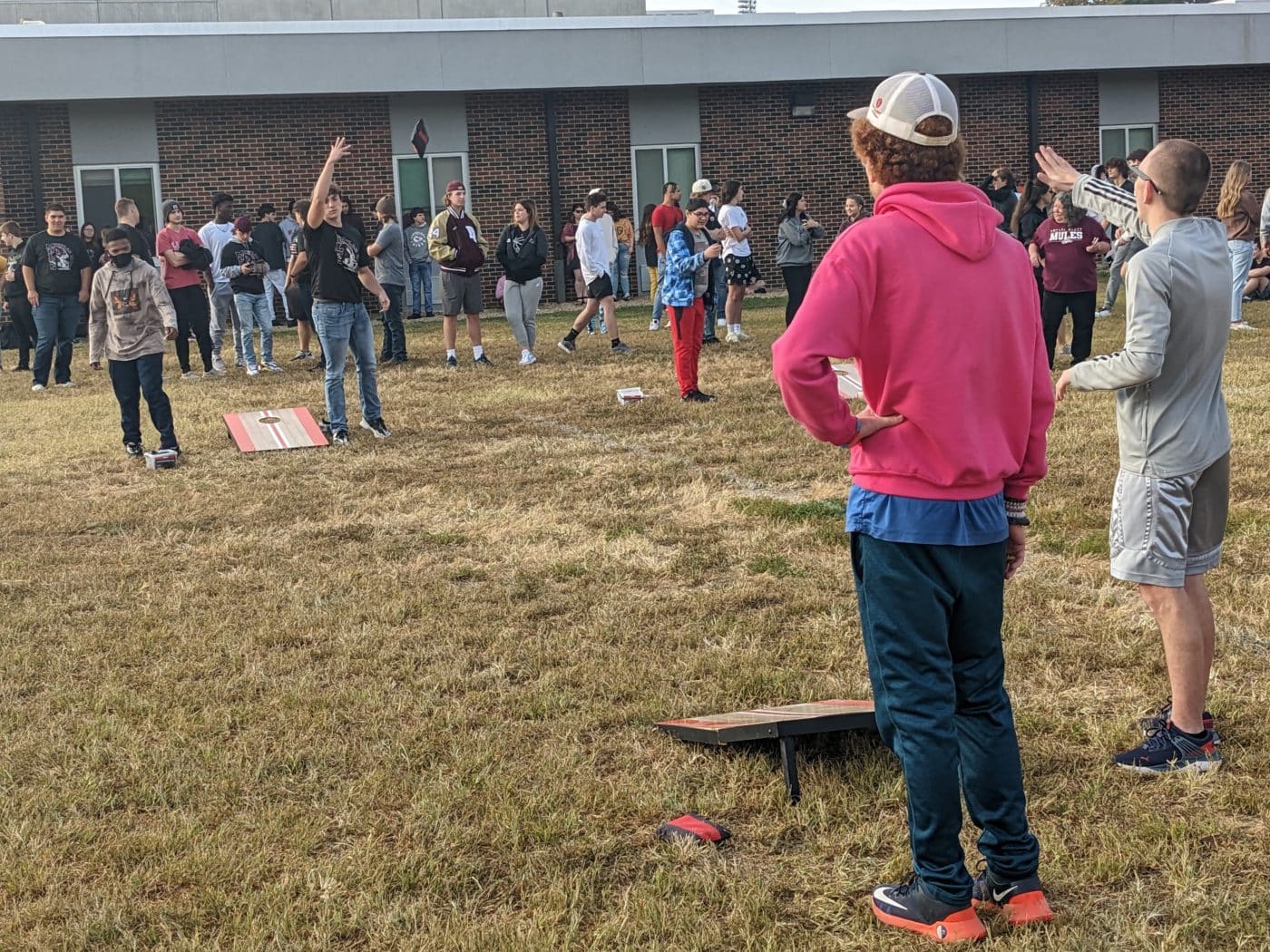 At Poplar Bluff, Unified Sports athletes are recognized in the same ways as other athletes in their school. They receive letterman jackets, senior banners (provided by the athletic booster club) and they get to attend the annual athletic banquet. This coming spring, the Mules will host a Special Olympics Missouri Area Track Meet, which will further showcase their inclusive school environment!
Inclusive Youth Leadership: Poplar Bluff has always had an inclusive student council, but the students stepped it up a notch this year. They started a Unified Club with co-leaders. Each officer position in the club is shared by students with and without intellectual and developmental disabilities to ensure that all students are given the opportunity to lead.
Student leaders have increased their leadership skills by completing free training from generationunified.com. Students in this club have planned inclusive events and fundraised to provide the necessary equipment to sustain themselves as a club.
Poplar Bluff also held an intergenerational leadership team meeting comprised of students, staff and administrators to intentionally plan how they will execute the three components of the Unified Champion Schools strategy in order to prioritize inclusion.
Whole School Engagement: The Unified Sports events and Inclusive Youth Leadership opportunities at Poplar Bluff have had a major impact on school culture this past year. By having Fans in the Stands at the Mules' cornhole event, more students had the opportunity to witness athletes demonstrate courage, experience joy and share their skills through sports.
Student leaders also recently created their own bracelets and stickers to get everyone involved in the Spread the Word to End the Word Campaign. This tremendously increased awareness on campus.
Implementing the three components of the Unified Champion Schools strategy in the way that fit their students' needs and interests led to a significant increase in inclusion at Poplar Bluff. According to research conducted by the University of Massachusetts – Boston, "95% of [Unified Champion Schools] liaisons reported increased participation of students with intellectual disabilities (ID) in school activities, leading to more inclusive attitudes school-wide."
If your school would like to become a Unified Champion School and receive free resources to support inclusion at your school, please check out somo.org/ucs or email ucs@somo.org.