Our annual Ladies Night Out Piccadilly in both St. Joseph and Jefferson City are an opportunity for you to take part in an evening of food, drink, community, and quarter auction!
Proceeds benefit Special Olympics Missouri's year-round program of sports training and competition for children and adults with intellectual disabilities. SOMO exists to provide year-round sports and training opportunities for individuals with intellectual disabilities and our athletes need you to get involved.
Choose your location below to find out more information about each event.
2024  Ladies' Night Out Piccadilly
Our 2024 Ladies' Night Out Piccadilly will be held on Friday, April 26. Stay tuned for more details!
2023 Recap
The Ladies' Night Out Piccadilly Fundraiser in St. Joseph was a huge success, raising $38,000 for our Special Olympics Missouri athletes! Thank you to all the ladies that participated in this fun night of auctioning, games, celebrity waiters and entertainment!
Our 2023 event included an evening with dinner, a quarter auction, games, celebrity waiters and endless entertainment! Registration was $50 per person or $450 for a table of 10. An all-in paddle, which means you have a chance to win EVERY prize we have, was $60. Participants could even purchase additional paddles to increase their chances of walking away a winner -- only $20 for an extra all-in paddle.
Stay tuned for information on the next St. Joseph Ladies' Night Out Piccadilly in 2024!
Questions? Email us.
2023 Information
Make plans to join us for the 9th Annual Denim & Diamonds Ladies Night Out event on Thursday, Oct. 19! This evening is complete with dinner, games, and a lively, fun-filled, interactive auction which gives everyone an opportunity to walk away a winner. First things first: get your quarters ready — that's right, quarters! Each live auction item is given a bid value ranging from $0.25 to $5. If you wish to bid, simply toss the correct amount in the mason jar on your table and hold up your bid number to show that you are "in." If your number is drawn, then you have won!
A sneak peak at one of this year's fun, new auction items:  Scavenger Hunts by Let's Roam
2022 Recap
Our 8th annual Denim and Diamonds Ladies Night Out was a huge success on Thursday, Oct. 22, 2022.
Roughly 150 people came out to support Special Olympics Missouri. Together, they raised nearly $12,000!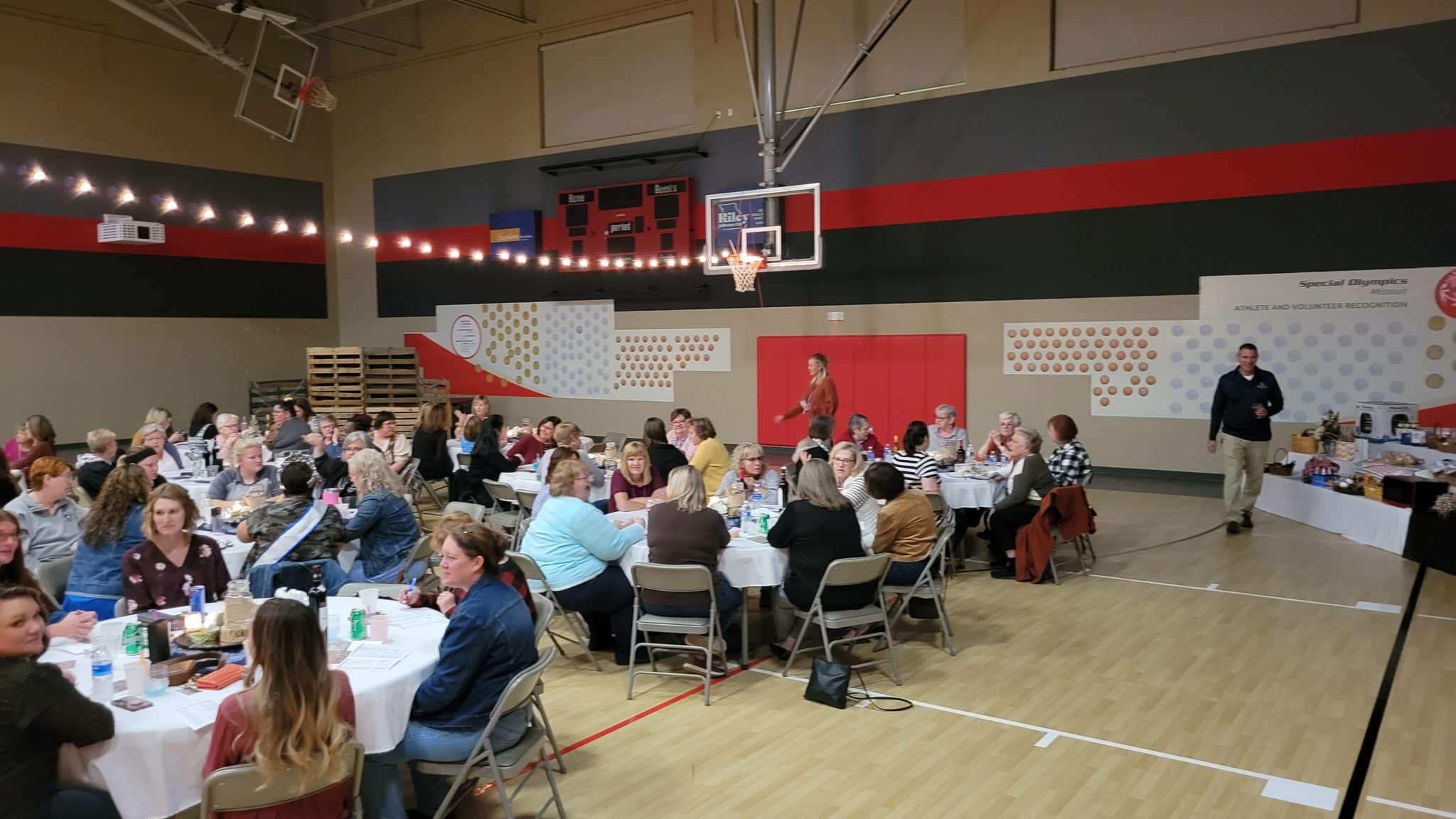 Stay tuned for more information on our 2023 event!