Patrick Mahomes honors Special Olympics Missouri at Third Annual 15 and the Mahomies Foundation Gala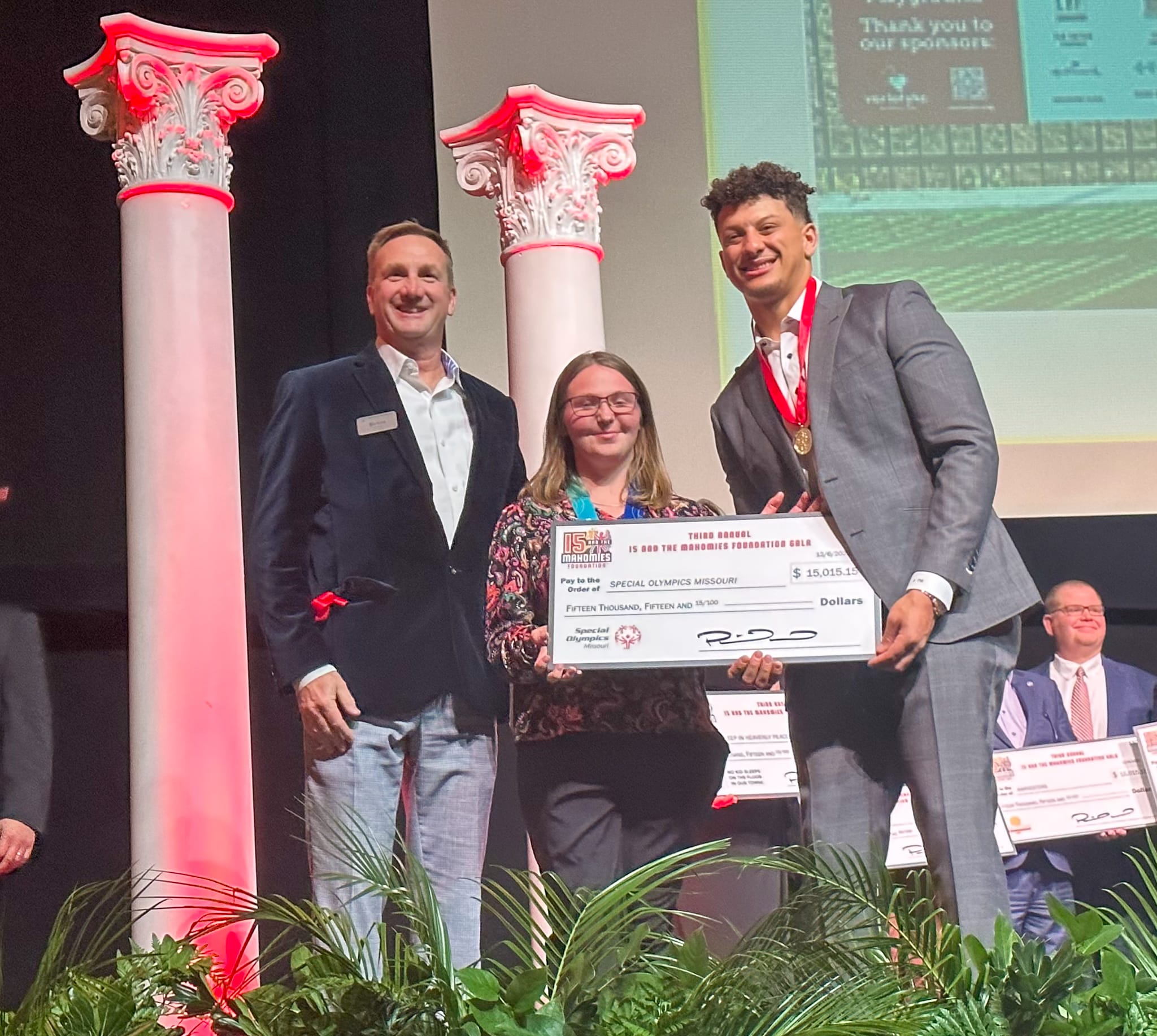 KANSAS CITY – Kansas City Chiefs quarterback Patrick Mahomes honored Special Olympics Missouri (SOMO) and many other charities at the Third Annual 15 and the Mahomies Foundation Gala on Tuesday, Dec. 6 at the Midland Theatre in Kansas City!
SOMO is so thankful Mahomes chose to support our organization for the third straight year!
SOMO was represented by Team Missouri member Shyanne Pyatt and staff members Meg Ward and Brian Neuner at the event. Pyatt recently competed at the 2022 USA Games in Orlando, Fla.
"My experience at the Patrick Mahomes gala was gorgeous," Pyatt said. "The best part is to see Patrick Mahomes and Travis Kelce and get their autographs, and I got a picture with them. I want to thank Patrick Mahomes for helping with Special Olympics Missouri. I had a great time at there."
Pyatt was honored on stage at the gala. Mahomes presented her with a $15,015.15 check to go toward SOMO. After receiving the check, Pyatt awarded Mahomes an honorary SOMO gold medal!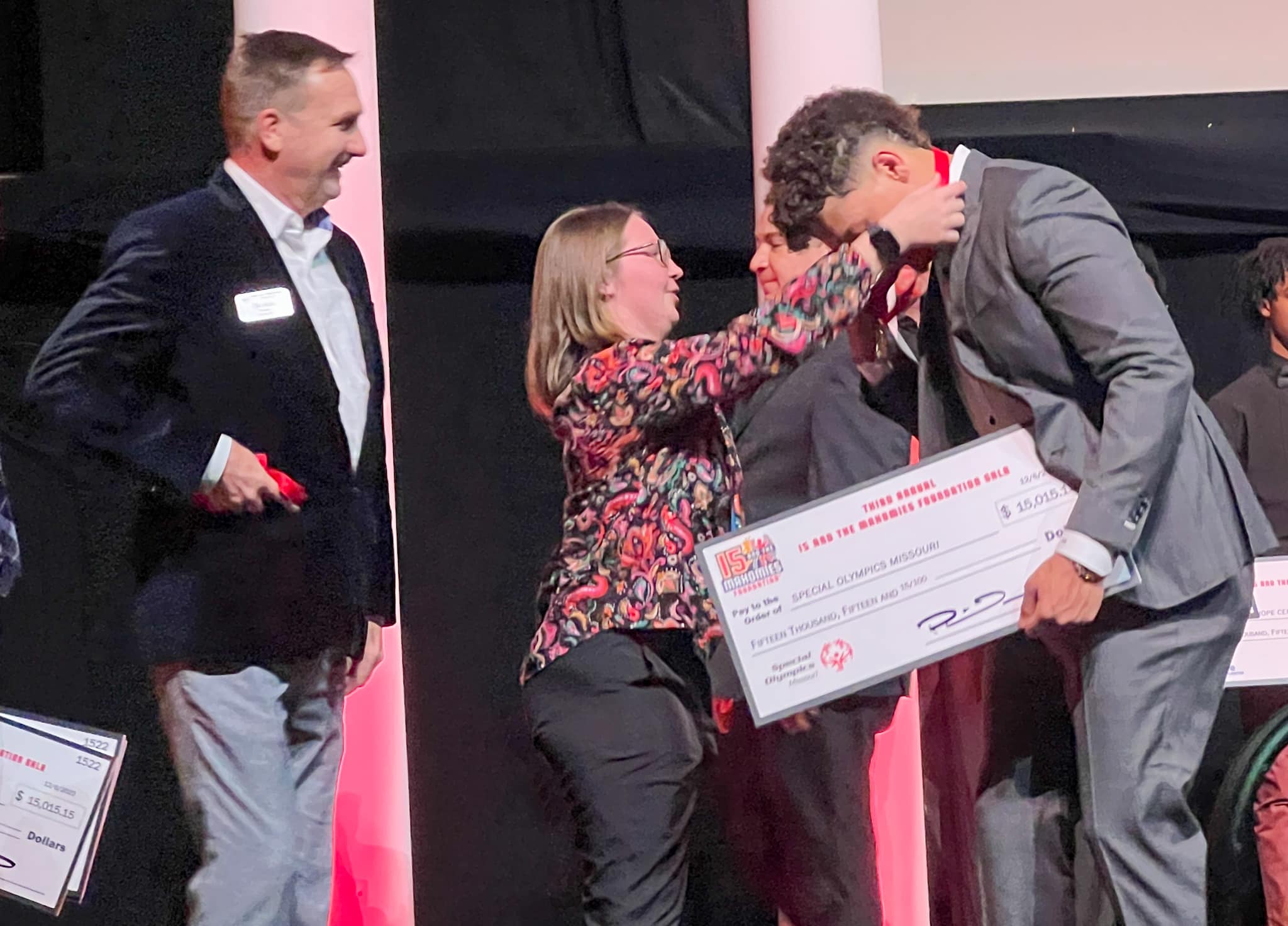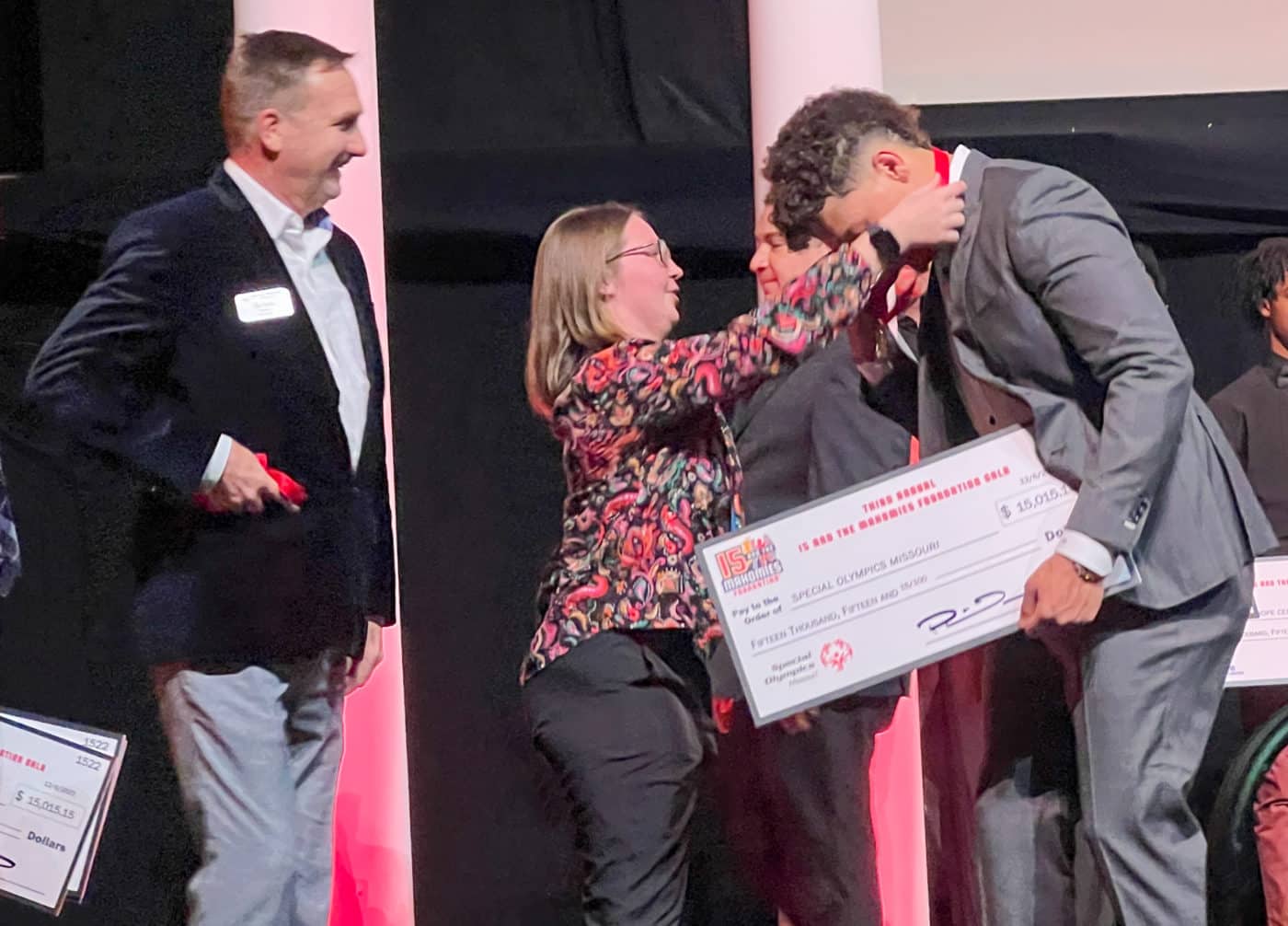 Mahomes started the 15 and The Mahomies Foundation in 2019. Its mission is dedicated to improving the lives of children across Missouri.
Along with a check presentation, the gala program included a speech from Mahomes and Chiefs owner Clark Hunt. There was also a silent auction and live auction. The Voice of the Chiefs, Mitch Holthus, was the emcee. Holthus was also the emcee of SOMO's annual Evening with Andy Reid this past June.
"The night felt so extravagant in the honor and recognition of local nonprofit and education leaders," Ward said. "It was humbling to be a part of! Shyanne did a beautiful job representing SOMO!"
There were several Chiefs players in attendances, including Travis Kelce, Ju Ju Smith-Schuster and Chad Henne.