Patrick Mahomes continues to support Special Olympics Missouri through 15 and the Mahomies Foundation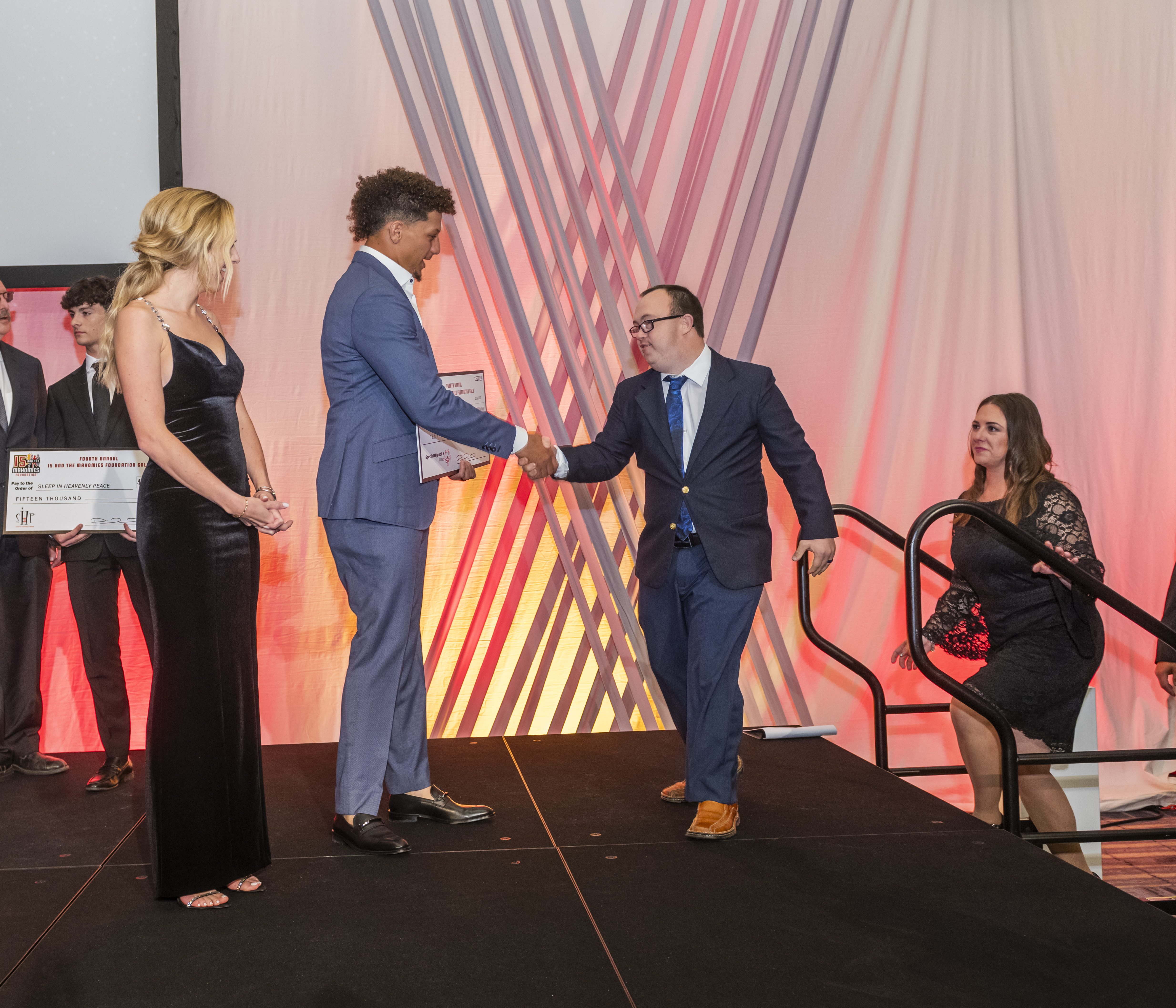 KANSAS CITY – Chiefs quarterback Patrick Mahomes continued his support for Special Olympics Missouri at the Fourth Annual 15 and the Mahomies event on Thursday, Nov. 9, 2023 in Kansas City!
SOMO is so thankful Mahomes chose to support our organization for the fourth straight year!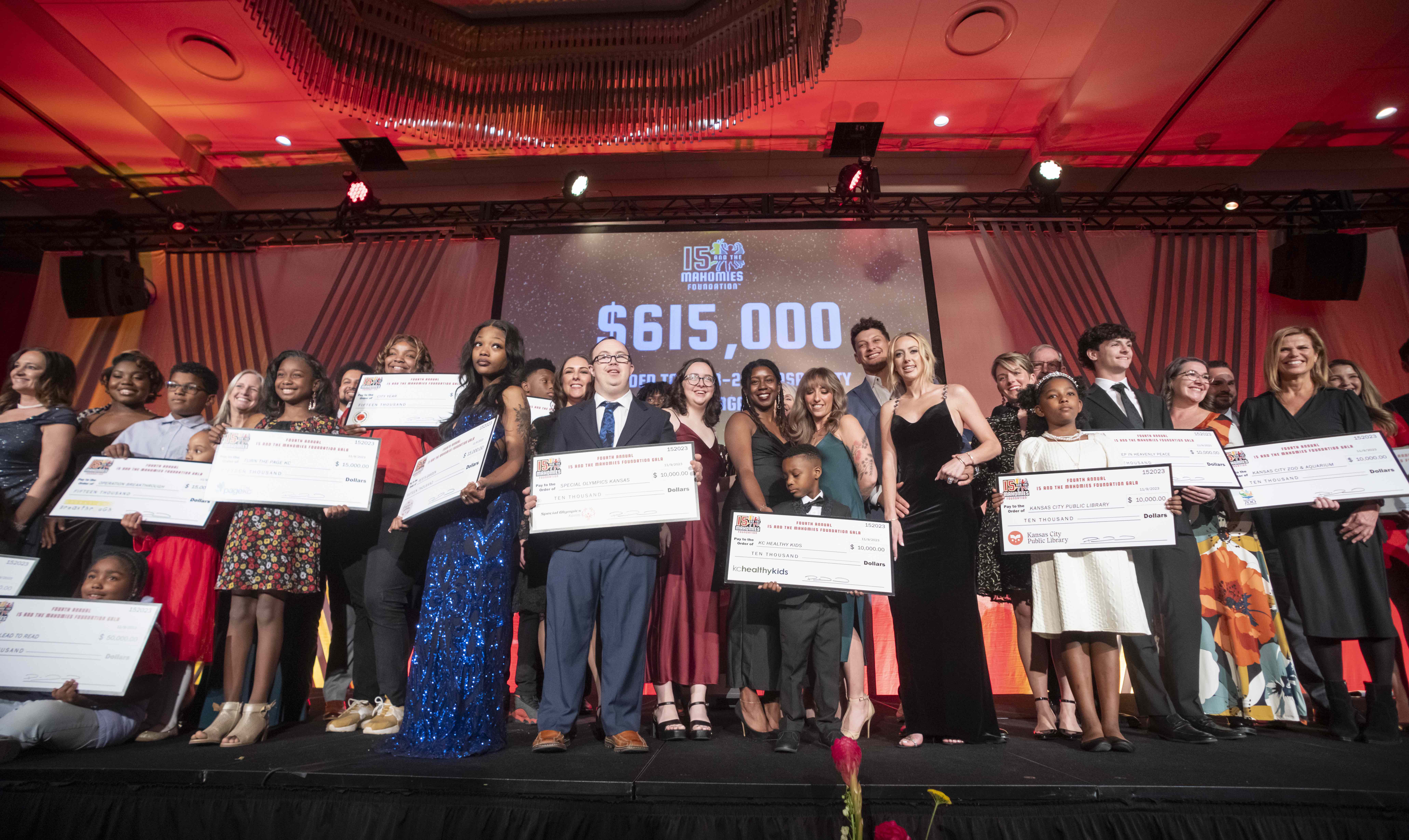 SOMO was represented by SOMO athletes' Chris and Carissa Ringot. They are both longtime athletes in the Kansas City Metro Area. In fact, Chris will be inducted into the SOMO Hall of Fame at the Awards Banquet on Saturday, Nov. 18 at the Training for Life Campus. SOMO's Kansas City Metro Area Development Director Christina McDonough-Hunt and SOMO's Chief Development Officer Brian Neuner also attended the event.
"We had the opportunity to bring two of our athletes, and they had the time of their lives," McDonough-Hunt said. "We are forever grateful to Patrick, Brittany, and the 15 and the Mahomies Foundation for the amazing financial gift, but also for this opportunity for our athletes to make unforgettable memories. It was truly a magical night."
Neuner added, "Patrick Mahomes and his foundation continue to support the youth in the Kansas City Metro Area. Special Olympics Missouri is honored to be included as one of the grant recipients."
Chris Ringot was honored on stage at the gala. Mahomes presented him with a $10,000 check to go toward training and competition for his fellow SOMO athletes in the Kansas City Metro Area.
Mahomes started the 15 and The Mahomies Foundation in 2019. Its mission is dedicated to improving the lives of children across Missouri.
There were several Chiefs players in attendances, including Travis Kelce. Check out some of the best photos below!