Midway Golf & Games creates Special Olympics Missouri corn maze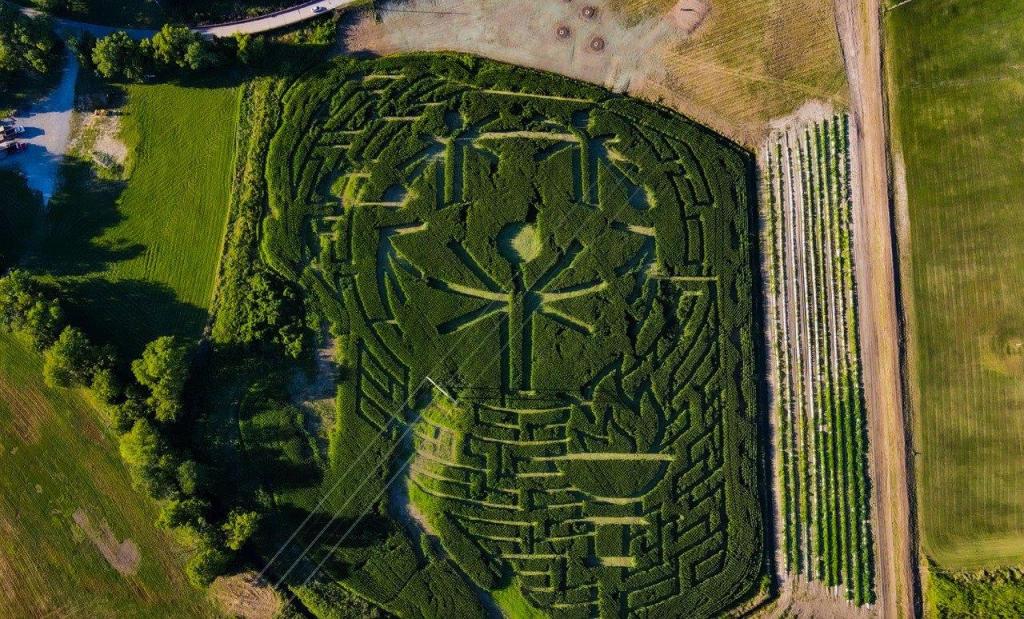 For the first time ever, Midway Golf and Games has decided to add a corn maze to the number of attractions they provide during the Fall season. This year, they have partnered with Special Olympics Missouri to cut the Special Olympics Missouri logo into the corn maze.
Prior to the 2020 Olympics being rescheduled, Midway Golf and Games wanted to go for an Olympic theme for their corn maze. After finding out that the Olympic games were being pushed back, they decided to partner with Special Olympics Missouri to support a non-profit while also sticking to the Olympics theme. A portion of the profits made from the corn maze will be donated to Special Olympics Missouri to benefit the athletes.
"Giving back is something we are very passionate about," said Allie Rost, the Event Coordinator at Midway Golf and Games. "We thought this was a really exciting opportunity because it would represent Special Olympics in our theme, trivia questions, and in all of our advertising".
Midway Golf and Games has many attractions including go-karts, mini-golf, laser tag, and axe throwing, but they were looking for another attraction, so they added the corn maze. There are also essential fall activities like hayrides and pumpkin patches to make it an experience where you can spend an afternoon or an evening with your friends and family.
The corn maze is not a start to finish maze, there are 8 checkpoints. Each checkpoint has a trivia question relating to Special Olympics and for each checkpoint a person finds, they are entered into a chance to win prizes at the end of the season.
"It's super fun, you get to go through, answer some questions about Special Olympics, and you get to have fun on the journey," said Anna McDaniel, a Special Olympics Missouri athlete. "It is very friendly, you can bring kids. There are a lot of fun activities you can do, like bonfires, pumpkin picking, and all sorts of fun things."
There will be Special Olympics Missouri athletes at Midway Golf and Games every weekend up until Nov. 1. The athletes will be there selling $5 raffle tickets for a 2020 GMC Canyon 4×4 Truck, and participating in all the other fun activities. The staff at Midway Golf and Games want Special Olympics Missouri athletes to get involved in the events so they can participate and have a say in what events are taking place. The athletes then get the chance to see all of the work that has gone into planning out this event and the community that comes out to support them.
"We were out here on the day that they cut our logo out, which it's phenomenal, but really it's just our awareness in Special Olympics and we are just really here for the athletes. They are excited to know it's our logo," said Susan Shaffer, Outreach and Games Director for Special Olympics Missouri. "It has been a great opportunity for the community and surrounding areas to be able to see what Special Olympics is truly all about."
On Oct. 31, there will be trick or treating for everyone and several Special Olympics Missouri athletes will be joining as well.
"It is a lot of fun at the corn maze and it's a good thing to come to," said Shirlene Treadwell, a Special Olympics Missouri athlete. "Come out and learn more about Special Olympics Missouri!"