Lynna's Log: Built Strong Powerlifting Meet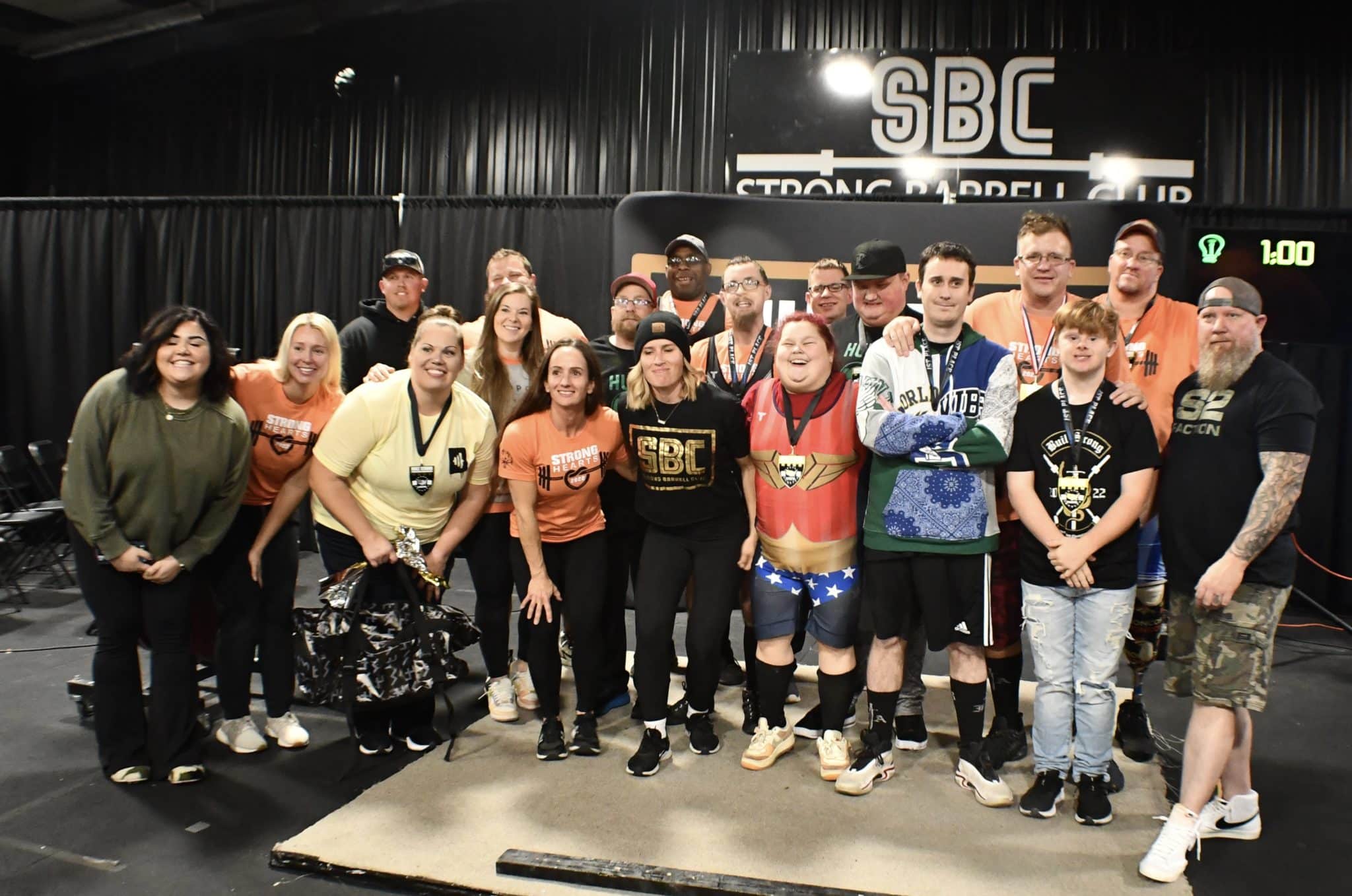 Special Olympics Missouri athlete leader Lynna Hodgson blogged about her recent experience at the Built Strong Powerlifting Meet in Overland Park, Kan. on Sunday, Nov. 13, 2022. You can see some of her photos here!
—
Wow! What a day! Today, I traveled with Coach Marsha to the Built Strong Powerlifting Meet in Kansas! Some of Special Olympics Missouri athlete was competing in that! Coach Marsha and I didn't know where it was being held at, so we just listened to her maps direction lady on her phone. We got there just in time. Except there was no parking place! It was packed! Which was good! Once we arrived to the venue, we saw some of SOMO athletes, so we know we were at the right place. We got to our seats, some body saved us some seats in the front row, so that was great, because I was going to take pictures and videos. I was getting everything ready, and Coach Marsha said she saw some SOMO staff, so I went to say hi. Then the competition was about to start and I got the camera ready. It was very loud and a lot of excitement! I've never been to a powerlifting competition before, so it was very exciting! 
The athletes gets three tries for their event they are doing. And in the front they would see a traffic light, if they see three white circles, it means they did it right, and if they see red lights then it doesn't count, but they have two more tries to fix it. They have different heats and have specific times so they have to listen very carefully to the rules and hear their names so they can go. They also are timed for the event they are doing.
Some athletes didn't make it (they got scratched) but when that happened, everyone clapped for them and cheered them on.
After everyone did their events, they said a few words and announced how everyone did. In my eyes, everyone is a winner! I was very impressed to see how these athletes gave they all!
Overall:
I loved seeing the athletes cheer one each other, that's great sportsmanship! Their medals were pretty cool too! This was the 2nd time of this competition. 
Interviews:
Jody Davis- https://youtu.be/OtznHt_rkw0
Riley Hesterly- https://youtu.be/rsmo6GzTGnY