Kansas City Chiefs Head Coach Andy Reid Supports Special Olympics Missouri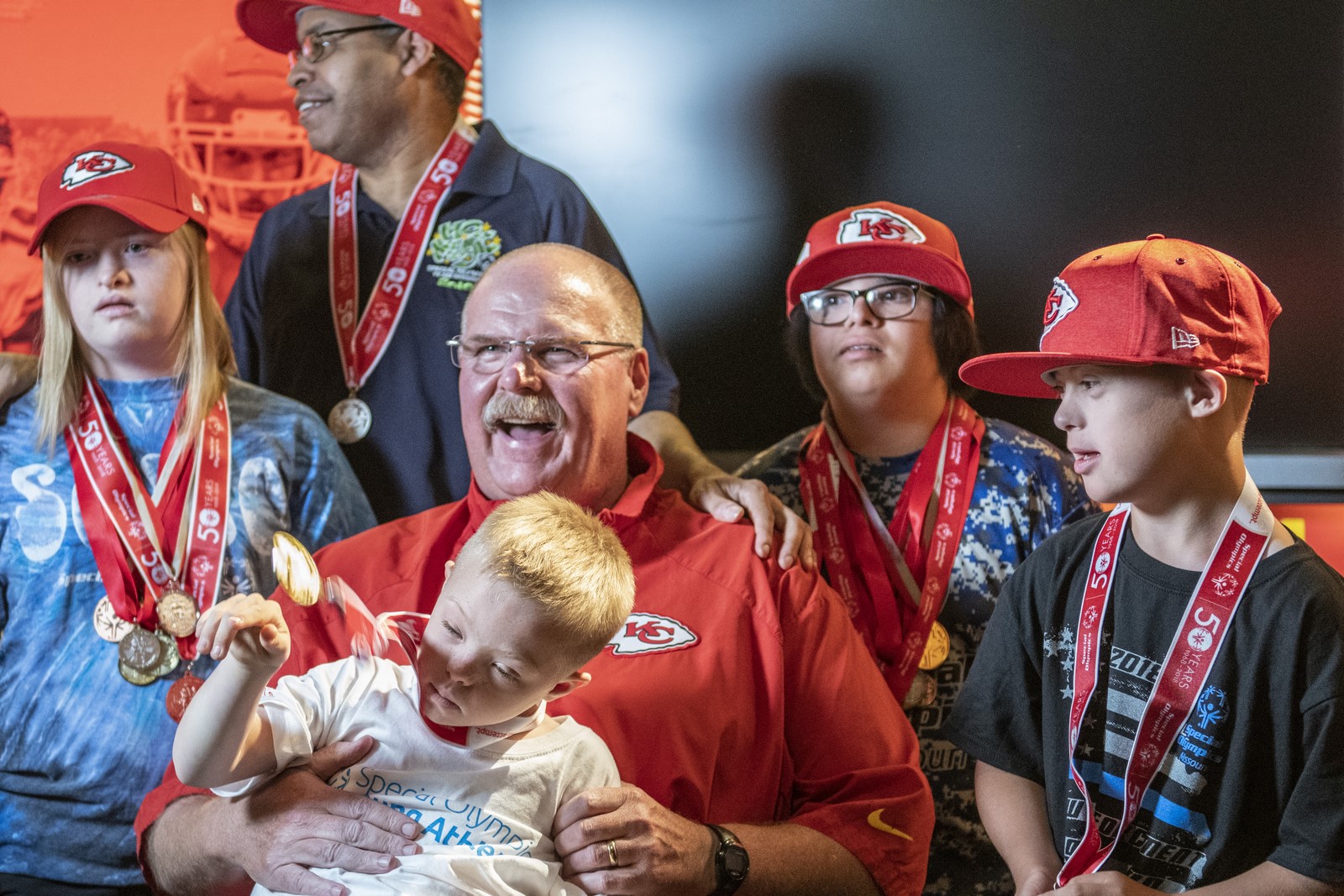 Kansas City Chiefs Head Coach Andy Reid has partnered with Special Olympics Missouri (SOMO) to promote the statewide organization through a series of public service announcements.
"I believe in this organization and the positive work it does to help thousands of people across the state of Missouri," said Reid. "The athletes' dedication, effort and positive attitude are an inspiration to so many people, including me."
The first installment of PSAs features five Special Olympics athletes along with Coach Reid explaining the impact of a tornado on SOMO's Training for Life Campus in Jefferson City. In one version, Coach Reid calls on "Chiefs Kingdom and all Missourians" to find out how they can get involved in supporting the reconstruction of the campus by directing them to SOMOcampus.org.
"Coach Reid's messages come at a crucial time as we begin to repair the damages from the tornado," said SOMO President & CEO Susan Stegeman. "We appreciate his support as he helps bring awareness to our athletes and our program needs."
[youtube https://www.youtube.com/watch?v=Tn838sWsHrA]
There are radio and television versions available, as well as photos from the PSA taping. Media outlets across the state are encouraged to run it on their stations. Additional versions, with the overall focus on SOMO's mission, will be available in the coming months. Coach Reid also taped direct messages for Special Olympics Missouri athletes, volunteers and coaches.