Hundreds of athletes participate at 2022 State Outdoor Games
October 12, 2022
|
Area News, Athlete Leadership, Athletes, Central Area, Competition, Events, KC Metro Area, North Area, Southeast Area, Southwest Area, Sponsors, Sports, St. Louis Metro Area, Uncategorized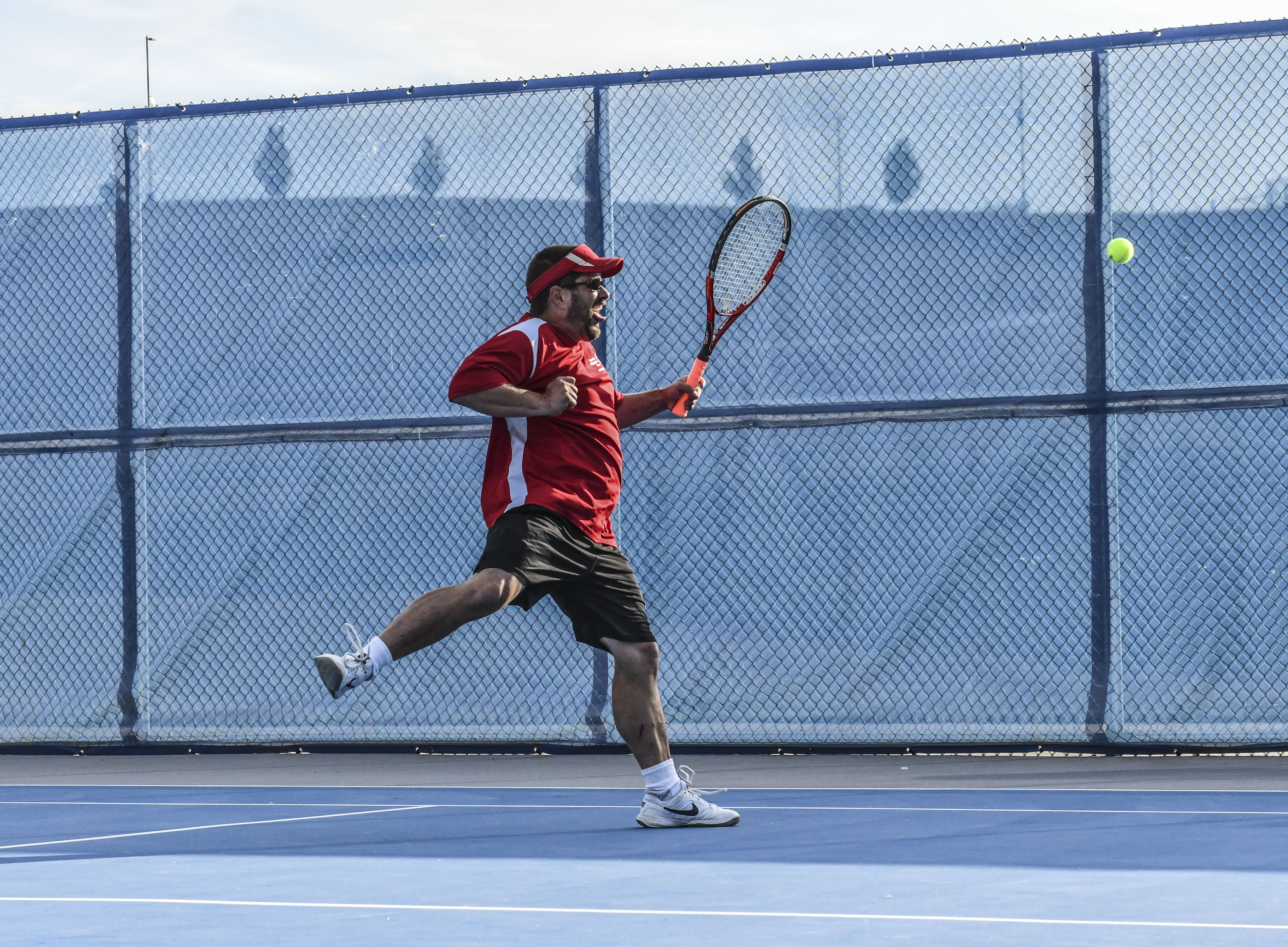 JEFFERSON CITY – What a weekend! Hundreds of Special Olympics Missouri (SOMO) athletes, coaches, volunteers and Unified partners from across the state came together to create a memorable 2022 State Outdoor Games!
This year's State Outdoor Games featured five sports: Softball, Tennis, Golf, Bocce and Flag Football. The Games were held at Blair Oaks High School, Jefferson City High School, Capital City High School, Oak Hills Golf Center, Binder Sports Complex and SOMO's Training for Life Campus.
You can find photos from each sport/activity here: Softball, Tennis, Golf, Bocce, Flag Football, Opening Ceremony, Healthy Athletes.
The Games officially kicked off with an unbelievable Opening Ceremony at Binder Sports Complex on Friday night. SOMO's new President and CEO Larry Linthacum made quite the entrance as he drove in through the left field fence in the Drive It Home Raffle truck. He reminded everyone about the opportunity to win the 2022 Ford Ranger XLT 4×4 by purchasing a ticket!
"I'm just excited to spread the word on all of the great things SOMO stands for," Linthacum said. "I'm just excited to get more people involved, whether that's our athletes, coaches, volunteers or financial partners."
KRCG's Grant Palmer emceed the program. The Lincoln University Marching Musical Storm put on a spectacular performance, and Miss Missouri Clare Kuebler threw out the first pitch!
The Law Enforcement Torch Run brought everyone to their feet. SOMO athlete and Helias graduate Grace Theroff lit the Flame of Hope alongside Algoa Correctional Center and Region 5 Coordinator Adam Koestner. At the end of the ceremony, SOMO's 2022 USA Games' Team Missouri delegation officially opened up the State Outdoor Games. It was then time for the fireworks show!
On Saturday, longtime SOMO volunteer Ken Petterson helped hand out 1,000 pairs of free Nike softball pants to all of the SOMO athletes participating in softball at Binder Sports Complex. Check out the video below to learn more about this amazing opportunity!
Throughout the weekend, there were several standout performances. In golf – SOMO athlete Thomas Cleek carded a 75 at Oak Hills Golf Course to secure the Gold Medal!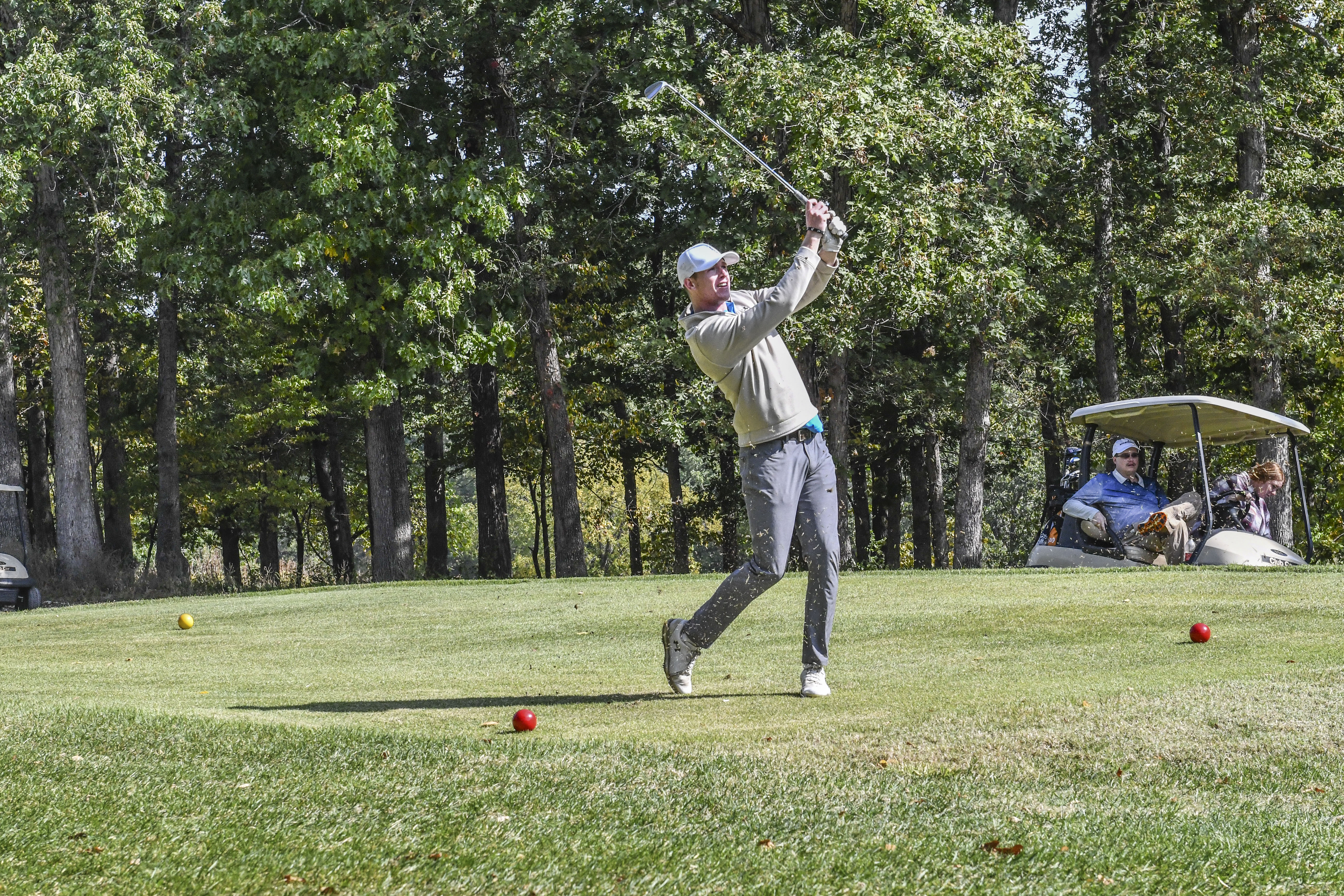 In flag football – Wentzville's Midnight Express took home the final Gold Medal of the Games!
Along with the competitions, SOMO also held its health and wellness clinics – Healthy Athletes and Sports Zone.
"SOMO is about so much more than just competing in sports," Health Partnership Manager Carol Griffin said. "These events give us a great opportunity to offer free health screenings to our athletes."
In total – medical professionals performed 532 health screenings leading to 92 referrals over the weekend. You can see the full breakdown below.
Healthy Hearing: 78 Screenings, 43 Referrals
FUNfitness: 61 Screenings, 17 Referrals
Special Smiles: 84 Screenings, 14 Referrals
Fit Feet: 98 Screenings, 7 Referrals
Health Promotions: 67 Screenings, 11 Referrals
Strong Minds: 40 Screenings
Opening Eyes: 83 Screenings
Medfest (Sports Medicals): 21
Special Olympics Missouri is dedicated to improving the overall health and fitness of its athletes, not only through organized sports training and competition, but by also providing free health screenings through the Healthy Athletes program. All of these screenings were provided for SOMO athletes free of charge. SOMO held Healthy Athletes and Sports Zone at different times throughout the weekend. These were incredible opportunities for the SOMO athletes. Some of the perks included the potential to get free glasses or goggles. SOMO athletes could also get a free physical, which is good for three years. For more information on these free health screenings, visit somo.org/health.
We had so many unbelievable volunteers all weekend long. Thank you SO much to everyone who came out to support the SOMO athletes. For more upcoming volunteer opportunities – please visit somo.volunteerhub.com.
Sportsmanship was on full display throughout the weekend. SOMO staff members recognized several athletes with Eunice Kennedy Shriver Sportsmanship Coins!
SOMO was lucky to have two of its athletes help on the marketing and communications team throughout the weekend. Allen Tobin and Lynna Hodgson both took pictures and videos of their fellow athletes.
As always – one of the highlights of the weekend was the dance at the Training for Life Campus! SOMO athletes made the most of the disco theme! So did a few staff members…
Overall – it was an amazing weekend!
Thank you so much to our sponsors!
Statewide Partners: Law Enforcement Torch Run (LETR), Missouri Association of Student Councils (MASC), Diamond Pet Foods, Casey's, Knights of Columbus, University of Missouri System, University of Missouri and MU Health Care.
Media Partner: KRCG-TV
Healthy Athletes Partner: United Healthcare
Gold Level Partner: DKB Plumb Supply, Midwest Special Needs Trust
Silver Level Partner: Healthy Blue
Bronze Level Partners: Jefferson City Convention and Visitors Bureau, Columbia Regional Airport, Hitachi Energy, Clean Fuels Alliance America, Scholastic