RELEASE: Genice Fisher to be inducted into SOMO Hall of Fame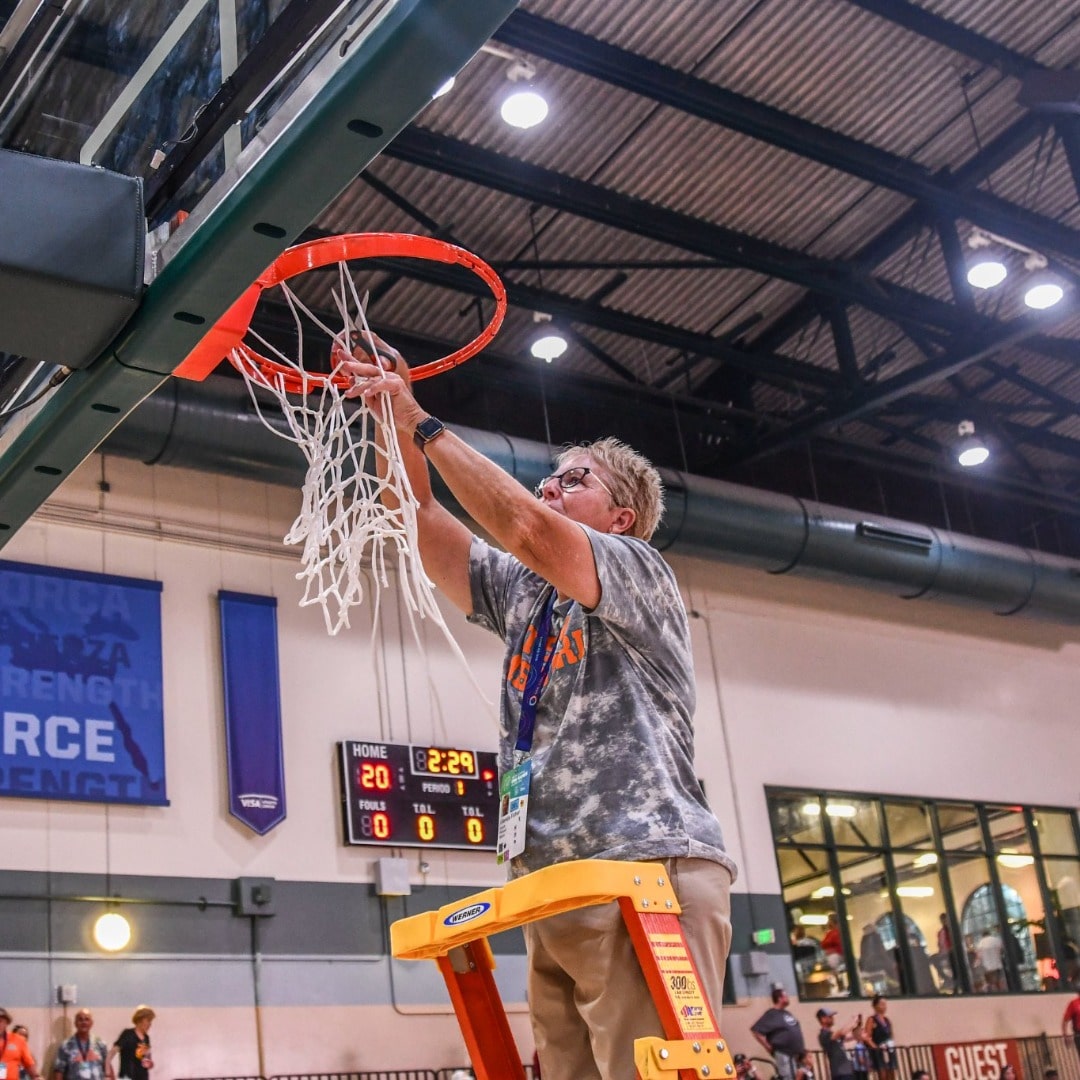 COLUMBIA – Longtime Special Olympics Missouri (SOMO) supporter Genice Fisher is headed to the SOMO Hall of Fame! She found out during a surprise announcement at Hickman High School on Thursday, Sept. 21.
"I'm speechless, and you have my crying!" Fisher said after the surprise!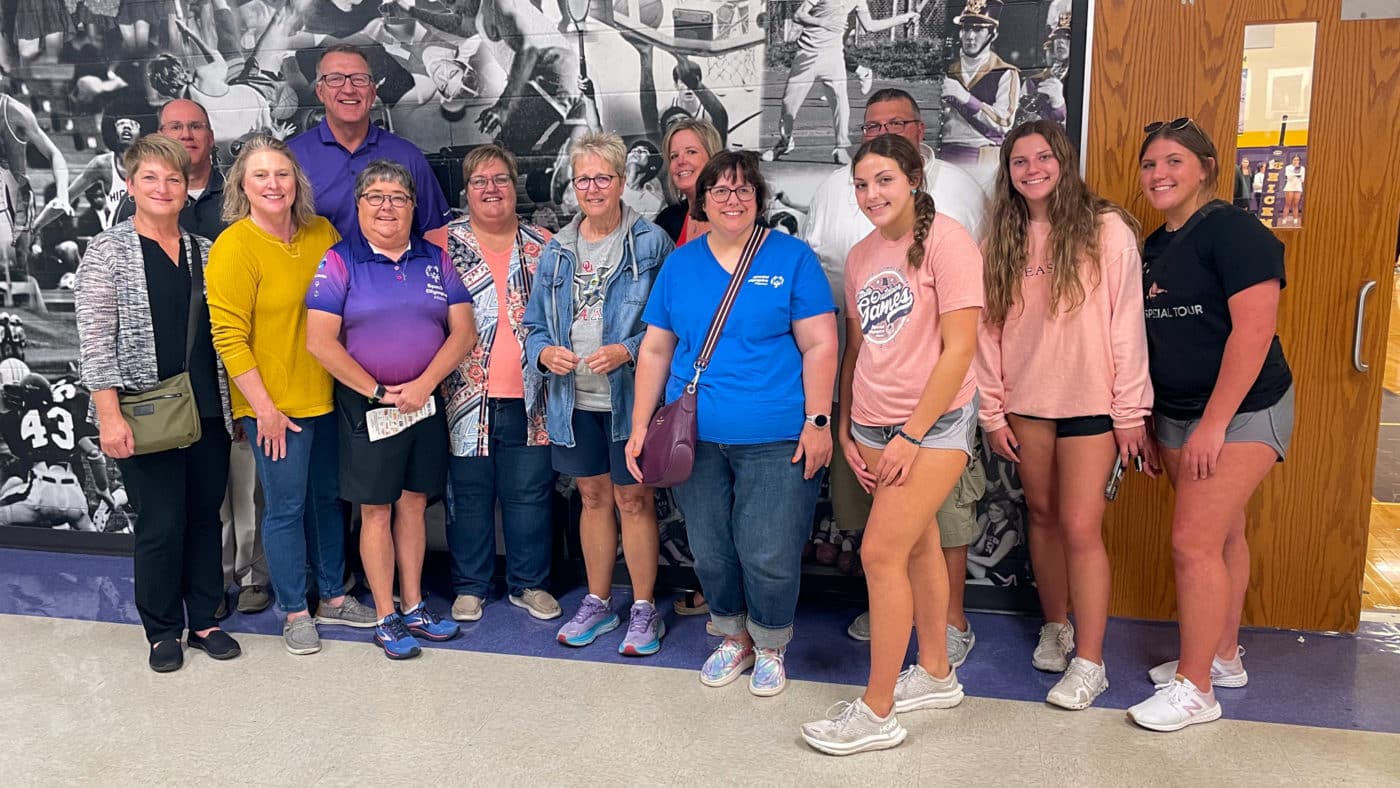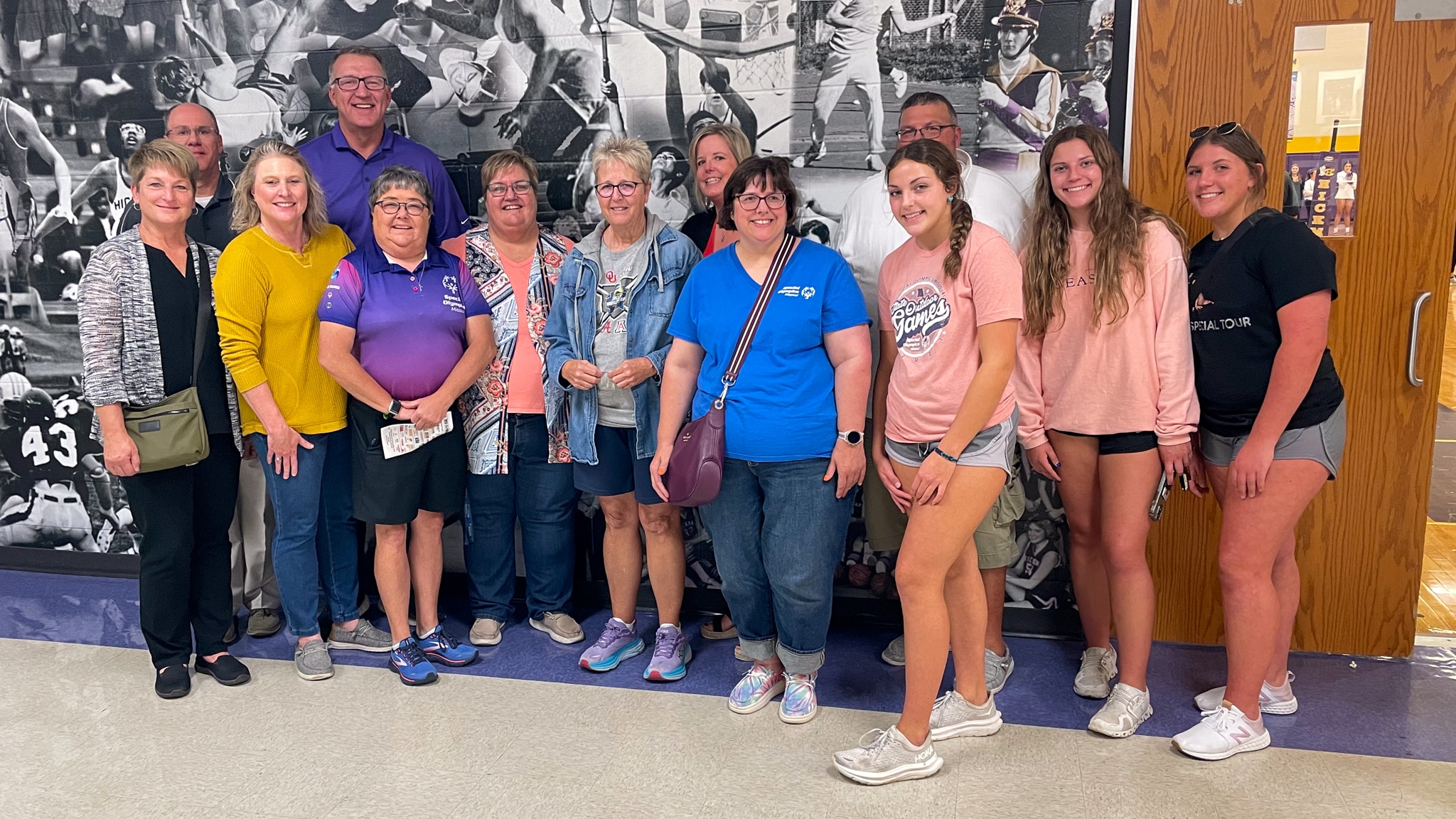 Fisher runs the scores table at the Hickman volleyball games, including the Kewpies game against Battle on Thursday. It was just another game for Genice until she heard the public address announcer call her name.
Here's what Genice's nominator had to say about why she deserved a spot in the SOMO Hall of Fame.
As an adaptive PE teacher, Genice's first teaching job in Southwest Missouri was the beginning of her involvement with Special Olympics Missouri athletes. She continued her teaching in the Columbia Public Schools until her retirement. When the SOMO coach within Columbia Public Schools became ill and subsequently died, Genice did not hesitate to step up and take over the SOMO program. Genice has been a coach, Unified partner, event manager, sports commissioner, key volunteer, and so much more at local, area, regional and state events. Genice has been an ALPs mentor and instructor since the beginning of that program. In 2022, Genice was awarded the Central Area Volunteer of the Year. She has also previously won the headquarters volunteer of the year award.Genice has attended multiple USA Games' as a track coach and a basketball coach. She has also been a part of the support staff. In 2022, Genice's basketball team won the gold medal at the USA Games in Orlando, Fla. Genice has also attended the Special Olympics World Games as a spectator just so she could be a cheerleader for the Special Olympics USA athletes. One of her favorite events is the annual Gary Brimer Sports Camp. Genice has attended every year since the beginning of camp. At camp, she is known as "Thelma from Las Vegas" due to her participation in the annual talent shows. The athletes look forward to this every year and love it! Genice also consistently volunteers at our Training for Life Campus to help us prepare for each of our three State Games throughout the year. Genice has provided transportation to events for many athletes using her personal vehicle. She has been an active fundraiser. She plunges and sells Drive it Home Raffle tickets almost every year. She has also worked several other fundraising events. Volunteers are the backbone of SOMO, and Genice is proof of that. Her knowledge, dedication and enthusiasm for the program and for the athletes is unmatched. She helps move the program forward and significantly impacts the success of the athletes. She has encouraged and taught hundreds of SOMO athletes to become the best they can be at their sport and in their life skills. I looked up what it means to volunteer, and I found this. Volunteering is about giving personal time to a good cause, specifically to help an organization or individuals you are not related to. This describes Genice Fisher to a tee. She is the go-to person when a volunteer is needed, and she is always willing to help. She is an advocate, teacher, mentor and friend to all the SOMO athletes. I can't think of anyone more deserving to be inducted in the SOMO Hall of Fame.
The SOMO Hall of Fame was created in 1997 by the Board of Directors as a way to recognize longevity and achievement of athletes and volunteers within the organization. A voting committee, appointed by the SOMO Chairperson of the Board, is responsible for reviewing all nominations and voting on no more than two inductees in each category (athlete and volunteer).
To be inducted, finalists must be named on 75% of the ballots. A permanent video display, housed in the Missouri Sports Hall of Fame in Springfield, features photos and bios of each year's SOMO Hall of Fame inductees. This year's Hall of Fame Class will be officially inducted at the SOMO Awards Banquet on Saturday, Nov. 18 at the Training for Life Campus in Jefferson City.