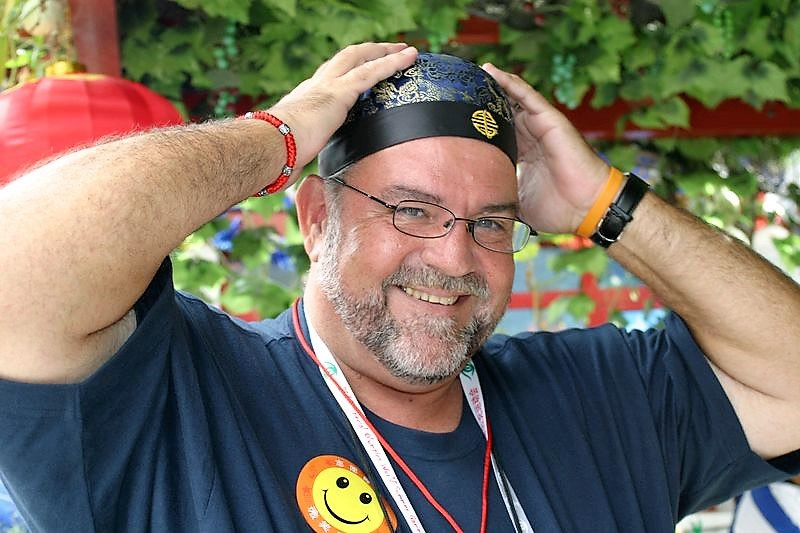 On Friday, November 20, 2020, Gary Brimer passed away after a battle with cancer. He left a legacy behind that includes the biggest heart for our athletes, building the SOMO sports and training program to what it is today and for loving his family and friends with all of his being.

I had the honor and privilege of working with Gary my entire career. Our relationship started as work colleagues, then he became my mentor and it morphed into this crazy friendship that was sometimes brother/sister, sometimes dad/daughter but always best friends. In fact, I had the honor of being his best woman at his wedding when he married Diane Brimer. When our daughter Rachel was little, she truly believed her name was Rachel Marie Brimer Lutz! Gary was her Godfather and her Grandpa by heart (because my Dad passed away when she was almost a year old). Gary is one of the reasons I met and married my husband Brian Lutz. So as you can see, he has been an important part of my life for more than 25 years.

Gary began his journey with Special Olympics Missouri in 1976 and dedicated 41 years of his life to providing year-round sports training and competition to the 1,000s of athletes in Missouri. What began as a hobby in 1976 as a volunteer coach eventually grew into a career in 1994 when he joined the staff as the Director of Sports and Training until his retirement in 2016.
During his career, Gary was instrumental in leading the charge to develop a coaches' training program that put SOMOE coaches among the very best in the world. He has been a coach, Unified Partner, head of delegation or member of the management team for EVERY Summer world or National Games from 1987 through 2014 when he went to his last games as the head of delegation for Team Missouri in New Jersey.

Gary developed the Team Missouri selection process so that every athlete or volunteer who wanted the opportunity to attend higher-level competition had an equal opportunity. During his reign as the Director of Sports and Training, he introduced Unified Sports LONG before any other program in the United States. Today, the SOMO Unified Sports program continues to thrive and grow.
These are just a few of the many reasons why Gary's legacy to the SOMO program over the decades has positioned SOMO to be a premier sports program in the country and one of the most revered Special Olympics program in the movement.

In 2017, Gary was inducted into the Special Olympics Missouri Hall of Fame.
In the words of SOMO Athlete and Hall of Famer, Robb Eichelberger, "Gary Brimer treated every athlete as his family. Gary knows all the athletes and he is loved by them all and they know him. He has worked very hard to earn the respect of each athlete, coach, staff member, board member and volunteer of Special Olympics Missouri."
SOMO has its very own guardian angel watching over us. Katie Hrenchir Lyle, former staff member, family member and SOMO coach, posted a tribute to Gary on Facebook and she said it best, "I bet there was one heck of an opening ceremony for you when you went through those gates."

Until we meet again my friend,
Trish Lutz