Charlie Phillips captures the heart of the world in Berlin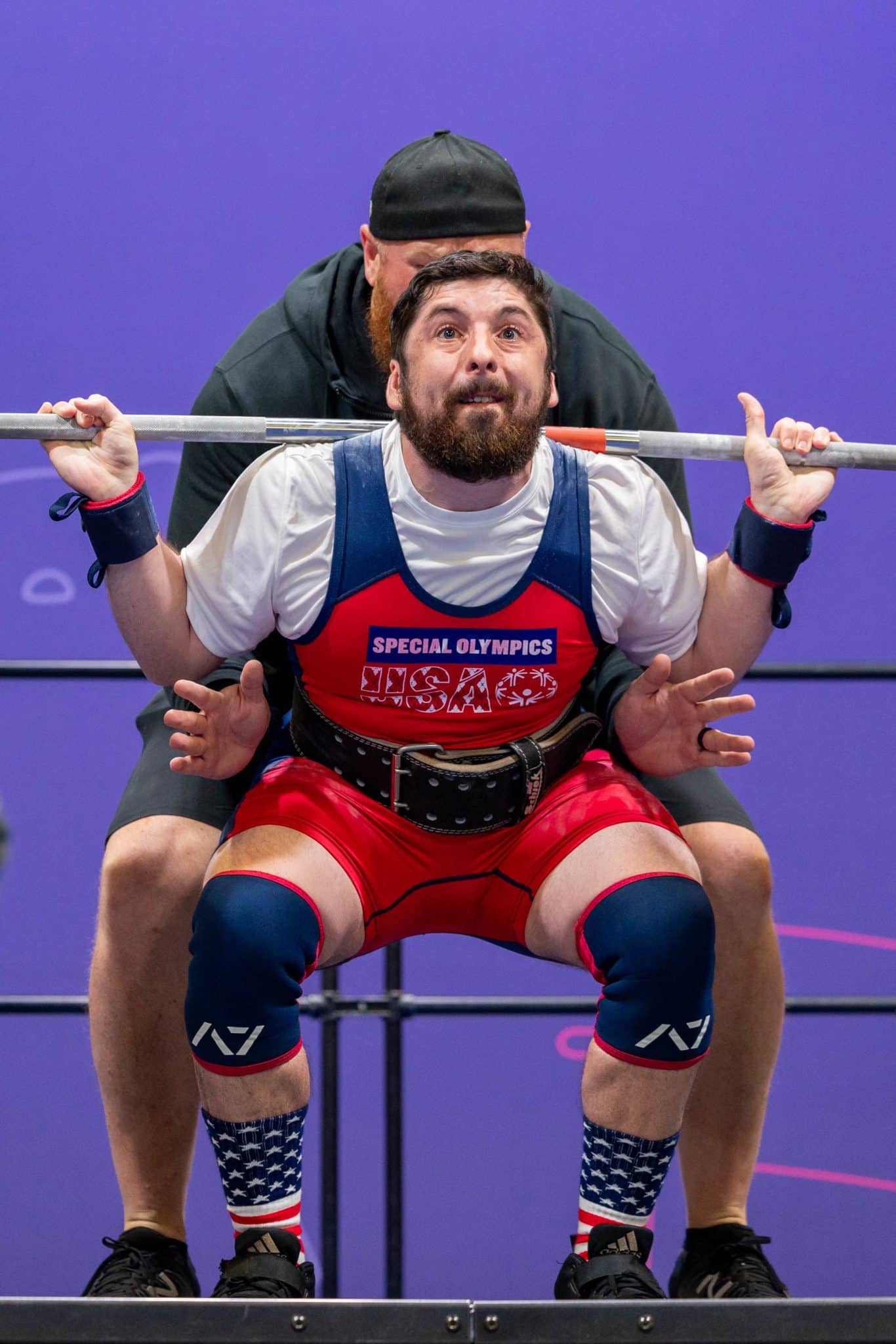 BERLIN – Charlie Phillips made a name for himself at the Special Olympics World Games Berlin 2023. His inspiring attitude, determination and never-give-up mindset culminated in three silver medals and one bronze medal! More importantly, Charlie captured the heart of the entire world.
"I want to say thank you so much to my supporters," Phillips said. "I never let our country down."
Charlie competed in the men's squat, men's deadlift, men's bench press and men's all-around competition on Friday, June 23 at Messe Berlin. Here are his results:
Men's Squat: Silver Medal – 162.5 kg | 358.25 lbs
Men's Bench Press: Silver Medal – 115 kg | 253.5 lbs
Men's Deadlift: Bronze Medal – 197.5 kg | 435.5 lbs
Men's All-Around: Silver Medal
You can watch his best lifts here.
"I just can't wait to come back and show everyone all the medals I have," Phillips said. "Follow your dreams. It doesn't matter if you win or lose. It's all about having fun."
After the competition, Charlie gave a MUST-SEE emotional interview with ESPN's Kelsey Riggs.
"My dream has come true, and I'm like Michael Phelps," Phillips said.
He added, "I am so proud of myself for what I did today."
Charlie made quite a few friends during his time in Berlin, including former Heisman Trophy winner Tim Tebow. The ESPN reporter interviewed Charlie live on Get Up on Monday morning.
Charlie also interviewed with ESPN's Kelsey Riggs for the first time earlier in the week. You can watch the full interview here.
"I definitely beat the odds, and I motivate people," Charlie said. "My dream has come true."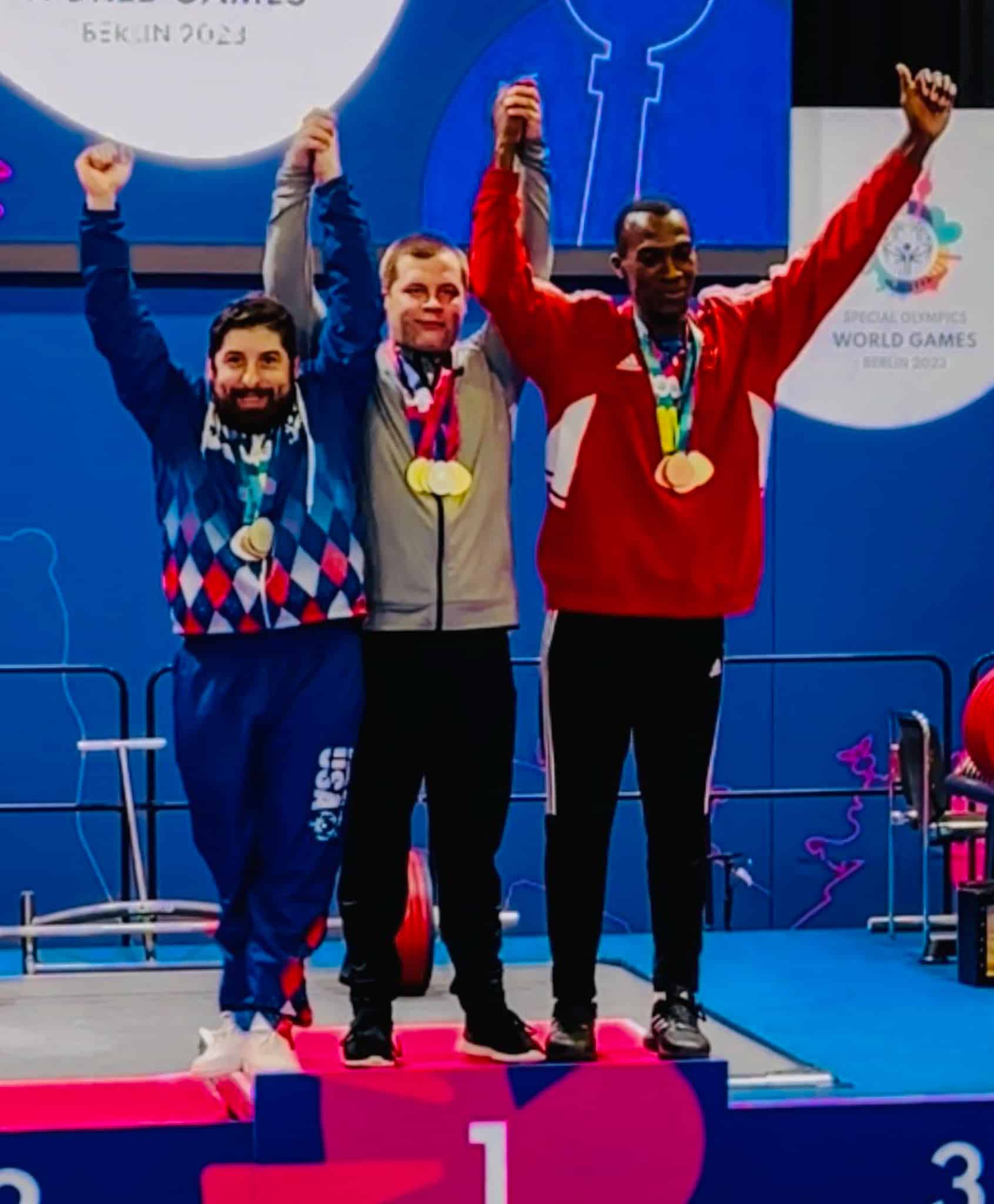 Before he competed in Germany, Charlie had the opportunity to tour around the country. Check out some of the photos below!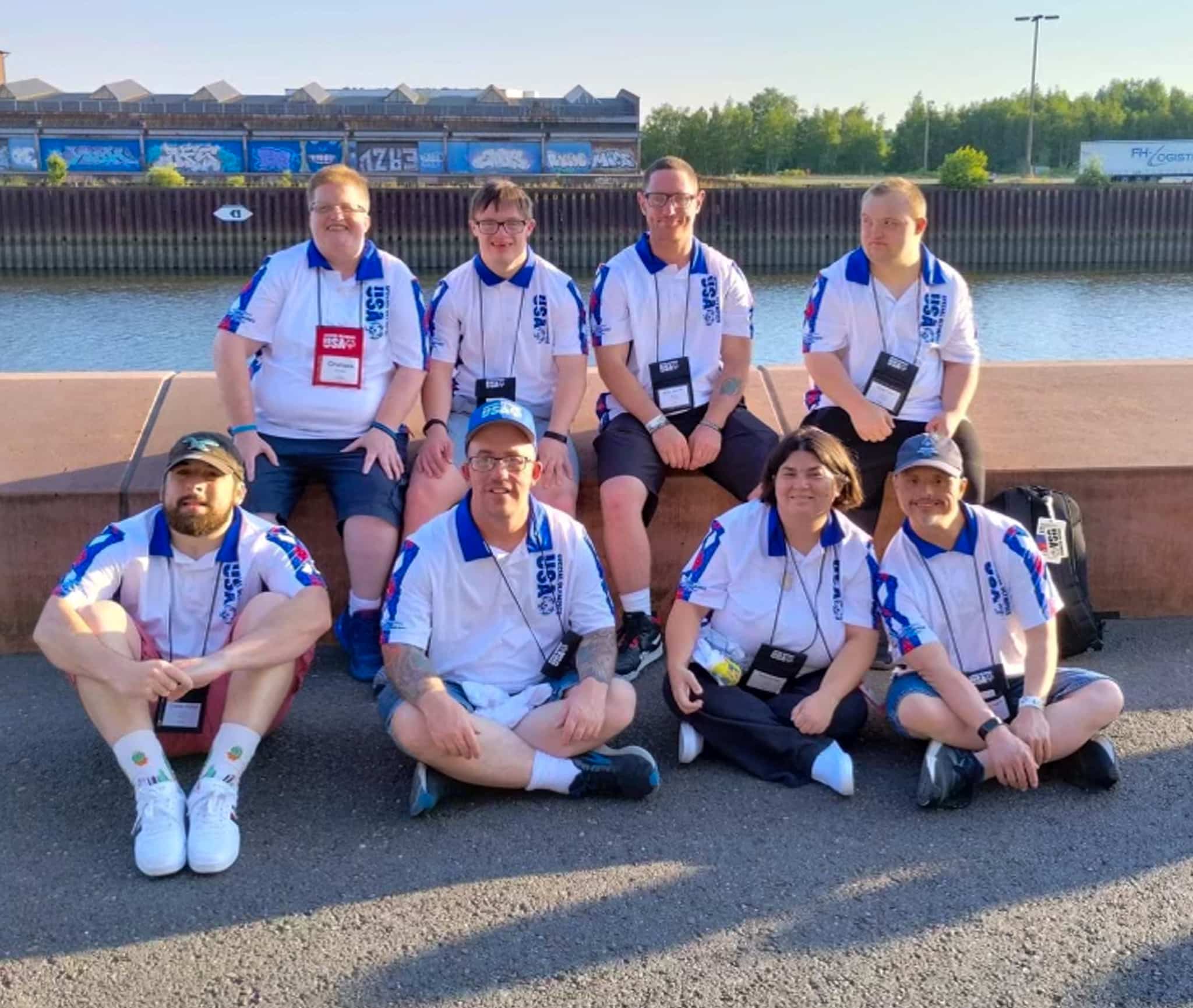 Charlie also had an incredible sendoff in his hometown of Savannah, Mo. before he left for Berlin. You can see those photos below!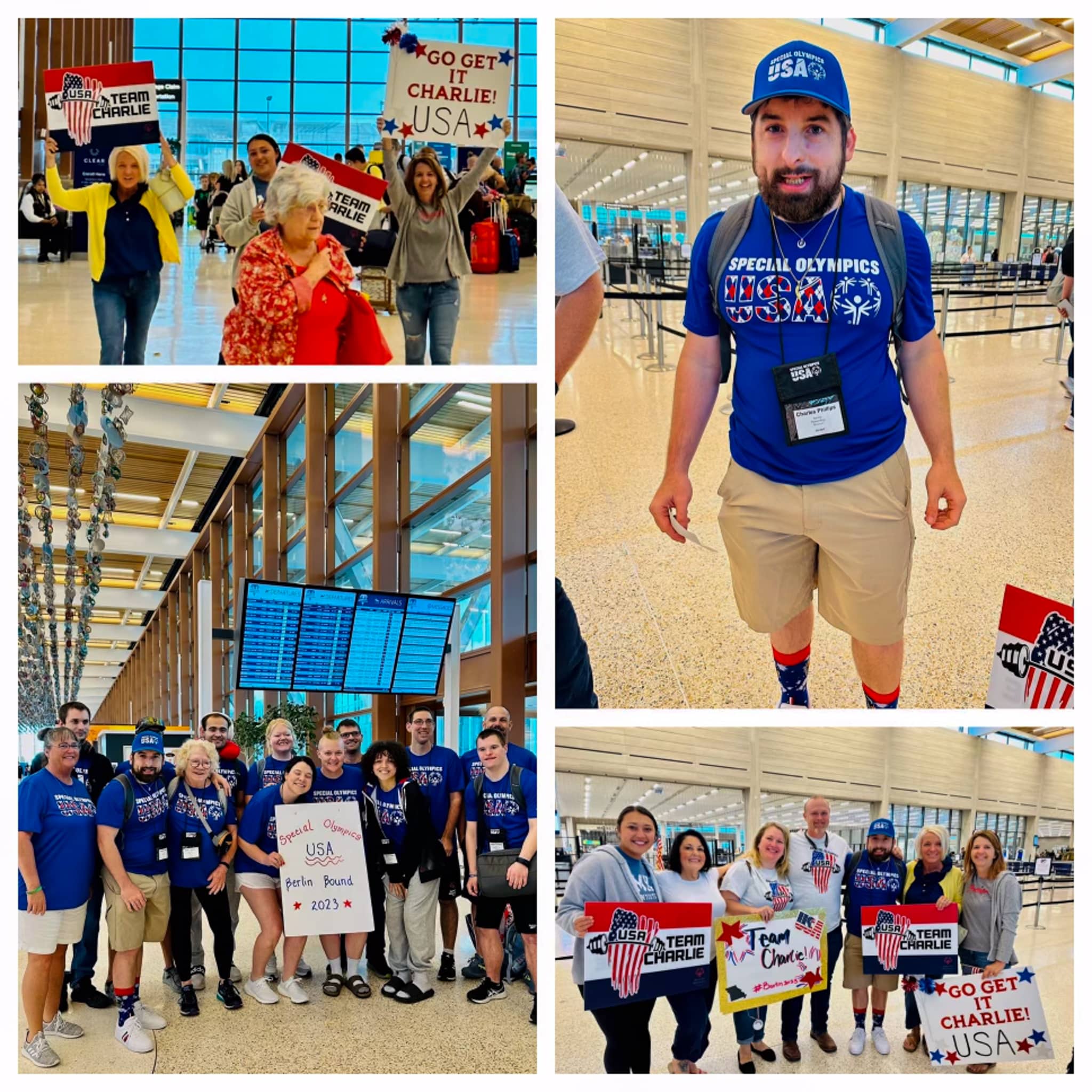 Charlie returned to Missouri on Tuesday, June 27 to a heroes welcome. SOMO hosted a welcome home parade for Charlie starting at 6 p.m. on June 27 in Savannah, Mo. The parade began at the Savannah firehouse and went down Main Street – around the square twice. After the parade, Charlie signed autographs and took pictures on the Savannah courthouse lawn. During the welcome home parade, Charlie was named an honorary fireman with the Savannah Fire Department.
Charlie is just 26 years old, but he's already accomplished so much in his Special Olympics career. Charlie grew up in central Pennsylvania. He got his start with Special Olympics Pennsylvania (SOPA) 15 years ago. In 2010, Charlie participated in his first-ever Special Olympics USA Games as a part of SOPA's track team. Charlie's family ended up moving to Missouri, and he never skipped a beat. In 2018, Charlie was back at the USA Games as a powerlifter for SOMO. During his career, Charlie has participated in five different sports: basketball, track, soccer, flag football and powerlifting.
Special Olympics USA is comprised of 133 athletes and Unified partners, 38 coaches and 23 delegation members who support team operations. Athletes will compete in 14 of the 26 sports offered: athletics, basketball, bocce, bowling, cycling, golf, gymnastics – artistic, gymnastics—rhythmic, kayaking, powerlifting, sailing, soccer, swimming, tennis and volleyball.
The delegation also includes Special Olympics Unified Sports® teams, where people with and without intellectual disabilities compete together, as teammates. Special Olympics USA will have representation in the following Unified Sports®: basketball, bocce, bowling, golf, sailing, soccer, tennis and volleyball.
To learn more about the Special Olympics USA delegation, please visit www.specialolympicsusa.org for a full delegation listing, photos and bios.