'Can't': It's just like cursing
HERMANN – The Finch family from Montgomery City encourages freedom of expression. Just don't say "can't."
Taylor Finch grasped her gold medal as her family cheered the 16-year-old's running long jump success at the Hermann Area Special Olympics Missouri (SOMO) Track Meet on May 14. Taylor's mom, Jo Finch, wore a pink tutu.
"We're cool people," Taylor said, draping an arm around her friend, Allison Tresch, who won the silver medal in the same event. "We like to express ourselves."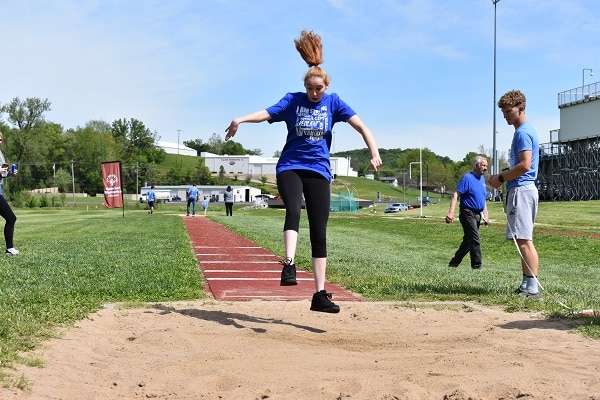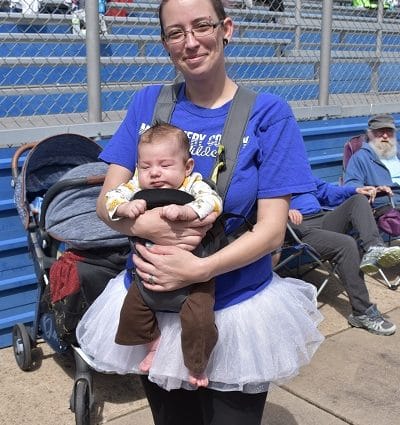 Jo Finch sang the praises of Special Olympics Missouri and how it has enriched Taylor's life.
"It's been amazing. It has changed her life," Jo said. "She hasn't been held back by her disability."
That's for sure. Taylor jumped so far and so fast that her glasses flew off in the jump pit, but she avoided stepping on her spectacles, gracefully recovered, and scooped her glasses out of the sand.
Grandma Colleen Turner also offered encouragement and her assessment of Taylor's abilities.
"'Can't' never could do a darn thing because he didn't try," she explained. Taylor's dad, Shane Finch, was even more adamant about that four-letter word.
"'Can't' is as bad as cussing in our home," he said.
Fourteen schools sent athletes to the May 14 Hermann Area Track Meet and were featured in the traditional parade of athletes. In addition, the SOMO Young Athletes program provided games and activities for about 50 kids ages 3 to 7.