The Training for Life Campus, located at 305 Special Olympics Drive, is a facility on a piece of land spanning more than 16 acres in Jefferson City, Mo. This campus will serve current and future Missouri athletes with intellectual disabilities. It is the first facility of its kind in the world, with the purpose of enriching the lives of our athletes. Our athletes will learn the lessons of sport and life that inspire all of us.
The campus will serve as a lifelong community hub and center, and will inspire a new drive in our athletes so that they may continue to develop the physical and social skills they need to be as productive and independent as possible. It will be both symbolic and practical for our athletes, coaches and volunteers, and will represent a real sense of home for future generations of athletes who touch the lives of so many Missourians.
Healthy Athletes®
We offer a variety of health screenings at our campus. The Diamond Pet Foods Healthy Athletes® wing features four exam rooms: Special Smiles, Opening Eyes, Fit Feet/Health Promotions, Healthy Hearing with a Hearing Booth. This allows us to see new athletes and open the doors to those with disabilities in group homes and day program groups. We offer Health & Wellness education to athletes, schools, and day programs, and group homes. Special Olympics Health is made possible by the Golisano Foundation in collaboration with the U.S. Centers for Disease Control and Prevention. 
There are opportunities from those in the community to partner with us to bring health screenings, nutrition, and education to the athletes. To grow, we need partners to help us sustain the program, by providing funding, resources and people.
Interested in how you can help us grow this program?
Fit 5
Fit 5 aims to improve athlete health through a routine of exercising five times per week, eating fruits and vegetables five times per day, and drinking five bottles of water per day. For more information on the program and how you can join us at the campus, email us!
Day programs are a place for adults with intellectual disabilities to participate in activities outside of a group home setting. They often go on field trips. Our Training for Life Campus can be a place where your Adult Day Programs can visit! We can lead sessions on exercise, nutrition, leadership and life skills, or just let the participants explore the campus and maybe even learn a new sport.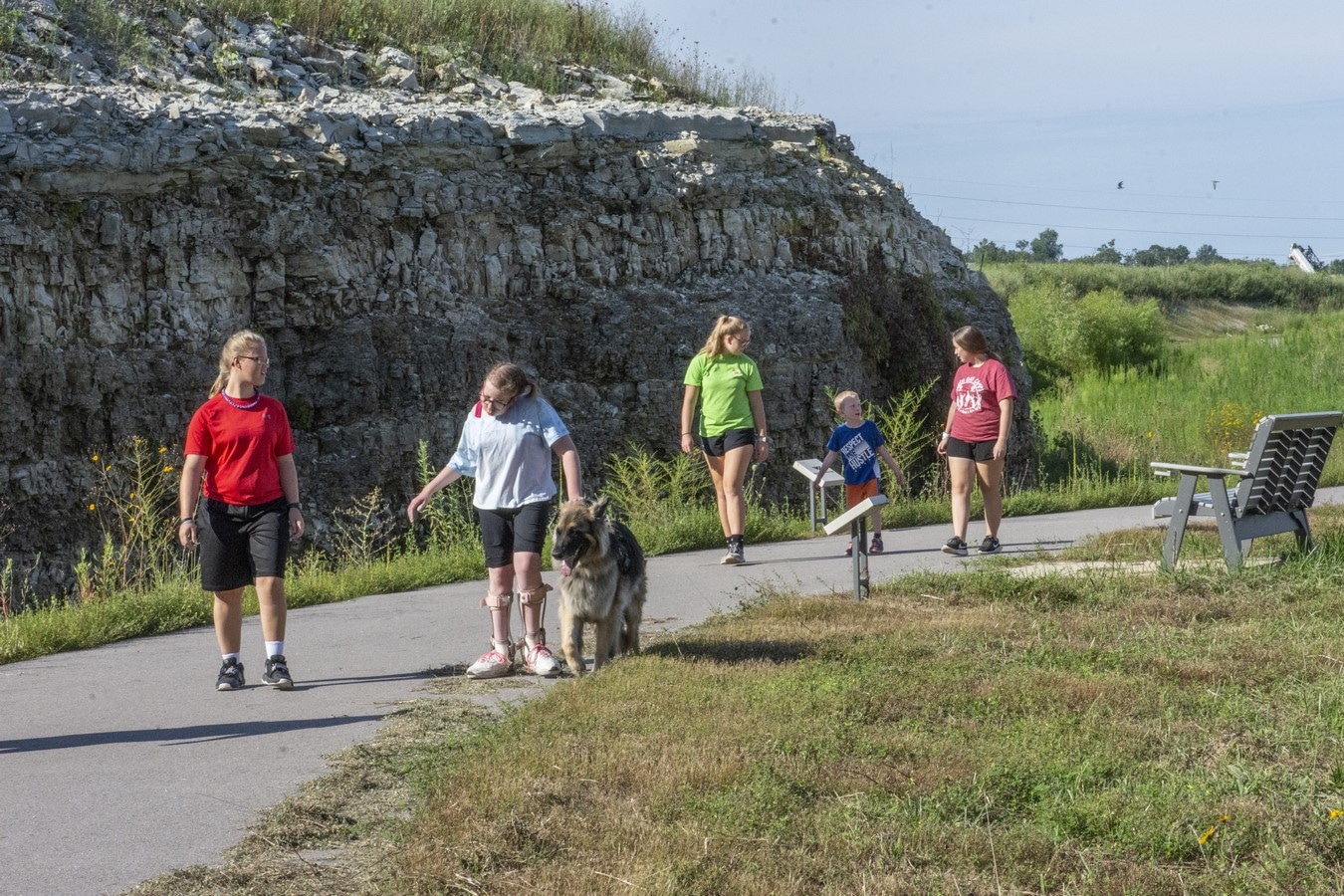 SOMO used to offer just one summer camp every year for 50-100 athletes. Now that we have a beautiful campus, we can offer camps all year-round! Camp activities range from arts & crafts, to exercise, to nutrition, to leadership and life skills, to learning new sports skills and more! If you're interested in attending a camp, let us know!
We do still offer our weeklong Sports Camp in the summer as well.
Centrally located in Jefferson City, the Training for Life Campus can handle all of your meeting needs while also supporting our mission. We transform lives through sports and health and leadership programs that not only help our athletes, but also the volunteers and community at large. Our brand-new facility is conveniently located off Highway 54 and includes ample parking (148 spaces).
Between the Farmer Companies Training for Life Facility and the J.E. & L.E. Mabee Foundation Outdoor Multi-Sport Training Area, the Training for Life Campus is set up to accommodate a wide array of events.
Our Missouri State Council Knights of Columbus Sports Education Multi-Media Center can be divided into three rooms or set up as one large room for your meeting, training or other event. Each room is equipped with state-of-the art technology and can seat up to 40 people.
The Centene Charitable Foundation Sports and Recreation Arena is perfect for special events and sports practices.
Click here to see a brochure of our facility rental options. 
The Ben and David Landesman Corridor houses the Fitness Center, which is available free of charge for Special Olympics athletes, parents and staff. First time users must set up an orientation session.
Hours: Monday-Friday, 8:30 a.m. - 4:30 p.m.
Despite the official ribbon cutting for the campus taking place in November 2018, the Training for Life Campus isn't actually 100 percent complete. We still have plans to build a softball field, tennis courts, bocce courts, a multi-use golf/open space, a shotput pit, and a Law Enforcement Torch Run Plaza.
If you're interested in making a personal or corporate donation so we can finish the campus for our athletes, contact us!