October 7, 2022 - October 9, 2022
Sports: Bocce, Flag Football, Golf, Tennis, and Softball
Venues: Blair Oaks High School, Jefferson City High School, Oak Hills Golf Course, Capital City High School, and Binder Sports Complex
For the latest tentative schedule click here.
The Opening Ceremony will be held Friday, Oct. 7 at 7 p.m. at Binder Sports Complex. There will be FIREWORKS! For the Opening Ceremony agenda click here.
For the Fact Sheet and Outdoor Games Map click here.
For the most up-to-date information leading up to and during the State Outdoor Games, make sure you download the mobile app! To download, you can either scan the QR code below OR search the Apple or Google Play app stores and search for "Whova." You'll need an email to sign up. Once you have downloaded the Whova app, search for "State Outdoor Games 2022" and connect to our event. Use the invitation code: StateOutdoorGames2022.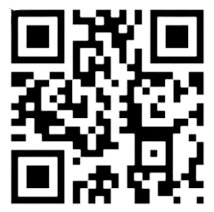 For more information contact Luke Lamb at lamb@somo.org