Bush bowls game of her life after receiving new hearing aids at USA Games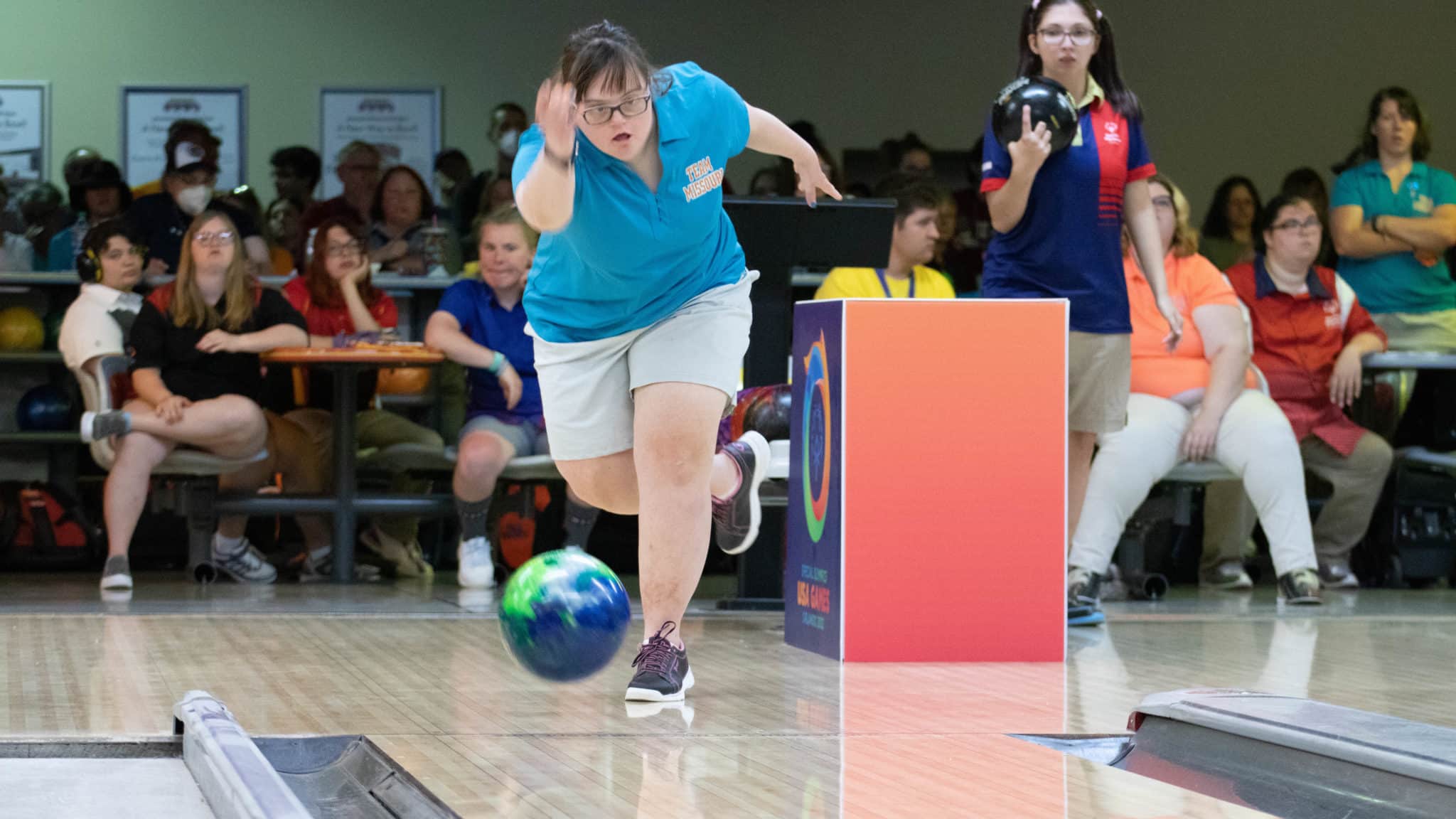 Author: Diego Branda | Special Olympics Missouri marketing and communications intern
ORLANDO – The 2022 Special Olympics USA Games were full of fierce competition and amazing accomplishments. Thousands of athletes from all 50 states and the Caribbean made the trip to Orlando, Fla., June 5-12, to compete, make new friends and enjoy the sports they love.
Team Missouri bowler Jessica Bush made the most of her opportunity – not just on the playing field. The 25-year-old native of Ballwin, Mo. was one of 126 members of Team Missouri. She won three gold medals. More importantly, she experienced competition in an entirely new way thanks to her new hearing aids.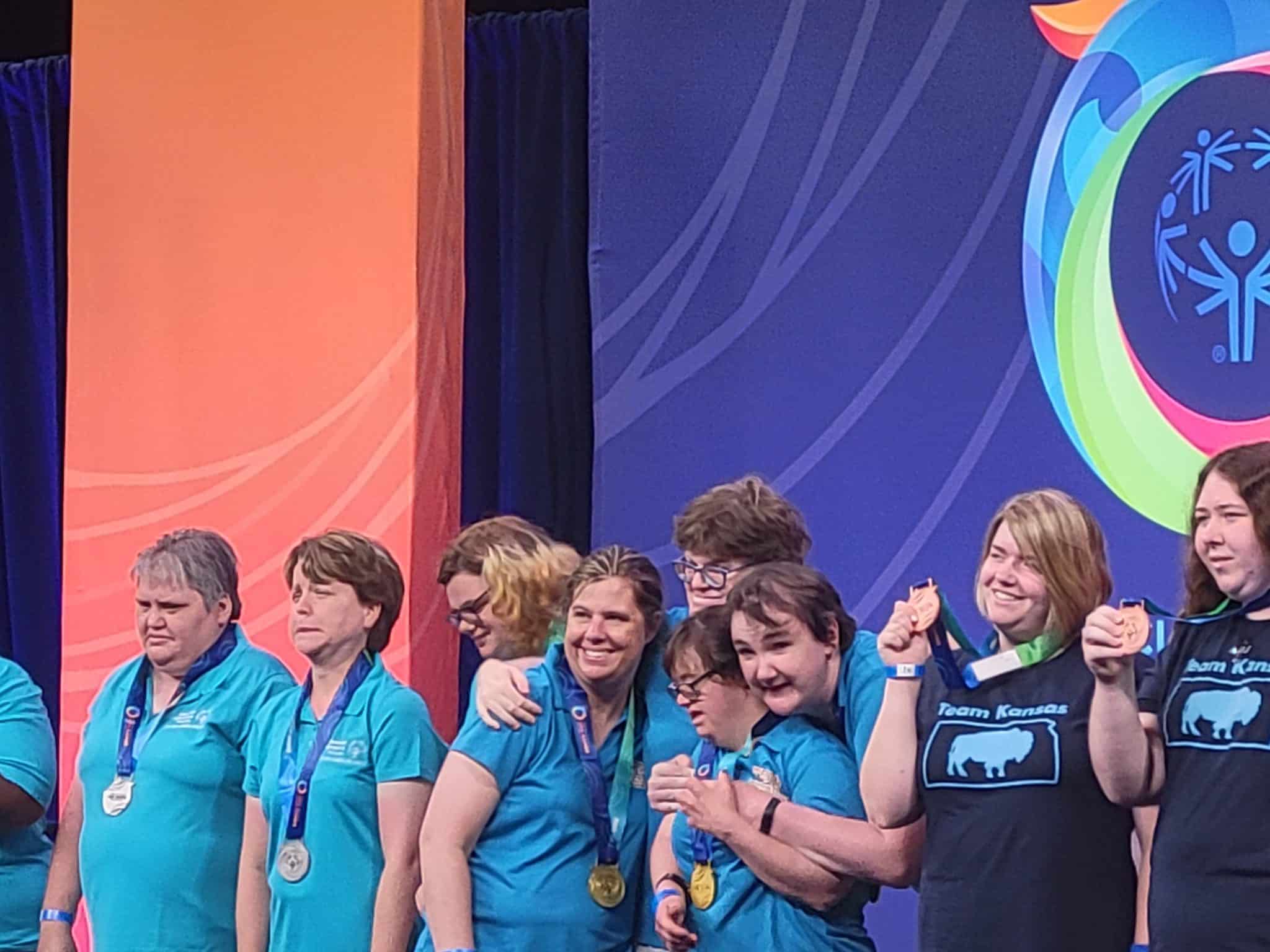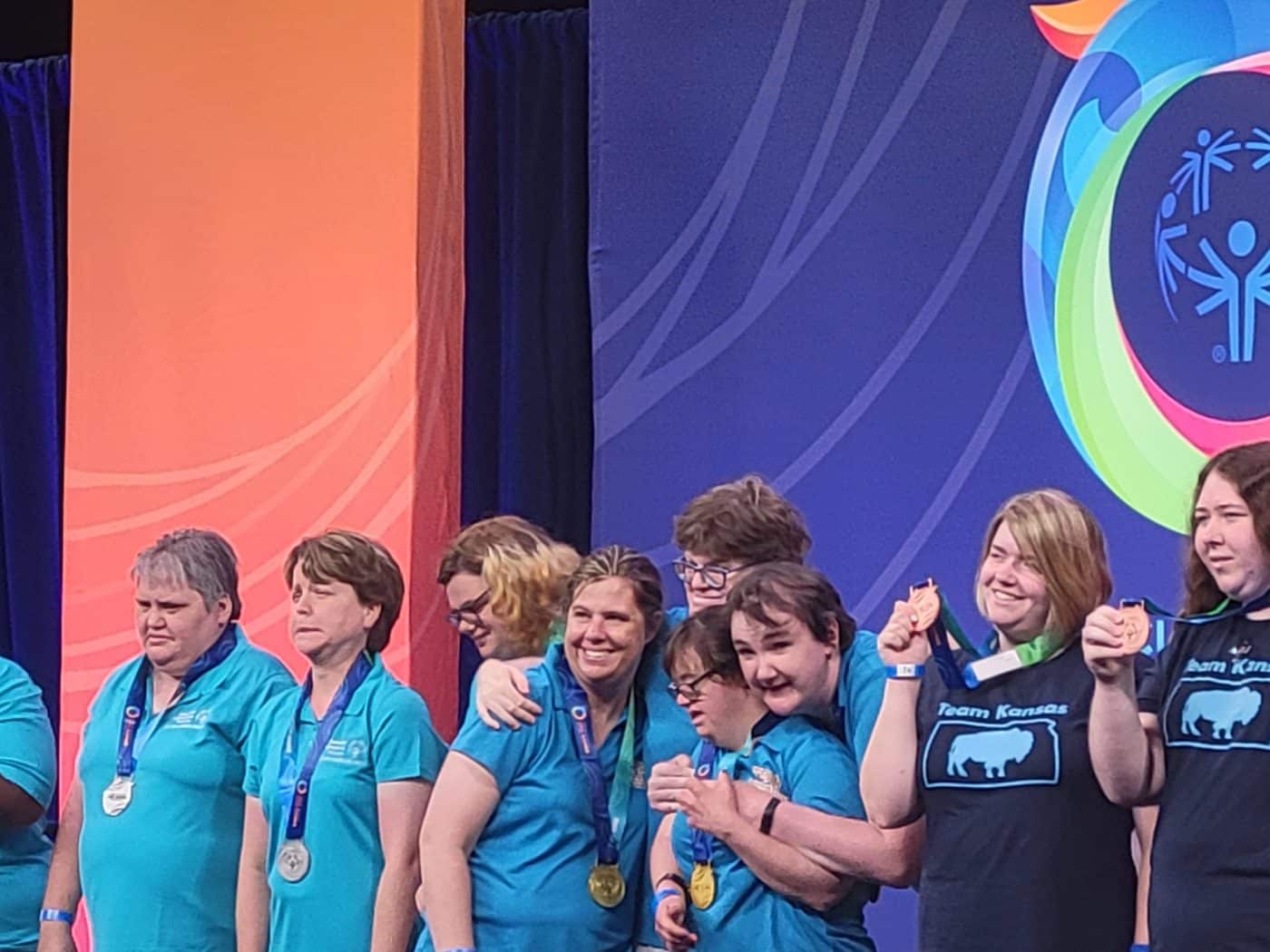 On Day 2 of competition, Bush bowled the game of her life. She posted a new personal record, 188.
"Be happy and bowl straight," Jessica said.
It meant even more because she could actually hear the crowd.
"I could hear really well," Jessica said.
She specifically mentioned hearing her mom Staci screaming after she finished her game with a turkey – three straight strikes. The reaction was so loud, Jessica had to shush the crowd!
Jessica has been a SOMO athlete since she was 8 years old. Staci said Jessica had used hearing aids previously, but she never wanted to wear them. Now, she uses them all the time.
"She had had them when she was much younger," Staci said. "We get to [Orlando], and I don't know if they fit better or the fact that she was with all her friends, but now she wears them. They're linked to her phone, so she can listen to her music with them, make calls via Bluetooth. She uses them night and day."
This story and many others like it are thanks to Healthy Athletes, a program that has been offering free health services to Special Olympics athletes for 25 years. This year at the USA Games, the Healthy Athletes program not only provided athletic gear such as shirts and shoes for athletes, but it also provided accessories such as glassware and hearing aids.
Healthy Athletes has done so much to improve the health of those with intellectual disabilities. Since its birth in 1997, Healthy Athletes has delivered more than two million free health screenings and trained nearly 300,000 health professionals and students to treat people with intellectual disabilities. The program offers screenings in eight disciplines:
MedFest (history and physical exam)
Special Olympics Lions Clubs International Opening Eyes (vision/eye health)
Healthy Hearing (audiology)
Special Smiles (dentistry)
Health Promotion (prevention and nutrition)
Strong Minds (emotional health)
FUNfitness (physical therapy)
Fit Feet (podiatry)
"It's really beneficial for athletes who are entering adulthood," Staci said. "Since they are on a fixed income, it's financially hard for athletes to afford healthcare. So, it's another opportunity to support them in a healthy way."
The Bush's said they are very grateful for the opportunities Special Olympics Missouri has provided for Jessica.
"It allows Jessica to compete with her friends," Staci said. "The USA Games were a great opportunity for her. She was a part of the majority, not the minority. It allowed her an opportunity to compete without having to worry about being different."