2023 Evening with Andy Reid
The Third Annual Evening with Andy Reid event is June 8. This event is sold out!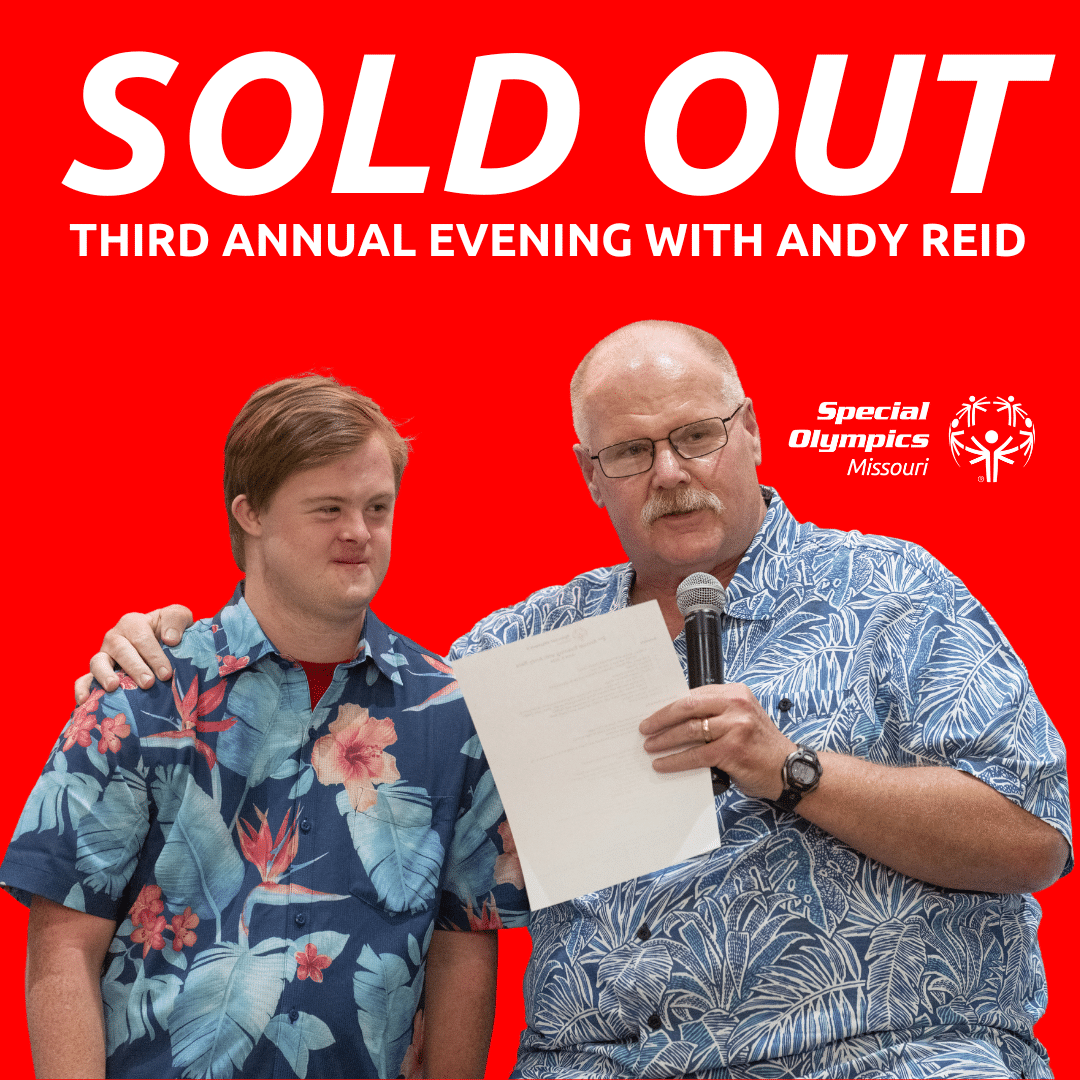 Special Olympics Missouri has hosted its Evening with Andy Reid fundraising event at Arrowhead Stadium every summer since 2021.
SOMO is so thankful for Chiefs head coach Andy Reid!
In 2022, more than 300 SOMO supporters came together on June 9 at Arrowhead Stadium to raise money to help further our mission. SOMO raised more than $250,000!
SOMO athletes' Arthur Murphy, Jared Niemeyer, Beth Brokamp, Brett Hughes, Thomas Clapp and Kelsey Porter all played a vital role in the event. They helped sell shirts and raffle tickets before the program. They also had the chance to interview Chiefs head coach Andy Reid on stage!
Chiefs head coach Andy Reid: "The support that we can give – I just welcome you all to join hands in this,"
Chiefs linebacker Nick Bolton: "I'm familiar with the work of Special Olympics Missouri is doing throughout the state, and I want to help them spread the word and create more opportunities."
You can read more about our 2022 Evening with Andy Reid here!
You can see more photos from 2022 Evening with Andy Reid here!