2021 Polar Plunge: Jurassic Times Call for Jurassic Plungers!
This "unbearable" event is a unique opportunity to show your bravery as you support local Special Olympics athletes by walking, running or crawling into the frigid winter waters that Missouri has to offer.
Participants must be at least 10 years old and raise a minimum of $75 each by event day (every member on a team must raise the $75 minimum). 
New for 2021:
We will have a handful of COVID-related safety measures in place (likely including staggered start times, etc.) that we will announce as it gets closer. If you aren't comfortable coming to Plunge in-person, that's okay, we have created a virtual option (see below).
All of our Plunges will have a virtual option that will allow you to register and raise money while Plunging safely from your home (cold shower, ice bucket dumped on your head, kiddie pool, etc.).
A registration fee of $10 is charged at the time of registration (grade schools and high schools exempted). This $10 DOES go toward your $75 fundraising minimum, so you only need to then raise at least $65 to participate.
COVID Precautions: Everyone will be required to social distance and wear face masks while onsite for this event. Plungers will be allowed to remove their masks prior to entering the water but will be required to put it back on when entering the changing tents. While moving through the park, please watch for markers to help keep distance between you and the next group and make sure you spread out in changing tents.
We appreciate that this is a fun event to bring your family and friends to watch you take the big plunge, but this year due to COVID, we ask that each team only bring one/two additional people to be the team photographer/videographer. They can also Facebook Live your team plunging so others can watch from home. Thank you for helping us keep our event safe!
If you have been diagnosed with COVID-19, exposed to COVID-19 in the ten days prior to the Polar Plunge, or are experiencing fever, cough, loss of taste/smell or shortness of breath, you should stay at home. When you are feeling better, we hope you will participate from home through the virtual plunge.
Please note: If the in person event would need to be cancelled, we would switch the event to virtual and there will be no refunds.
NO DIVING IS ALLOWED AT ANY OF OUR PLUNGES! THIS WILL BE STRICTLY ENFORCED.
The Polar Plunge is a project of the Law Enforcement Torch Run(R) for Special Olympics Missouri. Various police departments, highway patrols, correctional centers and other law enforcement agencies around the state are proud to host this event.
Proceeds benefit Special Olympics Missouri's year-round program of sports training and competition for children and adults with intellectual disabilities.
Need help with your fundraising page? Read through our help page!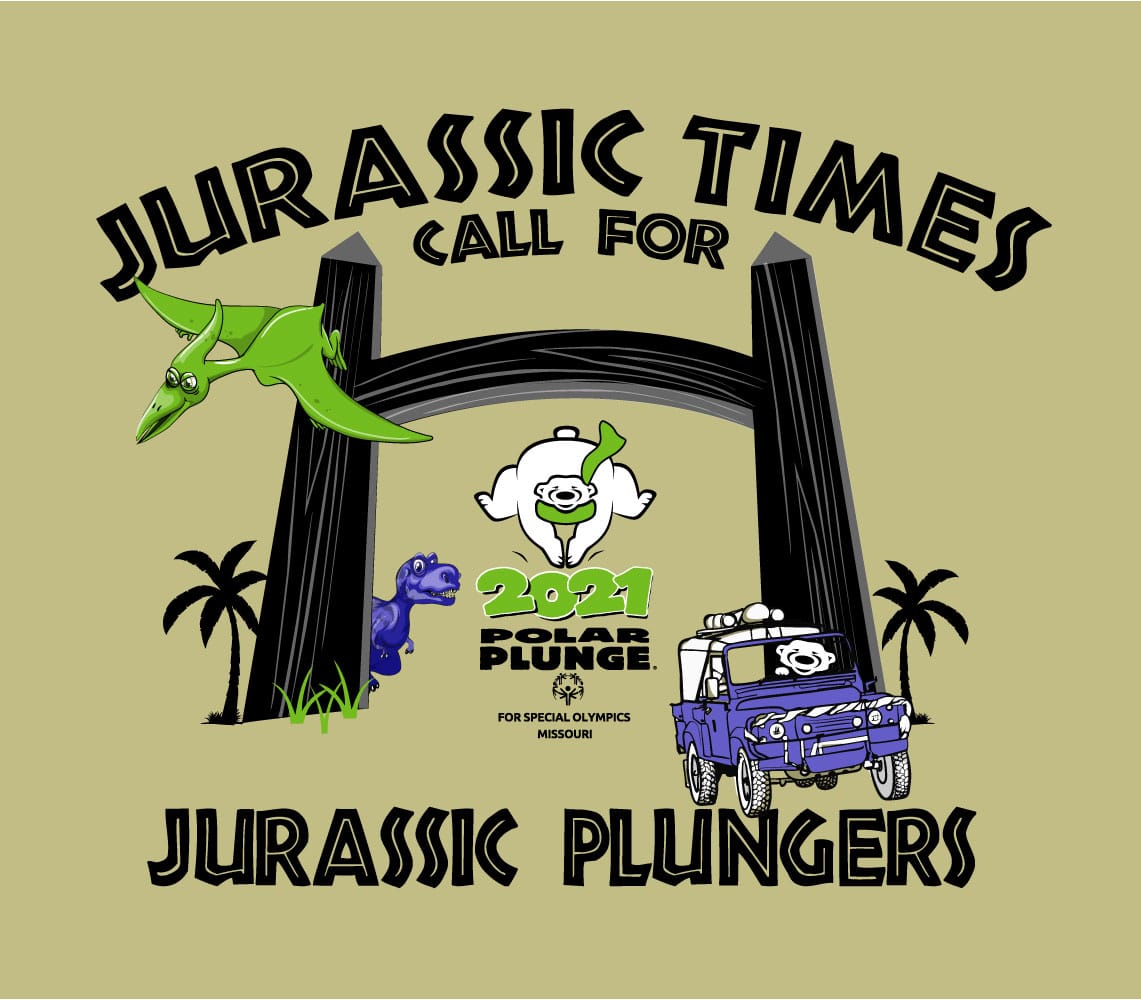 If you prefer to mail donations to our office, please use the address for the location nearest you. 
Tell me more about this good cause.
All the money raised at the 2021 Polar Plunge will support local Special Olympics athletes.  Sure, we're all about year-round sports training and competition, that's our mission, but there is so much more to our program.
"For many of the athletes involved in Special Olympics, this is the only time that people talk to them at all. Many people with intellectual disabilities go all day without being spoken to at all,"  shared Michael Myers, an officer with the St. Charles Police Department and the father to SOMO athlete Brooke. "Of the many things that can't be measured in medals are the relationships that have been built with Brooke and other athletes, as well as, between our family and other families."
Get involved in your local program.  Visit our calendar for events near you.
It's easier to raise money for a cause when you personally know someone who will be affected by your generosity. Meet your local Plunge Ambassadors!
Some of them are returning from their stint as a Plunge Ambassador in 2020, while we also have eight new ones for 2021! We will announce the new ones soon.
Jessica Grammer, Steelville
Stephanie Littrell, Washington
Bill Sampson, Springfield
Leah Shoemaker, St. Joseph
Charlie Phillips, Savannah
Charlie Simmons, Bloomfield