3 in '23 Super Plungers raise $78,505 for SOMO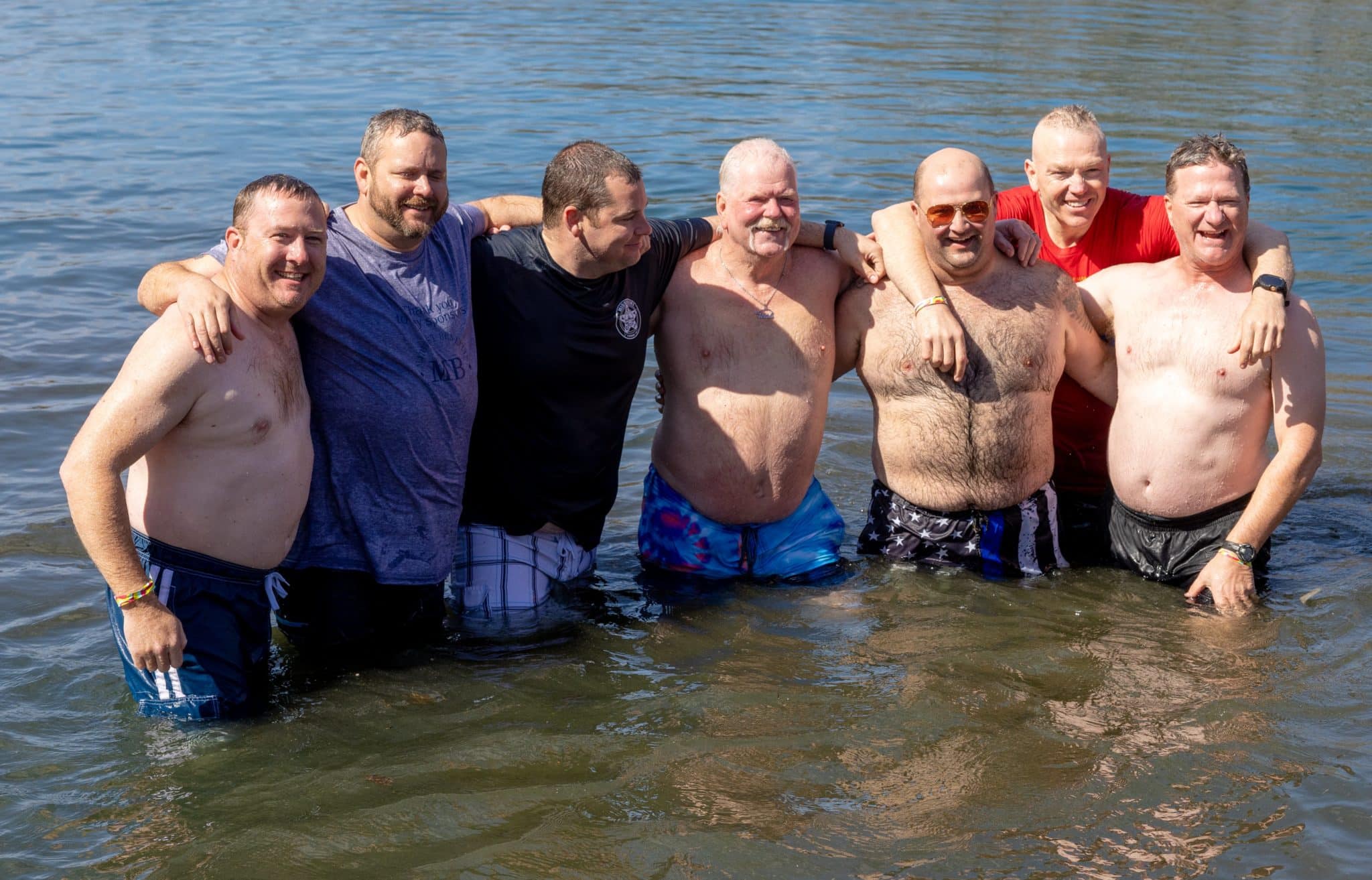 Seven outstanding Plungers completed all three Super Plunges during the 2023 season! These participants braved the semi-frozen winter waters of Kansas City, Lake of the Ozarks and Springfield by Plunging 24 times in 24 hours. These exceptional individuals make it possible for Special Olympics Missouri (SOMO) to support athletes all year round! In total, the 3 in '23 Plungers raised $78,505 for our SOMO athletes across all three super plunges.
One of the seven participants, Cpl. Joe Peart, came up with the idea for the 3 in '23 Plunges in 2022 during one of his previous Plunges.
"Last year, at the Lake of the Ozarks Plunge, we were all sitting around talking about the Plunges and they said, 'Hey, we've added the Springfield Plunge, which is now the third Super Plunge,' and I said, 'You know that would be cool next year's 2023, 3 in '23!'" Peart said. "And it kind of stuck from there. Seven of us got together!"
The group completed 72 plunges total!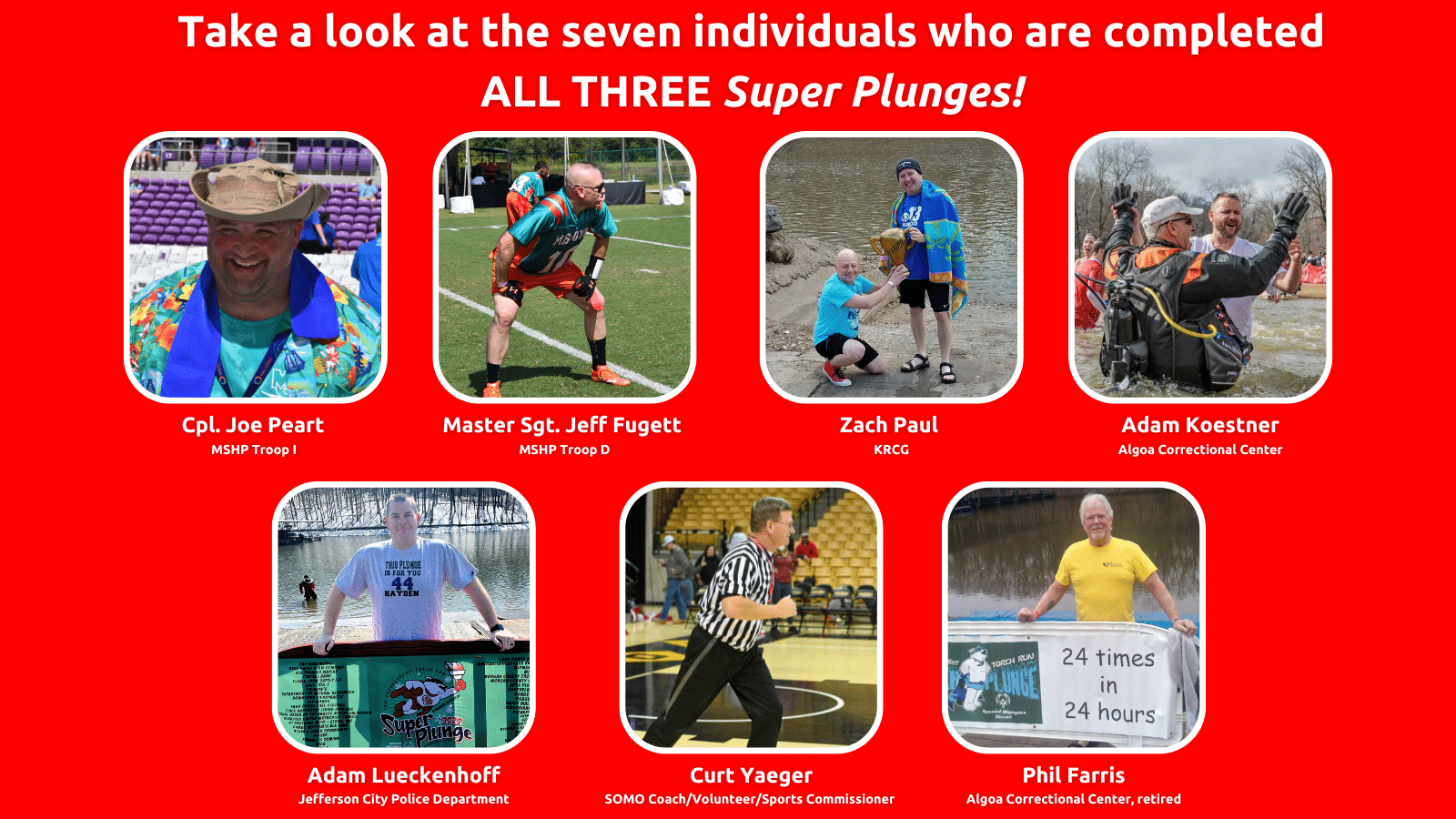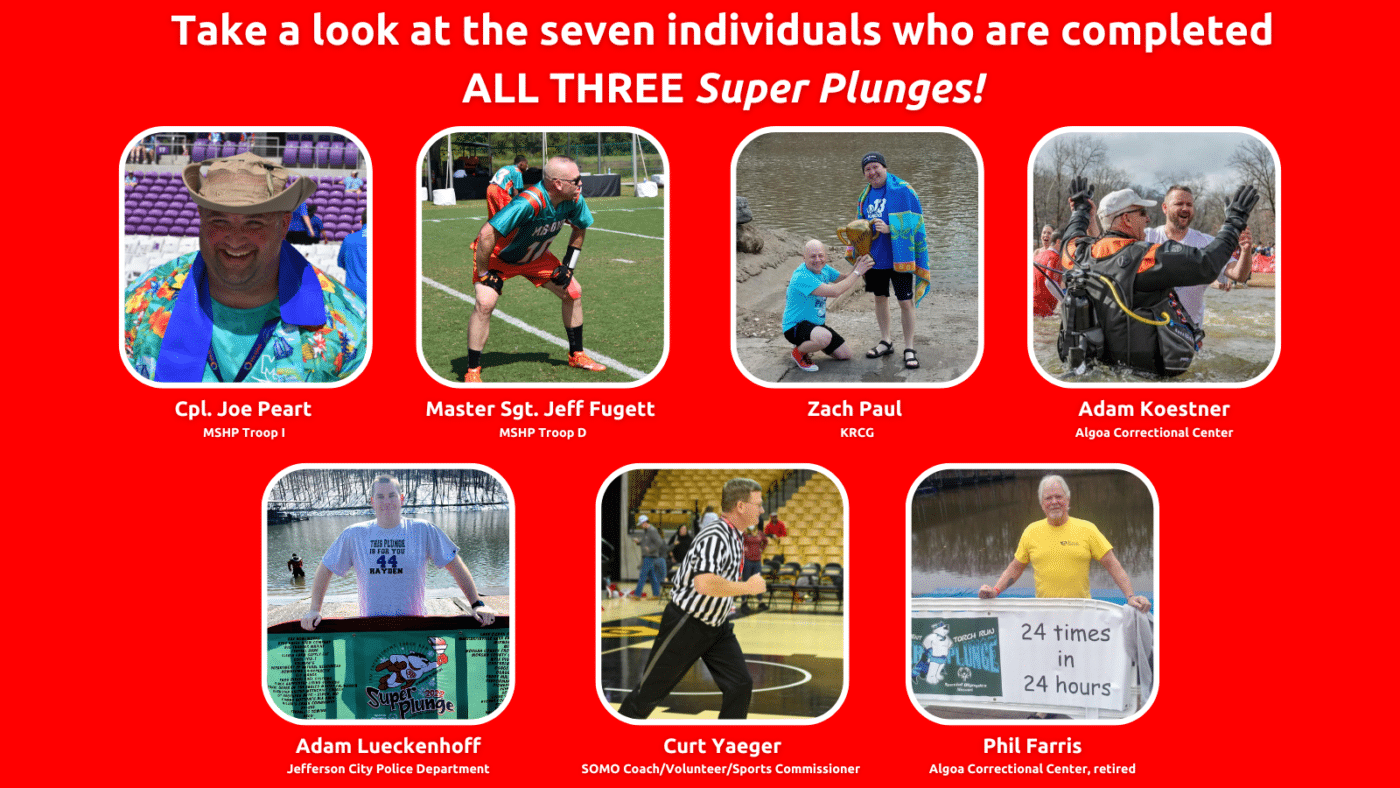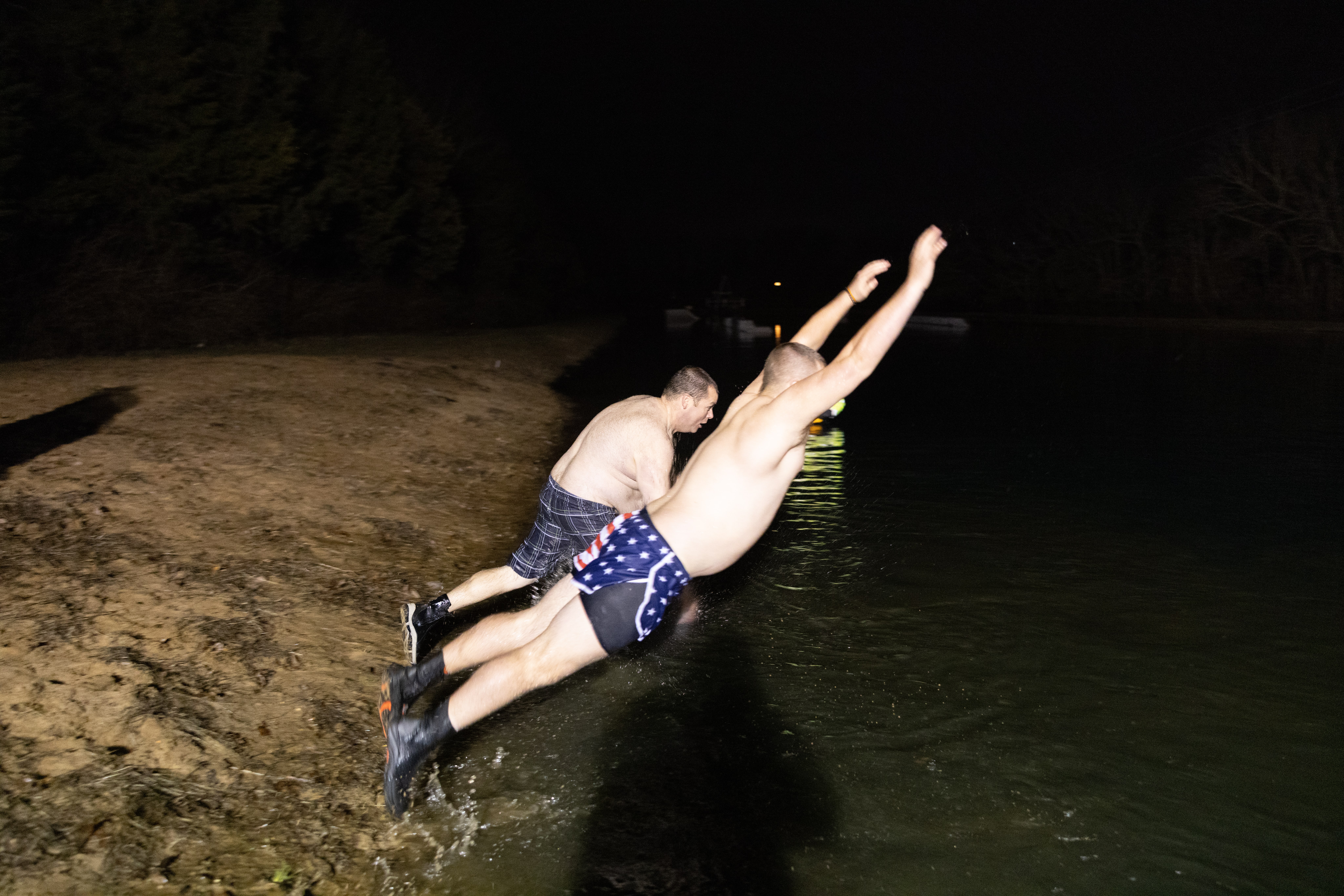 "All the money that I raised with the Plunge goes to the Southwest Area athletes in Missouri, and it helps them compete throughout the year" Jeffery Fugett said.
Fugett is a long-time SOMO volunteer and a member of the SOMO Hall of Fame. He is also a Master Sergeant with Missouri State Highway Patrol Troop D.
"Guarantee you the most money I've ever raised in the Super Plunges. I've had a lot of backing from the community and a lot of backing from the supporters. I'd like to thank all my sponsors and supporters. This is all for the athletes. All the money we've raised goes toward the athletes."

Joe Peart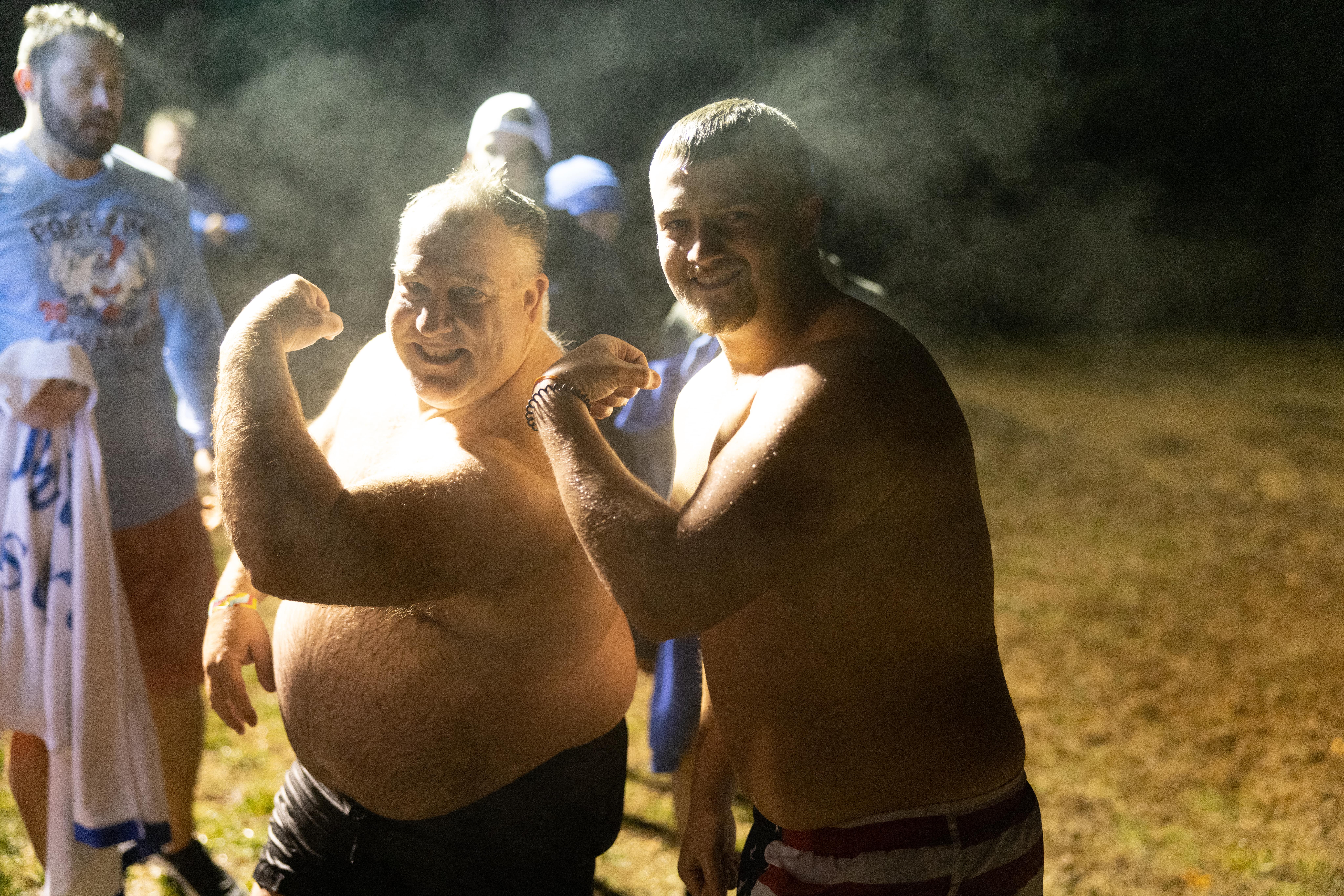 Thank you to this group of outstanding Plungers for supporting our athletes and committing so much time to SOMO!
You can still support our 3 in '23 Super Plungers' efforts by donating here!
In total, 29 individuals signed up to Super Plunge. They raised $265,181.13 for SOMO! We cannot thank them all enough!