2022 USA Games: Opening Ceremony Day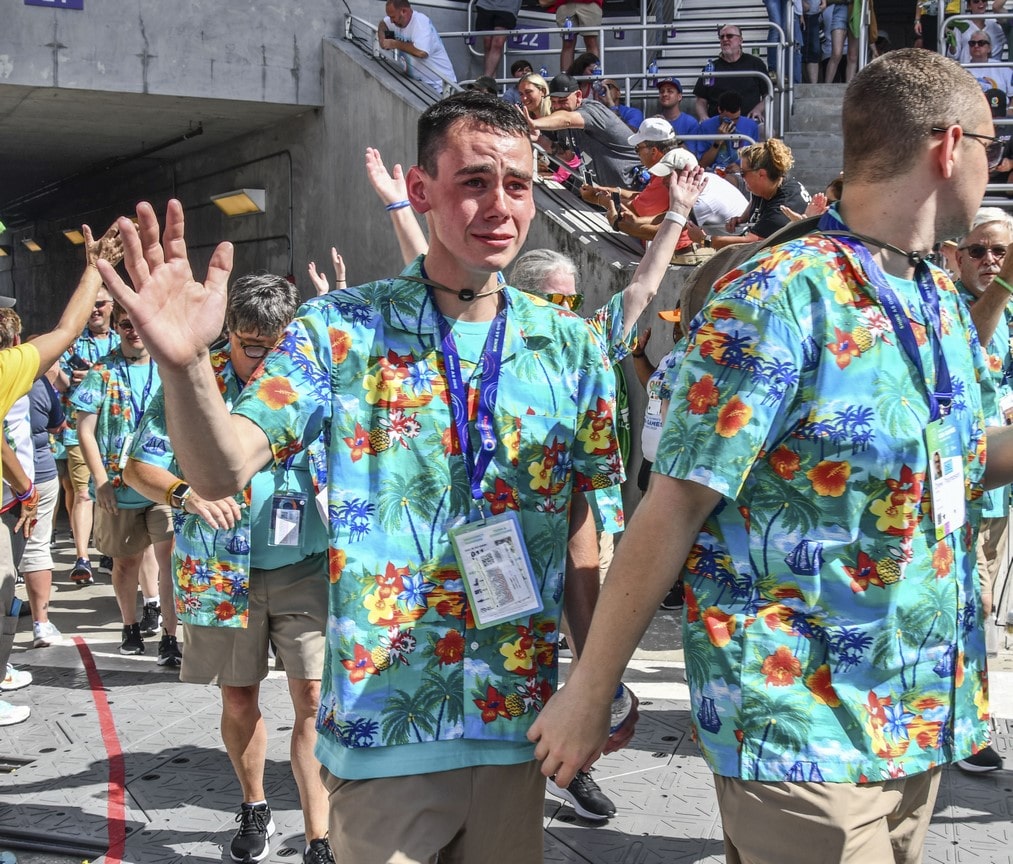 Team Missouri is getting some rest tonight after a very busy day at USA Games. The Opening Ceremony was so much fun!
Team Missouri made its presence known in the Parade of Athletes at Exploria Stadium.
The Opening Ceremonies included several celebrity appearances, highlighted by singing icon Sara Bareilles. She did an amazing job, and all of the athletes were very impressed!
There were also several dance performances from the Disney characters as well as speeches from Special Olympics dignitaries.
Team Missouri was so excited to have our own Brett Harper carry in the Flame of Hope. He did a great job representing the Show Me State!
After the Opening Ceremonies, Team Missouri made its way to the Amway Center. It was so fun to have our #MOMagic Team in the home of the Orlando Magic. After eating some lunch, the Harlem Globetrotters shocked us all by coming out onto the court. During the show, Team Missouri flag football player Chase Browning was selected to go out onto the court and participate in a skills challenge. He did an amazing job!
Team Missouri headed back to the hotel after all of the festivities for some much-needed relaxation and rest. We're very excited for what's to come on Monday!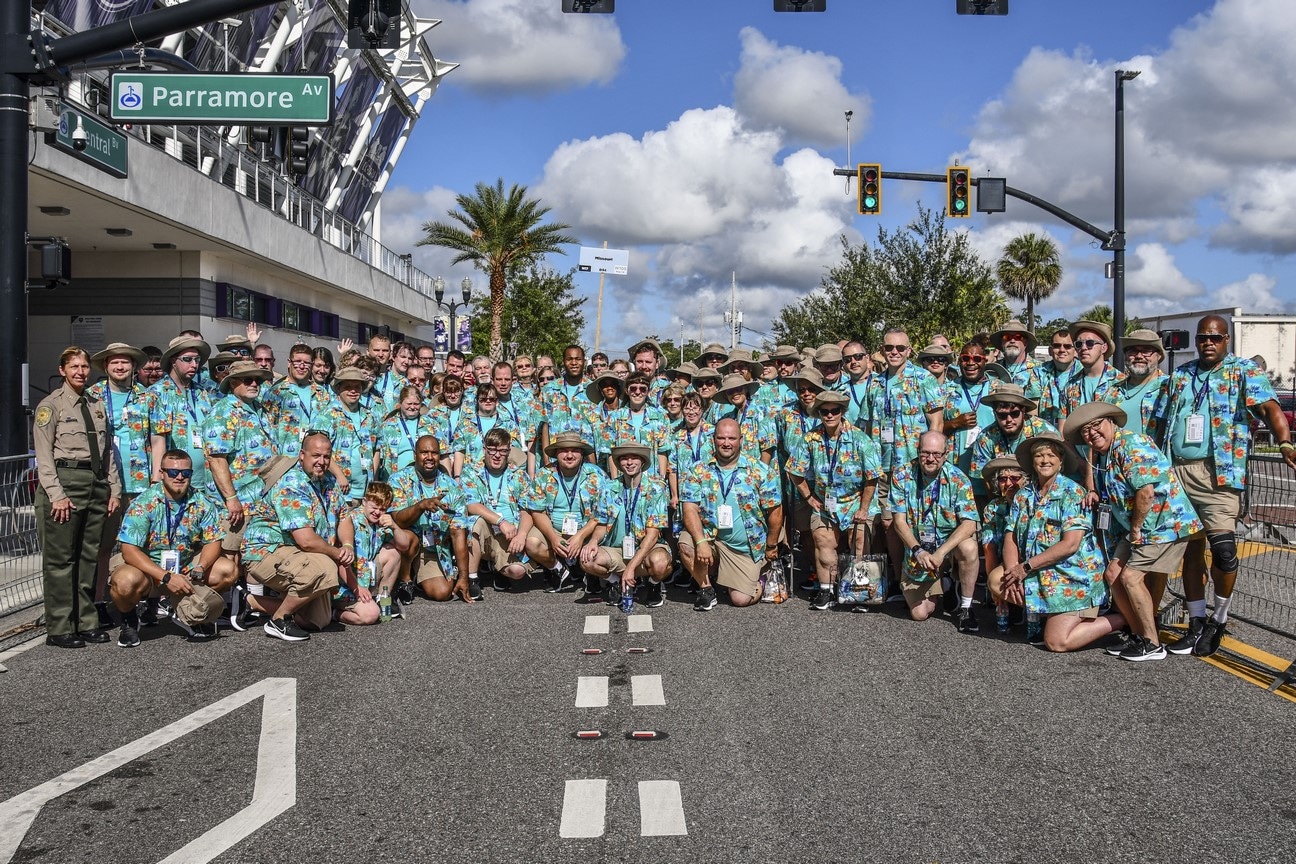 Lynna Hodgson (PR Assistant): Wow what a day! We had to wake up early and get ready for the opening center! What a opening ceremony it was! Sarah Bareilles rocked it! I think it was great she Sang Brave! For lunch we had a treat, amazing basketball team! It was great they include the athletes! Can't wait for tomorrow! It's the first day for competition!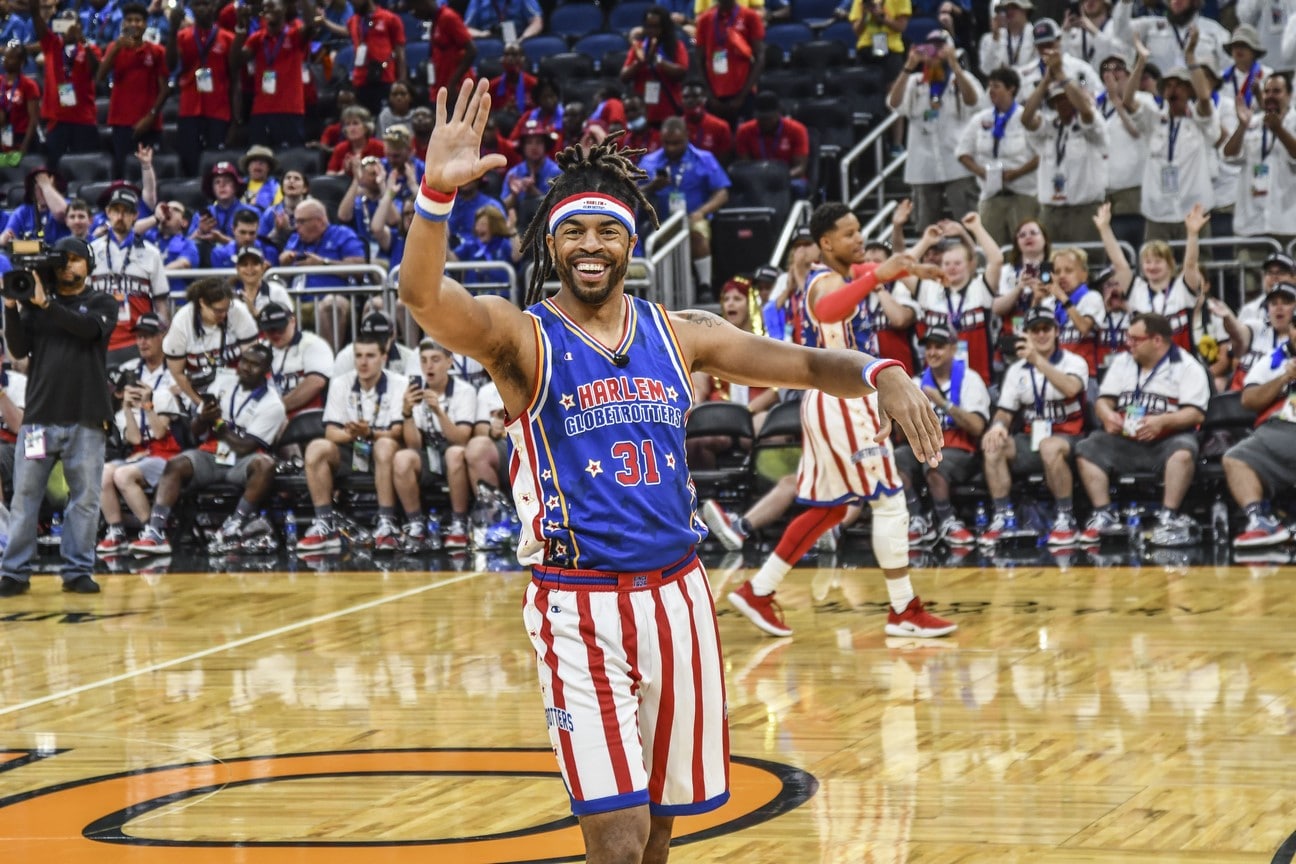 Jacob Ritter (flag football): I had a really fun day at the opening ceremony it's was the best day I've been through at special Olympics it was a honor to be there and I enjoyed it when we got off we went to the gym for music and partying it was a good time and I really hope the rest of the week will be even better thank you special Olympics for giving this honor.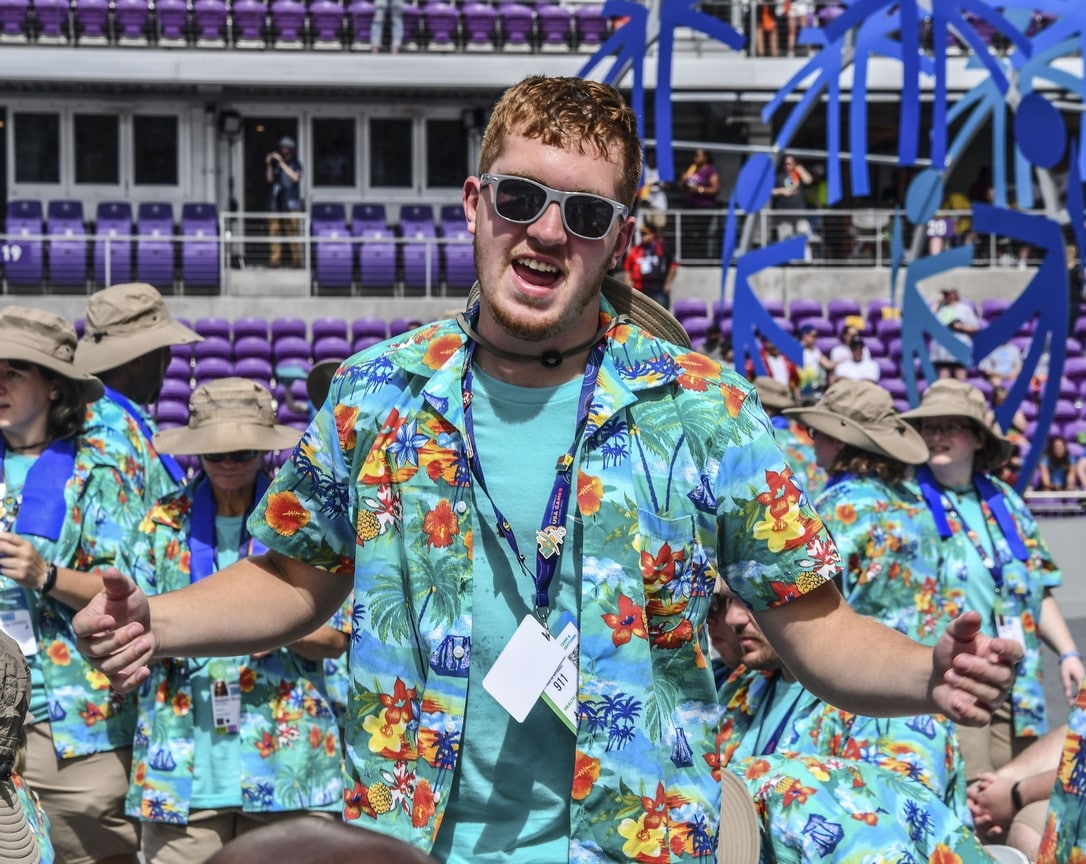 Brooke white (bowling): We had are opening ceremony and then went to eat lunch and came back to the rooms.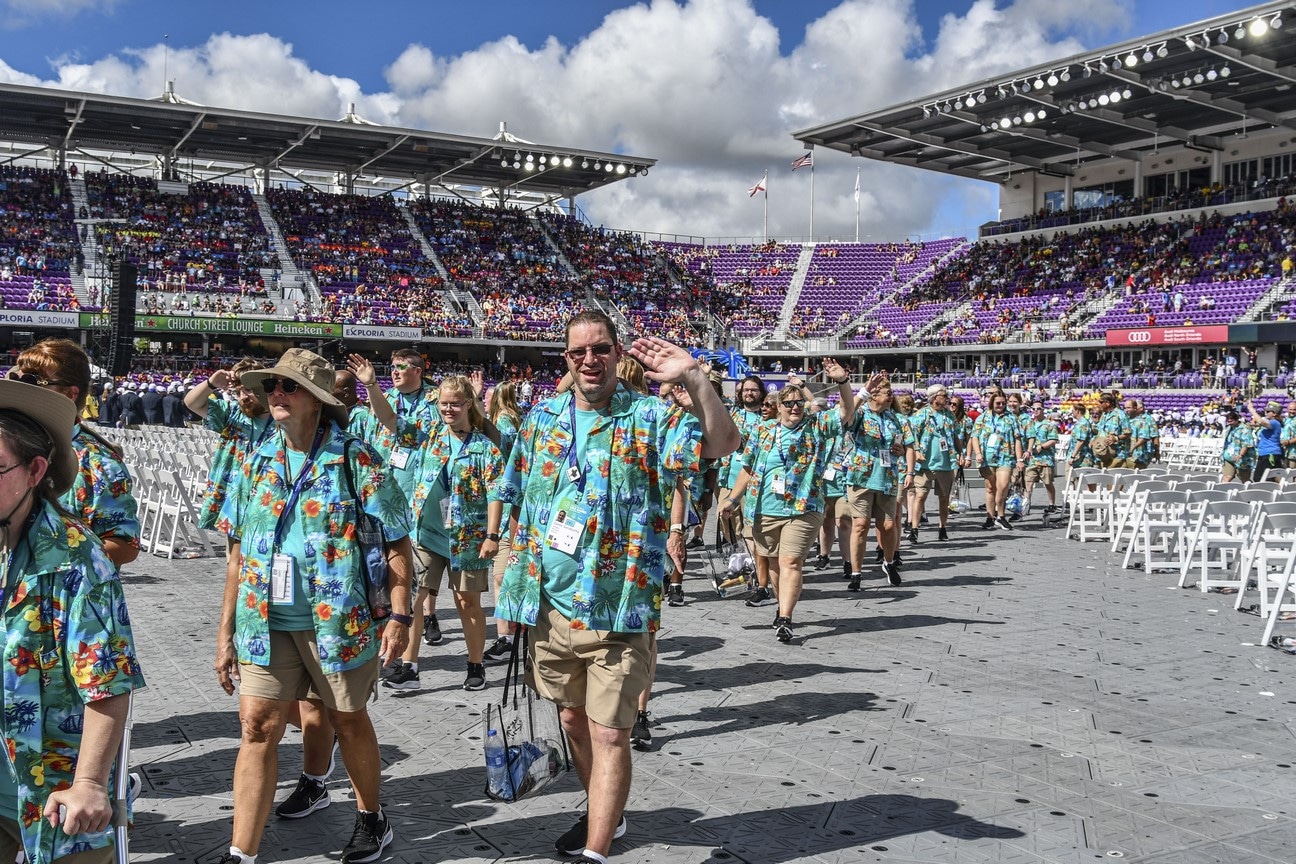 Jody Davis (track & field): Opening day for the games!!! Even thru the heat it was great to see family and friends. After we cooled off watching the globetrotters. I can't wait to compete tomorrow!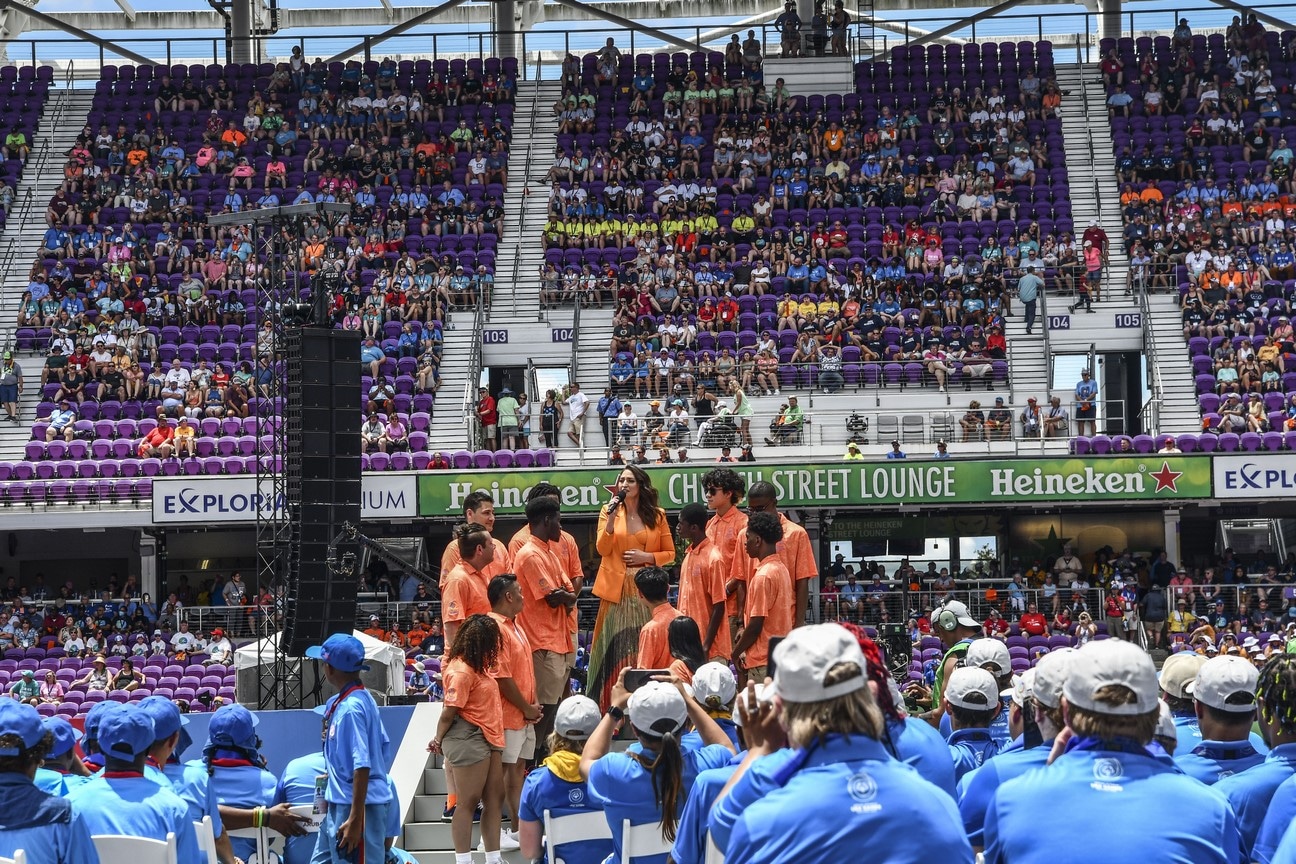 Michael Mohrmann (flag football): I think today was a blast. I had great fun, we have great volunteers, Great police officers, great singers, the food is great and great everything. I was about to cry but I was tearing up, in a good way.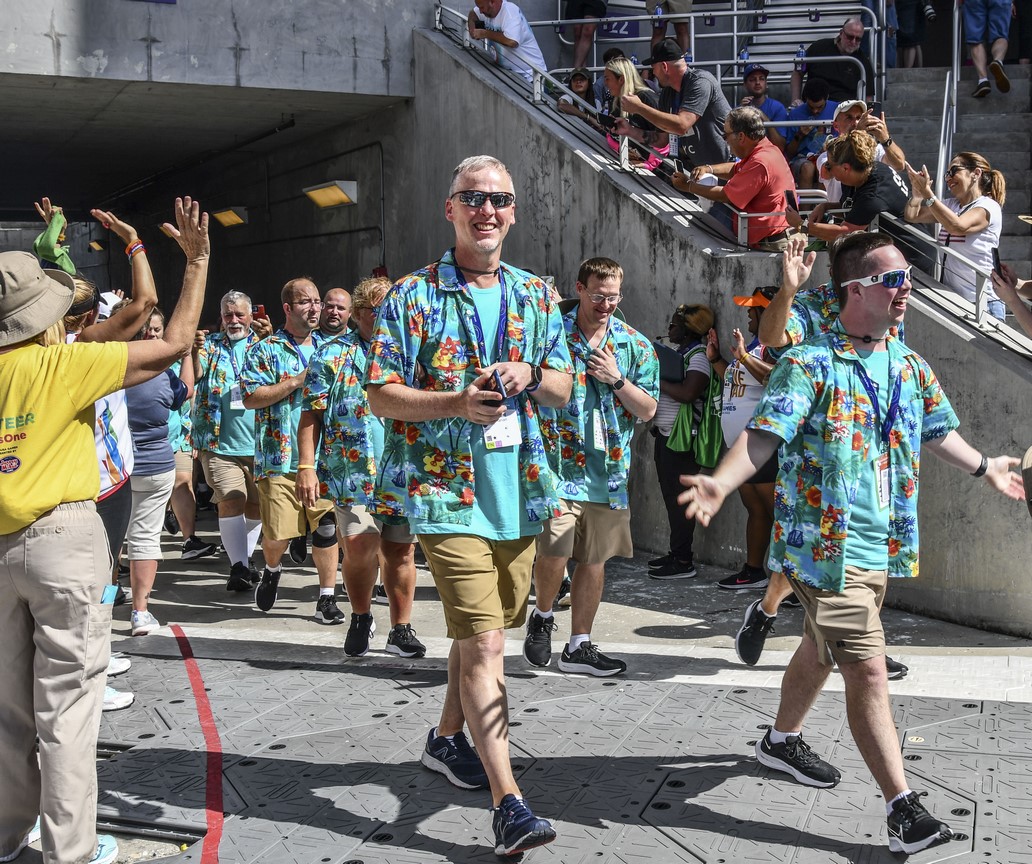 Patty Sutton (basketball): I love the opening ceremonies and collecting pins!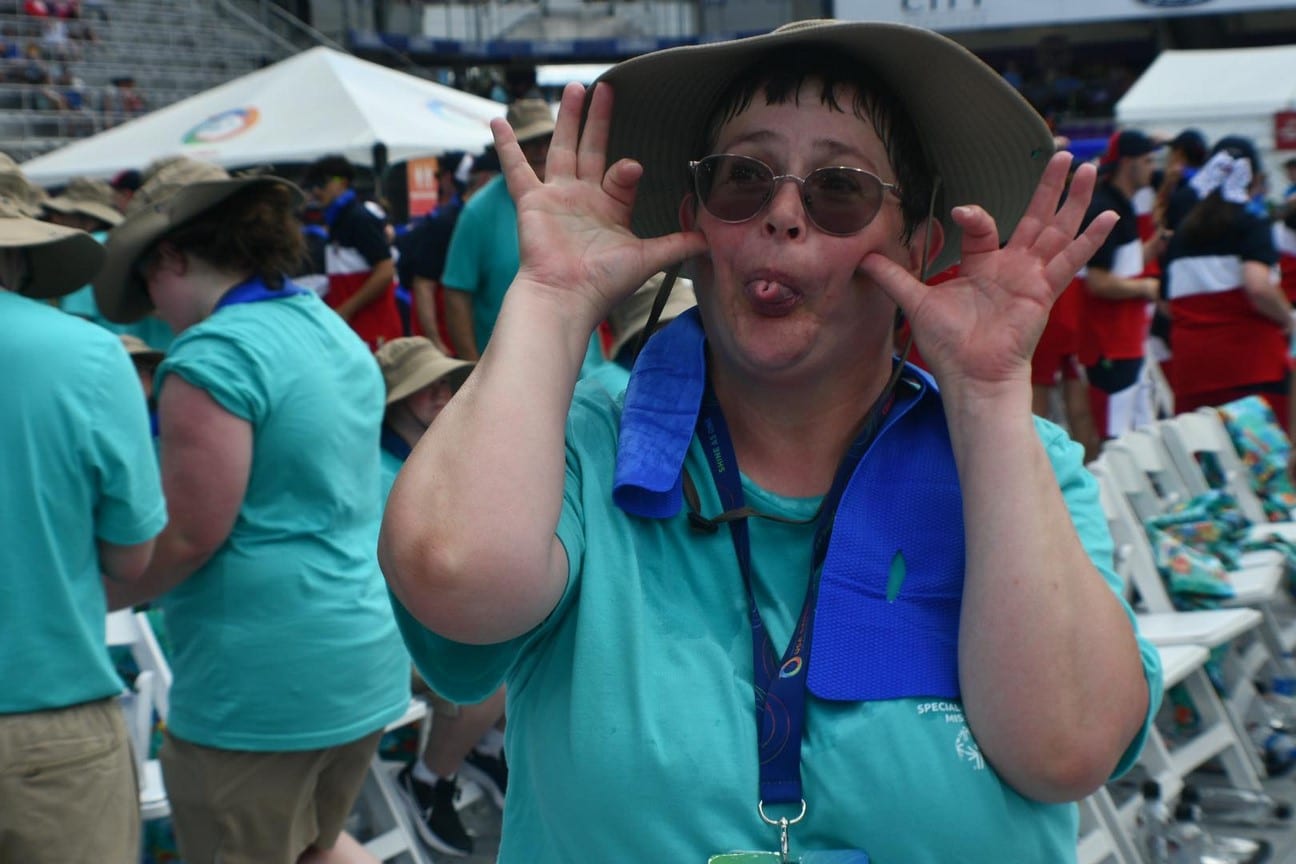 Shyanne Pyatt (track and field): My favorite part today is the opening ceremony and watching all the other teams come in to the opening ceremony. The things that I like about trading pins with others states.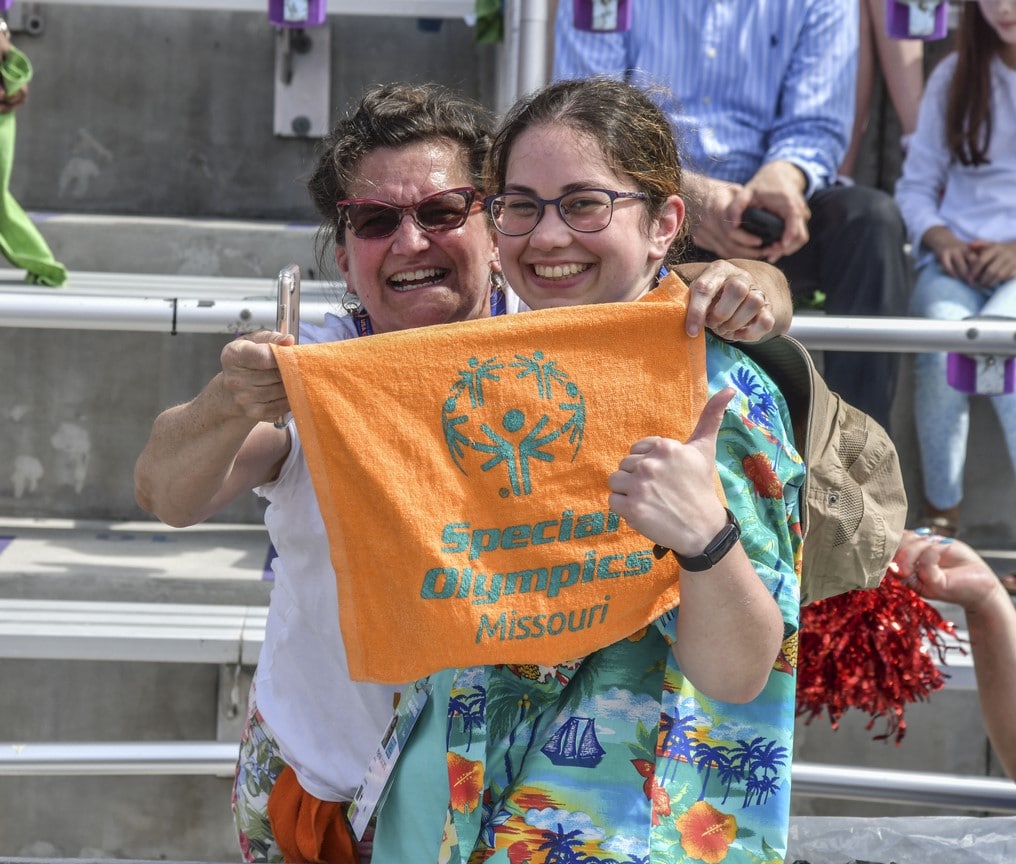 Morgan Coombe (bocce): This morning I have super fun at open ceremony and it was super hot and tonight I have fun at the activity in while tents and took pictures.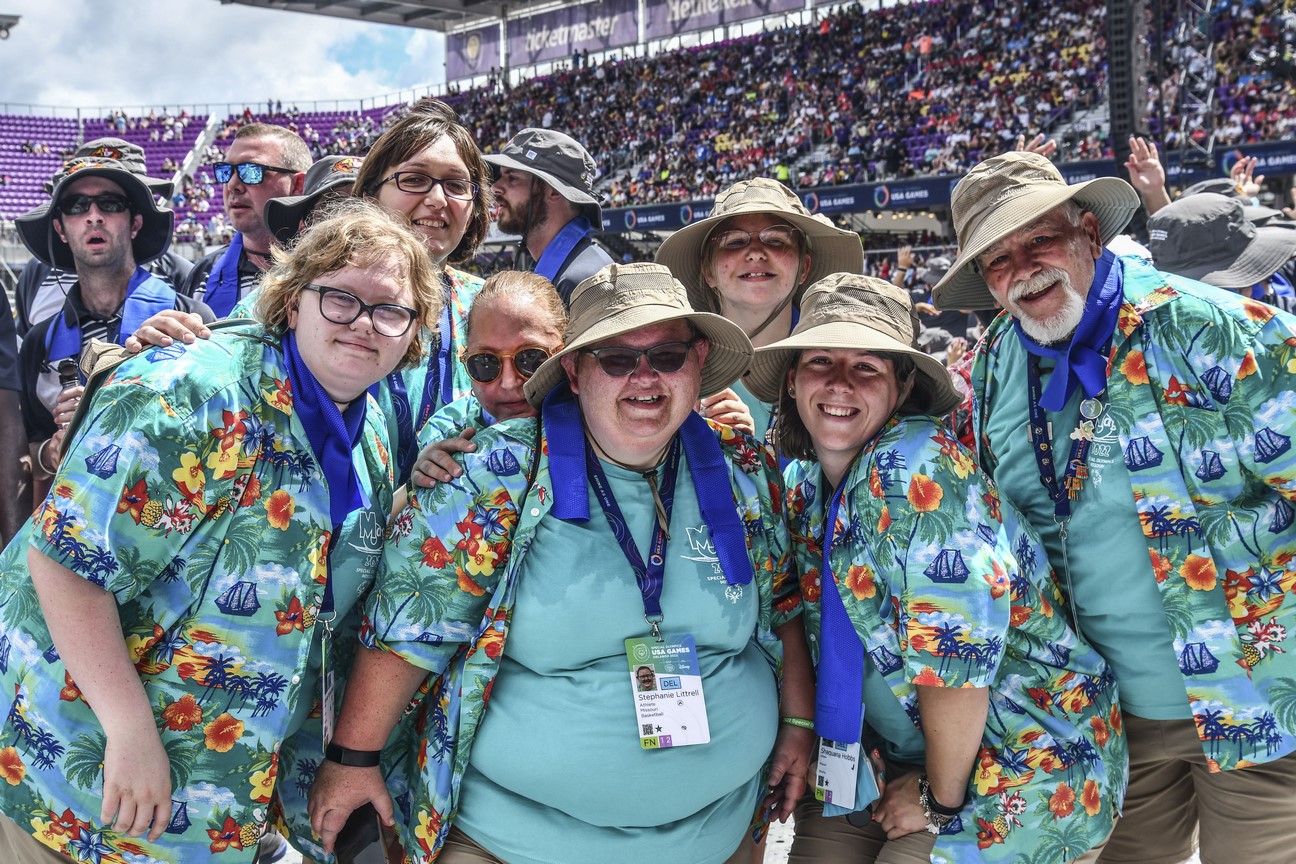 Mariah Lucero (swimming): So today we went to opening ceremonies And then after we left the swimming team had dinner then went to swimming practice.