2022 USA Games: Day 3 of Competition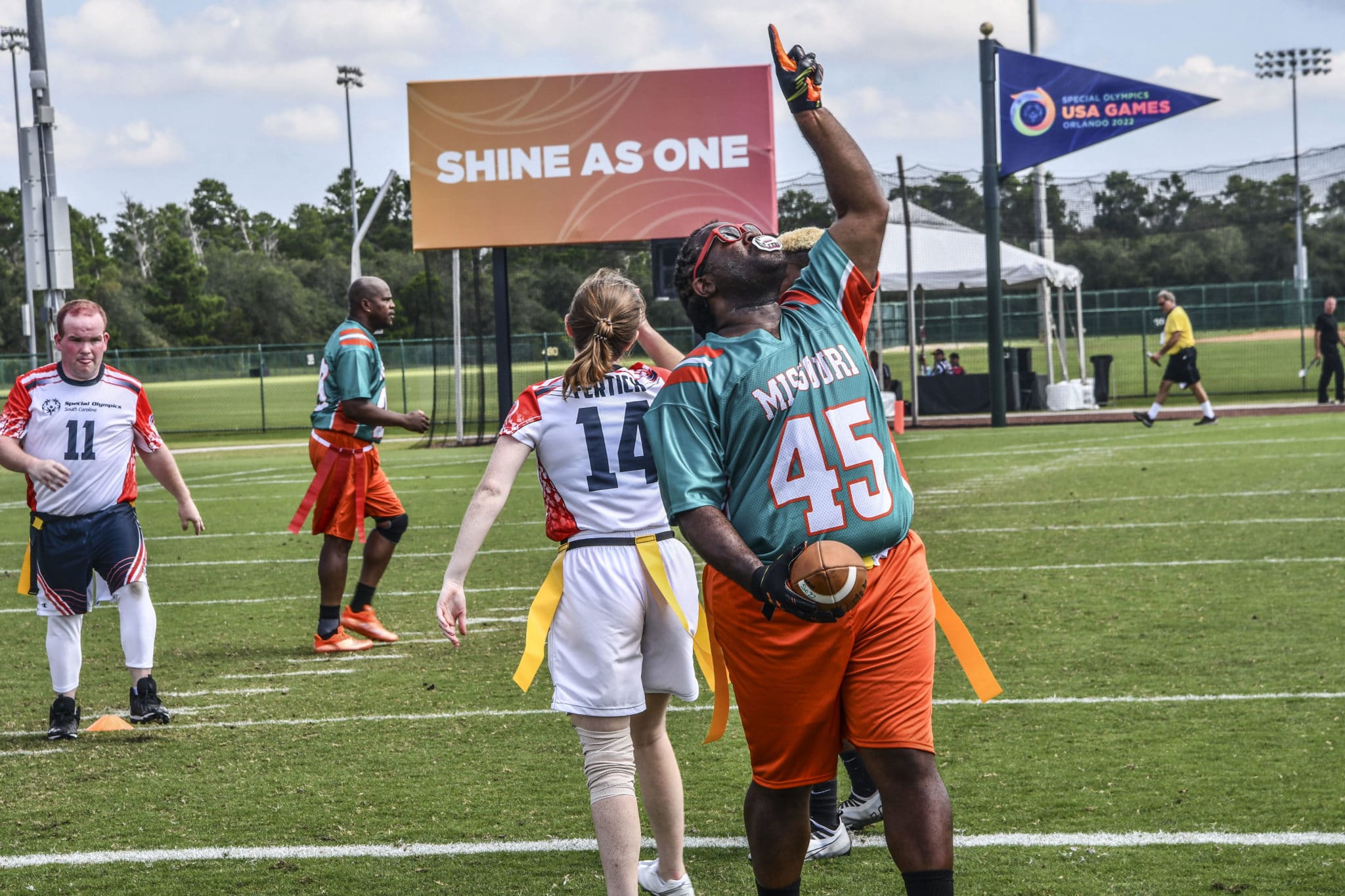 We are now halfway through competition at the 2022 USA Games. It was another great day for Team Missouri!
Our three-on-three basketball teams are both coming home with some hardware! Team 1 earned Gold, and Team 2 earned Bronze! The gold medal team had the opportunity to cut down the nets following its win!
Our public relations guru Lynna Hodgson and head of delegation Susan Shaffer spoke with the gold medal team in the nightly recap – watch here. Here are some more pictures following the big win!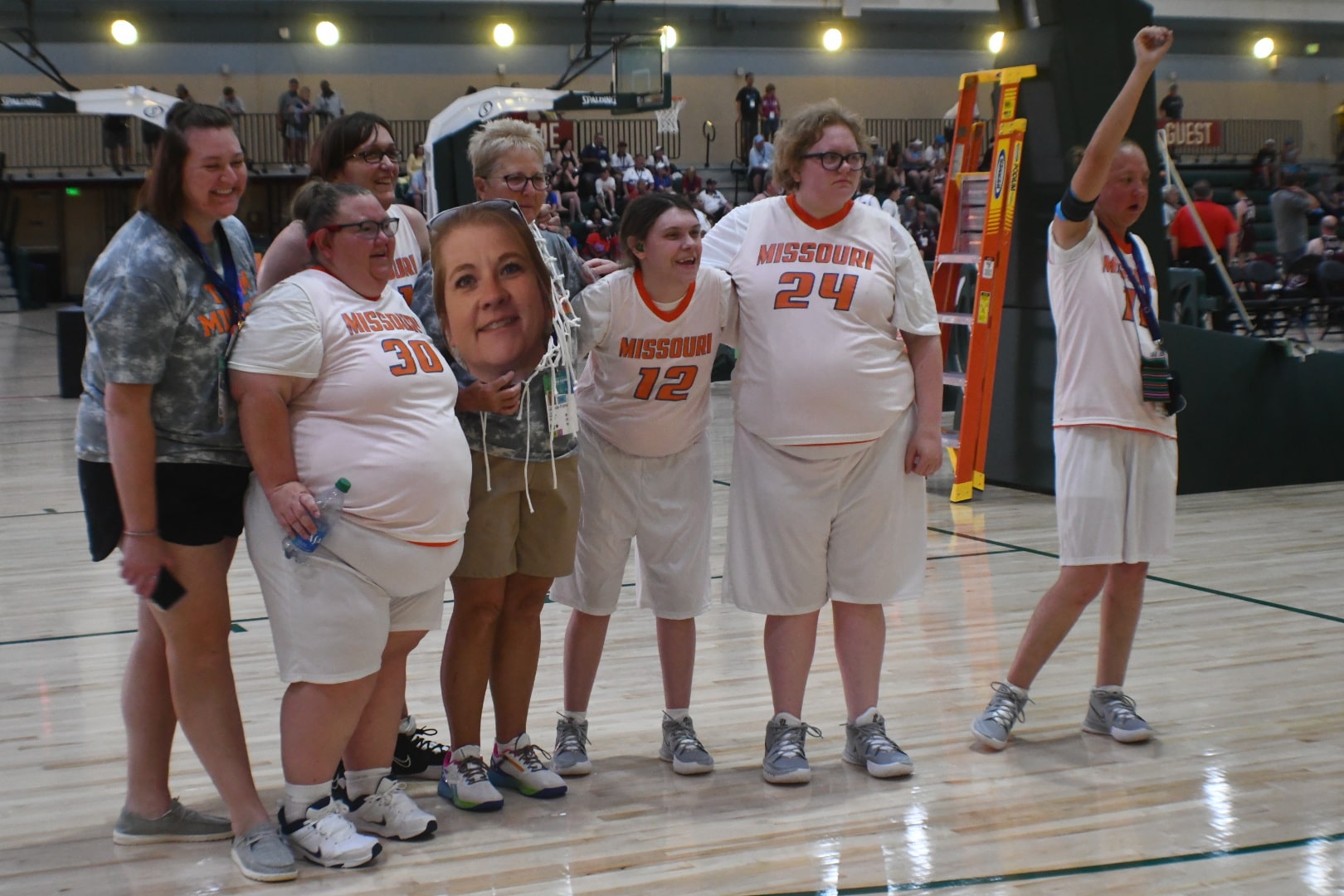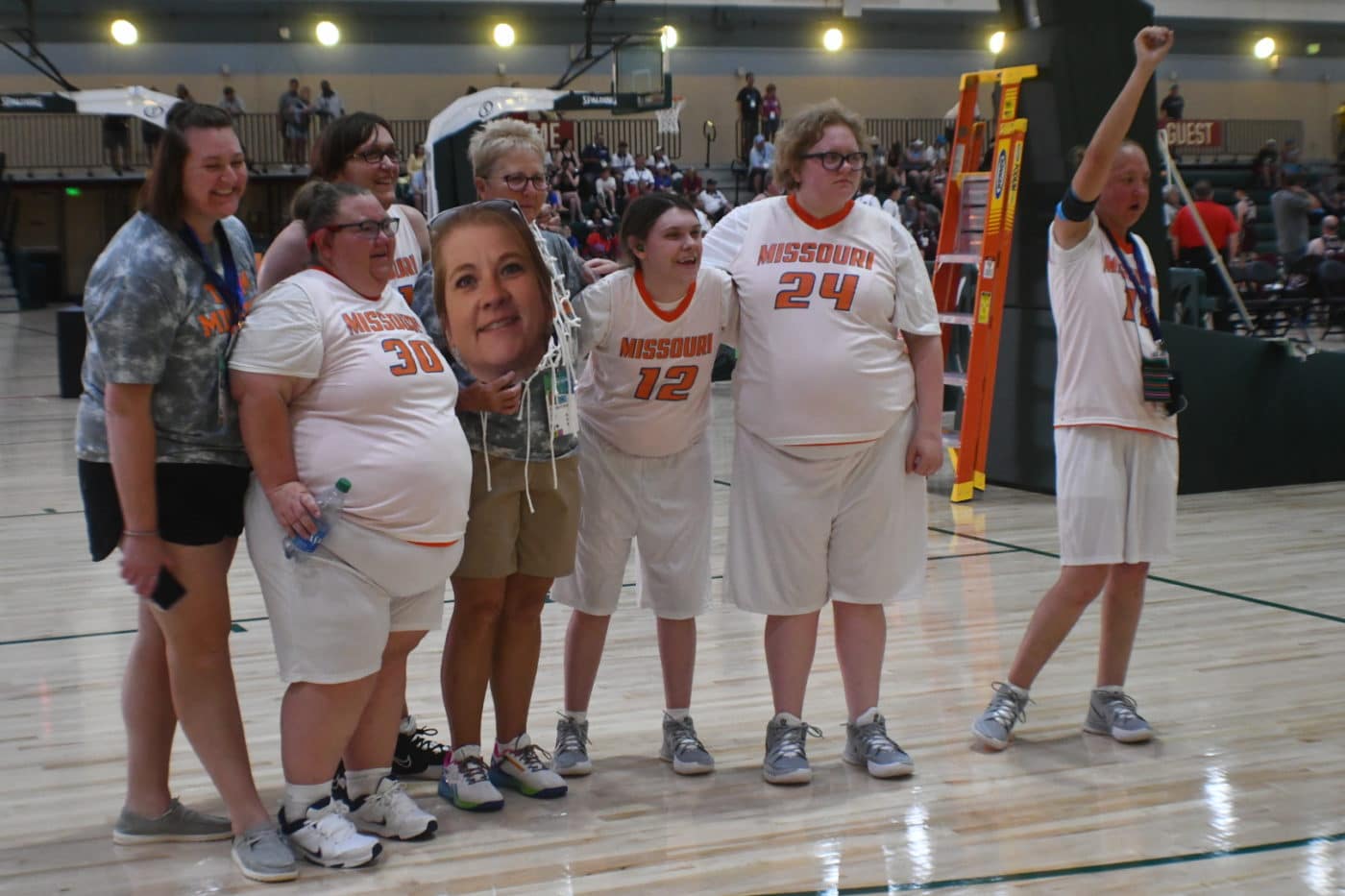 Over at the bowling alley, Unified Partner James Sebourn bowled a 276! So close to a perfect game!
We also had several of our athletes receive their medals today after earning them earlier in the week. You can see some of those pictures below.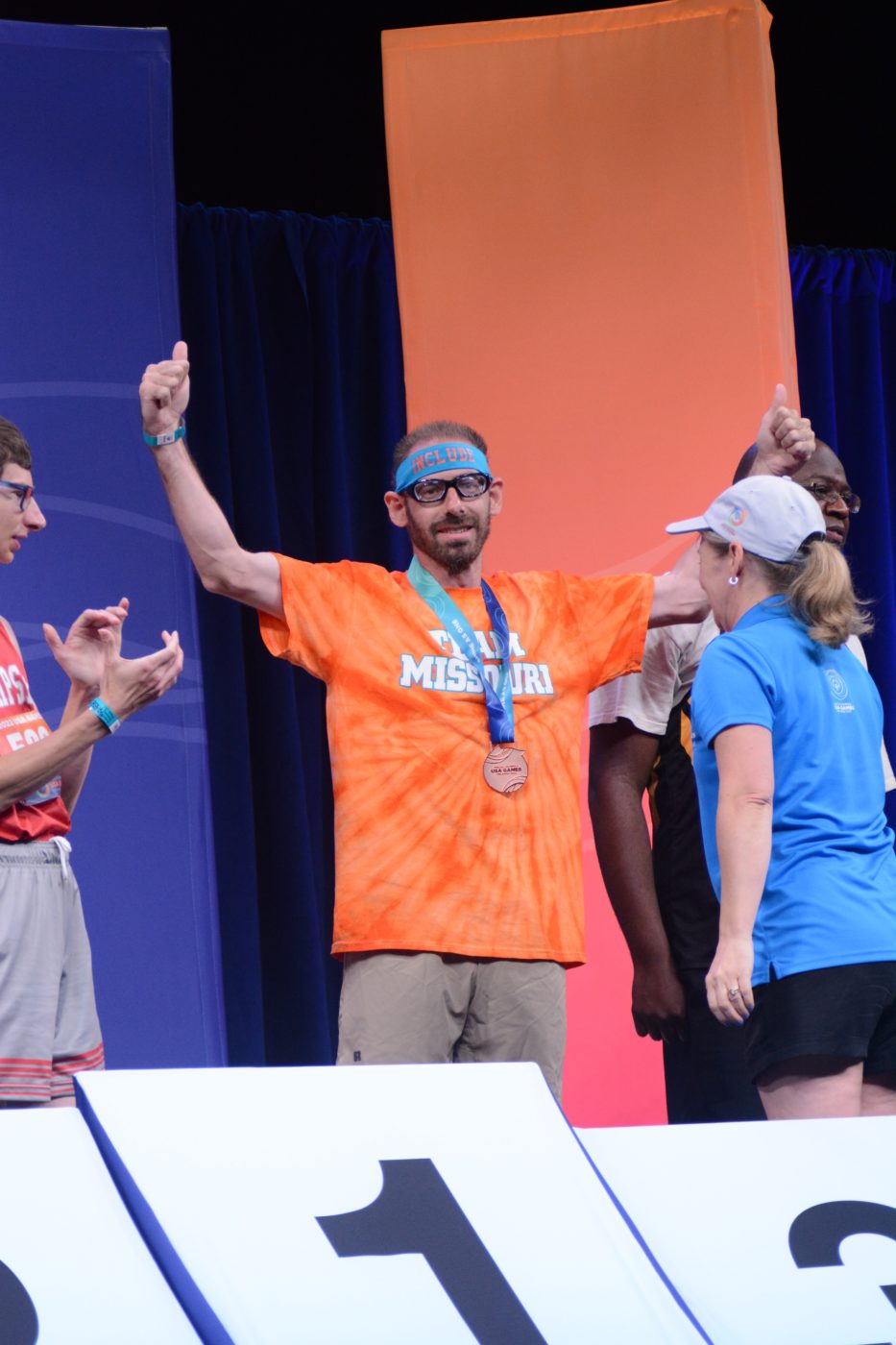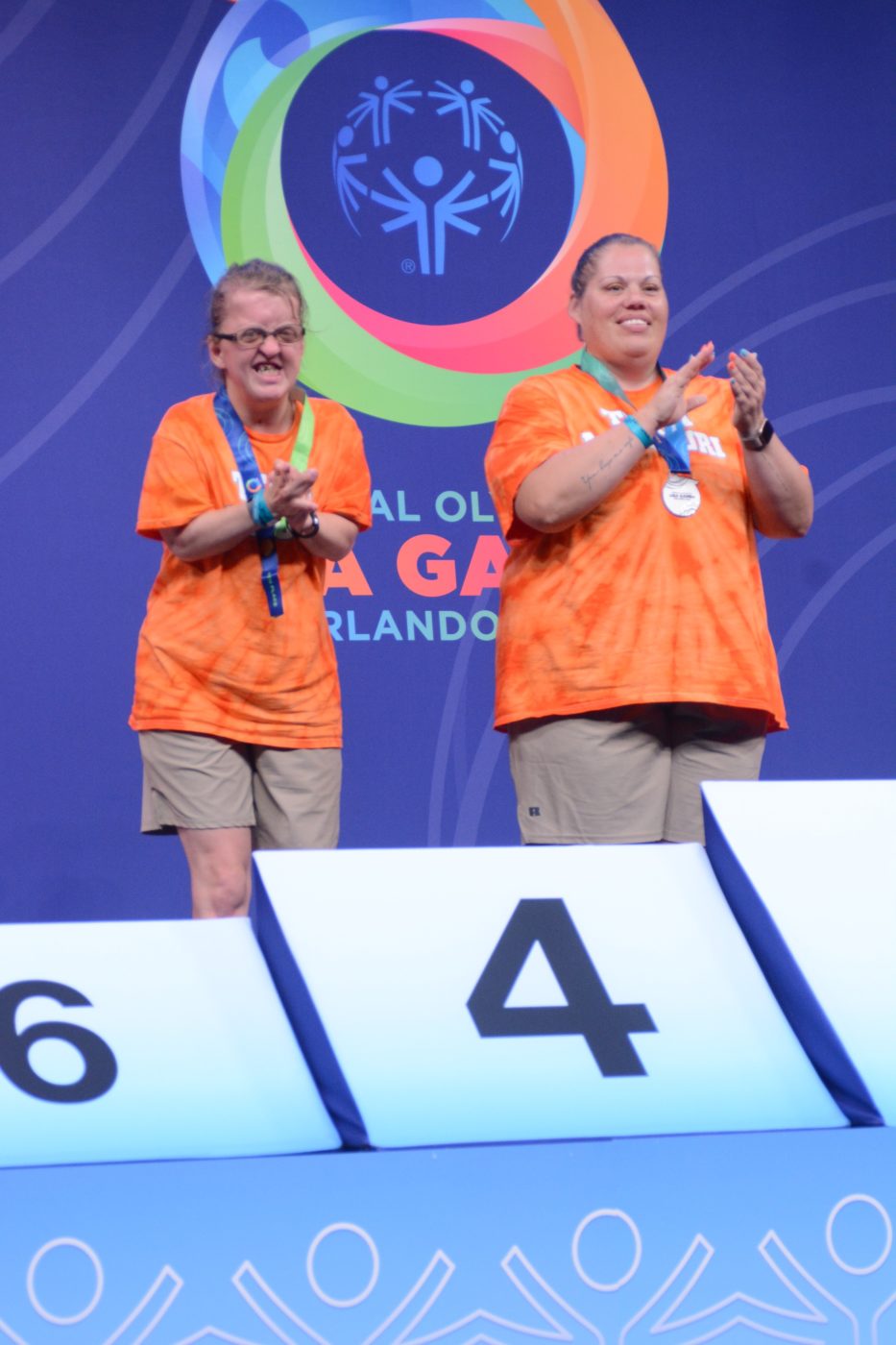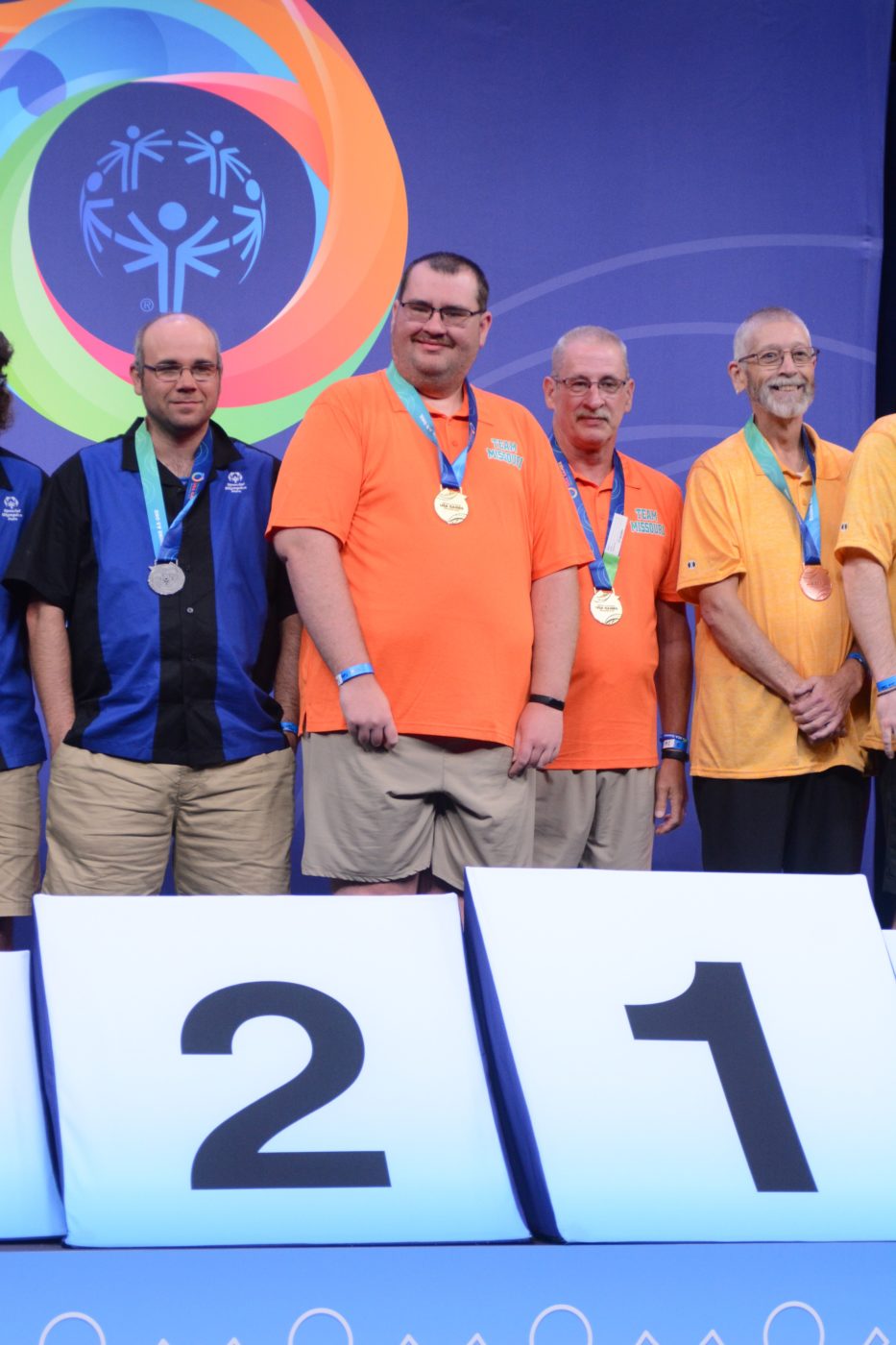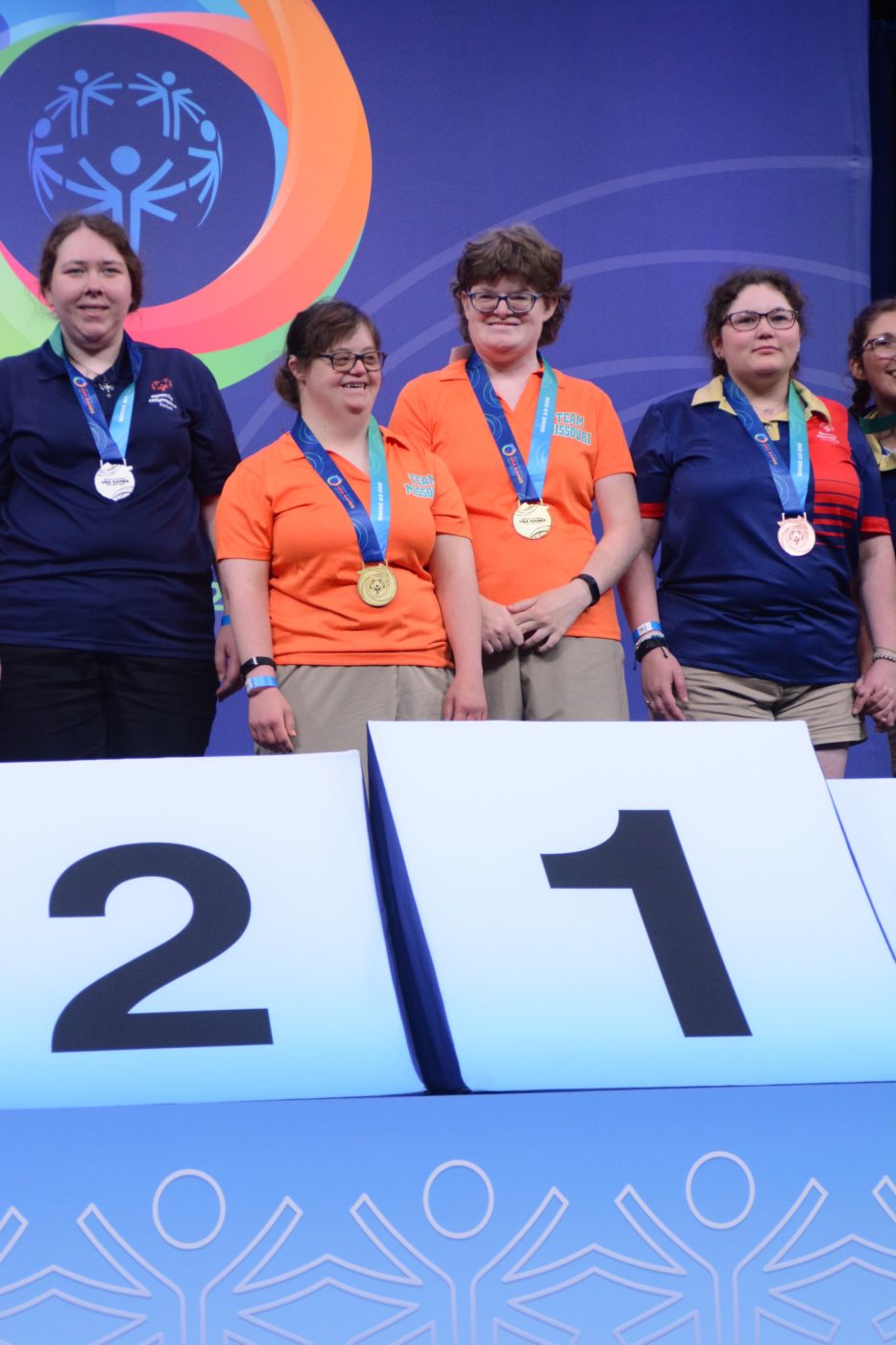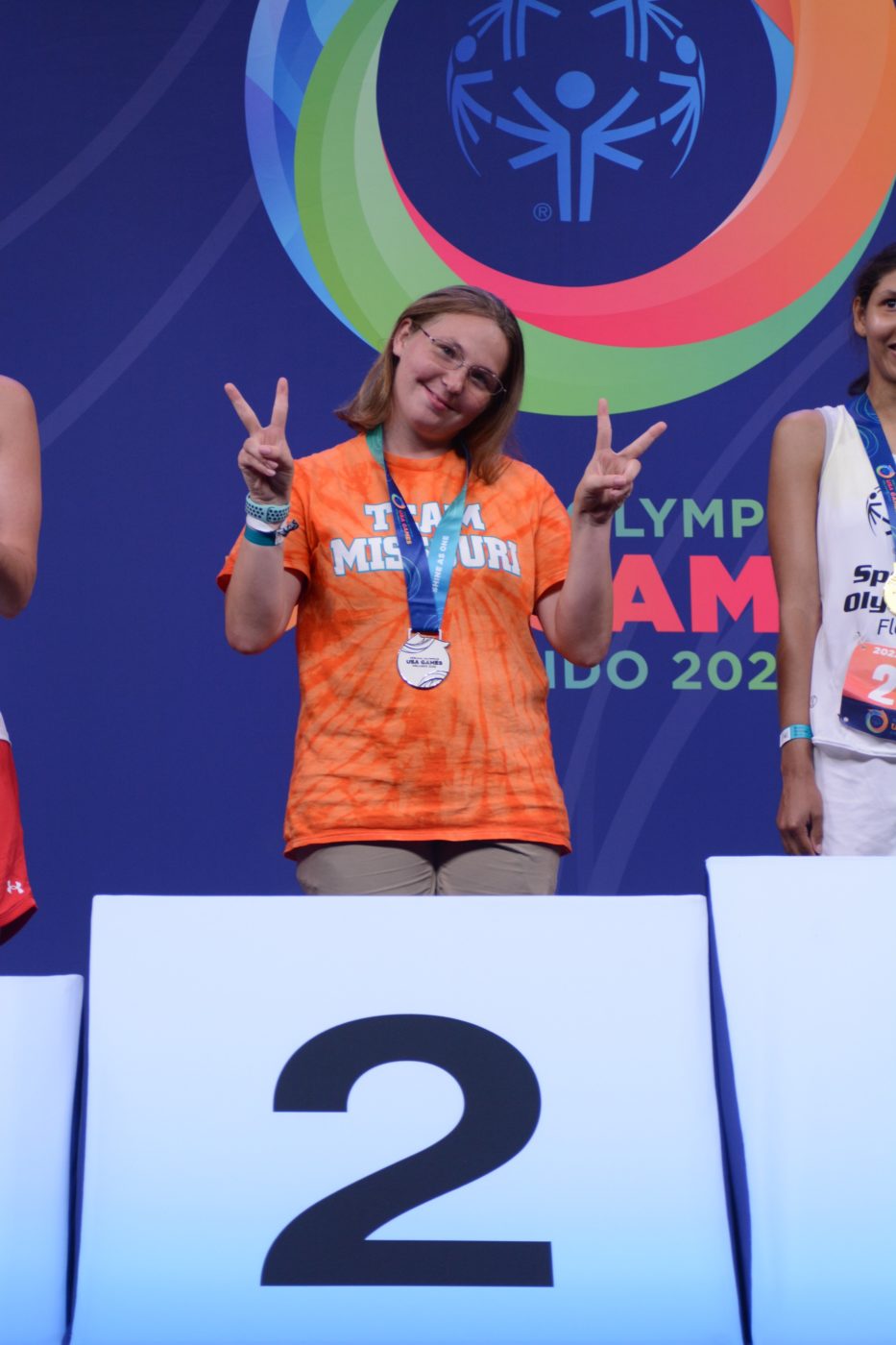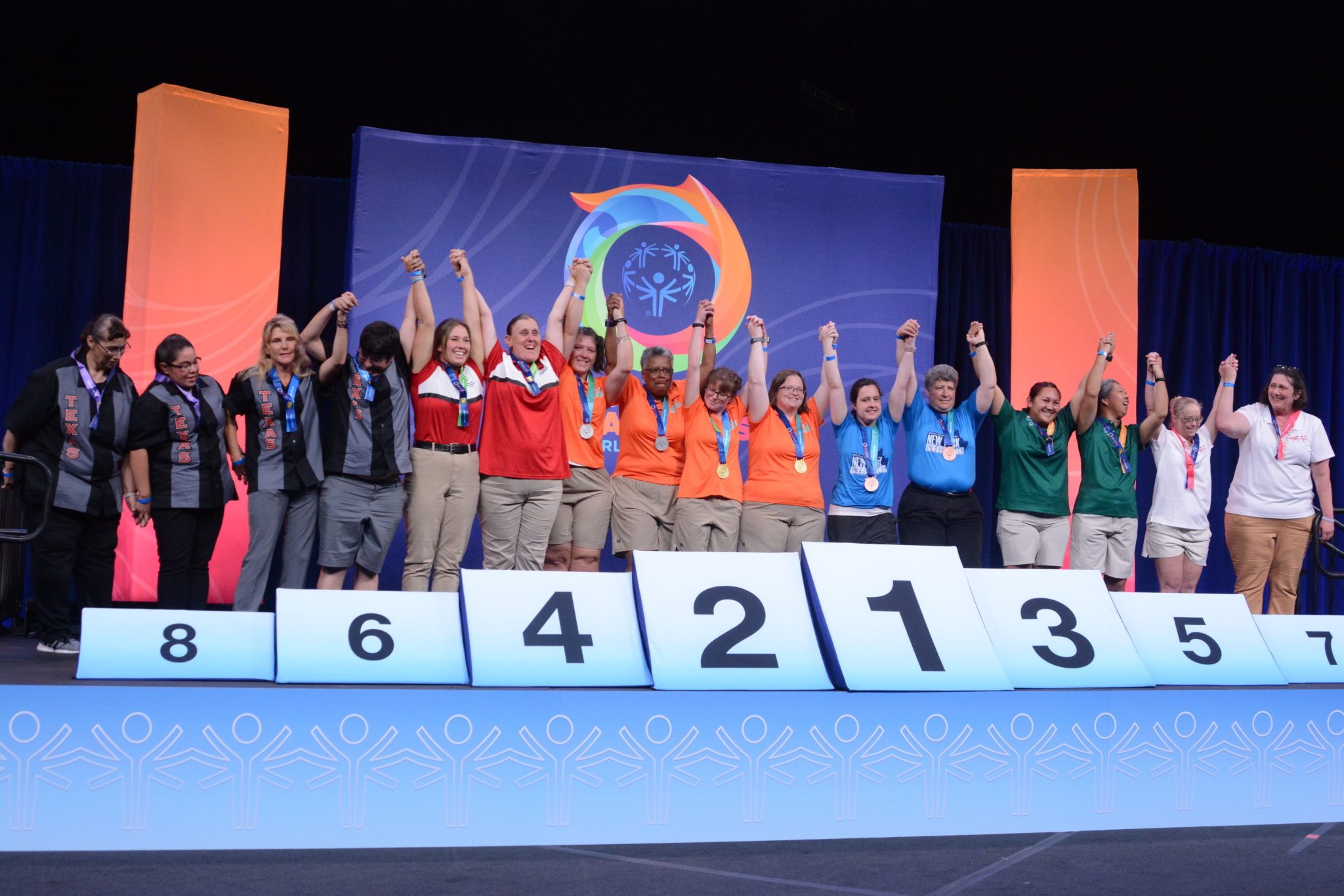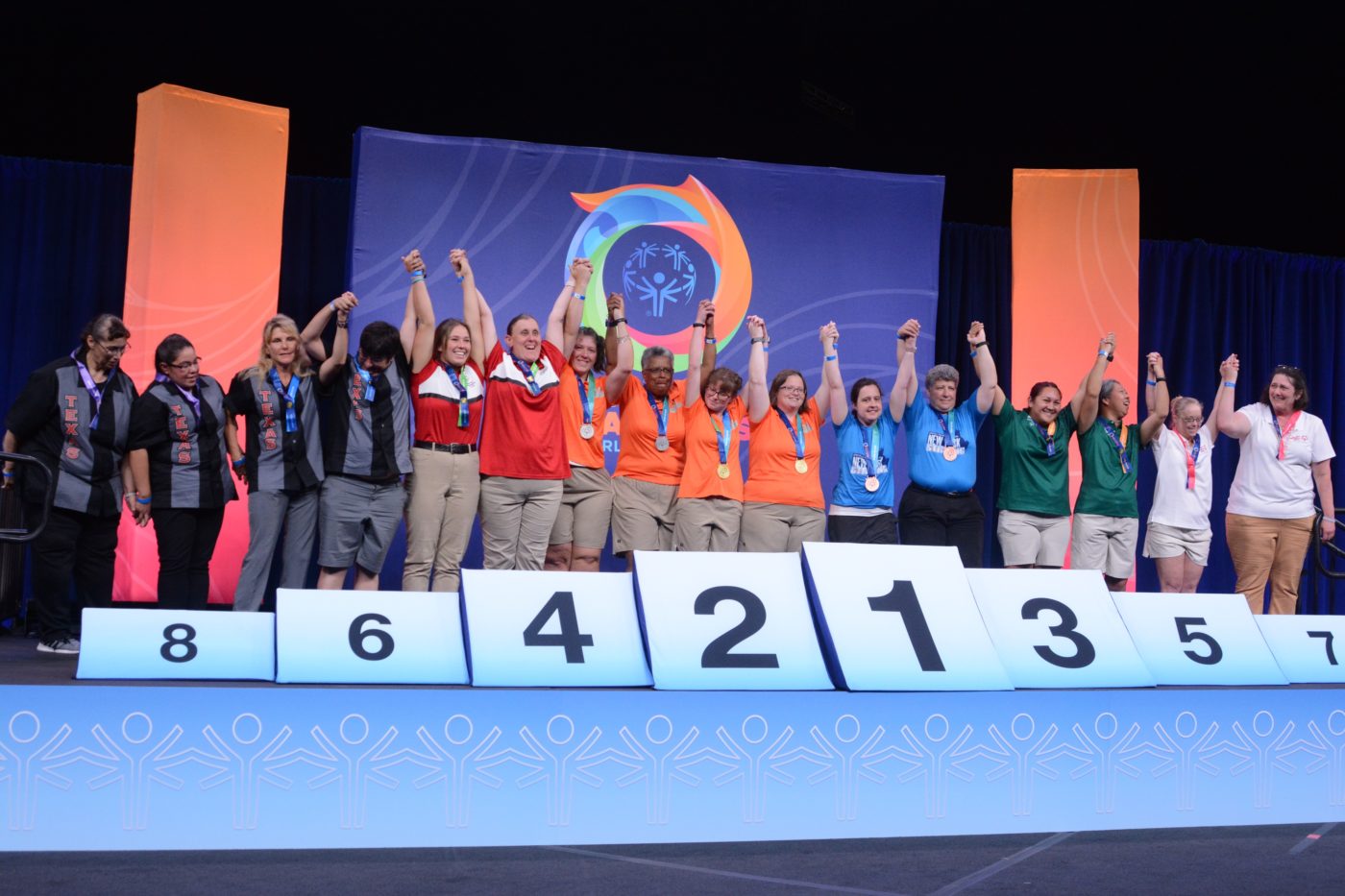 RESULTS:
Aquatics:
Logan Hulett — 200m free style silver
Logan Hulett — 100 butterfly silver
Drew Thompson — 25 back stroke silver and personal best
Abby Bax — 25 back stroke 5th place
Anna McDaniel — 25 back stroke 6th place
Mariah Lucero — 25 back stroke 5th place
Athletics:
Preliminaries in Athletics 200 Meter:
Alyias Bass — 1st place 28.48
Andrew Hutinger — 4th place 31.56
Brent Kampert — 2nd place 29.40
Elvis Snyder — 4th place 37.21
Fadroan Anderson — 2nd place 30.11
Janel Ronneburg — 4th place 38.25
Finals in Athletics:
Jody Davis — 100 meter walk 2nd place 29.36
Shaunna West — 100 meter walk 4th place  35.35
Fadraon Anderson — running long jump scratched all 3 tries 7th place
Alyias Bass — running long jump 456m 2nd place
Liam Arbuckle — DQ max effort
Brent Kampert — shot put 3rd place 7.08m
Basketball:
Missori 1 — won 20-2, gold
Missouri 2 — lost 18-20, bronze
Bocce:
Doubles:
Morgan Coombe and Jennifer Neihouse — 1-1
Grace Theroff and Nichole Birky — 1-1
Shirlene Treadwell and Elizabeth Carter — 2-0
Derek Sandbothe and Nick Boehm — 1-1
Tammy Harrelson and Larin Bryant-McCanse — 2-0
Jennie Petterson and Joe Garrard — 1-1
Macy Gray and Antonio Vasquez — 1-1
Bowling:
Doubles:
Jim Sebourn and Jeremy Sebourn — gold
Brandon Mynatt and Nick Short — silver
Shaquanna Hobbs and Bea Webb — silver
Linda Tyler and Brooke White — silver
Zach Tallevast and Robbie Gregg — silver
Alaina Toliver and Jessica Bush — gold
Angie Short and Stephanie Daly — silver
Flag football:
Missouri 1 — won 28-25
Missouri 2 — lost 22-12
Golf:
Matt Smitherman and Jim Osterholt– 117-131-134
Doug Marian and Cade Marian — 96-91-96
Michael Lunceford and Mike Lowery — 60-59-61
Scott Larue- 62-65 –65
Sarah Byland — 41-42- 53
Tennis:
Doubles:
Lost game 1 — 6-0
Lost game 2 — 5-1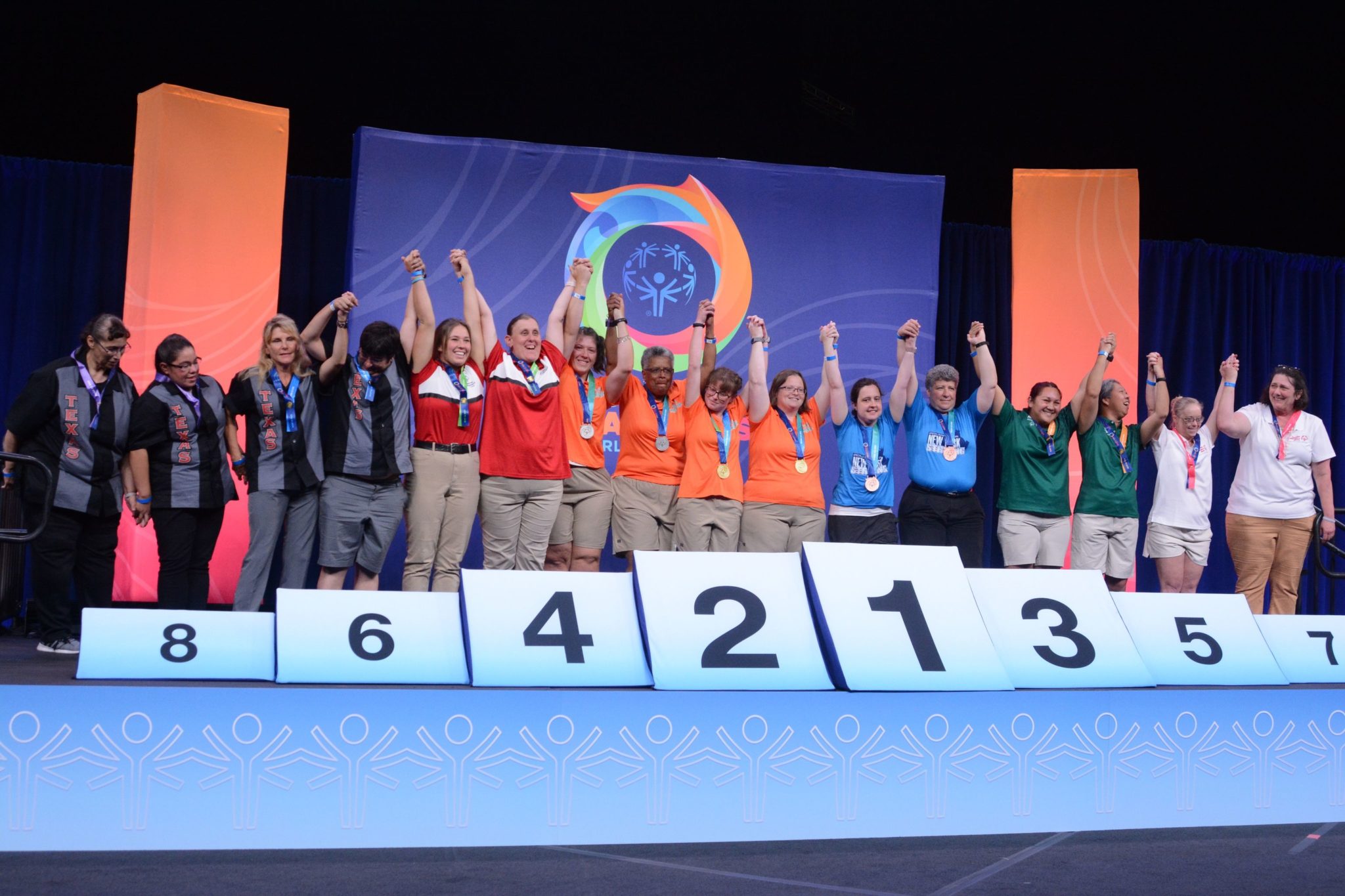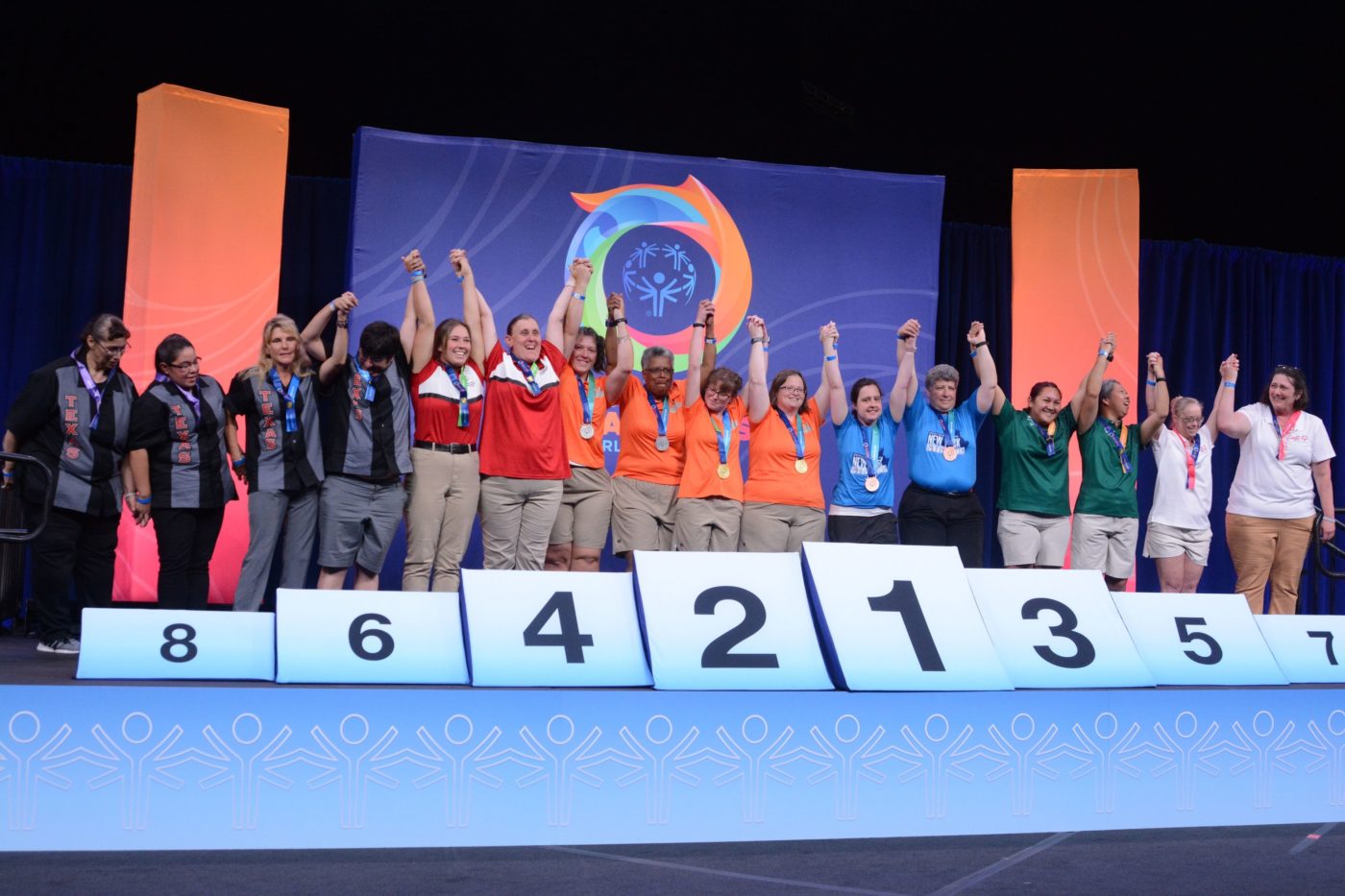 ATHLETE'S RECAP:
Larin Bryant-McCanse (bocce): Wednesday, June 8, 2022, was another exciting mile marker in Larin Journey at the USA Special Olympics Games in Orlando, Florida. Larin kicked off the day with Unified Doubles with his sister-n-law, Tammy Harrelson. Larin lead the duo to a 10-2 win. This win placed Larin and his Unified Partner on to the next match with an 8-3 victory for the day. Tomorrow the duo will be playing for Larin's dream of Gold!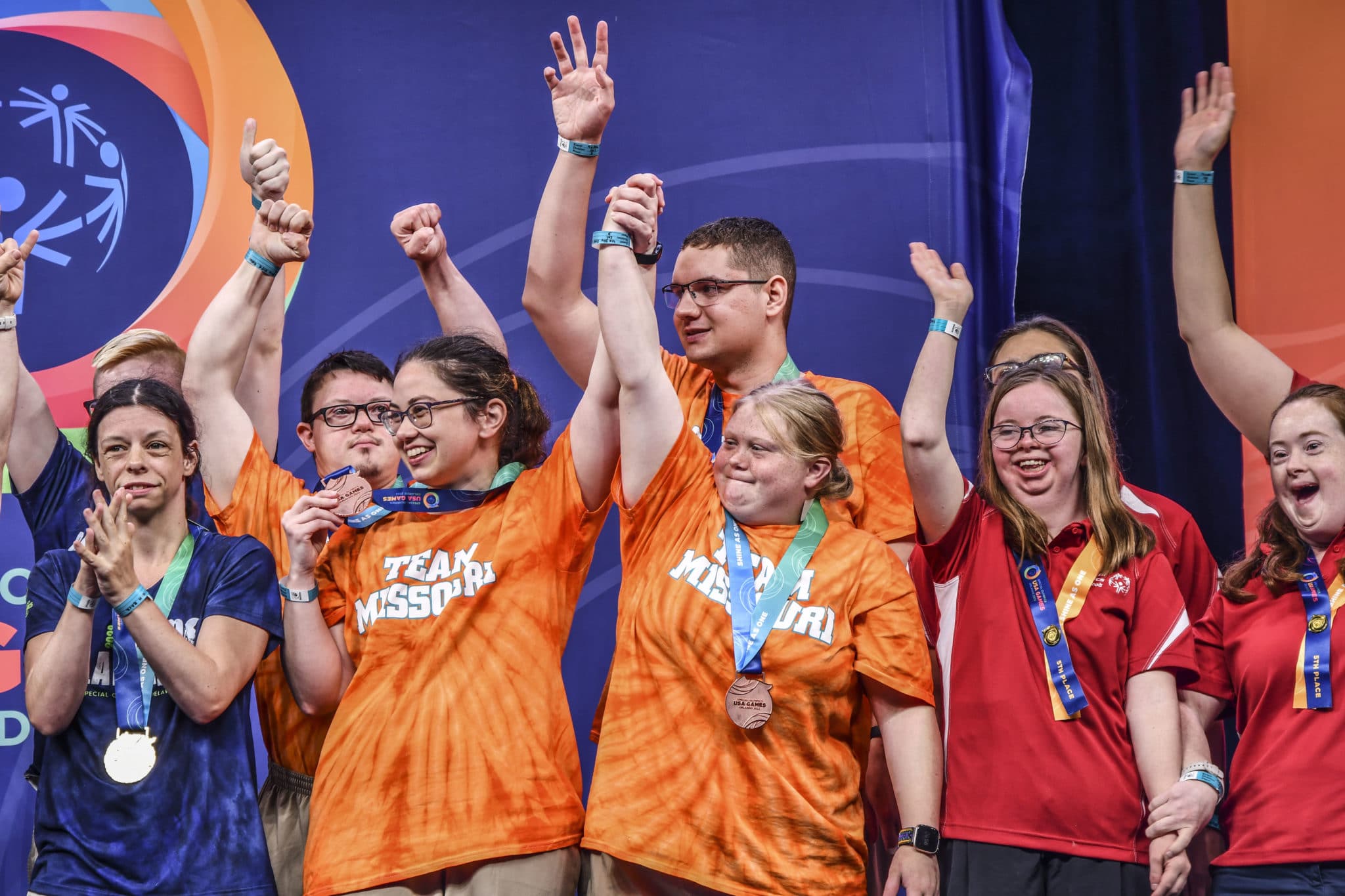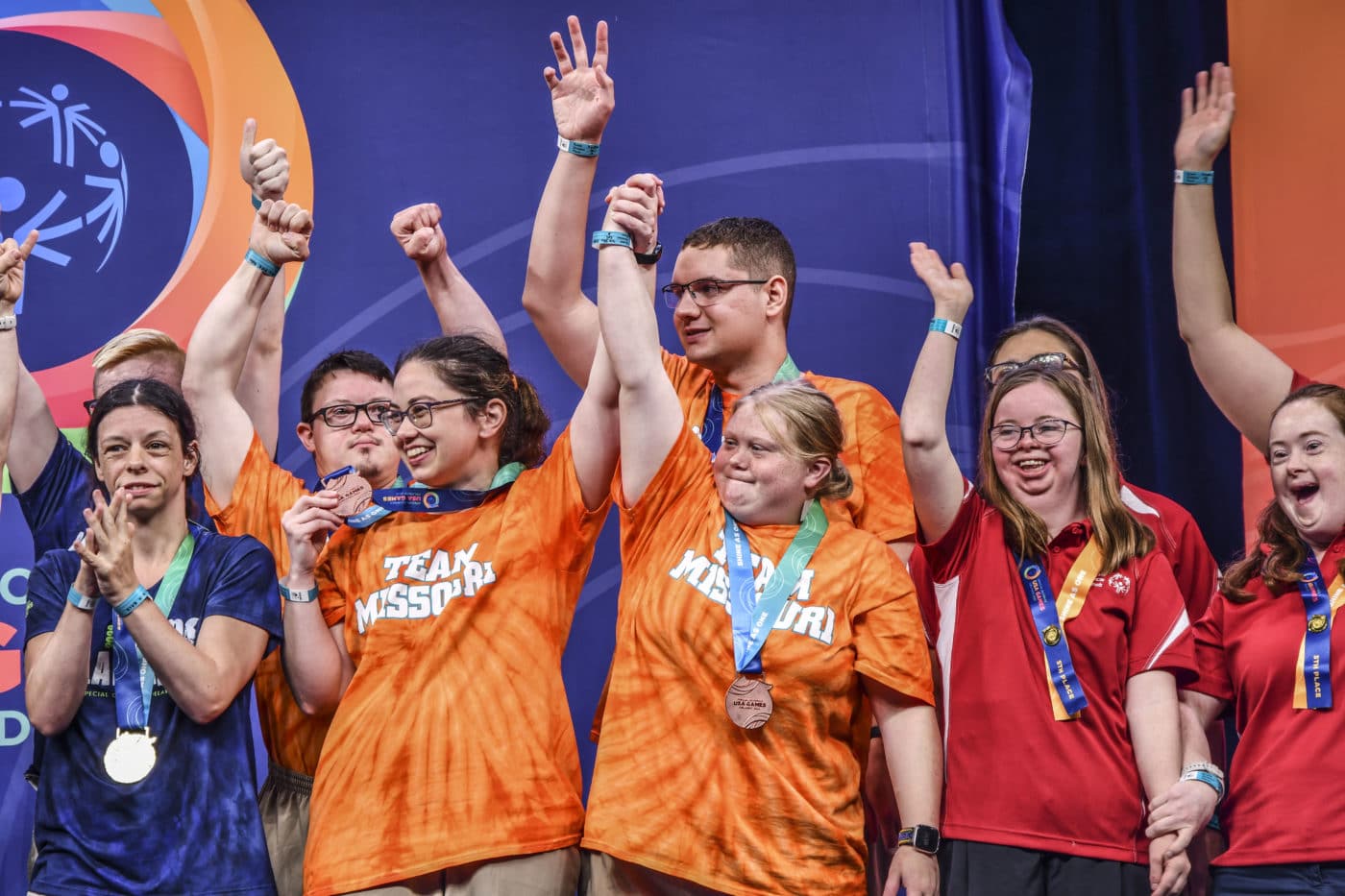 Mariah Lucero (swimming): I had my 25 backstroke final competition today and we got 5th place. I felt great!
TJ Bray (flag football): Flag football and went to healthy athletes and basketball.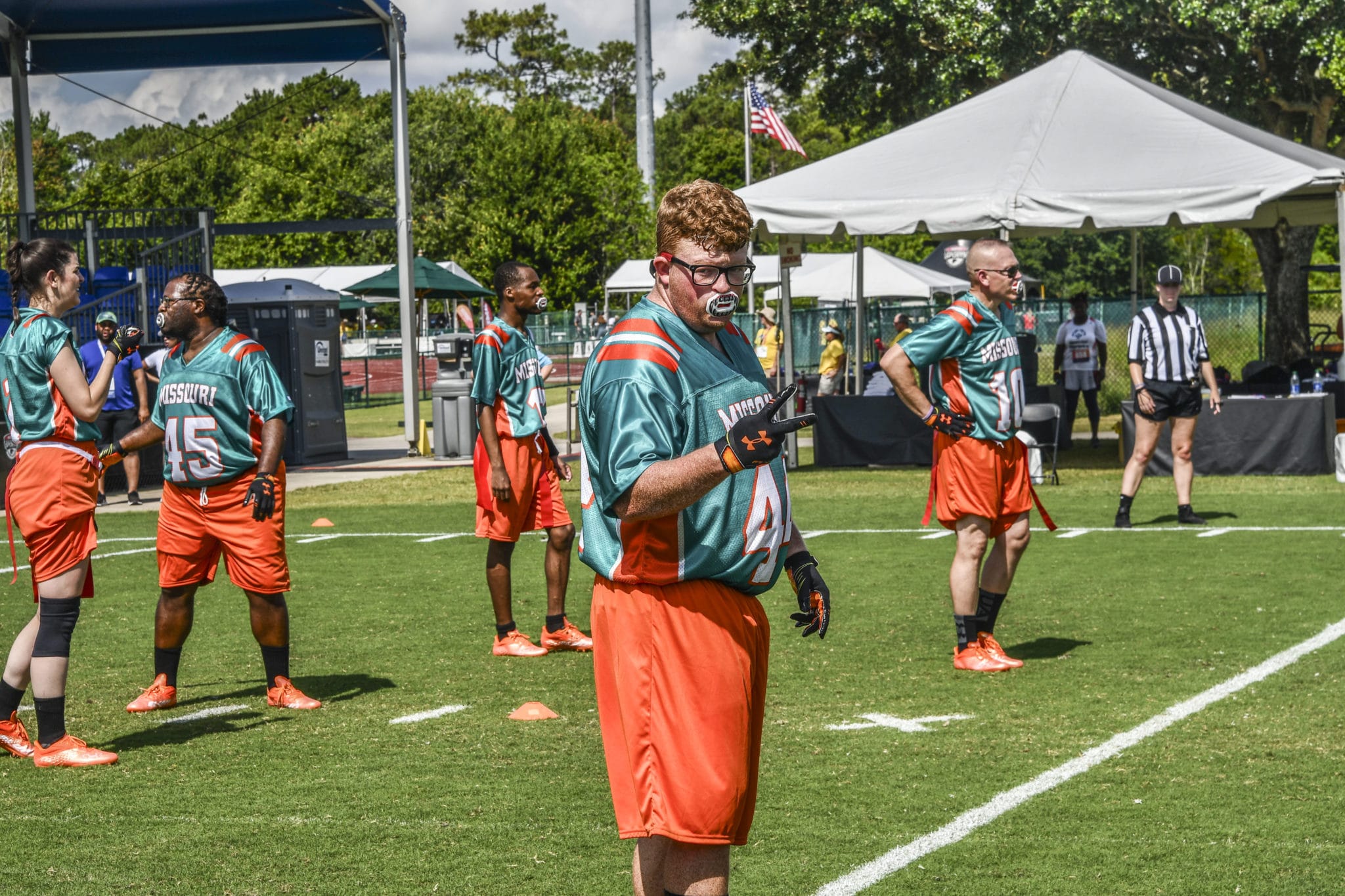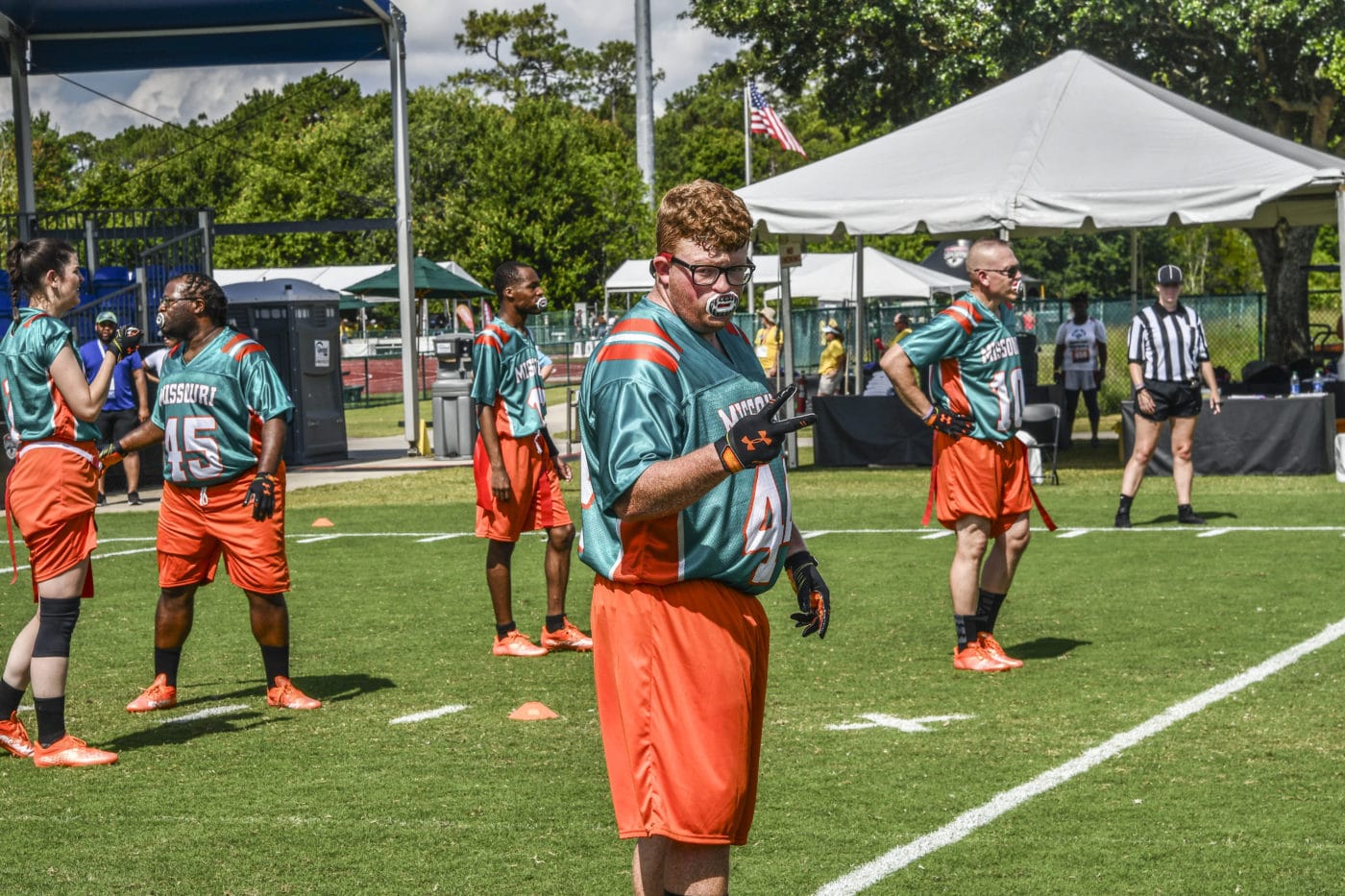 Jessica Breuer (3vs3 basketball): We won both of our games and it made me feel proud that we won the gold medal.
Fadaron Anderson (track & field): I did the 200 and got second place and felt really good about it after messing up in the long jump coming back and winning and getting second place behind Elias felt great.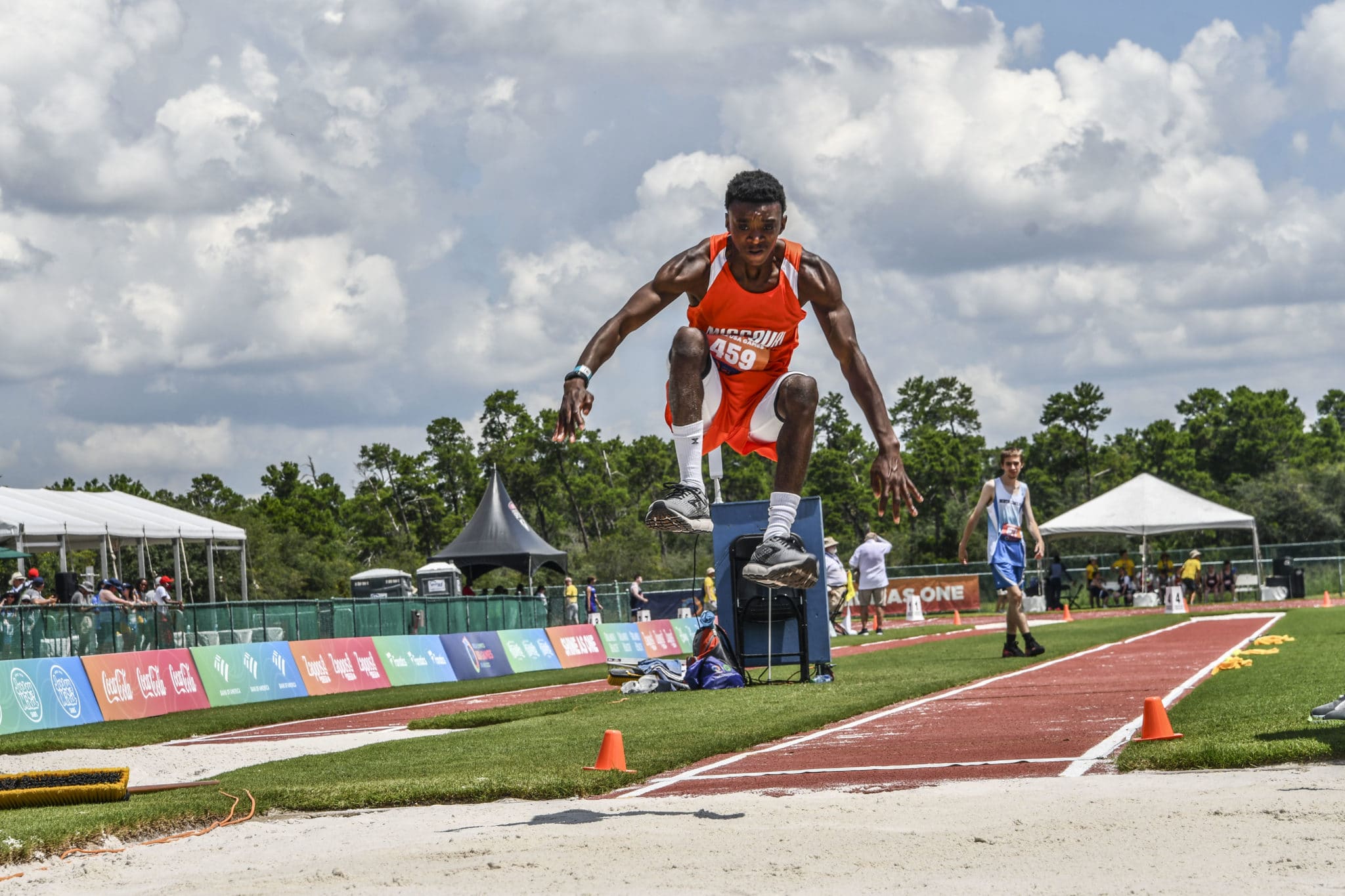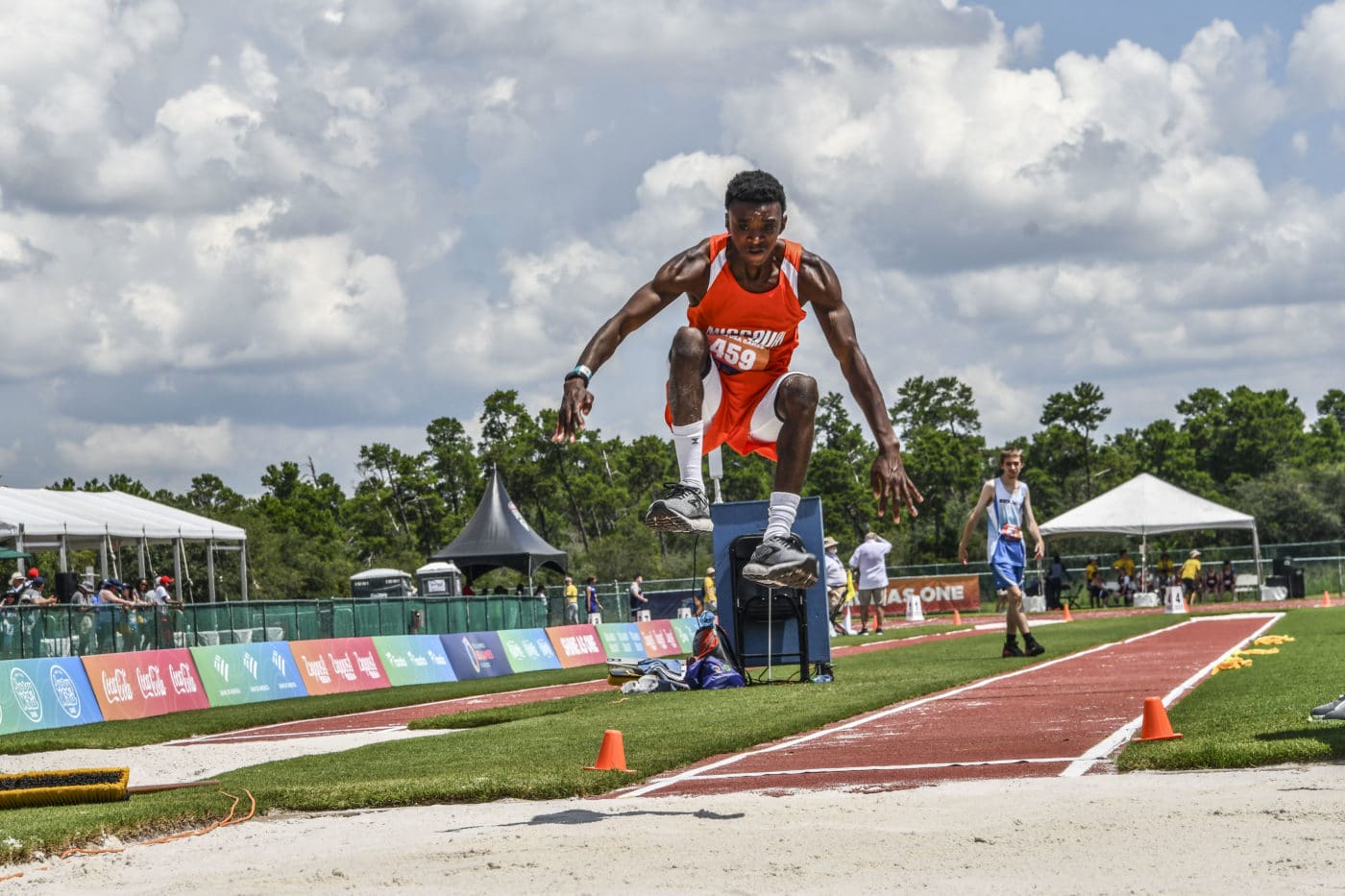 Antonio Vasquez (bocce): I played bocce, played unified doubles with Macy and we won one and lost one and were going to play tomorrow.
Lynna Hodgson (PR Assistant): Day Six June 8, 2022 Today I went with Kayla to the Track and field venue. I was so glad I went there, because I really wanted to watch their events. I also went to see Tanner (the only power lifter on team MO) to receive his medals. I'm surprised I didn't get lost! When I went to the venue, I went inside and find the area that Tanner would be at, after asking I found out they moved the awards ceremony, it was on the other side of the building. I did a live video when Tanner got his medals, I loved seeing his reaction! Kayla and I had Jersey Mikes for dinner. After lunch we went back to the track and field venue and finishing watches the athletes compete (team MO). We went by the fan zone. They had a lot of little shops there, we went into Zappos , when we went inside, there's was a little game ( fishing for crocs) we picked out portable fans! Then we went to see the basketball teams play. And it was so exciting to see them play! I was so happy to watch one of the basketball games win their game! Came back and had dinner, I had salmon, green beans and potatoes wedges, and the salmon was delicious! Another fun day tomorrow!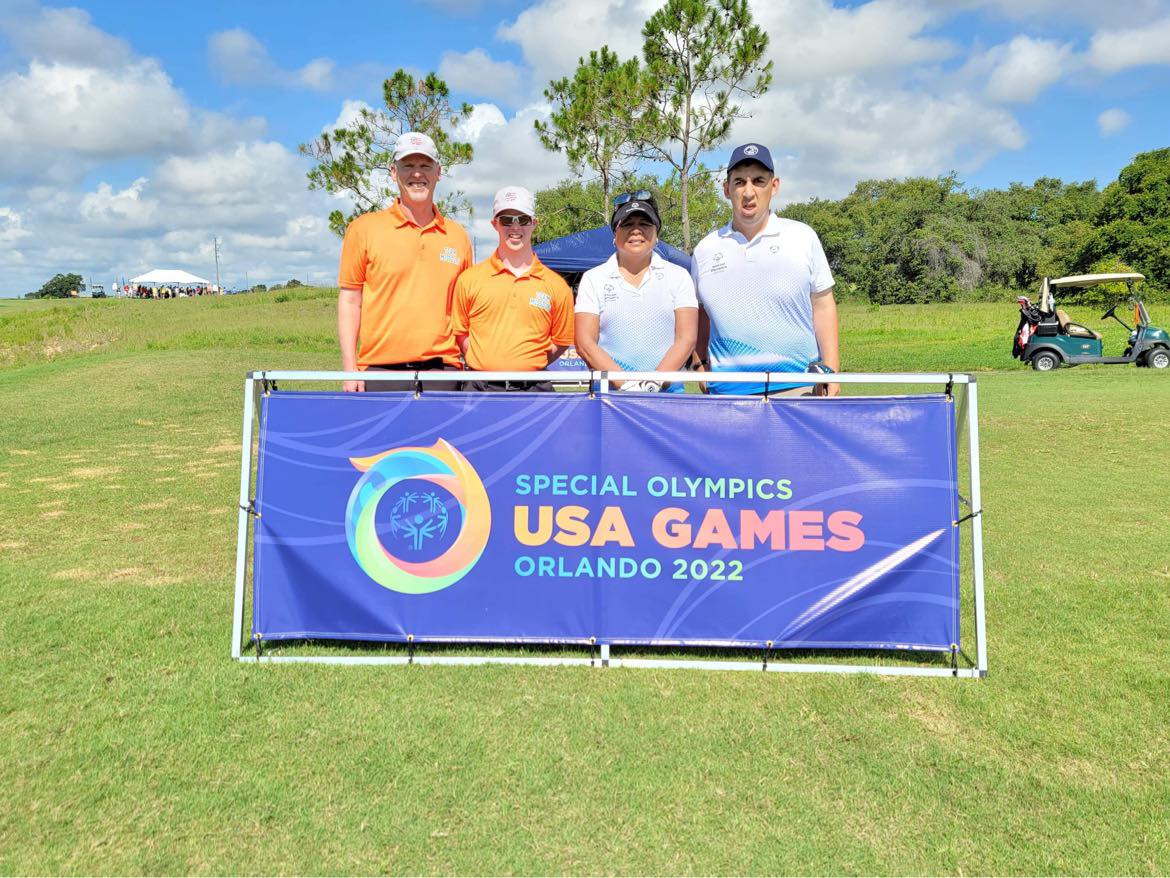 Cayde Marain (golf): I spent my day at the golf course today… I played with my unified partner against a fun team from Nebraska I really enjoyed it. I also enjoyed socializing with teams that we've played with in previous days including Oklahoma, Iowa, and Florida. I and my unified partner almost had a hole-in-one too (see 1 of prior photos)! After that, I tried to get to Healthy Athletes, but were sequestered inside the arena, and by the time we got to HA, they had stopped handing out tickets. Since getting back from dinner, I've been having fun socializing with my Team Missouri athletes outside! I loved my day, and I can't wait for tomorrow's last day of golf competition and Animal Kingdom tomorrow night!